Great cars from across motorsport history will gather at Shelsley Walsh for the Classic Nostalgia meeting on July 17-18. This year marks the 10th anniversary of the popular annual event, which features a spectacular blend of competitive action on the famous hill climb, historic-car demonstrations, classic-car displays, trade stands and vintage-themed entertainment.
Shelsley Walsh to celebrate rally greats
Twenty years since Richard Burns dramatically won the World Rally Championship in a final-round showdown, the late Englishman will be honoured with a selection of his cars – including the Subaru Impreza in which he won the 2000 Safari Rally.
Ralli22 will also be returning to Shelsley Walsh. Always a crowd favorite, the 40-strong rally class features an awesome selection of Group A, Group B and WRC machinery. They will include a number of rarely seen cars, such as an ex-Tony Pond Metro 6R4, ex-Colin McRae Ford Focus WRC, ex-Stig Blomqvist Saab, and an ex-Sébastien Loeb Citroen C4 WRC.
Legendary cars
Few motorsport series are as fondly remembered as Formula 5000, and historic racer Matthew Wurr will be demonstrating a thunderous McLaren M10B during the weekend. Powered by a 5-litre Chevrolet V8 engine, this car carried Peter Gethin to the 1970 British F5000 Championship. It was then used in speed events throughout the 1970s, and twice won the British Sprint Championship.
There will more V8-powered excitement thanks to the presence of the ex-Pedro Rodriguez BRM P154 Can-Am car. The Mexican ace drove chassis number two in three rounds of the 1970 Can-Am Challenge Cup – a series renowned for its 'no holds barred' action.
The McLaren and BRM will be joined at Shelsley Walsh by the 1911 Fiat S76 Land Speed Record contender 'Beast of Turin'. The flame-spitting 28.5-litre Fiat achieved a one-way speed of 132mph in Belgium in 1913 and is an amazing feat of engineering. 'Beast' by name, 'Beast' by nature – not just how it roars into action, but how it handles too…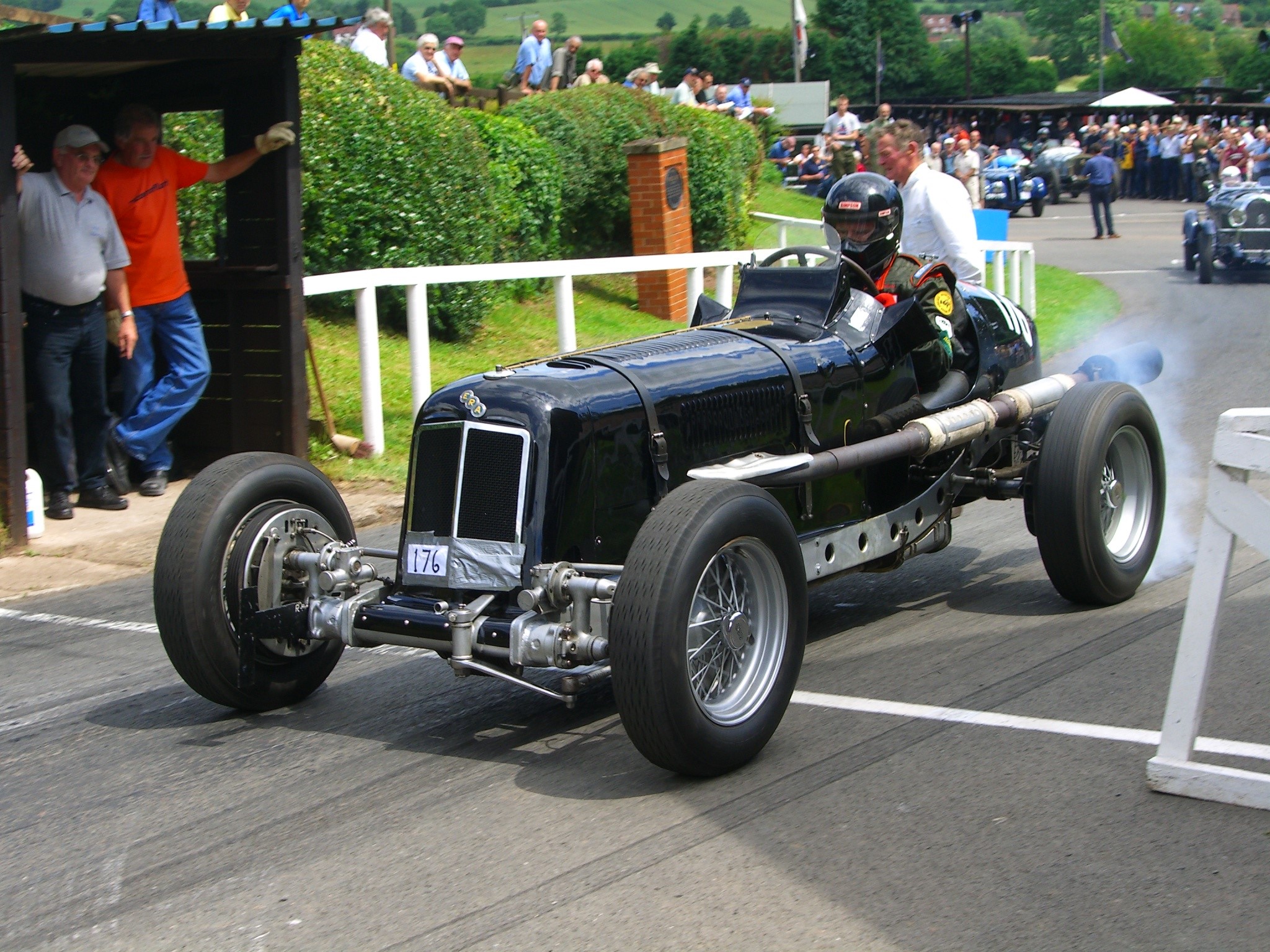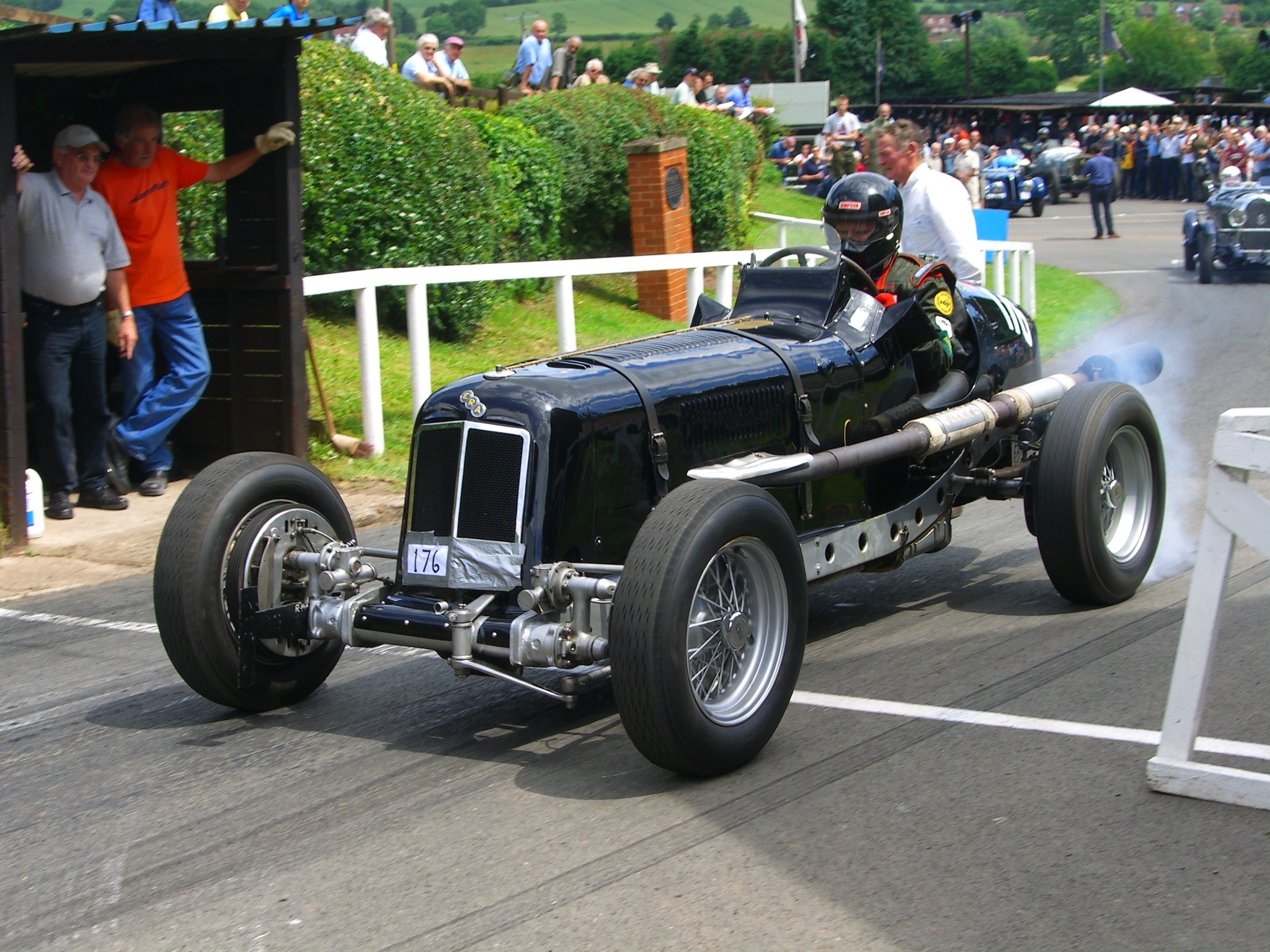 ERA R4D returns to compete at its spiritual home
R4D is the most famous of all the ERAs and has a special place in the affections of enthusiasts – and in Shelsley history.
R4D was effectively a works development car. The car was built in 1935 as R4B, before being upgraded to a C-type specification a year later. It finally became R4D when a lighter chassis was introduced for 1938.
R4D was campaigned extensively both before and after the Second World War in the hands of Raymond Mays and achieved great fame, from racing in the British Grand Prix to breaking records at Shelsley Walsh including winning the very first British Hill Climb Championship in 1947. R4D set Best Time of the Day at Shelsley 16 times between 1935 and 1956, and will return for Classic Nostalgia with Nick Topliss behind the wheel.
 Ex-Stirling Moss HWM to compete at Classic Nostalgia
The 'Stovebolt Special' has a remarkable history that takes in famous racing drivers, competition glory and Hollywood fame.
Founded by John Heath and George Abecassis, HWM set out in 1950 to race its Formula 2 cars all over Europe. Always run on a shoestring, its single-seaters achieved great results with mainly British drivers, and the team gave Stirling Moss his first-ever paid works drive.
In 1954, this particular car was shipped to Hollywood, painted red and driven by Kirk Douglas in the movie The Racers. Seattle resident Tom Carstens then bought it and replaced the four-cylinder engine with the all-new Chevrolet V8. Press reports at the time gave it the name 'The Stovebolt Special'.
Current custodian Simon Taylor acquired it in 1999 and has since raced it all around the world. Simon doesn't believe in trailering the car to events and will drive it from London to Shelsley to compete over the weekend.
Hill Climb heroes
Shelsley Walsh has a long history of talented female drivers, and there were none better than the late Joy Rainey. In 1986, Rainey set the Ladies' Record at Shelsley with an impressive 28.32 seconds – a benchmark that remained untouched for 16 years. In total, she held the Ladies Record for 22 years.
Rainey will be remembered at Classic Nostalgia via the presentation of a 'Fastest Lady' trophy, gifted to Shelsley Walsh from her personal collection, while her long-time friend and regular co-driver Mark Riley will demonstrate the Cooper Mk9 that was raced in the 1950s by her father, Murray. Her beloved 1904 single-cylinder Oldsmobile will also be displayed.
Stephen Hepworth will take the wheel of the four-wheel-drive Hepworth FF, 50 years since his father David became the first driver to break the 30-second barrier at Shelsley Walsh, on his way to winning the 1971 British Hill Climb Championship.
Classic & Sports Car Concours d'Elegance
On Sunday, the popular Classic & Sports Car Concours d'Elegance will return to Classic Nostalgia. It is open to all cars built before 1985, and the judging will be headed up by motoring journalist and regular Shelsley Walsh competitor Simon Taylor.
Entries are welcome from any concours-worthy car, with priority given to those with significant provenance and rarity. There will be four classes to be judged: Pre-World War 2, 1949-1959, 1960-1985 Saloons, and 1960-1985 Sports/GT, plus a Spirit of the Day award for an entry that may not be in top concours condition but outstanding in its own special way.
For more information visit www.classicnostalgia.co.uk