This July 10-18 Dana Mecum's Original Spring Classic auction will makes its return to the Indiana State Fairgrounds in Indianapolis. The auction is a highly anticipated occurrence each May, with thousands of classic and collector car enthusiasts pouring into the Fairgrounds every year from across the United States. With this year's necessary postponement, buyers and sellers are especially eager for the auction's return this July, and Mecum plans to deliver, having already expanded the usual 6-day auction event to a full 9 days with nearly 2,500 cars now slated to cross the block live. Keeping health and safety at the forefront, Mecum has instituted a host of safety procedures that will include mandatory daily temperature checks, available facemasks, sanitizing stations and a layout that encourages social distancing throughout the event and among the auction seating.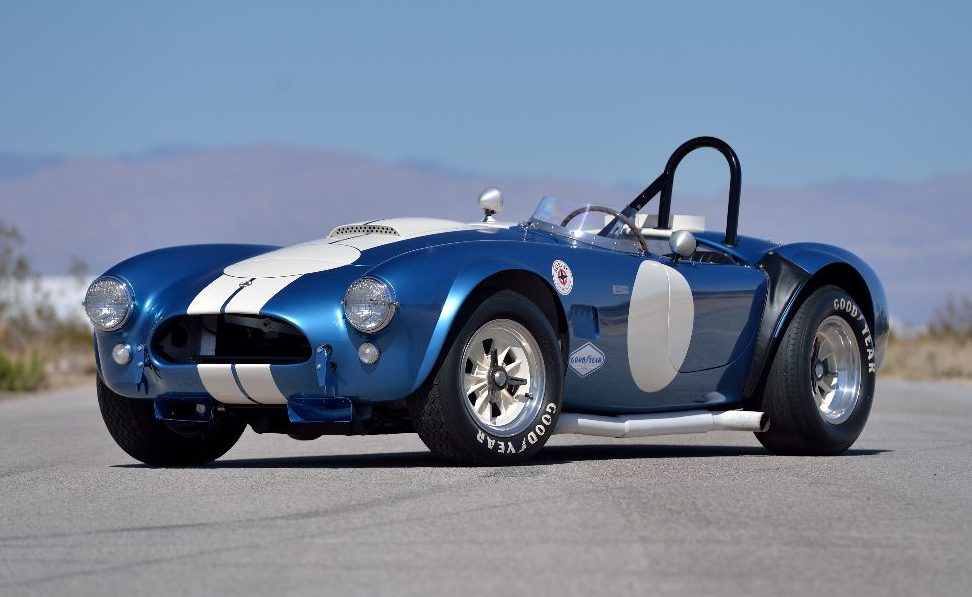 Topping the charts among the thousands of cars, 100 motorcycles and nearly 20,000 pieces of Road Art to be offered in Indianapolis are the nine Shelby Mustangs from The John Atzbach Collection, highlighted by the first 1965 Shelby GT350R Competition Model built. Known as the "Flying Mustang" and driven by Ken Miles, Shelby 5R002 stands today as one of the most significant and historic competition cars ever constructed by Shelby American Inc. The collection encompasses eight other incredibly rare Shelby Mustangs, including two supercharged cars and one of the four GT350 convertibles produced in 1966, as well as a 1964 Shelby competition Cobra, which joins two other Indy-bound Cobras: a 1963 289 Roadster and a 1967 427 Roadster. Atzbach's Road Art collection will also be offered and includes approximately 15,000 items ranging from rare Shelby artifacts to original and authentic vintage automotive signs and collectibles.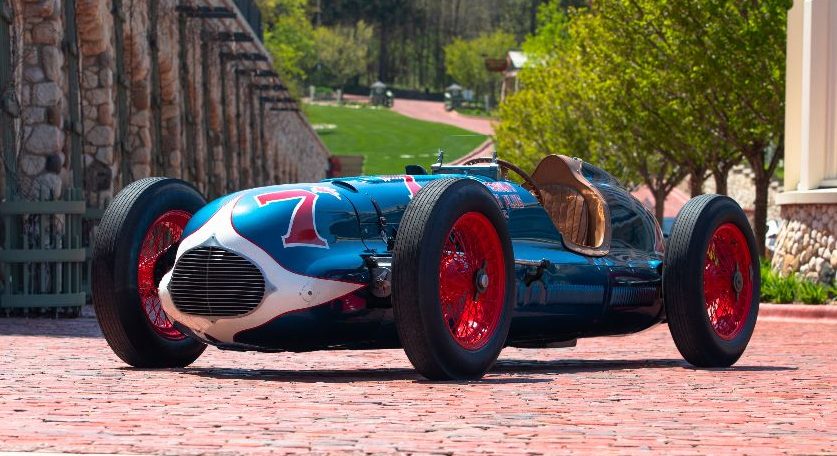 Other auction headliners include a 1967 Chevrolet Corvette L88 Convertible known as The Ultimate L88 for its storied history on the race track, Bill Holland's 1947 Indianapolis 500-winning Indy Car known as the Blue Crown Spark Plug Special, two 1971 V-Code 440 6 BBL Plymouth Cuda Convertibles, a 1967 Ferrari 275 GTB/4 Berlinetta and many more. In addition to the Atzbach offering, at least 13 other private collections comprising 226 cars and 36 motorcycles will cross the Indy auction block as well, and among the most notable assemblages are Dana Mecum's GTOs—a group that encompasses eight lots with two "main attractions" from 1965: the Pontiac GTO Hurst GeeTO Tiger and Pontiac GTO Hurst Riverside Pace Car.
For more information visit www.mecum.com