As you'll read in this issue's news, the much-revered Lyndley Bothwell collection was recently sold by Bonhams. Of particular interest in this collection was arguably the jewel in the crown, the 1914 Peugeot L45 Grand Prix car. While many have noted the record breaking price it achieved ($7.26 million), few if any have mentioned or even acknowledge the incredible historical significance of this vehicle. I would argue that this may very well be the most significant historic racecar…of all time. An overly grand statement? Perhaps. But consider the evidence.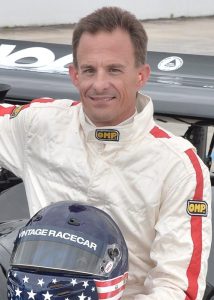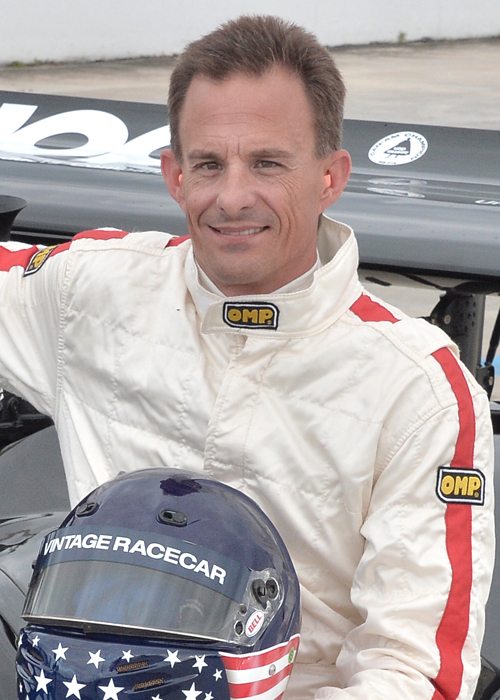 The dawn of the 20th Century witnessed the "real" birth of motor racing, and 1906 marked the first Grand Prix. During this time period aspiring auto manufacturers began to realize that competition could set their products apart from the rest. During these nascent days, the quest for speed was dominated by essentially one developmental factor—displacement. If Mercedes won a race with a 12-liter engine, Fiat would respond with a 14-liter engine. The saying, "there's no substitute for horsepower" was etched in stone tablets, right at the very beginning. But then, around 1910, an unlikely trio came up with an unlikely car that not only shook the then very foundations of motorsport, but would go on to become the archetype for literally every competitive racecar that would follow.
At the time, a trio of racing drivers became discontented with their "small" voiturette racecars, and had aspirations to race at the Grand Prix level. These drivers—Jules Goux, Georges Boillot and Paolo Zuccarelli—felt they had a better handle on what might be competitive than the engineers and industrialists they drove for, so they approached the patriarch of Peugeot, Robert Peugeot (for whom Goux happened to serve as chauffeur!) and pitched him on their collective idea to build a revolutionary new Grand Prix car. Amused by the concept, Peugeot agreed to back the project financially and offered to let the trio take over a small factory space outside of Paris. Unknowingly to Peugeot, in so doing, he created the very first stand-alone, "skunk works"-style racing car subsidiary, what would essentially become the forefather to AMG, BMW M, AutoDelta and all the other manufacturer racing divisions that would follow.
When word broke, within Peugeot, that these three "drivers" were to lead the engineering design team, there was something of a revolt. Labeling them "Les Charlatans," none of Peugeot's existing engineers would join the team. Undeterred, our trio hired a Swiss draftsman, Ernest Henry, to take their ideas and translate them onto paper. Perhaps it was fortunate that Henry was a draftsman and not a credentialed engineer as the Charlatans concept completely broke with the conventional wisdom of the time. Instead of building something even bigger than the 14-liter "Beast of Turin," the Charlatans went smaller and more efficient. The core of their racer was a 7.6-liter, inline four-cylinder engine that featured a single, cast iron block with integral head. Looking for volumetric efficiency, each cylinder featured four valves nested in a "pent-roof"-style combustion chamber with a 45-degree included valve angle. These valves were initially desmodromically operated by dual, overhead camshafts. The crankshaft was located in an aluminum crankcase, which initially ran in plain bearings, but soon ran in ball bearing races. Rounding out this unprecedented package was the first use of a dry sump lubrication system! While any one of these technical developments would be impressive, their collective use in one ground-breaking engine—designed by non-engineers!—is almost mind-bending. Oh, did I also mention that because the parent company's factory would have nothing to do with them, every piece of this new car had to be produced by outside vendors?!
The new Peugeot L76 Grand Prix made its debut at the 1912 Grand Prix de l'Automobile Club de France (ACF) at Dieppe, were Georges Boillot comfortably won by 13 minutes, over the Fiat S74 of Louis Wagner. With this win, the Charlatans forever changed the arc of competitive motorsports.
Not only did the dual, overhead camshaft, four-valve engine soon sweep through Europe, but in America, Peugeots displayed their prowess at a new track in Indianapolis. The car's superiority was not lost on a certain Harry Miller and Fred Offenhauser, resulting in nearly every single racing engine to run at the Speedway since, utilizing some variation on this configuration…and we're still just talking about the engine. The Peugeot also sported other racecar firsts such as the first use of four-wheel brakes and the first use of Rudge-style centerlock wheels…again, all this in 1913!
Looking back now, over the past 105 years of motorsport, nearly every single purpose-built racecar can trace some, if not all, of its DNA to the Charlatan's 1912 Peugeot—it is Patient Zero, the automotive Eve, if you will. Which brings us back to Lyndley Bothwell's Peugeot, which is one of only two(!) surviving examples of these early, seminal Peugeots known to exist, and arguably the most original.
So, is this the most significant racecar on the planet? Regardless of how you you may weigh on this, you have to have to acknowledge and respect the "untrained" Charlatans for what they achieved.