British racing star Stirling Moss rocked the Grand Prix establishment in 1958 with his victory in the season-opening Argentinian Grand Prix in a tiny 2.0L mid-engined Cooper. It was the first World Championship victory for a mid-engined Grand Prix car and for builder John Cooper. Another win by Maurice Trintignant in the following race at Monaco showed that the car was no one-hit wonder, and Cooper's No. 1 driver, Jack Brabham, left no question that the mid-engine layout was the future of Grand Prix racing with consecutive World Drivers' Championships and Constructors' Cups in 1959 and 1960.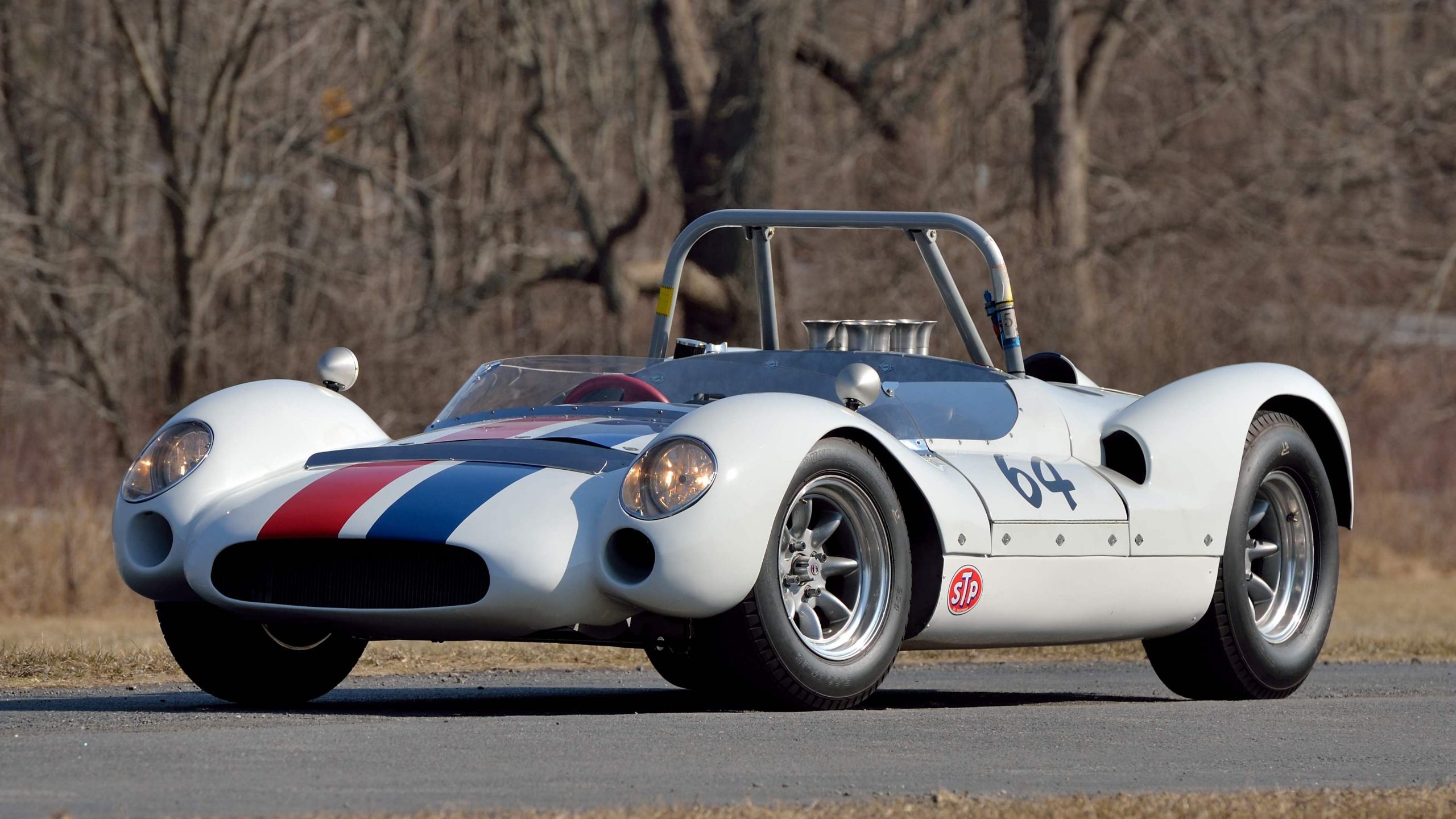 By then, Cooper had already applied the lessons learned in designing a competitive mid-engine layout to the spaceframe Monaco Type 49 MkI sports racer he introduced in 1958. A sturdy yet flexible design meeting the FIA's requirements for two-seat sports racers and able to accommodate a wide variety of powertrains, the Monaco quickly established itself as the car to beat in sports prototype competition, and it would also provide the blueprint for the ensuing USRRC and Can-Am racers that followed.
Built on a 91-inch wheelbase with an overall length of 141 inches, the Monaco Type 49 MkI employed rack-and-pinion steering, double-wishbone front suspension with coil springs and transverse leaf rear suspension with tubular shocks and Girling disc brakes at all four corners. The subsequent Mark II Type 57 of 1960 was nearly identical to the MkI, but it featured a longer nose for improved aerodynamics.
Introduced in 1961, the Mark III Type 61 was significantly refined, now featuring a reconfigured and stronger chassis designed to withstand the higher torque capabilities of American V-8 engines. The radiator intake was widened for improved cooling, and beneath the reshaped aluminum skin the MkIII incorporated an improved rear suspension using upper and lower wishbones and coil springs.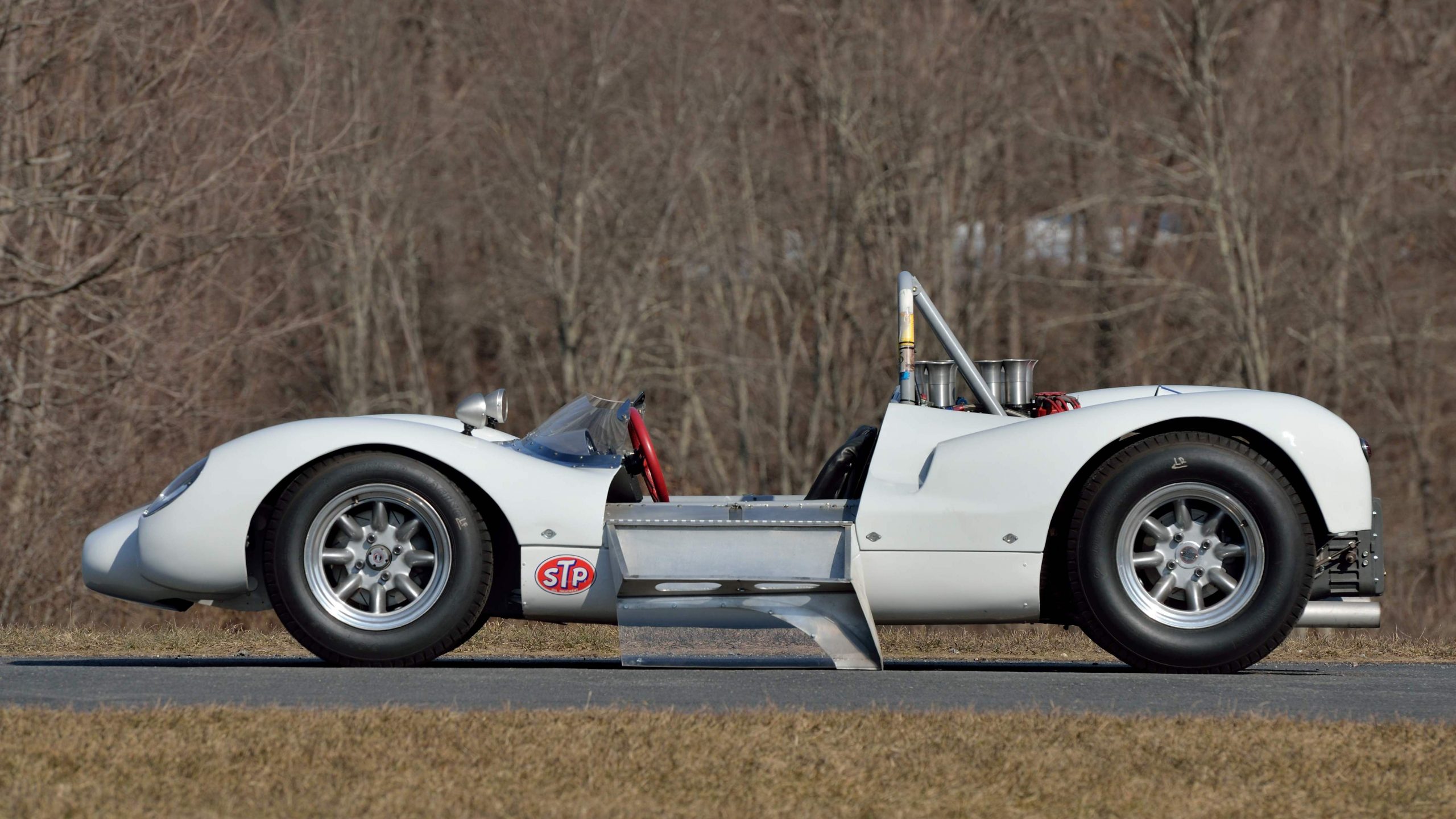 In 1964, Cooper purportedly built six Monaco Type 61s for the U.S. market, including four bound for Shelby American for entry in the USRRC's West Coast "Fall Series" that would eventually grow into the no-holds-barred Canadian-American Challenge Cup series. Having anticipated this revolution in American sports racing, Carroll Shelby knew he needed a competitive car, but his commitment to Ford's GT40 development program meant buying an existing design, and the Cooper Monaco perfectly suited that need.
Other racers had the same idea, including Texas oilman and real estate developer John Mecom Jr., who purchased CM 2-64 for A.J. Foyt, and veteran racer Jack Brewer of Elmira, New York, who purchased this car, Chassis No. CM 3-64, and had it fitted with a fuel-injected 327 CI Chevrolet V-8 mated to a BMC Huffaker 4-speed transaxle. CM 3-64 enjoyed success in both SCCA and USRRC competition, and it has been continuously raced for more than five decades.
With an ownership and racing history that includes six subsequent owners, all known and documented, the car retains its original chassis, aluminum body and transaxle, and is fully documented with period photos, race reports and magazine articles, as well as a paper trail leading back to Brewer and the Cooper Works in Surbiton near London.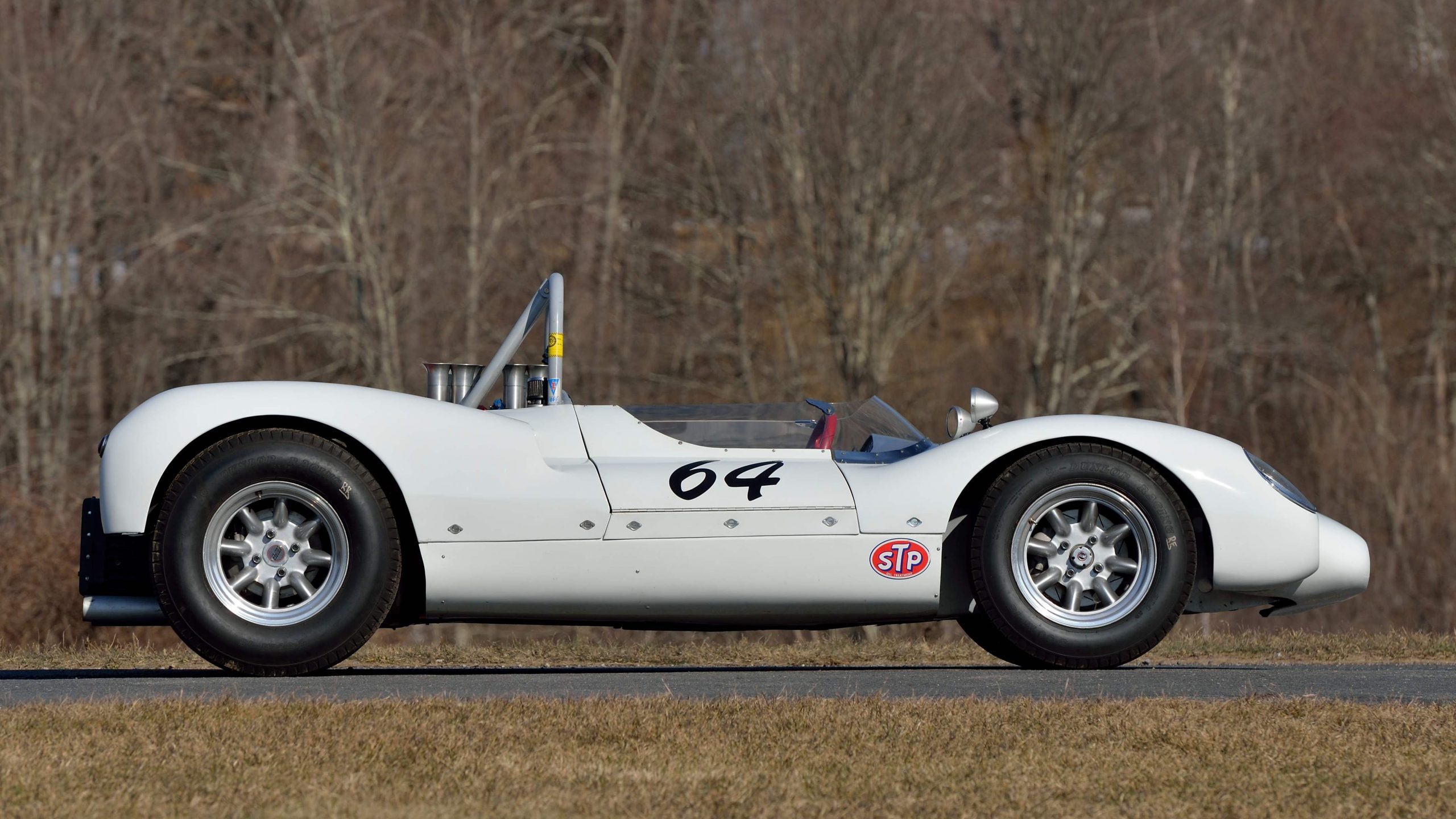 A complete nut-and-bolt restoration was performed on CM 3-64 in 2006 and completed to its present configuration and livery; in 2018, it received a comprehensive mechanical overhaul and race preparation with an investment of approximately $100,000 that included a rebuilt transaxle, suspension and brakes, a new fuel cell, and thorough crack-testing of the suspension. In addition to extensive documentation, this Monaco is accompanied by a spare, period-correct small-block Chevrolet engine and two extra front clips that can be used in competition to preserve the original.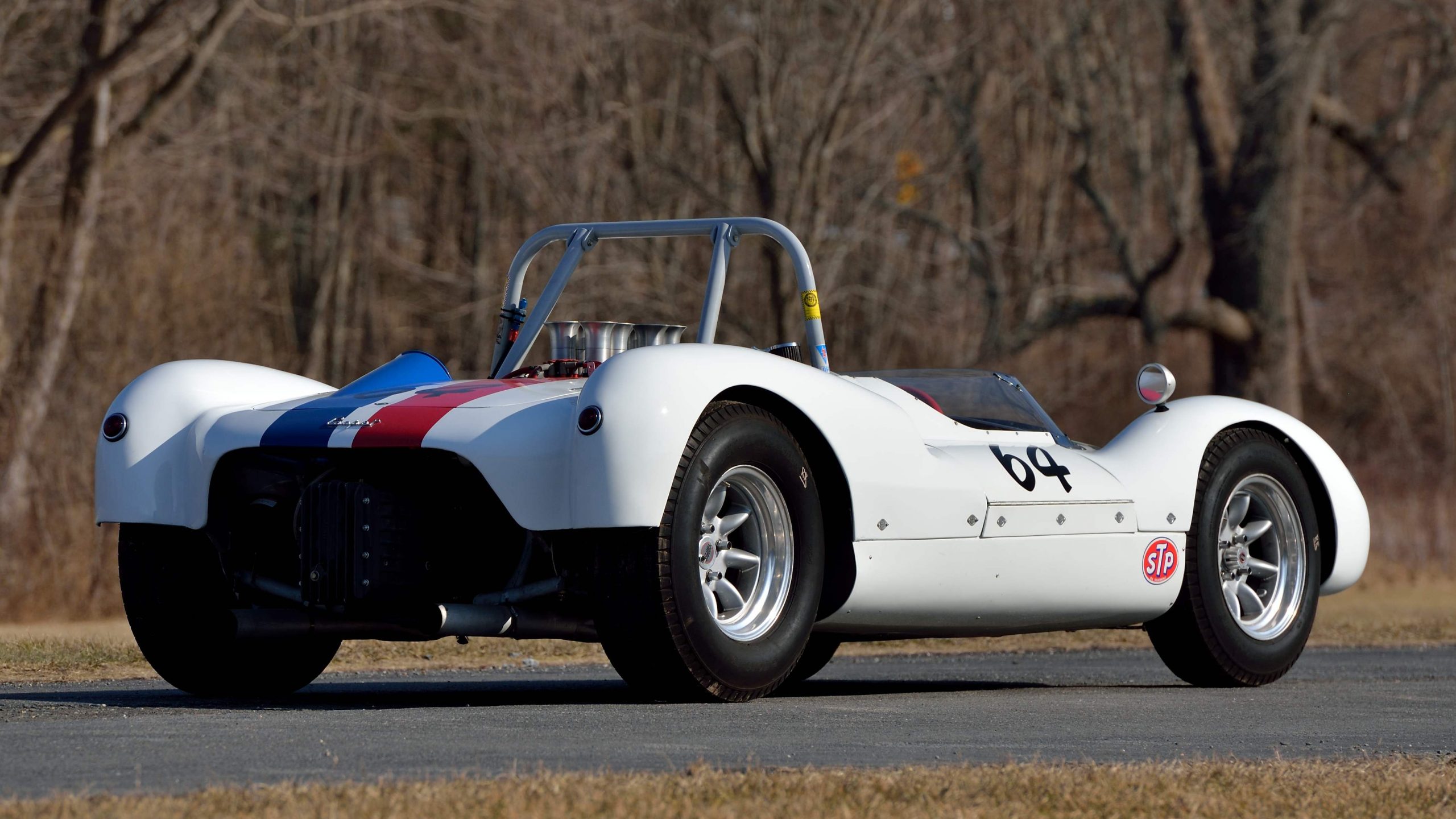 Without question, the Cooper Monaco, especially in MkIII configuration, was the most versatile sports racer of its time, capable of handling the lightweight Coventry Climax inline-4 or the torque of American V-8 engines with the right final drive. As a veteran of more than 55 years of competition, CM 3-64 is a very significant car that is eligible for vintage events around the world and remains ready, willing and able to shine on race day.
For more information visit www.mecum.com