Some evidence that special stage rallying breeds a special type of extra-robust competitor—and spectator—surfaced in Italy in October when the 3rd Rallylegend was held, actually taking part in the Republic of San Marino.
Appalling freak weather that only arrived for the duration of the event appeared to do nothing to dampen down the spirits of either the competitors or the spectators who jammed the surrounding roads in their huge enthusiasm to see the legendary rally cars of the last thirty years in action.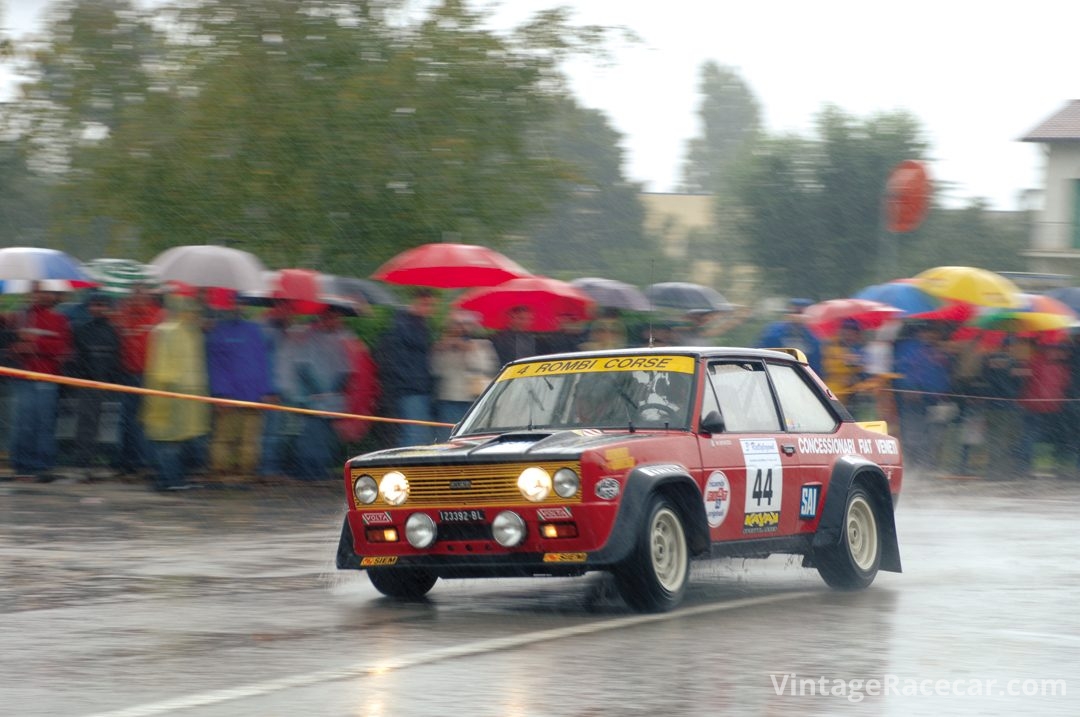 With scrutineering at the San Marino sports complex on the Friday, everyone's appetite for a spectacular event was whetted with the arrival of several Lancia 037s, Lancia Delta S4s, Lancia Stratos, Porsche 911 and Fiat 131 Abarths.
The organizers had not only achieved a magnificent entry of 130 of the most classic stage-rally cars imaginable, but they had also enticed famous rally names out of retirement as well.
Walter Rohrl, Juha Kankunnen, Sandro Munari and Markku Alen all accepted invitations and Rohrl, as competitive as ever, took 3rd overall in a Porsche 911. In fact, Kankunnen was driving very competitively and won his class. Respected Italian rally drivers from the past taking part included Tognana, Cerrato, "Lucky," Del Zoppo and Bacchelli.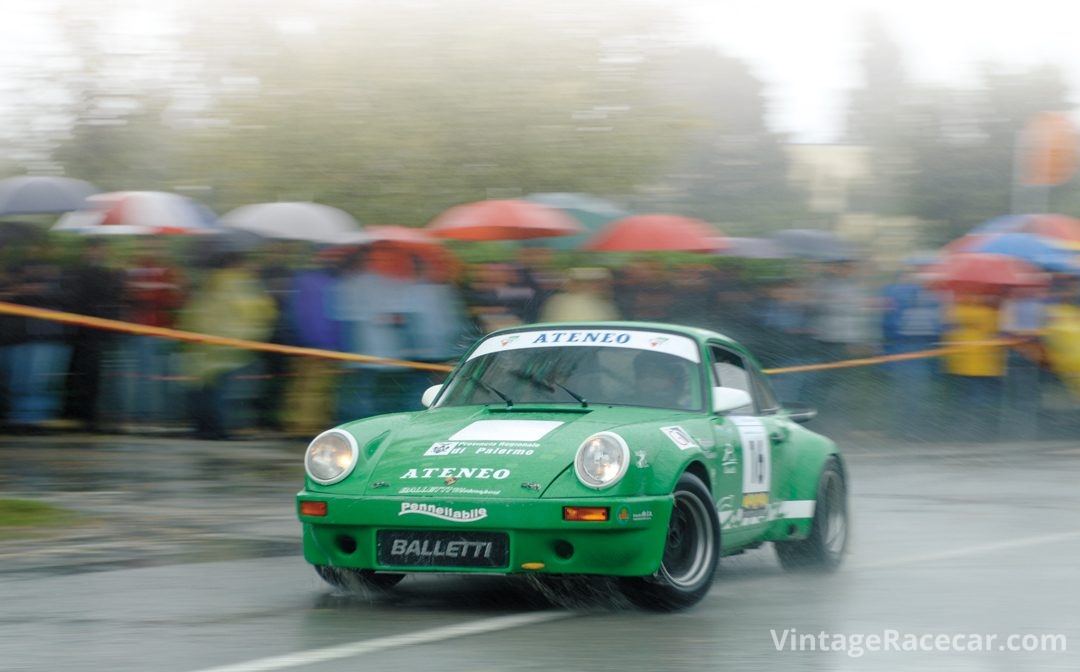 Everyone gave their all. All the stages were tarmac with both very fast and twisty, hilly sections included. The rally started with two stages on the Friday night from 9:00 when the roads were wet but it was not actually raining, followed by six stages on the Saturday. These latter were held in torrential rain the likes of which your correspondent has never before experienced, but all took part and there was plenty of serious press-on driving to be watched and very much appreciated by the soaked onlookers.
Overall winners at the end of two foggy and flooded days were Stefano Rosati and Sergio Toccaceli in their Talbot Sunbeam Lotus. It is a real shame that there are no "official" events available for these cars to go to, so a very big hand must go to Rallylegend's organizers for being brave enough to lay this rally on.
by Peter Collins