The 2017 Gooding Scottsdale auction will feature a selection of pre-war automobiles at its two-day event on January 20 and 21. Gooding's 10th annual Arizona Auction Week event will include examples from Bugatti, Alfa Romeo and Bentley, among others.
"Cars of this caliber and from this time period just have a visceral presence about them, which is why modern manufacturers continue to pull design elements from this wonderful chapter in automotive history," said David Gooding, President of Gooding & Company.
A 1925 Bugatti Type 35 Grand Prix (Estimate: $2,600,000 – $3,200,000) is among the headline offerings at the Gooding and Company 2017 Scottsdale Scottsdale sale. This Type 35 Grand Prix, chassis 4487, was sold new in Paris to American Standard Oil heir, Wallis C. Bird. Mr. Bird garaged the car at his famed "Farnsworth" mansion in Long Island, New York, which he had recently purchased. He raced the Type 35 on several occasions in ARCA events on the East Coast (Mr. Bird's ARCA racing plaque is still affixed to the dash) before passing away in 1941 in an aviation accident.
The Bugatti sat among his stable of automobiles until 1961, when his wife, Marjorie Winifred Bird, passed away. Following her death, the Bird estate held the "Car Auction of the Century" where 4487 was purchased by collector, Henry Austin Clark. The current owner purchased the car from Clark over 35 years ago and has been in his care ever since. Finished in French Racing Blue and with three owners from new, 4487 retains its original chassis, bodywork, engine and distinctive early-production features.
The consigned 1932 Alfa Romeo 6C 1750 Series V Grand Sport Cabriolet, chassis 10814377, is a 6C 1750 Series V 'Grand Sport' with Figoni Cabriolet coachwork. Records indicate the first owner of this 6C 1750 might have been Pierre Louis-Dreyfus, of the Louis-Dreyfus commodity trading company. The only Figoni-bodied Grand Sport Cabriolet known to survive, this car retains its original French chassis and radiator badging that separate it from its Italian brethren. Recently restored and presented in its original white and black livery, this Alfa Romeo has yet to be shown at a major Concours (Estimate: $2,250,000 – $2,750,000).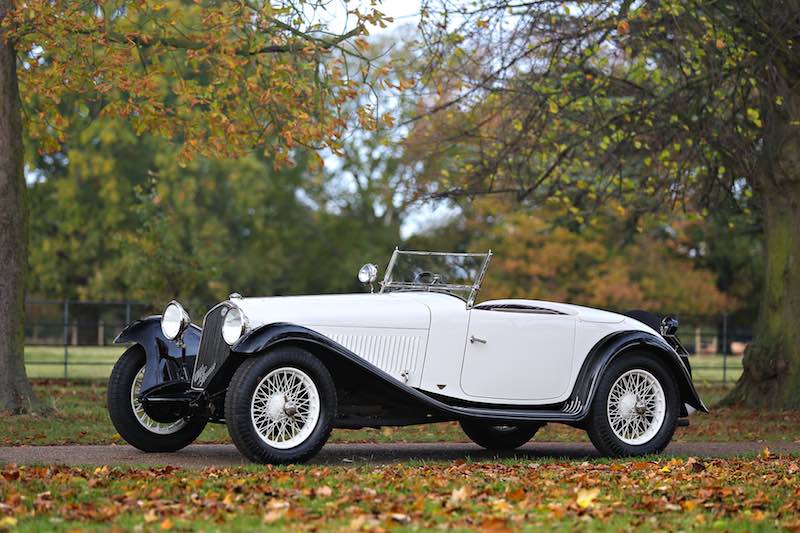 A 1928 Bentley 4 1/2 Litre Open Tourer will also feature at Gooding's 2017 Arizona Auction Week event. By 1926, Bentley saw a need for a new four-cylinder model. The result was a lightweight 3 Litre chassis with the added power of a larger 4 1/2 Litre motor. With the new 4 1/2 Litre, the Bentley Boys quickly amassed Le Mans and Grand Prix victories and the public took notice. Many enthusiasts flocked to the dealerships to purchase the sporting new Bentley model with coachwork by Vanden Plas. These Bentley enthusiasts campaigned the 4 1/2 Litre cars privately throughout Europe and they quickly gained a reputation as the best handling Bentley in the model range. The car presented here, chassis FT3221, retains its original chassis, engine and open Vanden Plas bodywork that has been restored in British Racing Green. This example is offered with an extensive history file from new (Estimate: $1,100,000 – $1,400,000).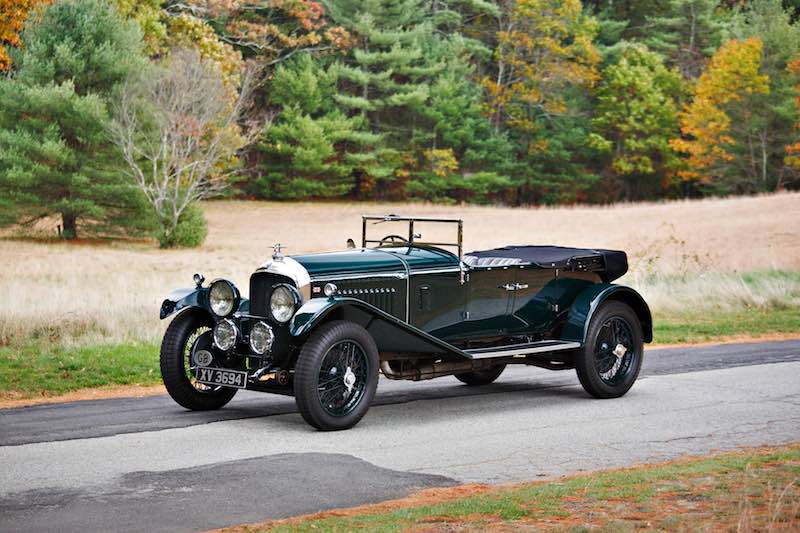 Gooding and Company – 2017 Scottsdale Auctions
Date(s): Friday, January 20, 11:00am and Saturday, January 21, 11:00am
Location: Scottsdale Fashion Square, 4700 N. Scottsdale Road, Scottsdale, AZ 85251
Corner of N. Scottsdale Road and E. Highland Ave.
Public preview: January 18-21
Auctions catalogues: $100, includes admission for two to the viewing and the auctions
General admission: $40, includes admission for one to the viewing and the auctions
Phone: 310.899.1960
Bidder Registration:
$200 includes a catalogue, admission for two to the viewing and auction with two reserved seats, subject to availability.
For additional information, visit GoodingCo.com.
[Source: Gooding & Company]