In the first of a series of new Market Guide columns, our market expert Mark Leonard takes a look back at Monterey Car Week—what sold, what didn't and what it means for the market.
The week of activities in Monterey brought thousands of car enthusiasts from around the globe to partake in concours, historic races, auctions and art shows. Without listing all the opportunities, it is clear to see the exuberant enthusiasm for the historic car world in each event.
For many, the week began Tuesday with the Carmel-By-The Sea Concours on the Avenue. For more than a decade, organized by Doug Freedman, attendees can be found casually walking, talking and viewing the hundreds of cars that lined Ocean Avenue and side streets. Concours on the Avenue benefits The Carmel Foundation, like many other concours, including Pebble Beach and The Quail, the motorsports industry supports local and national charities. It is a wonderful atmosphere for both attendees and participants – a great start to the week!
Guests of Gordon McCall's Motorworks Revival mingled among stunning vehicles and jet aircraft while enjoying the tastes of local restaurants and wineries. This is an annual highlight for those in attendance, many of whom start their Monterey Motorsports week here at The Jet Center.
Passion parades along Highway 1 and through Carmel with spectators lining up where possible to see the Pebble Beach Tour d'Elegance. Entrants to the premiere concours of the week drive the 75-mile course before getting polished for their place on the coveted green Sunday.
The end of the week has a variety of events taking place at the same time and in different venues. Car enthusiasts are forced to follow their passion and make difficult decisions whether it is to The Quail Motorsports Gathering, Legends of the Autobahn, Werks Reunion or Concorso Italiano. The Quail, with its gastronomic fare from five nations and outstanding venue, celebrated 70 Years of the Iconic Porsche and featured several unique automobiles.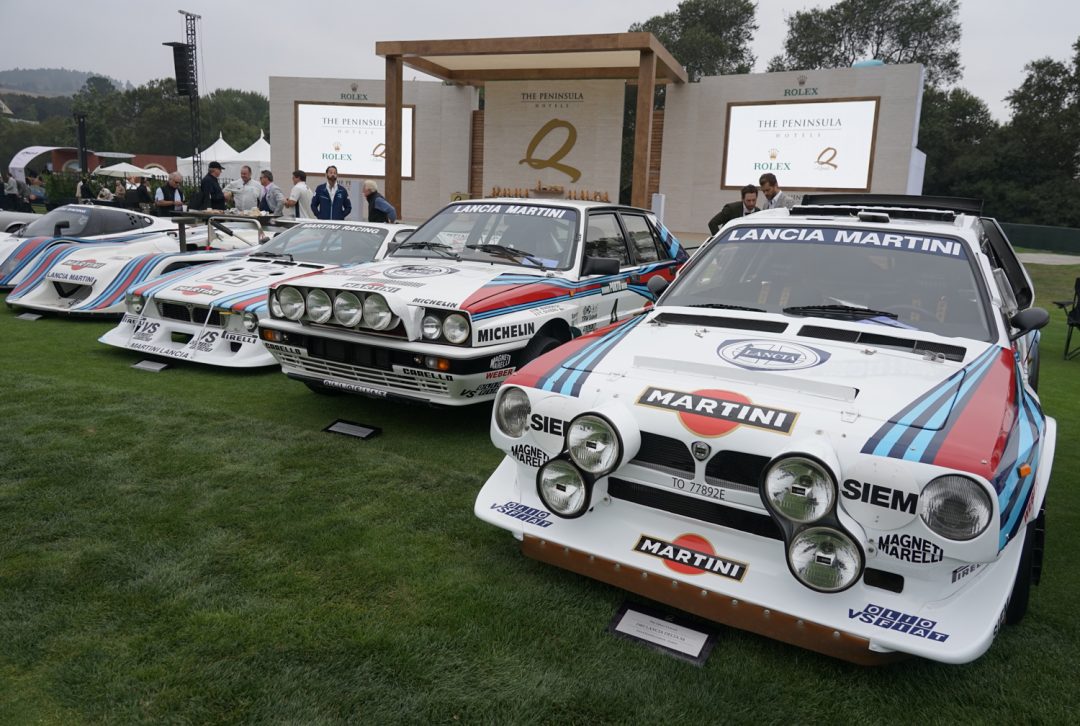 All this taking place down the road from some great historic racing at WeatherTech Raceway Laguna Seca with FIA Masters Historic Formula 1 among the groups. Nissan, the featured marque, saw a tremendous turn out of both attendees and competitors.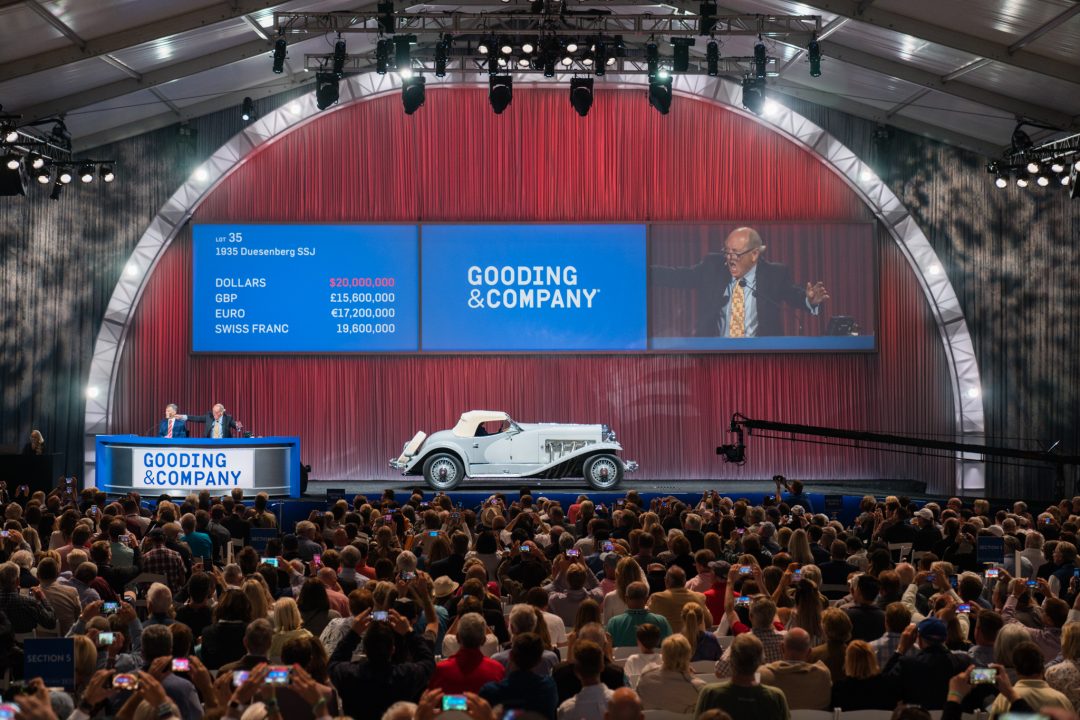 The auctions, often seen as a barometer of the market while only representing five percent of collector car sales, saw an array of success. Bonhams recorded $37.7 million of sales and a sell-through rate of 82%. Gooding & Co. sales totaled $116 million with a 84% sell-through rate. RM Sotheby's announced a record-setting $158 million in sales with an 83% sell-through rate.
The numbers and mood showed that rare, low-production sports cars and racing cars in top condition were multi-million-dollar sellers. However, not all positive sales results had to be multi-million-dollar sales with quality cars at several levels selling at strong numbers. Three 1958 Porsche Speedsters each sold for over $500,000 and four Jaguar E-Type Series I each sold over for $300,000. This includes several at the mid-level with a 1959 Alfa Romeo Giulietta Spider for $137,500 at Gooding & Company and a 1959 Alfa Romeo 2000 Spider by Touring for $207,200 at RM Sotheby's. Also at RM Sotheby's a 1966 Porsche 911 went for an impressive $246,400, while a 1962 Mercedes-Benz 190 SL sold for just under $180,000. This shows that quality cars, at all levels, are going to sell.
In public auction history, only 47 cars have sold for more than $10 million at public auction and only 11 for more than $20 million. In 2018, the 1935 Duesenberg SSJ for $22 million by Gooding & Co. and the $48.4 million sale of a 1962 Ferrari 250 GTO by RM Sotheby's.
With the large number of rare expensive cars up for public sale, many wondered if the market place would be able to support it and the buyers did. All indicators that the serious collector is in the market for the best – only the best. Higher production sports cars, in perfect condition, will sell for good numbers. Cars found to be average, ordinary or questionable either did not sell or did at an adjusted number. Great cars sell for great prices. Good cars sell for good prices. Serious collectors, even in the auction arena, demand the best. It is clear when following one's passion, only the best will do.