Mecum's recent auction in Harrisburg, Pennsylvania, held July 31-Aug. 3 at the Pennsylvania Farm Show Complex, saw overall sales totals exceed $31.1 million as more than 70% of all 1,301 offered vehicles hammered sold. The solid lineup of rare and desirable collector cars helped propel Harrisburg 2019 sales to a more than $7 million increase over 2018.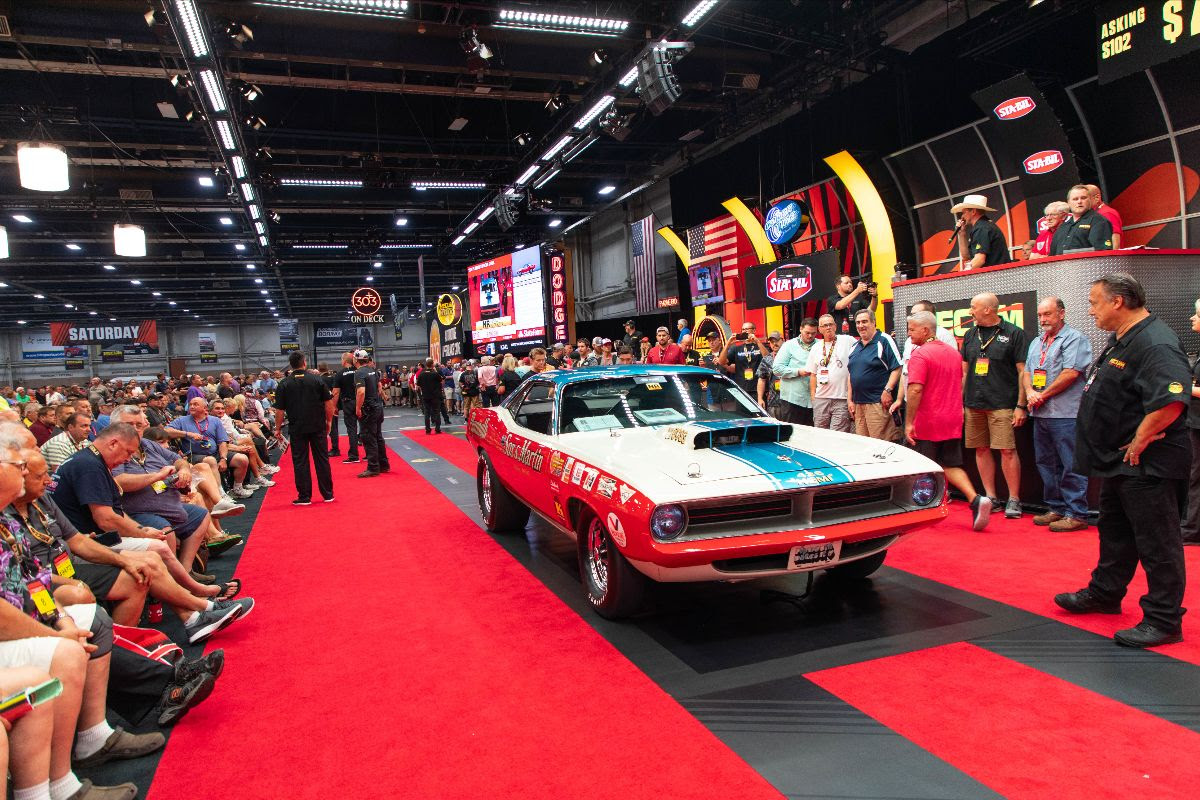 Populated almost entirely by vehicles from the headliningTodd Werner Collectionof vintage race cars, the top 10 sellers list includes a heavy concentration of iron from both Plymouth and Dodge. The highest-selling car proved to be the 1970 AHRA GT1 World Championship-winning 1970 Plymouth Hemi Cuda in its distinctive red, white and blue Sox & Martin livery (Lot S102), which sold for $429,000. The close runner-up was the 1971 NASCAR Grand National Championship Winner, the 1971 Plymouth Road Runner Richard Petty NASCAR(Lot S100), which collected a total of $412,500.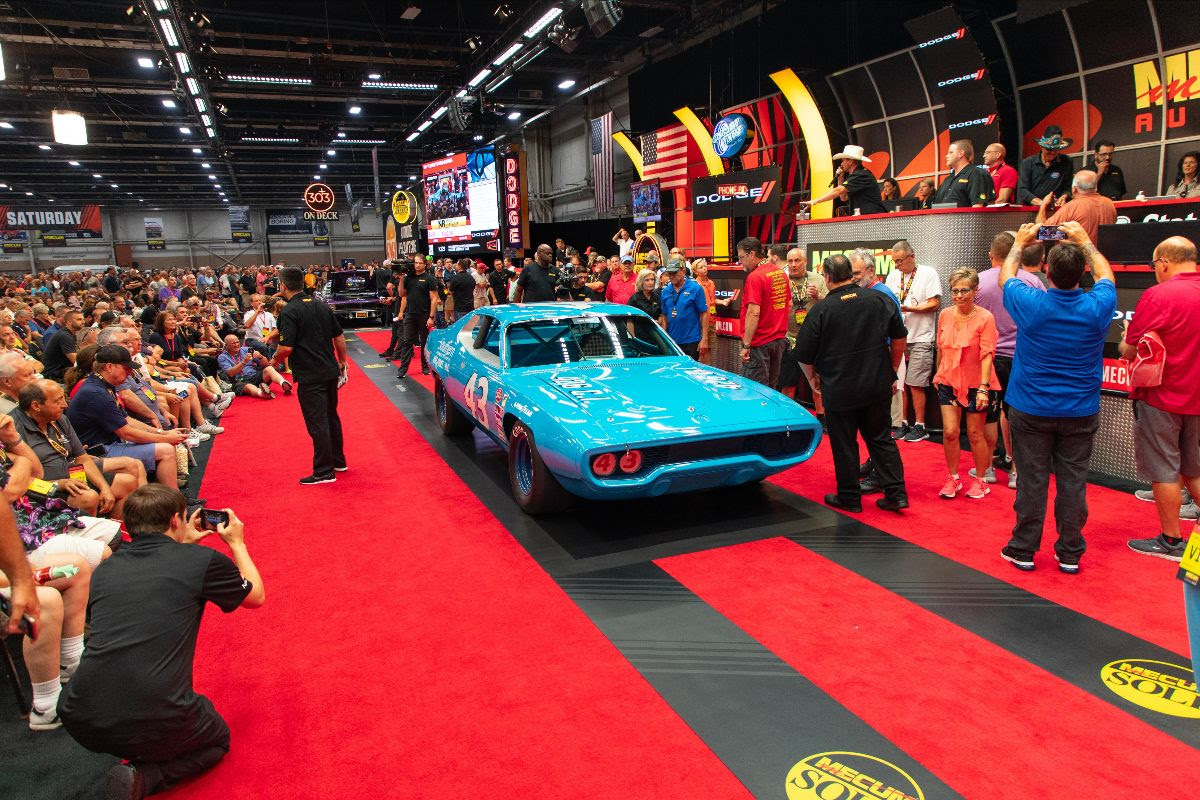 More than a dozen private collections were offered in Harrisburg, and all garnered lots of attention with sales to match. The Todd Werner Collection saw a full 95% of the 43-car collection hammer sold in Harrisburg, whileThe Skook Collection, The Jerry Lyndon Corvette Collection,The Champaign Auto Collection and the Special Early Bird Offering all achieved 100% sell-through rates and combined sales totals in the millions.
Highlighted by their six-figure sales and positions in the top 10, other significant vehicles to note include the modern, supercharged 2005 Ford GT (Lot S75.1) that brought $324,500 and a SAAC Concours Division-winning1967 Shelby GT500 Fastback (Lot S93) that achieved a $275,000 sale.
The complete top 10 from Harrisburg include:
1970 Plymouth Hemi Cuda Sox & Martin Drag Car (Lot S102) at $429,000
1971 Plymouth Road Runner Richard Petty NASCAR (Lost S100) at $412,500
2005 Ford GT (Lot S75.1) at $324,500
1967 Shelby GT500 Fastback (Lot S93) at $275,000
1969 Chevrolet Yenko Camaro (Lot S121) at $258,500
1965 Plymouth Belvedere A/FX Sox & Martin Paper Tiger Too (Lot S103) at $220,000
1968 Plymouth Barracuda B029 Sox & Martin Boycott (Lot S104) at $220,000
1964 Dodge 330 Hemi-Charger Dick Landy A/FX (Lot S109) at $220,000
1968 Dodge Dart LO23 Dick Landy Super Stock (Lot S110) at $220,000
1970 Plymouth Hemi Cuda (Lot S101) at $214,500
For more information visit mecum.com