The Atlanta Concours d'Elegance has broken new ground – with fresh beginnings on the historic grounds of the Fort McPherson army base at Tyler Perry Studios and for the October 19-20th weekend festivities boasted a field of cars and categories as diverse as the several thousand attendees that enjoyed the two-day event.  Distinguished celebrities including global icon and entertainer Vanessa Williams, daughters of the 'Godfather of Soul' James Brown and American financial literacy entrepreneur John Hope Bryant, all played a role in honoring the cars and individuals that continue to foster legacies throughout the decades.  And finally, two very special vintage vehicles – 1937 Packard 1507 Twelve Coupe Roadster (owned by Stephen Plaster of Lebanon, MO) and 1954 Mercedes-Benz 300 SL (owned by Mark Richey of Commerce, GA)– accepted 'Best of Show' honors in the American and European Classes.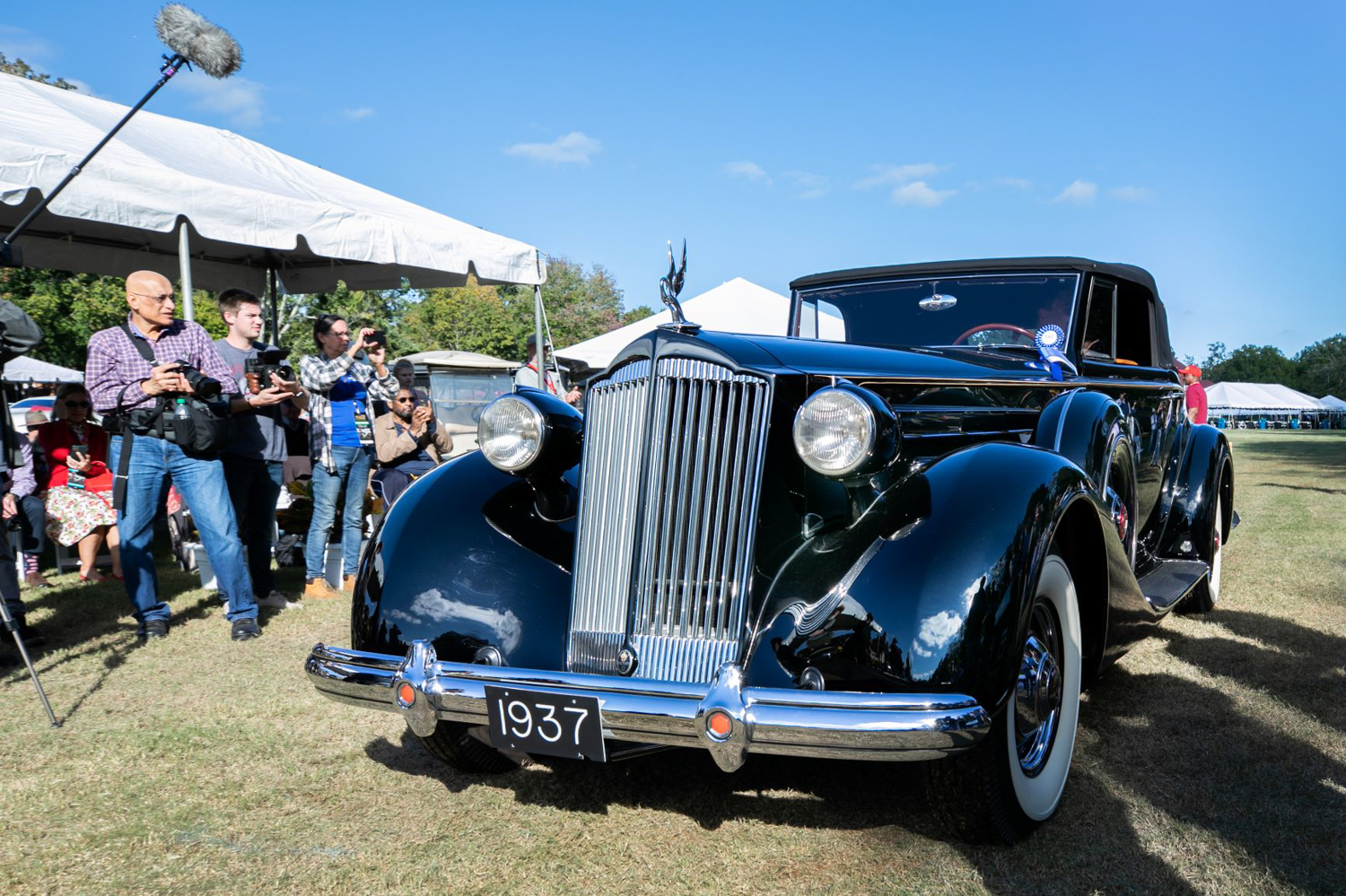 According to Bill Wallet, CEO and co-chairman of the Atlanta Concours d'Elegance, while the event itself was in its fourth year, the notable program held a series of firsts, including an historic showing of 'Cars of Iconic Black Americans'– a grouping that was a true first for any major concours event category and included vehicles shown together that were once owned by the likes of Lena Horne, James Brown, Sammy Davis, Jr., Reggie Jackson and even Tyler Perry's own famed character 'Madea.'
"Atlanta has always played a huge role in our nation's history and culture," said Wallet.  "Our event set out to honor this city's diverse and prolific community and bring together an honorable and exciting blend of past and present, with diversity at the forefront.  We exceeded our expectations by opening the doors to all organizations and individuals from varied backgrounds – and gained an abundance of involvement from those associated with groups like Operation Hope, the Shepherd's Center, Metropolitan Chapters of 100 Black Men and Overground Railroad.  Together with car enthusiasts from as far away as California, we combined a reason for all folks to enjoy a bit of nostalgia and camaraderie in a beautiful all-new setting, unique to the Concours world."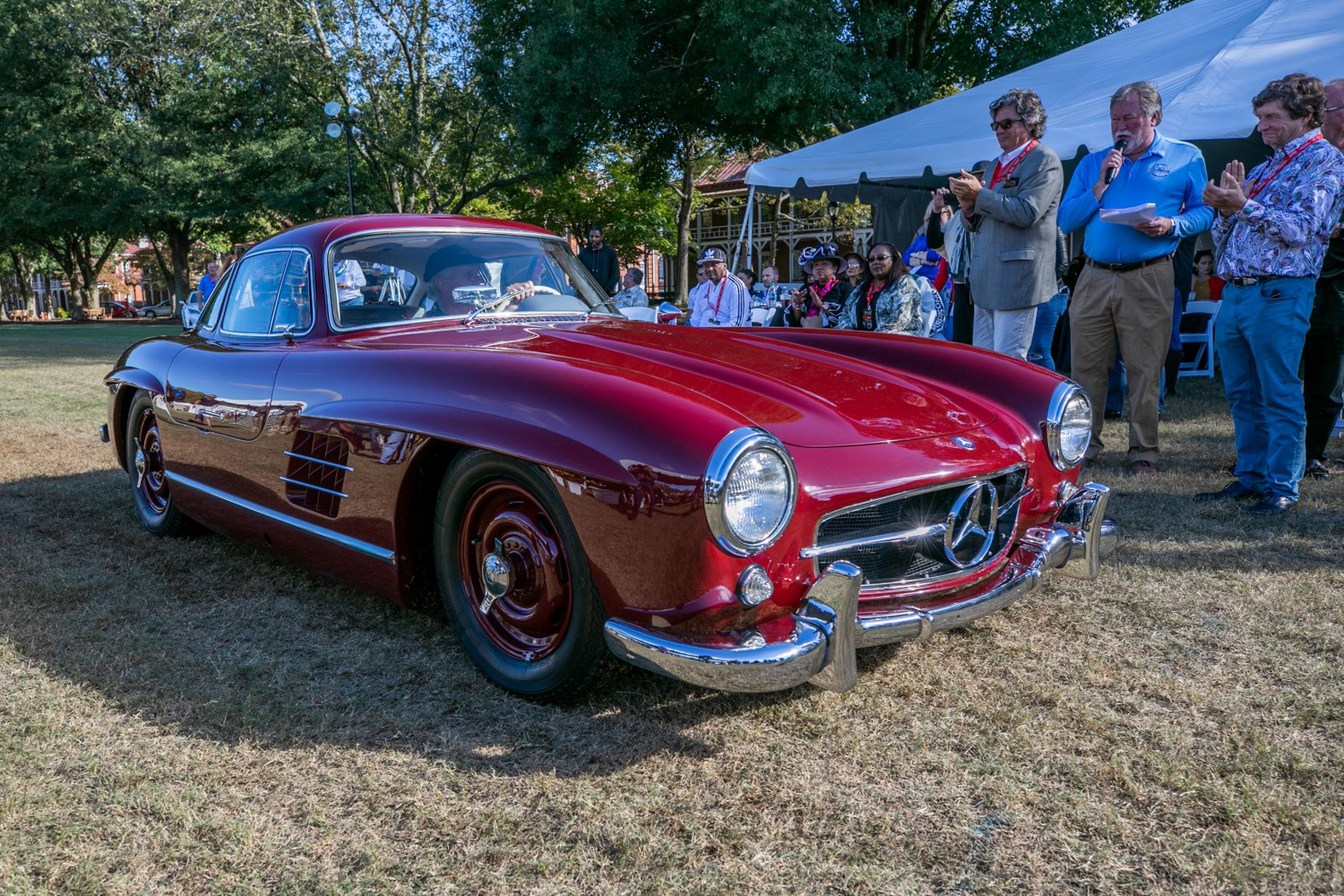 With nearly 40 judges under the direction of Head Judge Dave Kirkman, winners were chosen in 15 categories and three separate Brass Era classes, along with acknowledgement for a selection of corporate and special honors.
Among those chosen to compete within their own grouping during the actual Concours were seven 'non-concours level' vehicles originally displayed among nearly 200 cars on Saturday and selected by student and honorary judges to earn a spot within the 'Magnificent Seven' for Sunday's show field. The class winning 1958 Cadillac Eldorado Biarritz, owned by Atlanta-resident Michael Marr, drove through the winner's lane joining concours-prepared show winners.
Chevrolet honored Georgia native James Collier (click here to read our interview with James Collier), an octogenarian who has been a loyal Chevy collector for nearly 50 years and owns more than 30 Chevrolet vehicles with models ranging from the early 1900s to 1970. Collier, a known historian of the brand, was presented with a leather bound autographed '100 Years of Chevrolet' book to keep with his exquisite car collection.
During the awards ceremony, recognition for the 'Cars of Iconic Black Americans' began with appreciation for the category's curator, Aaron Spaulding, member of the Atlanta Concours advisory board. Additionally, a special certificate was awarded by Oscar winner and Grammy nominee Vanessa Williamsto Yamma Brown, youngest daughter of legendary soul musician James Brown who gained stature for the day as a representative of the entire iconic car group.  Her father's 1941 Lincoln was among the six displayed within the unique collection.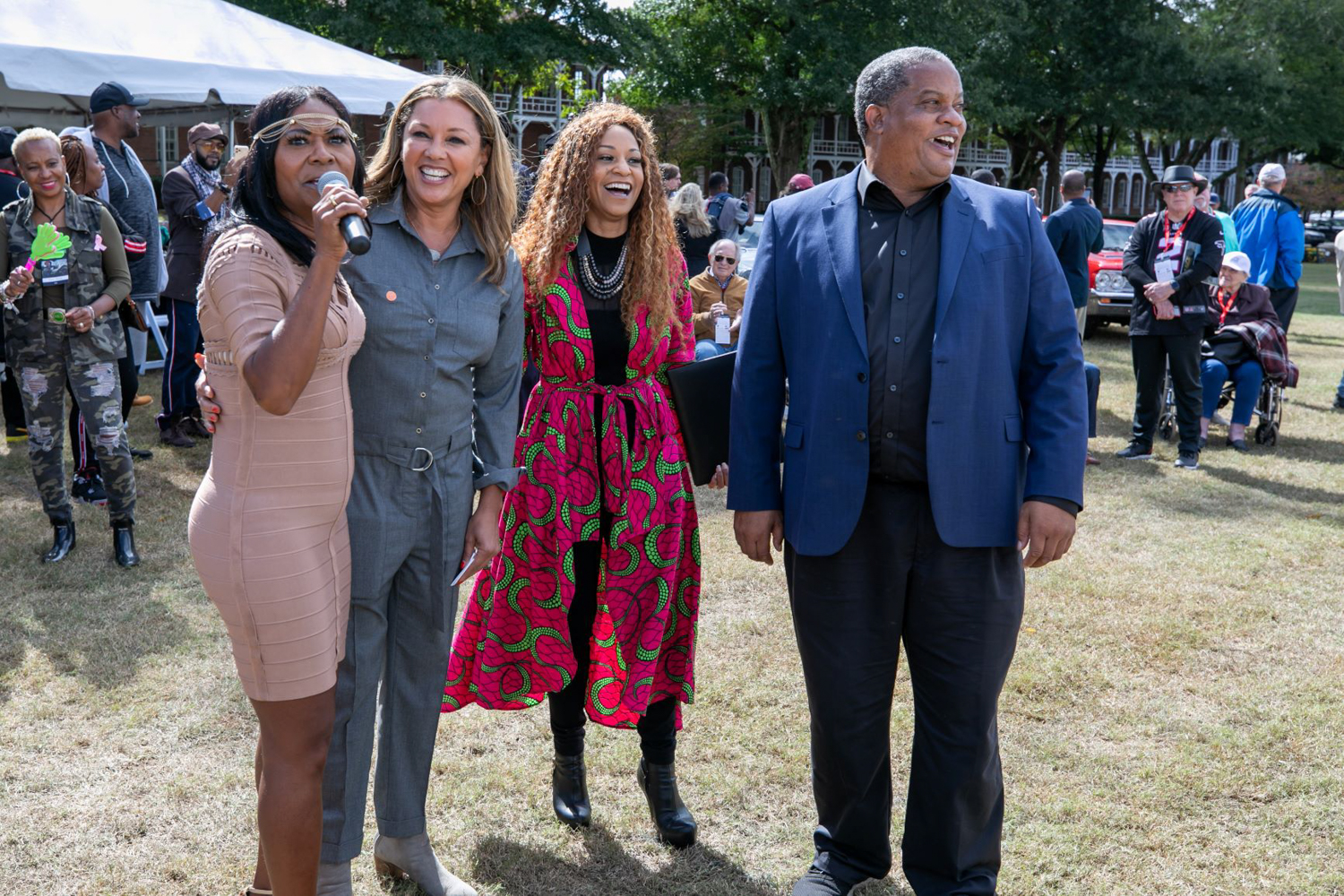 AWARD RECOGNITION
'Best of Show' and 'Best in Class' awards for 2019 were bestowed to:
BEST OF SHOW DOMESTIC: 

1937 Packard 1507 Twelve Coupe Roadster
Stephen Plaster (Lebanon, MO)
BEST OF SHOW EUROPEAN:

1954 Mercedes Benz 300SL Coupe
Mark Richey (Commerce, GA)
Intermediate Brass – Prior to 1915 – and 25-49 HP
1910 Oakland "30" Model 24 Runabout


Paul & Janice Phillips (Marietta, GA)
B-3 – Small Brass – All Prior to 1915
1911 Napier Garden Car


Bill Marsh (Stone Mountain, GA)
B-1 (Big Brass – Prior to 1915 and Over 50 HP
1910 Thomas K 6-70 (Thomas Flyer)


Jim Grundy (Horsham, PA)
American Performance
1965 Mustang Fastback 2+2


Lawrence and Tees Booth (Cumming, Georgia)
Golden Era of Touring – Auburn/Cord/Dusenberg
1935 Duesenberg SJ Town Car by Bohman & Schwartz


Lee Anderson (Naples, FL)
Golden Era of Touring – Early Packard to 1937
1925 Packard 243


Tom Goodin (McDonough, GA)
Golden Era of Touring – Late Packard 1937 to 1945
1937 Packard 1507 Twelve Coupe Roadster


Stephen Plaster (Lebanon, MO)
Golden Era of Touring – Special Interest Cars
1925 Bentley 3 Litre Speed Model


Greg Porter, (Greenville, SC)
American Production – Open
1956 Ford Thunderbird


Jerry Drayton (Decatur, GA)
American Production – Closed – Pre-war
1939 Ford Woody


Jim Keller
American Production – Closed – Post War
1957 Cadillac Eldorado


Phil & Mary Farese (Jackson, NJ)
Corvette C1
1955 Chevrolet Corvette


Carolyn Sikes (Peachtree Corners, GA)
Corvette C2
1963 Chevrolet Corvette


Cy Strickle (Atlanta, GA)
British Sports Car
1962 Lotus Elite


Ron Mitchell (Valdese, NC)
British Sports Cars – Jaguar XK and E-Type
1957 Jaguar XK 140SE


Ramon & Judith Ricker (Fairport, NY)

1961 Jaguar E Type


Richard Jenkins (Douglasville, GA)
British Sports Cars – Tiger
1967 Sunbeam Tiger Mark II


Rich Combs (Hoschton, GA)
European Production – Sports Cars
1954 Mercedes Benz 300SL Coupe


Mark Richey (Commerce, GA)
Porsche
1962 Porche 356B


Dennis Sabo (Atlanta, GA)
Magnificent Seven 
1958 Cadillac Eldorado Biarritz


Michael Marr (Atlanta, GA)