Over 150 historic and vintage racecars took part in the First Annual Vintage Racecar Show & Concours held at Southern California's Irwindale Speedway on January 15, 2000.
Organized by the Vintage Racecar Journal and the Vintage Auto Racing Association, this year's event drew a remarkable sampling of racing history, including a 1970 Porsche 917 (winner of Most Desireable Racecar), the 1965 Weinberger Homes Watson Roadster, a McLaren M8 E/D, a Moretti 750, a Lotus 62 FIA prototype, numerous Formula 5000 cars and even an ex-Darrell Waltrip NASCAR stock car.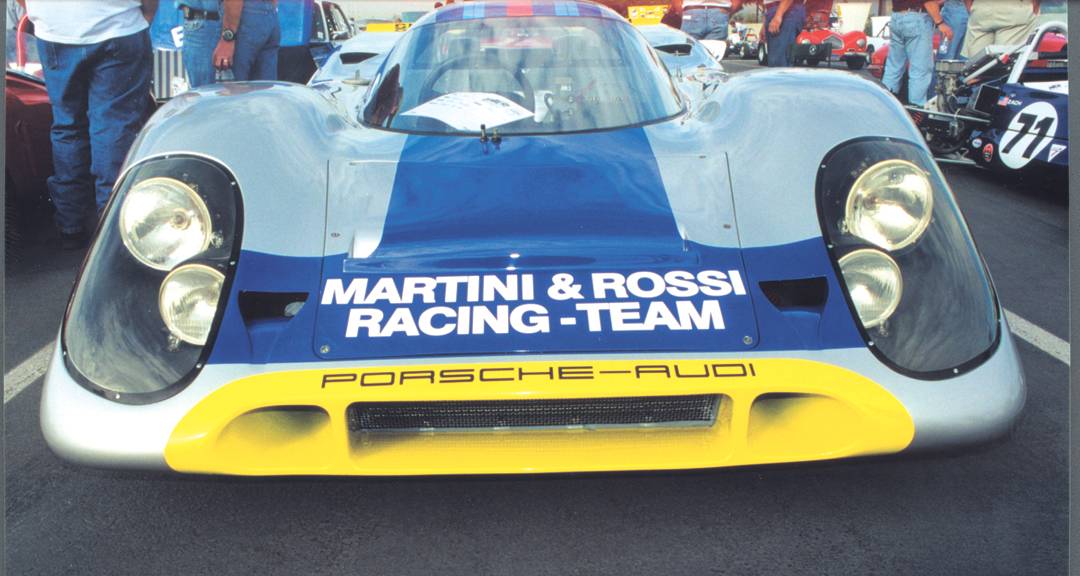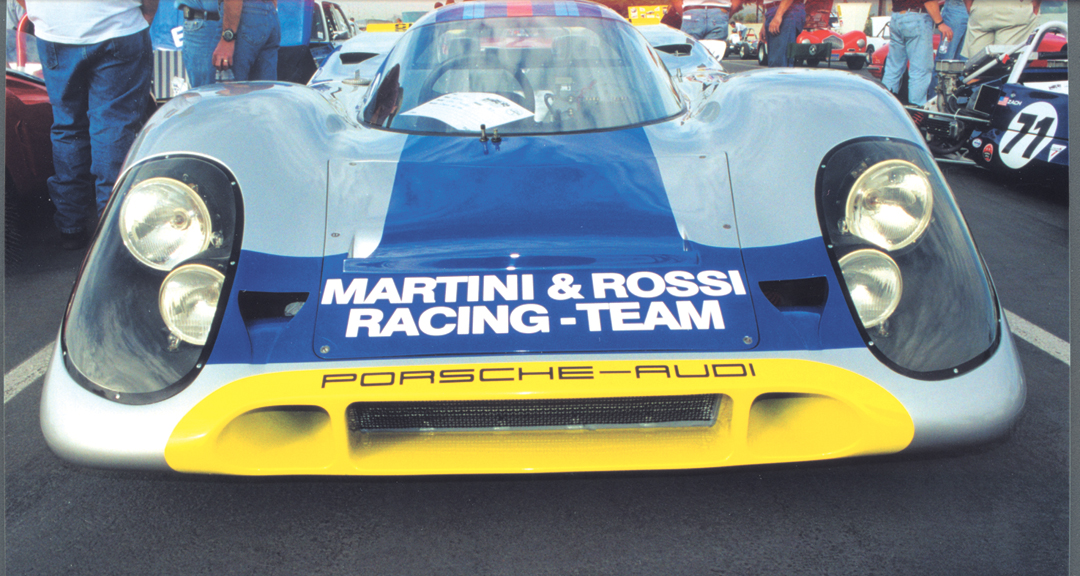 One of the centerpieces of the show was a collection of Formula One cars that included two cars built by Tyrrell Racing: at one end of the famous manufacturer's history, the 1972 USGP-winning car of Francois Cevert (002) and at the other end, a 1988 Tyrrell 017 driven by Dr. Jonathan Palmer.
In addition to the incredible display of cars, spectators were treated to a complimentary lunch cooked on a special "car-beque" (an Austin Healey Sprite converted into a barbeque) and a demonstration of emergency extrication techniques put on by Advanced Fire and Rescue.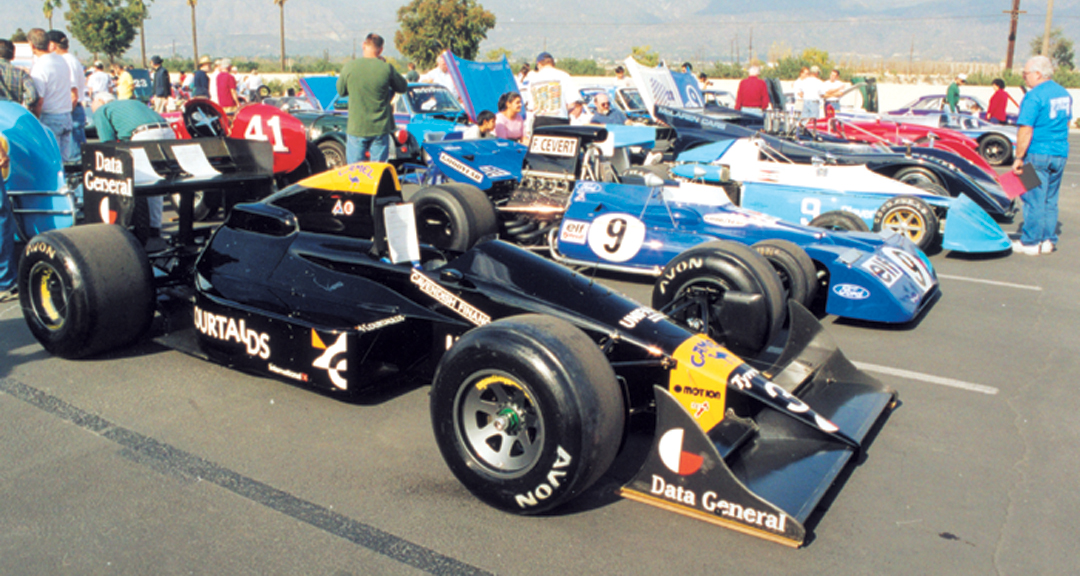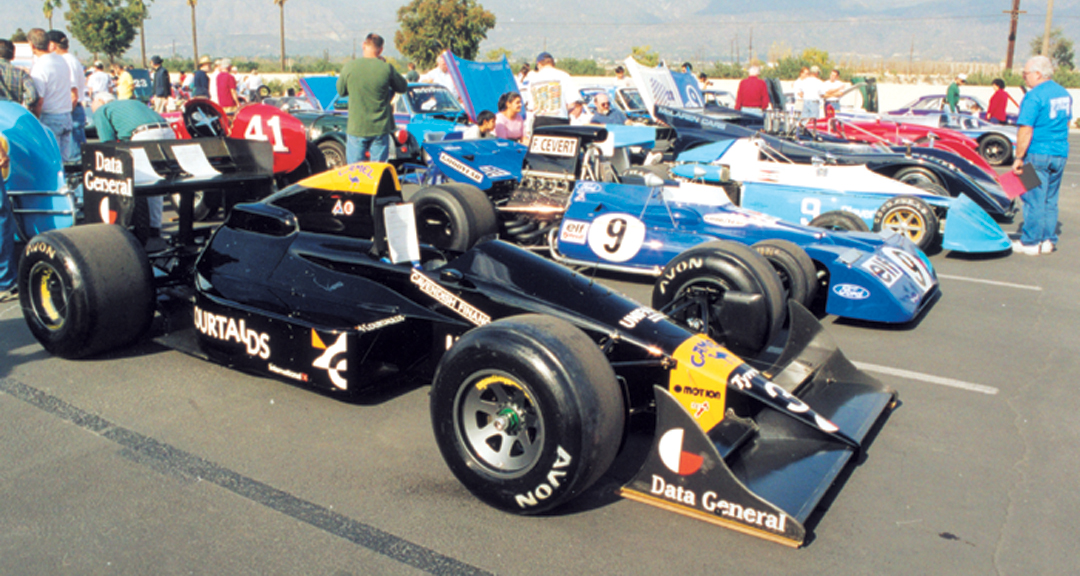 A number of famous personalities from the world of motorsport came to the event, which benefited from warm, sunny Southern California weather. Racing legend and Corvette tuner, Dick Guldstrand, was amazed at the quality of the cars present, "This is really impressive. There are so many interesting cars here! This is just great." Also making the rounds was sports car and endurance racing star Tony Andamowicz and Indianapolis Motor Speedway legend Clarence Cagle.
Judging for the Concours d'Elegance was conducted by Dick Guldstrand, VARA President Dan Verstuyft and VRJ publisher Casey Annis. The Best of Show award was won by Karl Bullock with his beautiful McLaren M8 E/D, while Best Open-Wheel Car went to the Tyrrell 002 of John Delane, and Best Closed-Wheel Car to the Lotus 62 of Alex Bollinger. Photo Gallery coverage of this event can be found on page 30.