Mecum Auctions made history with its first collector car auction of 2015. Total sales for the 10-day event in January fell just shy of the $70-million mark. Of the 2,404 vehicles that crossed the auction block, 1,772 hammered sold for a sell-through rate of 74 percent.
The highly anticipated Wellborn Musclecar Museum Collection electrified the crowd as owners Tim and Pam Wellborn rode onto the block in their 1969 Dodge Hemi Daytona. In a span of less than 60 minutes, the Wellborn Museum Collection hammered through at an unprecedented $4,228,000 with multiple record-setting prices achieved in the process.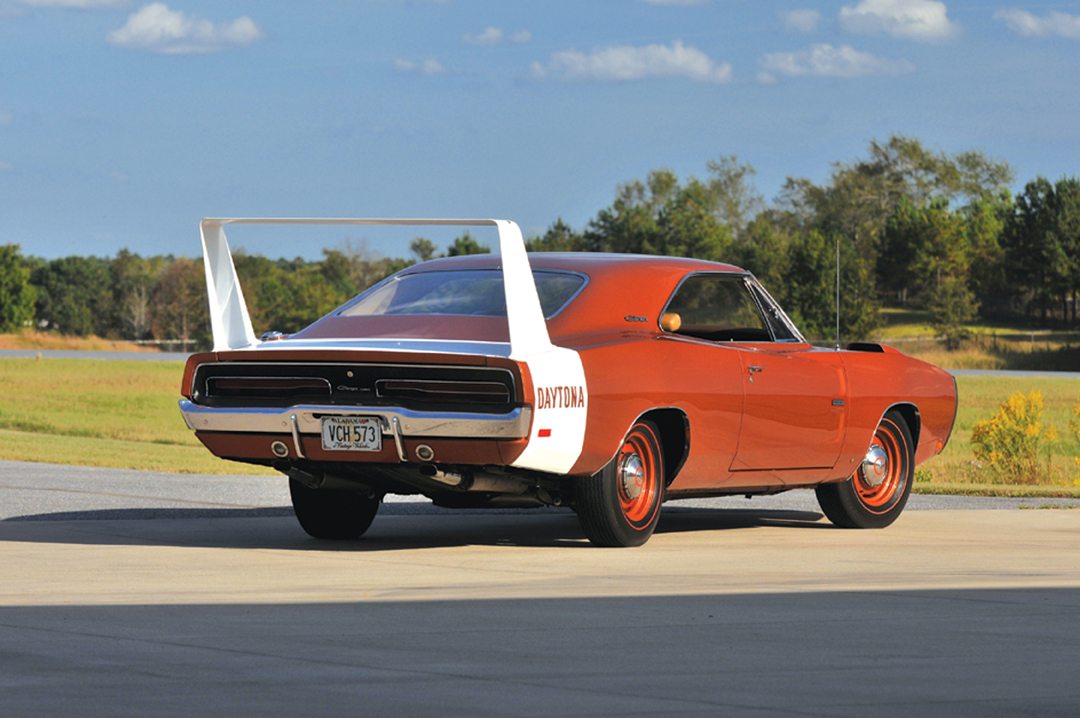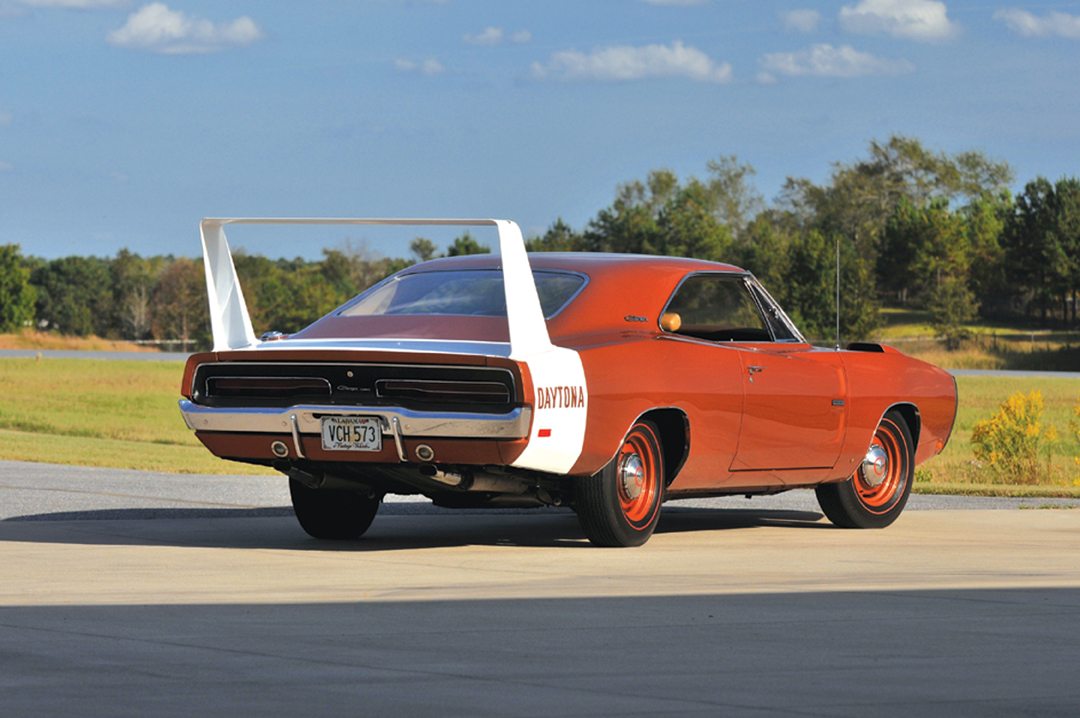 The first car from the collection to go under the hammer was the 1969 Dodge Hemi Daytona. Featuring a Roger Gibson restoration, this one-of-one example of Dodge collectors' most sought-after prize achieved a record- setting hammer price of $900,000. Other significant lots from the collection included an unrestored 1970 Ford Mustang Boss 429 that sported an extraordinarily low 4,770 miles and claimed the auction's fifth-highest sale at $425,000, setting a new benchmark for an original 1970-model Boss 429.
One of the most memorable moments of the sale came late Saturday afternoon when rock 'n' roll legend Jerry Lee Lewis took to the stage and electrified the bidding arena while offering his 1959 Harley-Davidson FLH that he had owned since new, having received it as a gift from Harley-Davidson. Intense bidding action quickly took the price to $300,000, and as the reserve was lifted, Lewis proceeded to sing Great Balls of Fire before a standing-room-only crowd. Bidding continued and the hammer fell for an astounding $350,000.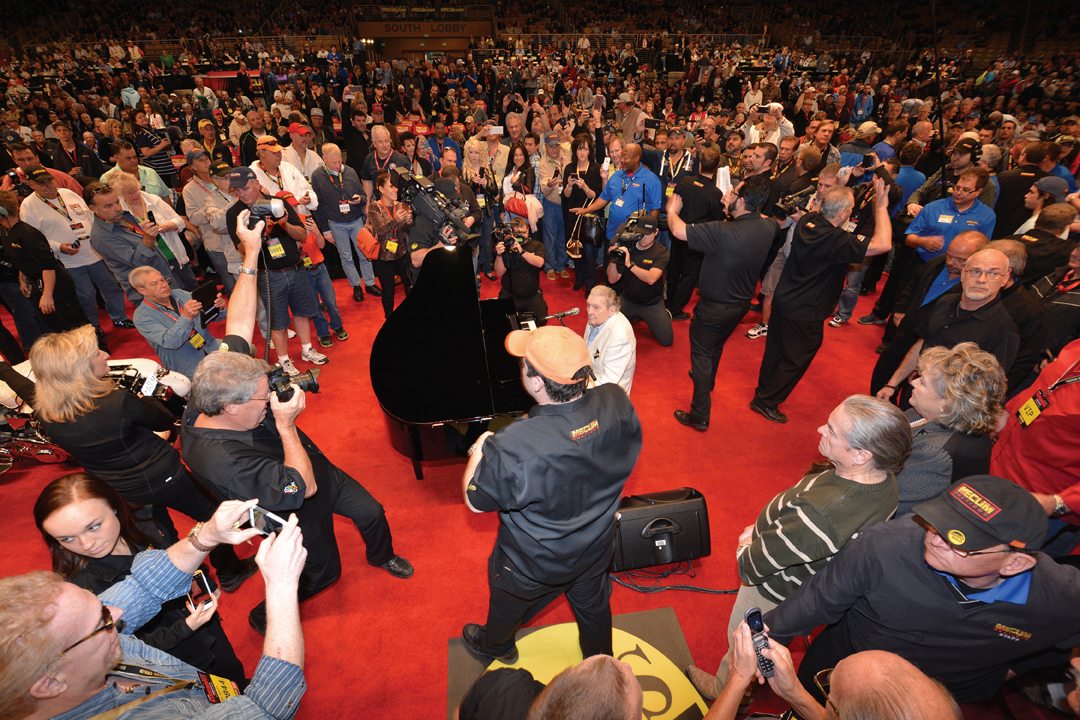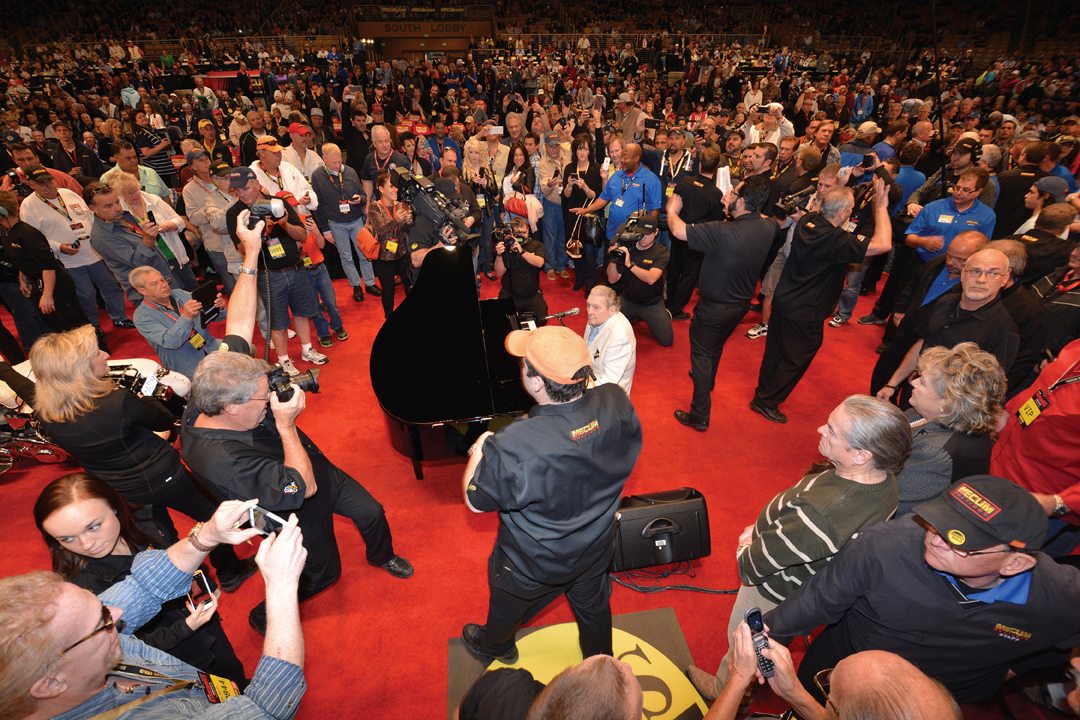 "The people in the crowd and the energy they brought coupled with such an astounding lineup of vehicles this year made this one of the best Kissimmee auctions to date," said Mecum President and Founder Dana Mecum. "Then you add to that a collection like the Wellborns', a live performance by Jerry Lee Lewis, and all of the other once-in-a-lifetime auction moments, and you truly have the most memorable Kissimmee auction in its 15-year history."