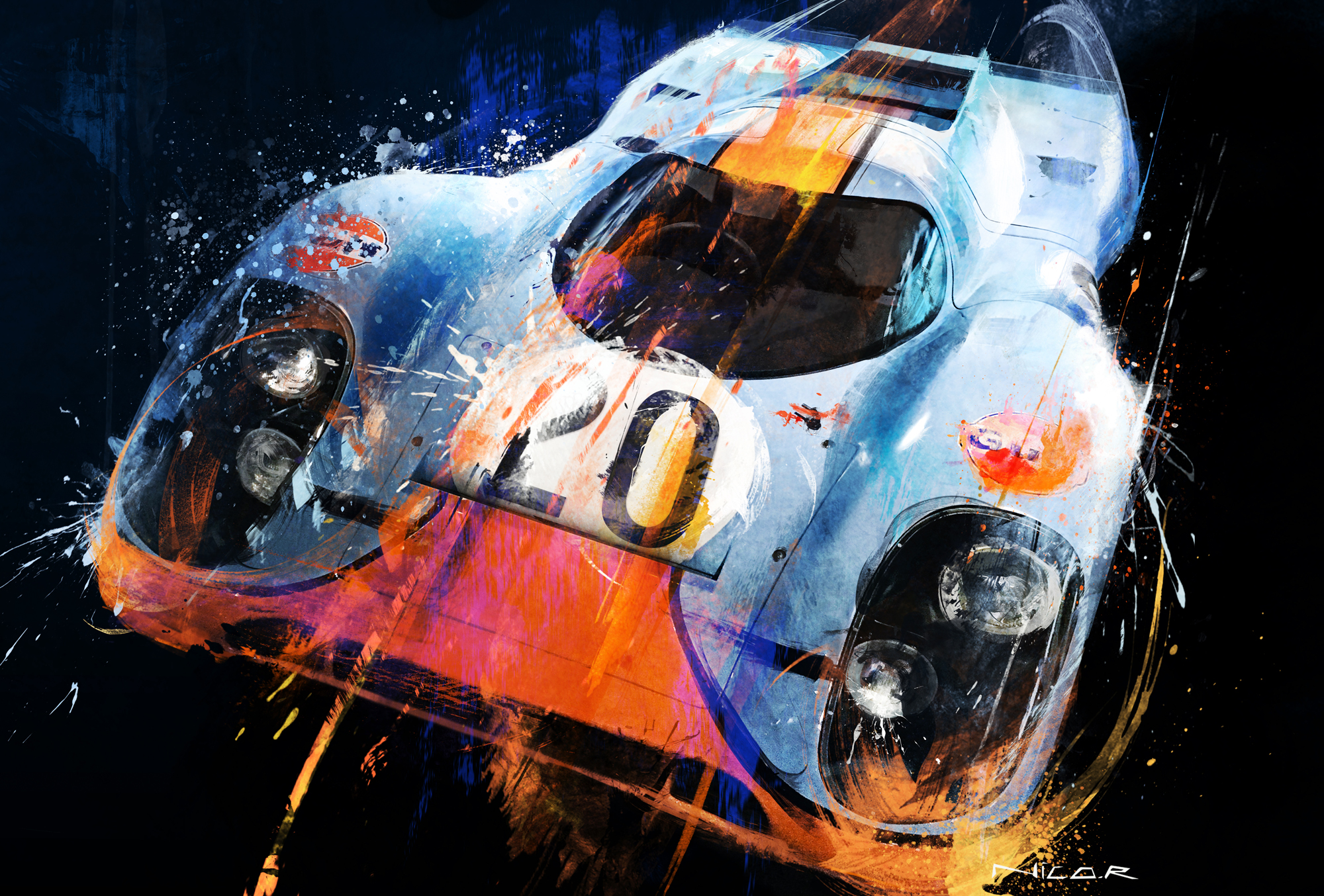 The Porsche 917K number 20, featured in the 1971 movie "Le Mans" with Steve McQueen at the wheel.
The 917 gave Porsche its first overall wins at the 24 Hours of Le Mans in 1970 and 1971 with its Type 912 flat-12 engine. 
– 55×40" Mixed Media original stretched on canvas and white American frame. 
Nicolas does private commissions and can be reached at: