And now for something completely different—an endurance rally for microcars!
In July 1958, the Royal Motor Union of Liège organized a special once-only "mini" version of its legendary Marathon de la Route, specifically for cars of under 500-cc engine capacity: It ran from a Thursday evening to Sunday evening, nonstop, apart from a break of a few hours in Brescia. There were 36 little cars entered, but only 13 finished the gruelling rally.
On July 11–20, 2008, a celebration Touring Rally will run along the same 2,000-mile route, from Liège in Belgium via Germany, Austria, Italy, and Slovenia, back to Liège, for the same categories of vehicles as the original event. This time the rally will not be a flat-out grind against the clock: In deference to modern road conditions and the cherished nature of the vehicles, this will be a touring event spread over 10 days, finishing on the same date as the original event. Each day's route will be approx 330 km, visiting all the places visited by the original rally, such as Ljubljana, the Stelvio and Gavia Passes, and the BMW factory at Munich. Participants will accrue points for accurate navigation and for fault-free running; optional competitions will be included on private roads or race circuits en route, and winners from each category will receive awards at prize-giving dinners in Brescia and Liège.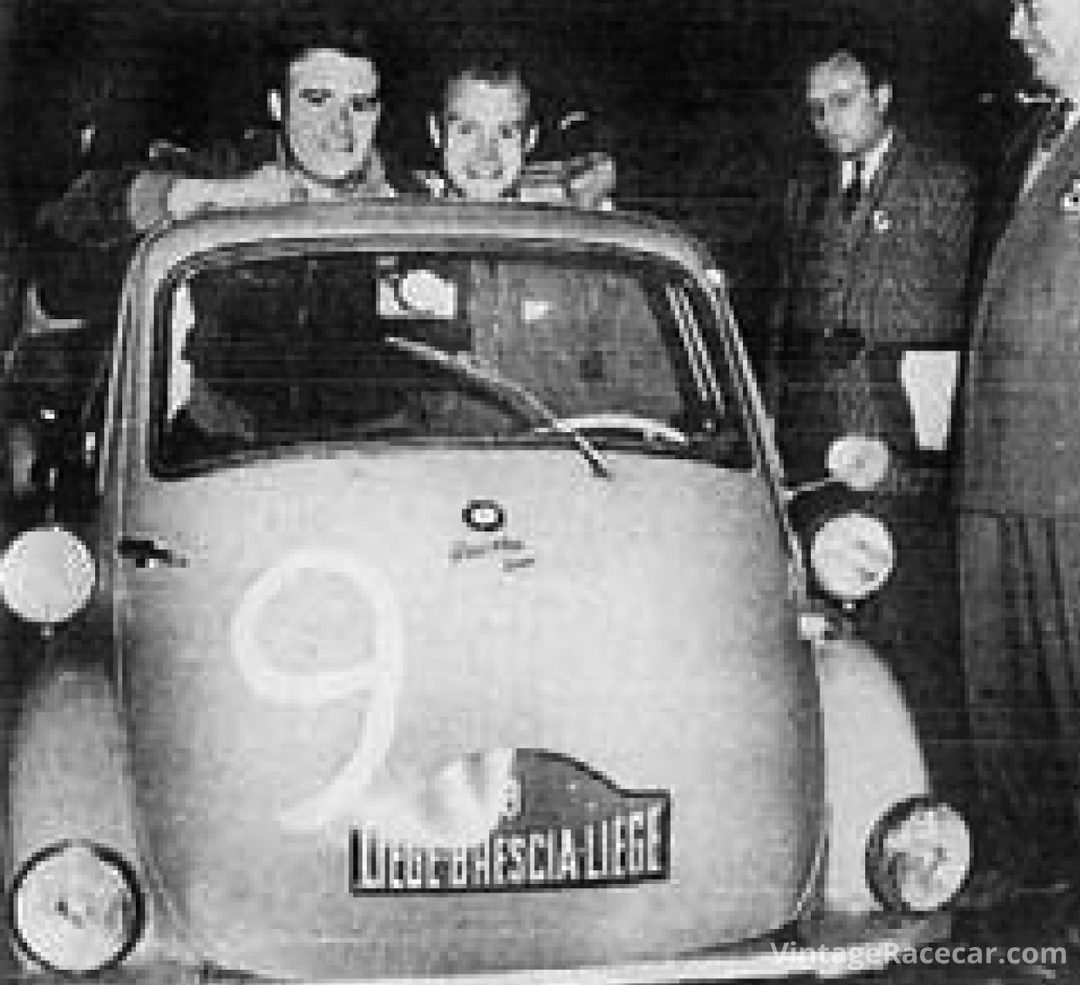 For the 2008 event, there will be two categories, each divided into engine capacity classes: "Authentic" category—cars up to 500-cc built prior to July 1958 or identical but built slightly later; and "Spirit" category—cars up to 700-cc built prior to December 31, 1967, and "in the spirit" of the original rally. For more information, contact: ClassicRallyPress Ltd, 3 Pond Cottages, Edgcott, HP18 0TW, England, email: LBLrally@aol.com, Tel. +44 (0)1296 770992.