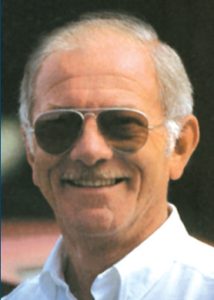 I raced at Le Man, 13 times, and each time it was a good one. It was especially good when I did it with Matra because that was the beginning of my career. I finished 3rd in the Matra 670 with Jean- Pierre Jabouille in 1973. Then after that I was very lucky to meet Vern Schuppan who introduced me to John Wyer, so I drove with Vern in the Gulf-Cosworth GR8 in 1975 and again I was 3rd, and the other car won the race at Le Mans that year, with Derek Bell and Jacky Ickx. In 1976 I was in 21st, in the Inaltera-Cosworth with Jean Rondeau and Christine Beckers.
In my 13 races at Le Mans, I have finished only five times, and two times I was 3rd and two times I was 1st. With the Renault-Alpine in 1978 it was absolutely fantastic. It was a nice race with a nice team. I was with Didier Pironi in that race and we worked very well together. That car was very much like a Grand Prix car. The speed on the straight was 350 kph…very fast. In that race we did more than 5000 kilometers. Of course, at that time, there were no chicanes. I think that was my best race , but I also enjoyed many of the others. In 1979 I was with Vern again in the Ford M10, the car of Harley Cluxton, and we had a lot of problems but it was a good race. No, maybe the best was in 1980, in that very small Rondeau team, with very little money, driving with Jean Rondeau.
At the end of that race, with three quarters of an hour to go, it was raining so hard that I spun when I was in the lead. The engine took a long time to start again. On the Sunday morning, in the pit stops, we had trouble starting the engine, and it was impossible to start. So here I was stuck on the circuit, trying to make it start, and the car was on slicks too. I finally got it to start and we finished one and a half laps in front of Jacky Ickx.
I also did a lot of Formula 2 and that was very exciting and satisfying racing.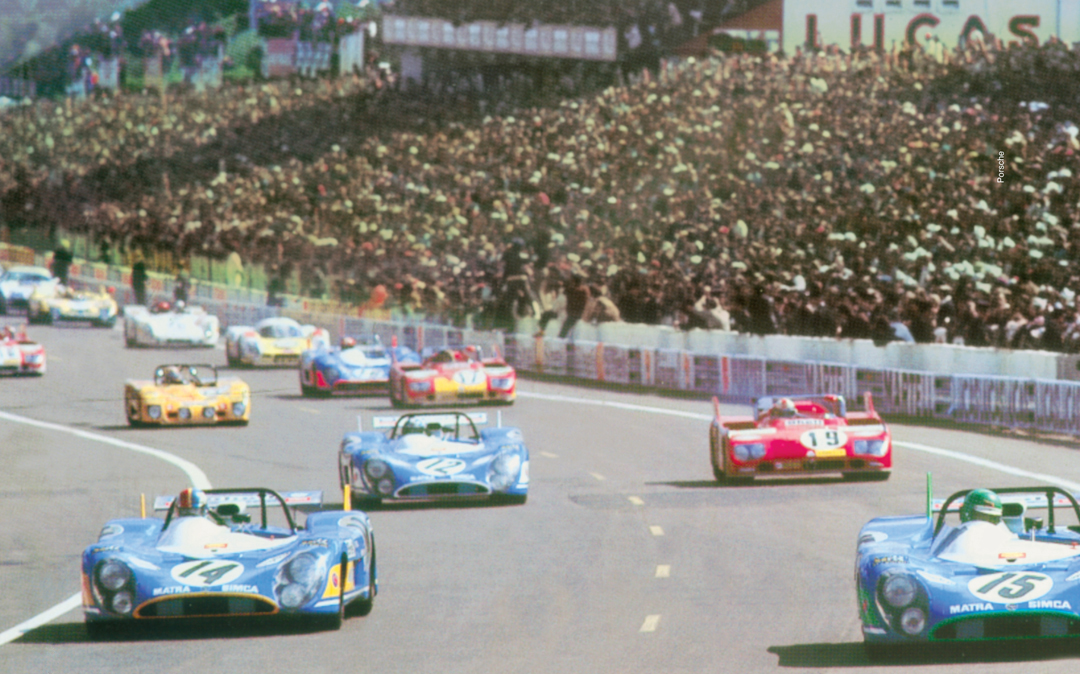 F2 had a good balance between power and lightweight. It was a lot of fun, but it was also very hard racing. I think the people who liked F2 liked it because it was tough to do well. The first one I did was with Team Tyrrell at Crystal Palace in 1967, and I drove in place of Jackie Stewart who had a broken arm. This was in the Matra MS5 and I had the quickest lap for pole position for the heat. I didn't make a very good start because I was not used to this kind of car, but I pushed hard and came up on the leader who was Bruce McLaren if I remember. For some reason I was told that I should not pass McLaren in the heat because I should learn from him, even though I was faster than him in practice…but I did learn a lot from that race. It was a pity because the fuel injection trumpet fell off in the final, and I think I should have won this race. I was 2nd in the heat and had fastest lap. When you think of the people who were racing then: Johnny Servoz-Gavin, Pedro Rodriguez, Jochen Rindt, John Surtees, Jean-Pierre Beltoise, Bruce McLaren, Jacky Ickx…it was a great time. Bruce McLaren came to me after the race and said that Denny Hulme might be leaving Brabham and if that happened, I would have a chance to go to Brabham and drive in Formula 1, but he didn't leave Brabham, and I never got into F1.
It is difficult for me to say what was the best race I ever did because I enjoyed all the races. I was always happy to be racing so it was always fun for me. But when I think back, there was a car that I really liked, and that was the Triumph Dolomite I drove with Rene Metge at the Spa 24- Hours. I started 7th in that race and I did not win, but we finished 2nd, and I think we didn't win because one car made a little problem for us over-taking. But we drove that car flat out the whole race in all the corners. It was a car that was so quick when you kept it sliding all the time, and it was the only car that I ever drove which behaved like that!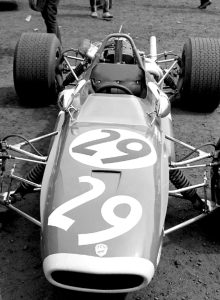 There was also one of the many exciting F3 races at Monaco. In 1967, I was in the Matra Team with Henri Pescarolo, in the MS6. I was on the pole for the first heat which I won from Kurt Ahrens and then Henri won the second heat. The final grid was made up according to the times in the heats, and I was way down on the 6th row even though I had won my heat. I remember that I drove so hard that I got up to Henri, but I just could not get past him and he won by 0.6 of a second after 24 laps. In 1968, I was driving the Tecno in F3 and I had done very many F3 races during those years. At Monaco in 1968, I won the first heat again. Roy Pike was on the pole but he crashed in the first lap and then I had a race with Patrick Depailler and Ronnie Peterson, and it was good to beat them. Then in the second heat Mike Beckwith won, but I started the final on pole because I had learned from the last year to be quick in my heat. This was a race between me and Depailler, who dam- aged his car, and Ronnie Peterson and Peter Gethin. Gethin was about 20 seconds behind me at the end so it was a very good win for me. Peterson was 3rd and Cevert 4th. Gethin was in a Brabham but we were all in Tecnos.
People ask me now if I am interested in doing historic racing. Yes, I am interested, but I really would still like to do modern racing, to do Le Mans again. My friend Derek Bell seems to keep racing all the time and I am not much older than him! I would still like to do more serious races.