More than 380 Lamborghinis arrived at Silverstone Circuit for 'Lamborghini Day', the UK's official celebration of the Italian super sports car manufacturer Automobili Lamborghini's 60th anniversary year. Alongside the official UK presentation of the new Lamborghini Revuelto, the first hybrid Lamborghini, guests took to Silverstone Circuit for a unique parade lap: the never-before-seen spectacle of 382 Lamborghinis together on the F1 circuit created an historic new record for Lamborghini, for the most cars on track at one time.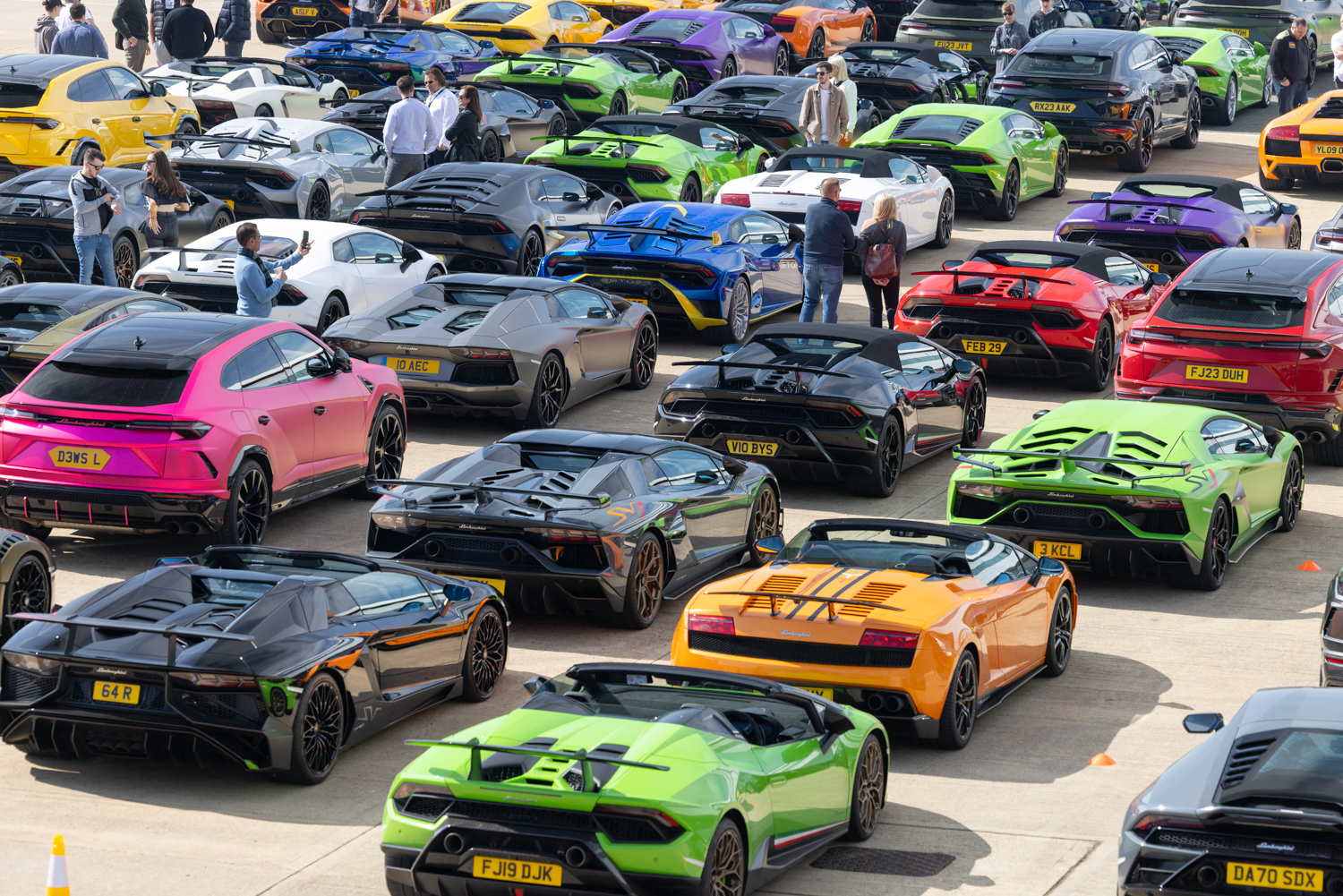 The Lamborghinis departed the UK's 11 dealerships in Bull Run convoys, to arrive at Silverstone Circuit, Northamptonshire, where they were greeted by Lamborghini's board directors. Chairman and CEO Stephan Winkelmann, together with Chief Technical Officer Rouven Mohr; Head of Design Mitja Borkert; and Chief Sales and Marketing Officer Federico Foschini presented the new Lamborghini Revuelto to guests: the first super sports V12 hybrid car. Delivering 1015 CV from a naturally-aspirated V12 engine combined with three electric motors, it is the first High Performance Electrified Vehicle (HPEV).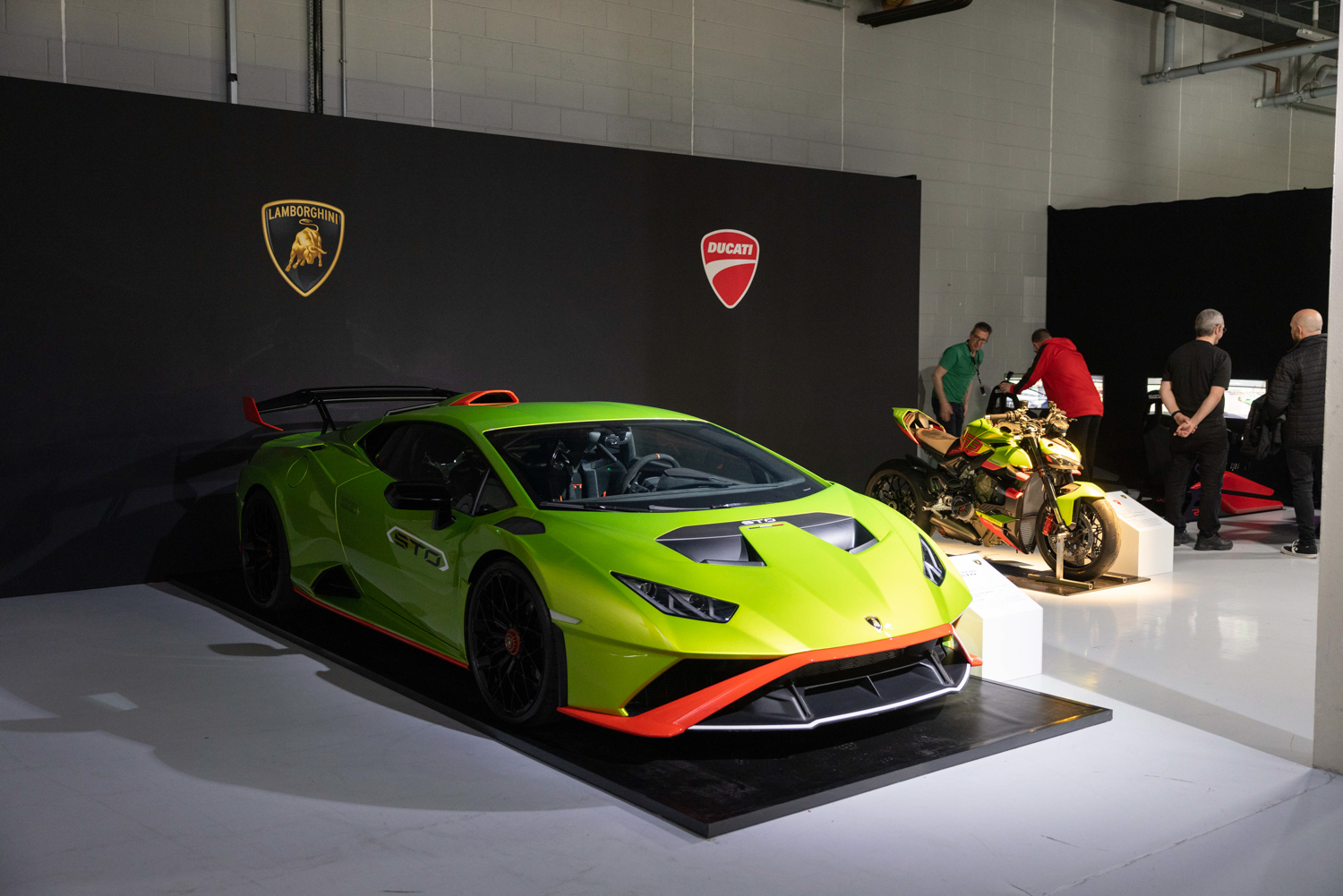 "The UK continues as one of our top markets worldwide with a loyal and growing Lamborghini client and fan base," said Stephan Winkelmann. "Our celebrations for our 60th anniversary event at Silverstone, the UK's most iconic race circuit, are a fitting tribute to both our brand, our owners and the millions of people around the world who are passionately interested in Lamborghini and follow us through events and social media. It is also the perfect occasion for the new Lamborghini Revuelto to make its official UK debut: the first High Performance Electrified Vehicle (HPEV) that, with its combination of a V12 aspirated engine and three electric motors, not only marks Lamborghini's first electrified vehicle but also continues our super sports car DNA in terms of Lamborghini design, technology, performance and dynamic emotions."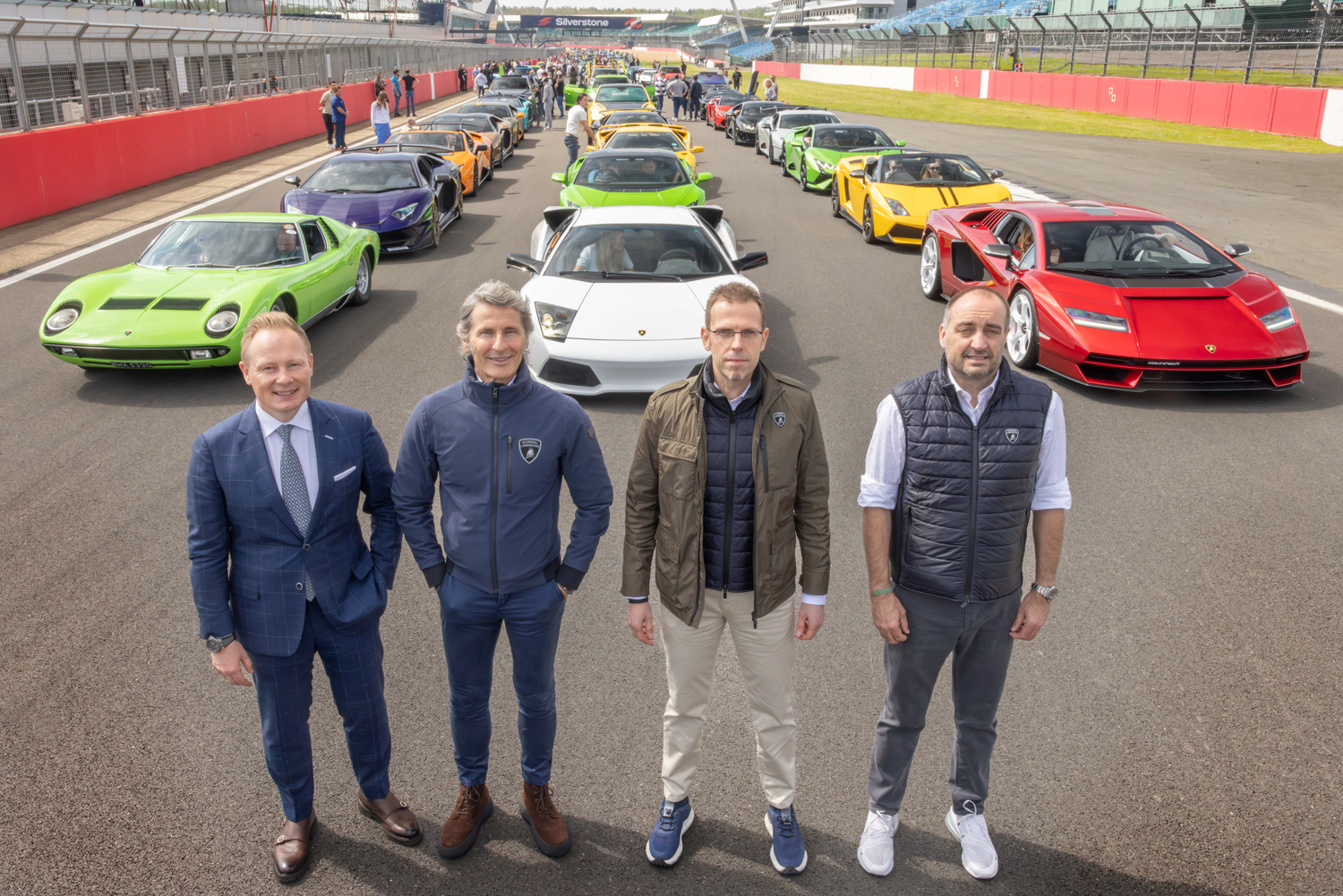 After signing a special artwork created in celebration of the car manufacturer's 60th anniversary, Stephan Winkelmann and directors joined owners lined up to drive Silverstone's iconic Grand Prix circuit. The 382 cars led by Lamborghini's pro drivers from its Squadra Corse motorsport team lapped the circuit, creating a spectacle of color and creating Lamborghini history for the most cars together on a track.
Returning to Silverstone's iconic Wing building, guests spent the rest of the day exploring various facets of the Italian super sports car manufacturer. Lamborghini's Centro Stile design team headed by Mitja Borkert provided live demonstrations of the design process, and a pop-up Ad Personam lounge allowed clients to explore the vast options for personalising a new Lamborghini with virtually limitless possibilities in terms of colour and trim.
A display of classic Lamborghini cars including the 400 GT, Miura, Espada, Countach, Diablo and LM 002 was curated by Lamborghini Polo Storico: the specialist department managing the restoration, certification, archives and spare parts for historic models, with a team on hand to answer owners' queries. A display on sustainability led customers through the diverse initiatives by Lamborghini that uphold and build on the company's carbon neutrality certification achieved in 2015.
Photo Gallery