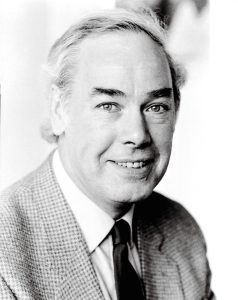 The racing world lost one of its true pioneers on December 19, 2005, when Keith Duckworth passed away. He was 72 years old. Along with his lifelong colleague and friend, Mike Costin, Duckworth established Cosworth Engineering in 1958, and guided it to worldwide fame in the field of high-performance engines and automotive engineering. It was Duckworth who personally designed the legendary Cosworth DFV V-8 Formula One engine which, with 155 GP victories, is the most successful engine ever to be used in the sport.
David Keith Duckworth was born in Blackburn, Lancashire, on August 10, 1933, into a family with roots in the cotton weaving industry. Having spent eight years at Giggleswick School, Duckworth then went on to study engineering at London's Imperial College where, as he always cheerfully admitted, "I just scraped through with a pass. No way was I going to get honors…"
After completing his studies in 1957, he accepted a development post at Lotus to work on their new gearbox, where he met Mike Costin, and forged a lifelong friendship with the man who was to become his partner. After only one year, and determined to work for himself, Duckworth left Lotus. Along with Costin, they then set up Cosworth Engineering, which originally started up with just £100. Working alone at first (Costin's contract at Lotus could not be broken until 1962), and using borrowed premises in Kensington, he set out on a career defined by his now-famous belief that, "It must be possible to make an interesting living, messing about with racing cars and engines…"
After moving to the Railway Tavern, Friern Barnet, UK, in 1959, and taking on his first staff members, Duckworth developed Cosworth's first Ford-based Formula Junior engine, which soon set new high standards, and won hundreds of races. After that, Cosworth's expansion was swift, which necessitated a move to Edmonton in 1962, and finally to setting up a factory on a green-field site at St. James Mill Road, in Northampton, in 1964.
By this time, Mike Costin had joined him to become the chief development engineer, which allowed Keith to concentrate on the design of a series of racecar engines, including the 1-liter SCA F2 power unit. Then, in 1965, came the famous-link-up with Ford, which resulted in the birth of two seminal power units—the 4-cylinder, FVA F2 engine, and the 3-liter DFV V-8 F1 engine. Amazingly, the DFV won on its debut in the 1967 Dutch Grand Prix, the first of what would become 155 victories for the engine and its various derivatives. Of perhaps equal or more importance is the fact that, as a commercially available engine for sale, the DFV would enable the creation of numerous start-up teams such as McLaren, Williams and March, and thus played a pivotal role in the birth of the British motorsport industry. Though Duckworth and Costin sold the business in 1980, Duckworth still remained actively involved and interested in the business, right up to his recent death.