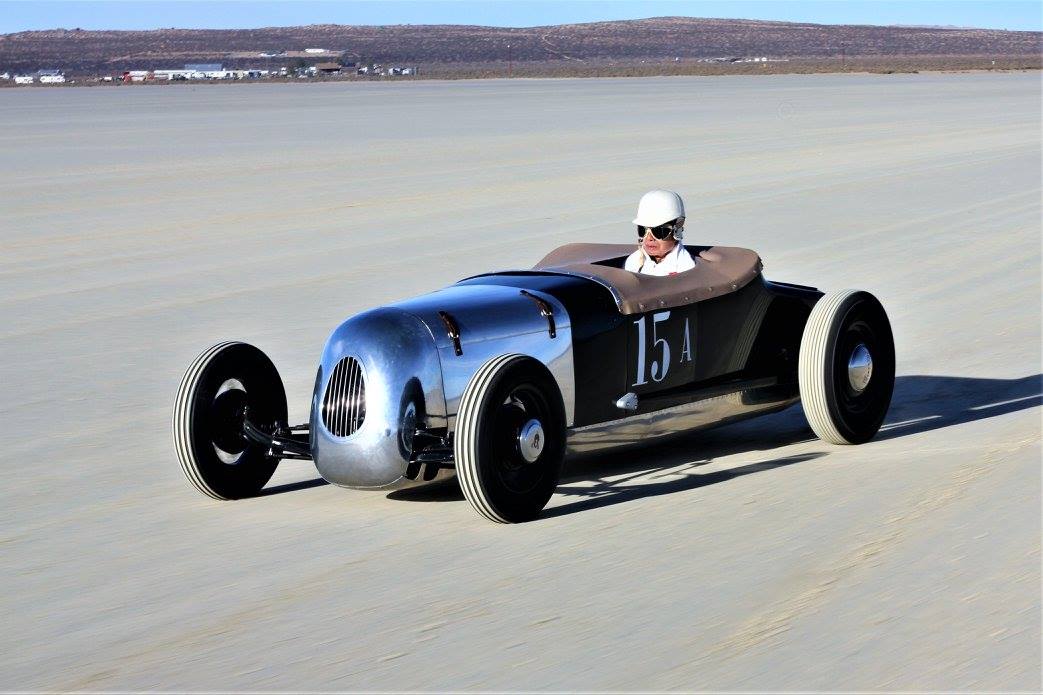 Racing swiftly in the swirling dust from the clay pans of the Dry Lakes of Southern California in the SCTA racing season of 1948… flashed the sleek silver aluminum and black Land Speed Racer that was the innovative Spurgin-Giovanine Roadster. The slippery racer was the legendary "Albata" Club Dry Lakes racer that established one of the most incredible feats in Dry Lakes Land Speed racing history…by breaking the existing record in each of the 6 scheduled Dry Lakes racing meets of 1948. "It was the little Chevy 4 motor that thought it could… and it did"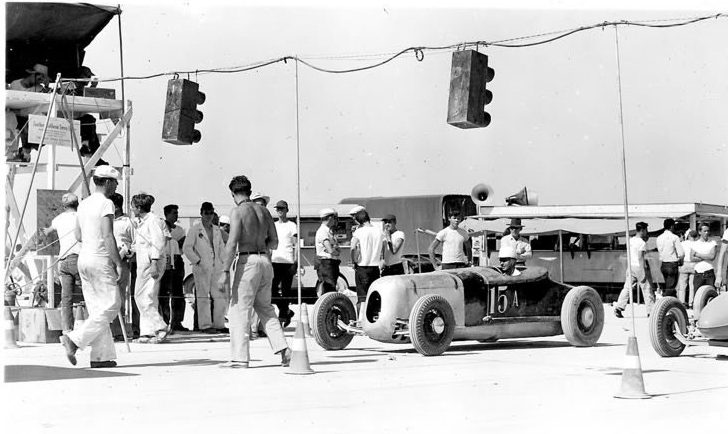 The legendary Spurgin-Giovanine Roadster was discovered after over 40 + years and was found in a backyard in Apple Valley, California. The very precise and careful restoration of the Spurgin-Giovanine Roadster was possible with an incredible amount of historical material provided by the families of Spurgin and Giovanine along with some of the original parts for the car from the 1948 racing season… as well as with the help of the ultimate Land Speed historians in Jim Miller and Richard Parks. The Spurgin-Giovanine Roadster was invited to this past year's prestigious Pebble Beach Concours D'Elegance in the category of Historic Land Speed Racers. The last and final phase was to carefully bring the car back to good working condition and that was recently completed by the world recognized Jimmy Shine of So Cal Speed Shop. "Hot Rod" magazine learned of the car's recent completion and return to proper "running order" so a photo shoot date of Monday November 20th was scheduled for very dark and early at the El Mirage Dry Lakes….
We finally realized the need for the bonfires used by the historic Dry Lakes fans and racers of the glorious past as it was freezing cold!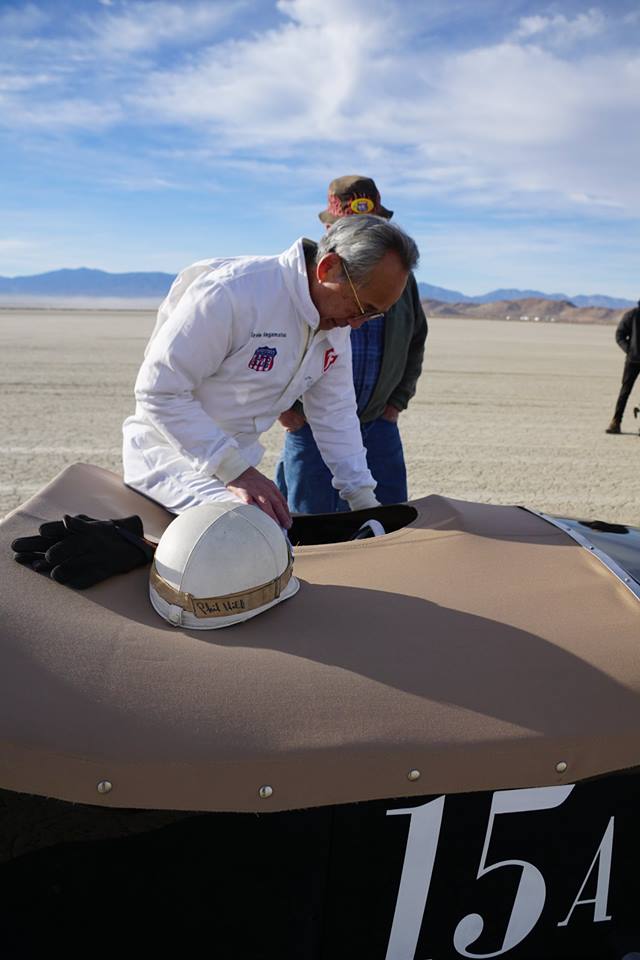 I had to wiggle to get my feet around the various connectors and pedals, the throttle was a hanging small metal piece… It truly was an emotional return of the Spurgin-Giovanine Roadster to be back once again for a Dry Lakes run and the first time back since the 1948–'49 record breaking championship season. We were fortunate to have a great film crew present to cover the "Run" on the Dry Lakes and interviews were done with Curt Giovanine, as well as Ernie and Jimmy Shine. As Curt, the son of Bob Giovanine (one of the builders) said, "It was a goose bump moment watching the Spurgin-Giovanine Roadster once again crossing across the Dry Lakes."
It was a picture perfect morning and the moment was magical and mystical.