On January 15, 2021, Jerry Wiegert passed away. If you struggle to recall that name or its significance in the world of supercars, it's no surprise. But his car, the Vector W8 was not only an important part of the rise of supercars and eventually hypercars, the Vector is very likely to go down in history as the only independently designed, constructed and produced American supercar of the 20th century. Long before Tesla and decades before the SSC Tautara, the Vector did it all, admittedly on a slow burn, all while founder and designer Jerry Wiegert chipped away at the impossible odds, patiently building his lifelong dream.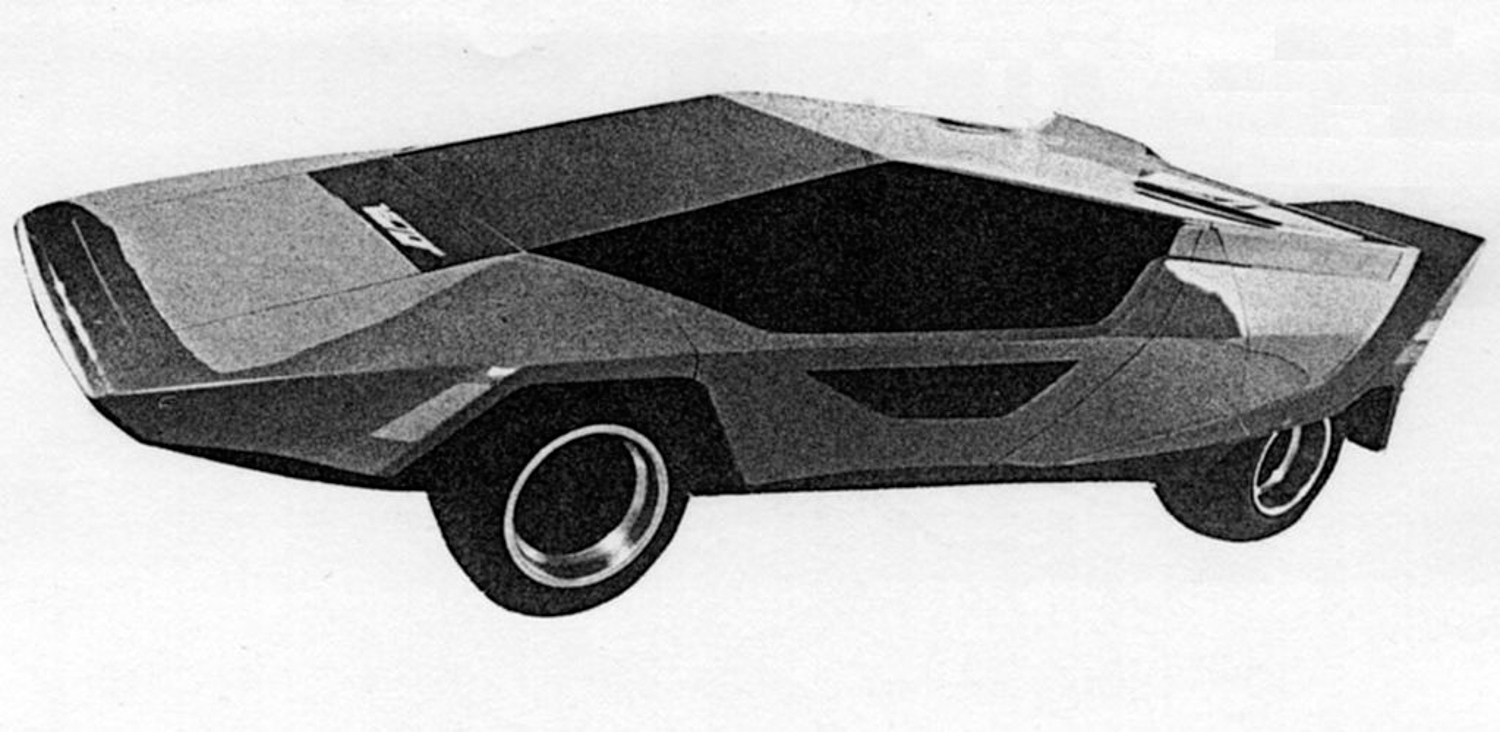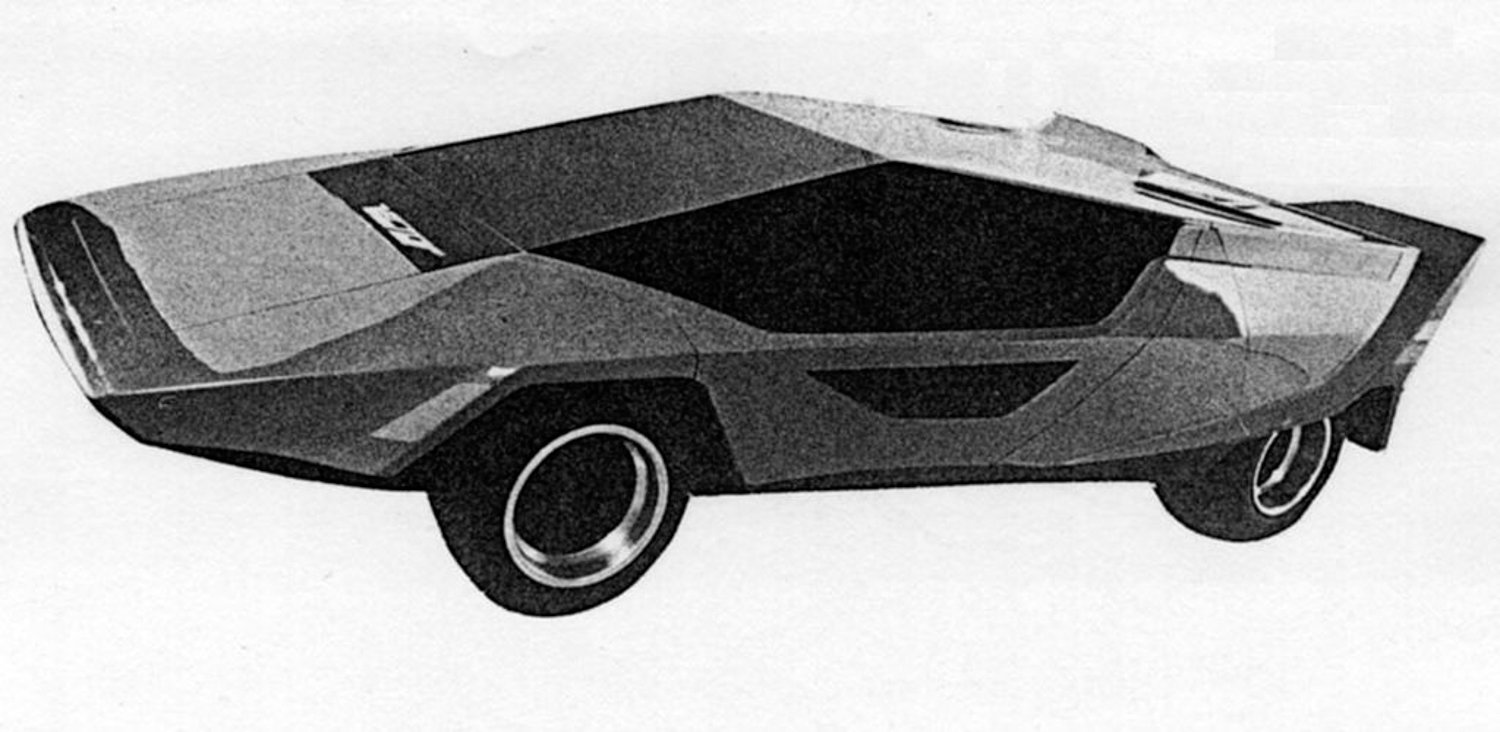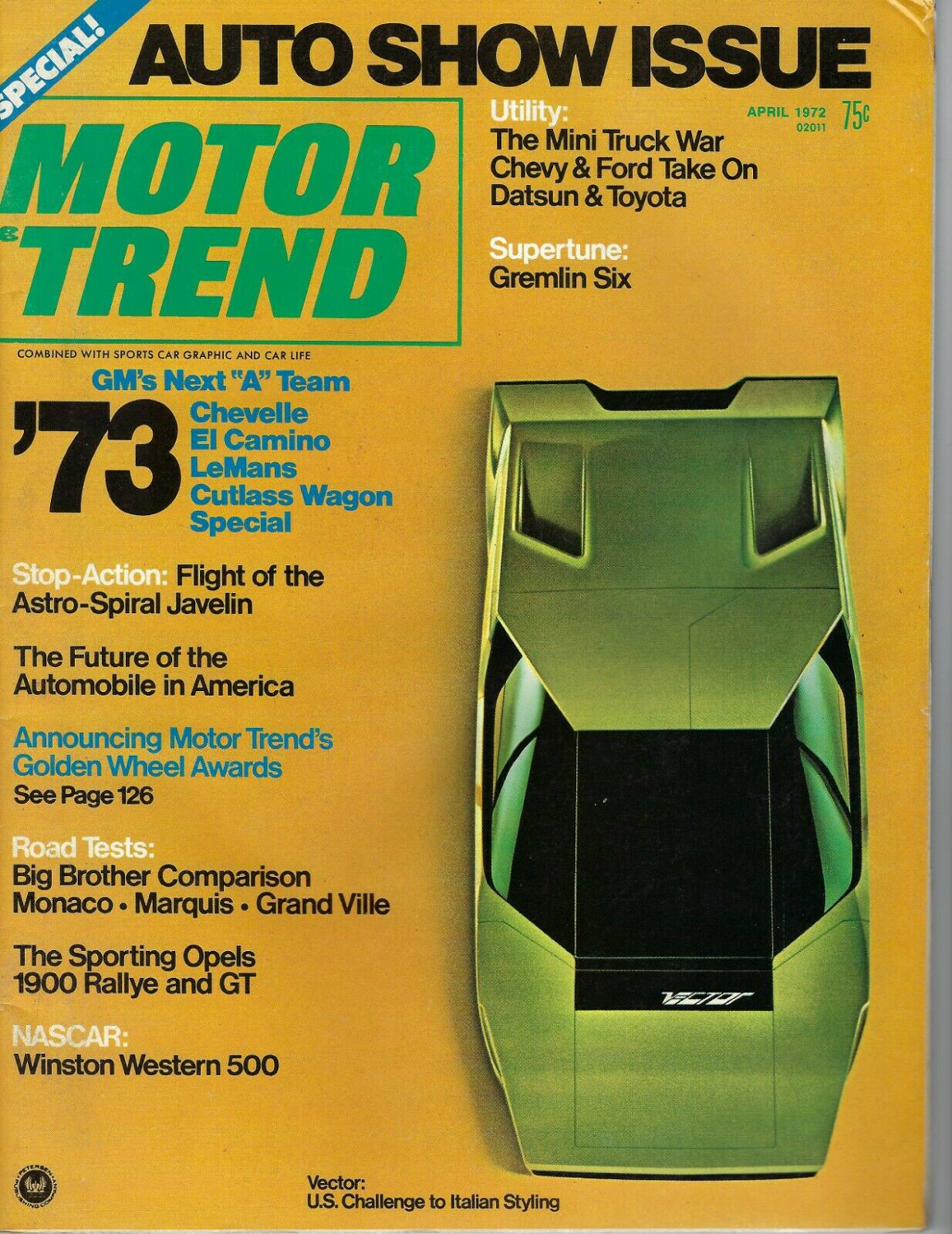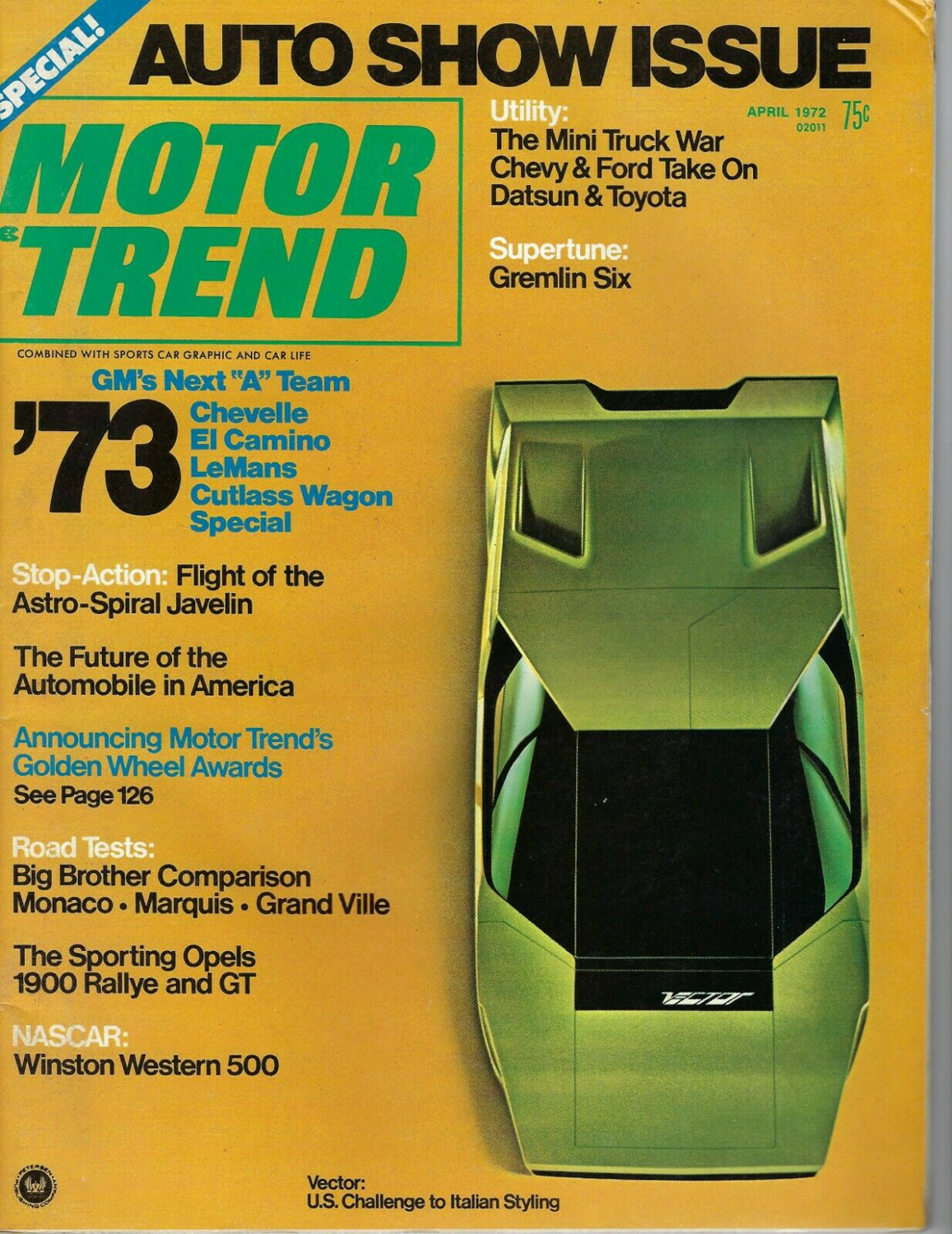 To understand the context of the Vector in both design and automobile manufacturing perspective, we need to journey back in time to one of the darkest periods of American automobile manufacturing, 1974–1984. During this decade, regulations were choking horsepower from our cars, giant bumpers were violating designs, and platform engineering allowed for such marvels of branding like the Cadillac Cimarron. If this wasn't enough, you could find equal oddity in the Neoclassical revival of grand '30s cars by purchasing a white polyester suit, an ascot, and of course, a Clenet. So, it must have been all the more astonishing to the public when the April 1972 issue of Motor Trend featured Wiegert's first prototype Vector on their cover, challenging dominant Italian design houses with this new all-American sports car.
Wiegert, having only recently graduated from college, was intent on building his own car. By 1976, when he unveiled the mockup of the newly revised design, the W8, I was just a wide-eyed 14-year-old attending the Los Angeles Auto Expo when I met Wiegert for the first time. Even at that age, I could tell that he was an exceptionally talented designer and a determined iconoclast who knew what he wanted. Though rigid and sometimes hard to connect with, Wiegert had all the makings of a determined creative, a touch of ego, a hint of arrogance, and of course, haunted by perfection.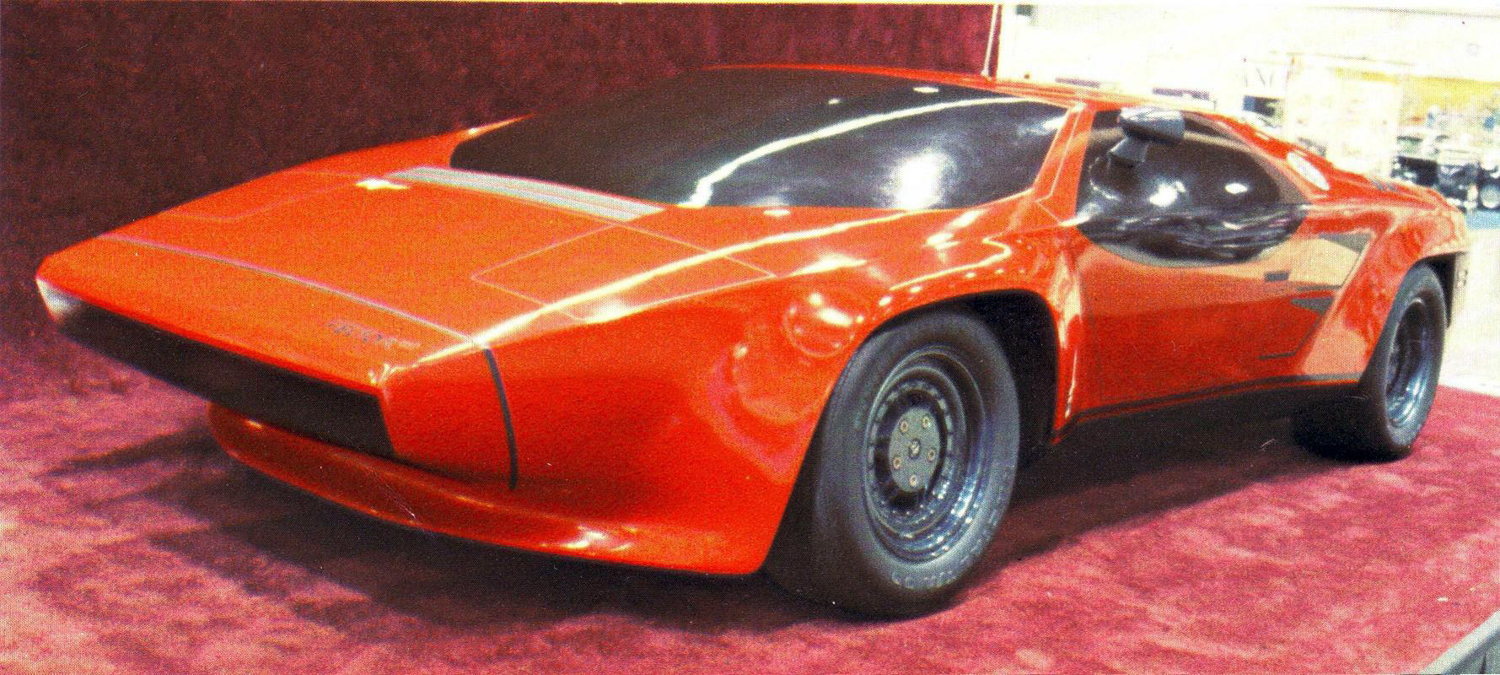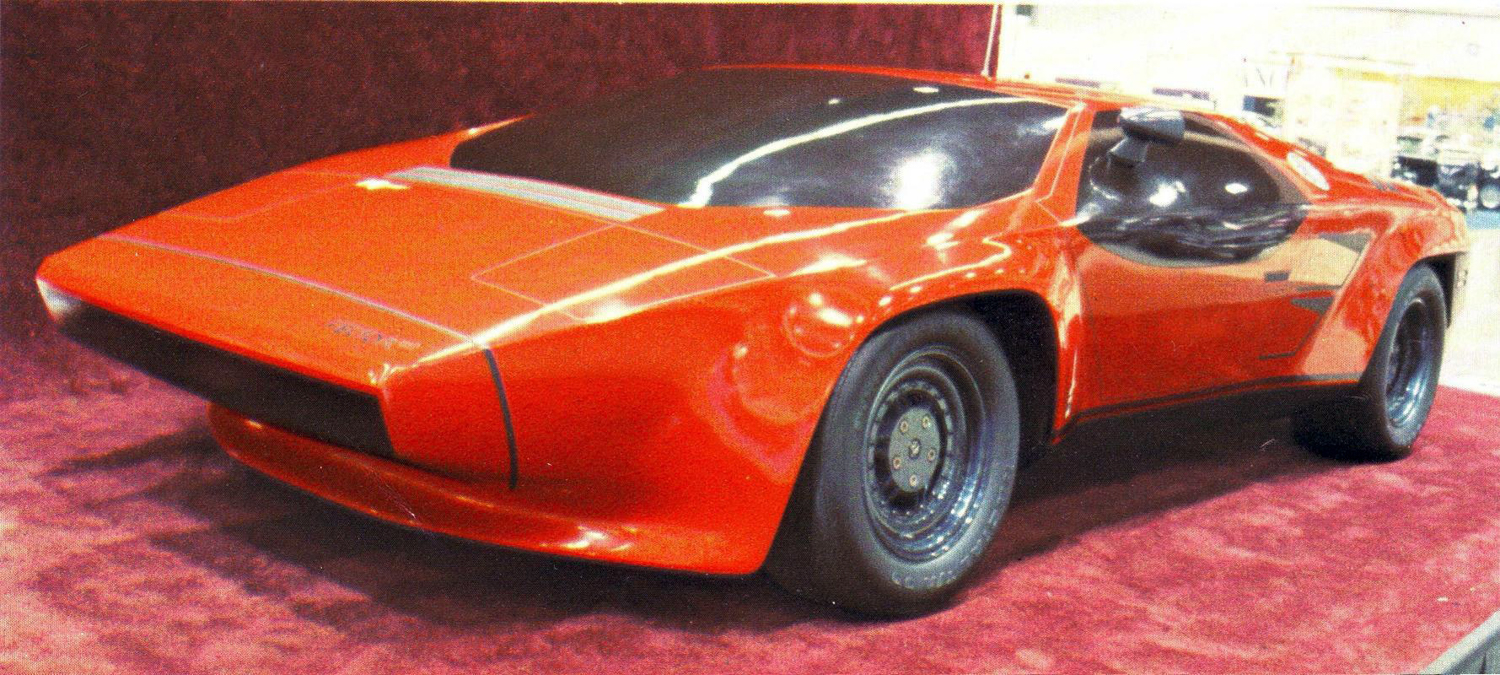 Sensing my interest in the project, he handed me a brochure featuring the amazing statistics for the car. Within a week I had contacted him and convinced by father to take me to his shop in Venice, CA not far from our home. Upon arrival we toured the shop and marveled at the team constructing what would be the first and, for a long while, only prototype, eventually completed in 1979.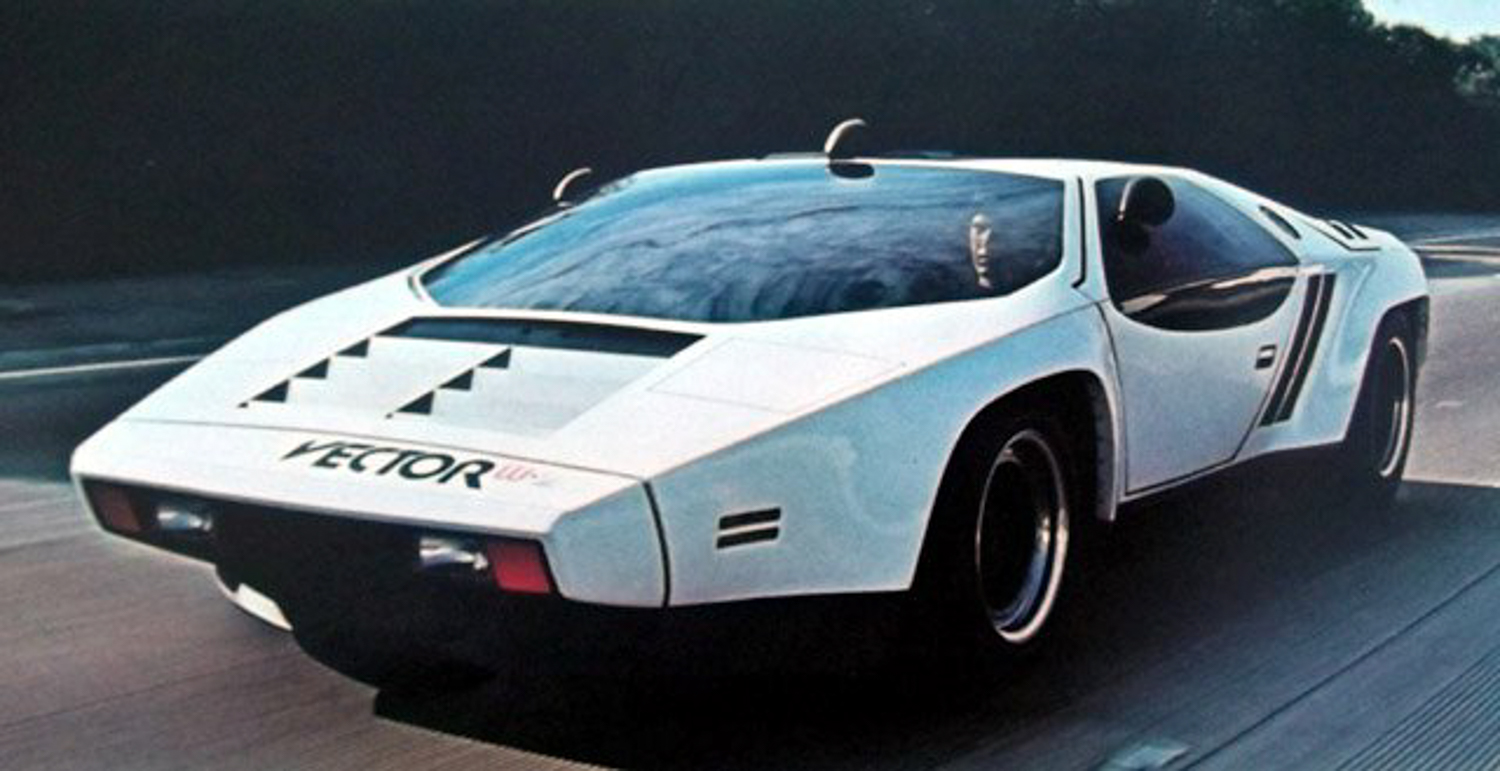 Encouraging my interest in car design, we sat down at two facing drafting tables and he handed me a sheet of paper, "Let's draw some cars." I drew some clumsy side views and became frustrated. "Can I have another sheet of paper?" I asked sheepishly. "Of course." He said, sensing my frustration. "Take your time. Paper's cheap…it's the ideas that are expensive." A phrase I would frequently repeat to my own design students decades later.
Over the years, Wiegert struggled to market and promote the Vector as technology improved and interests for a $100,000 supercar appeared to be more about dreams than realities. Vector Cars recognized this and leveraged that escapist ideal of a space-aged future selling thousands of t-shirts and posters, while giving out hundreds of brochures to legions of sports car dreamers. By the early 1980s, the prototype was seen in white, red, and eventually black, prowling the streets of LA often dramatically photographed with stick figured, big haired fashion models in tall boots and slick body suits eerily invoking Duran Duran videos that were soon to become the mainstay of then-upstart MTV.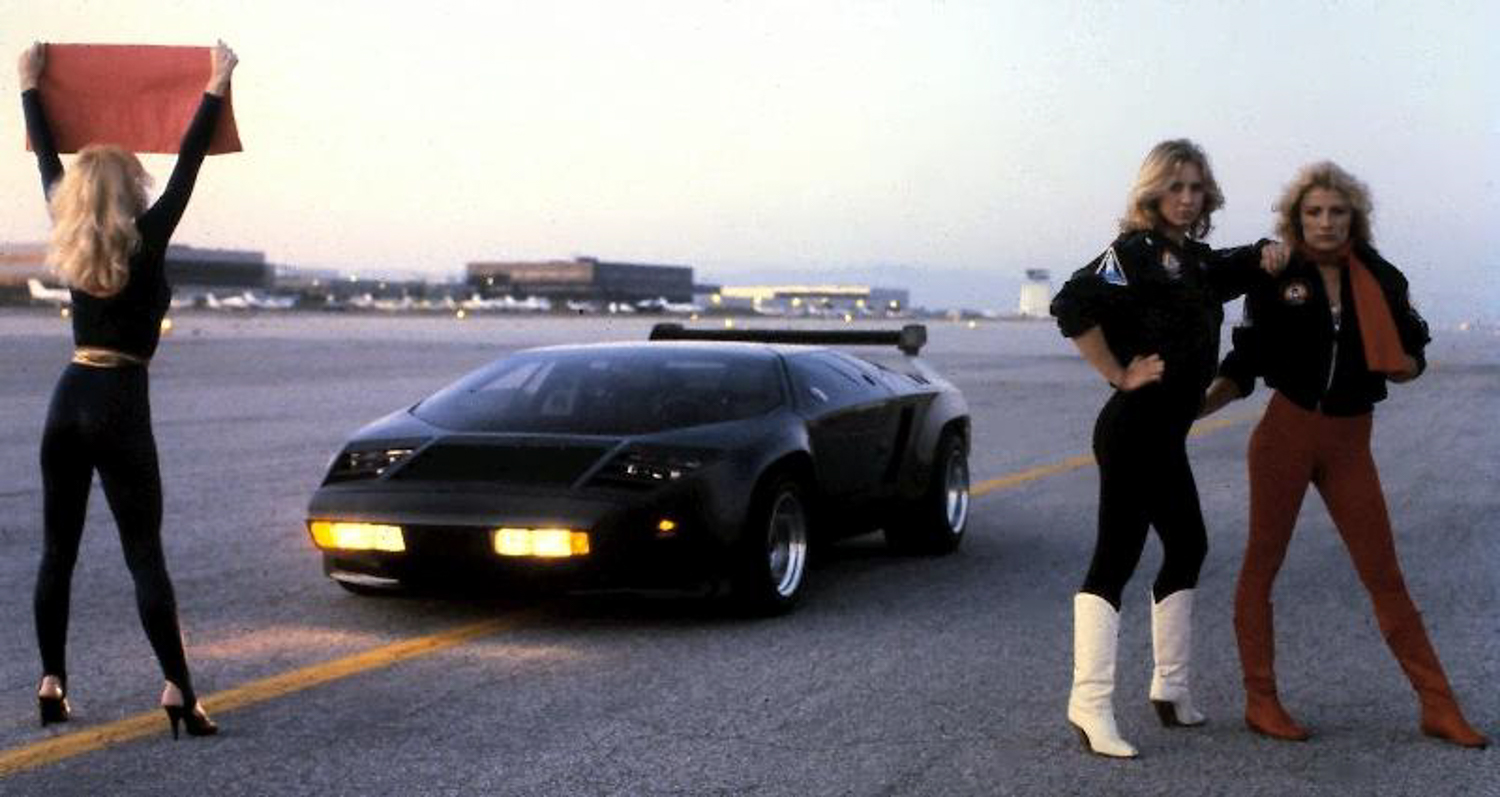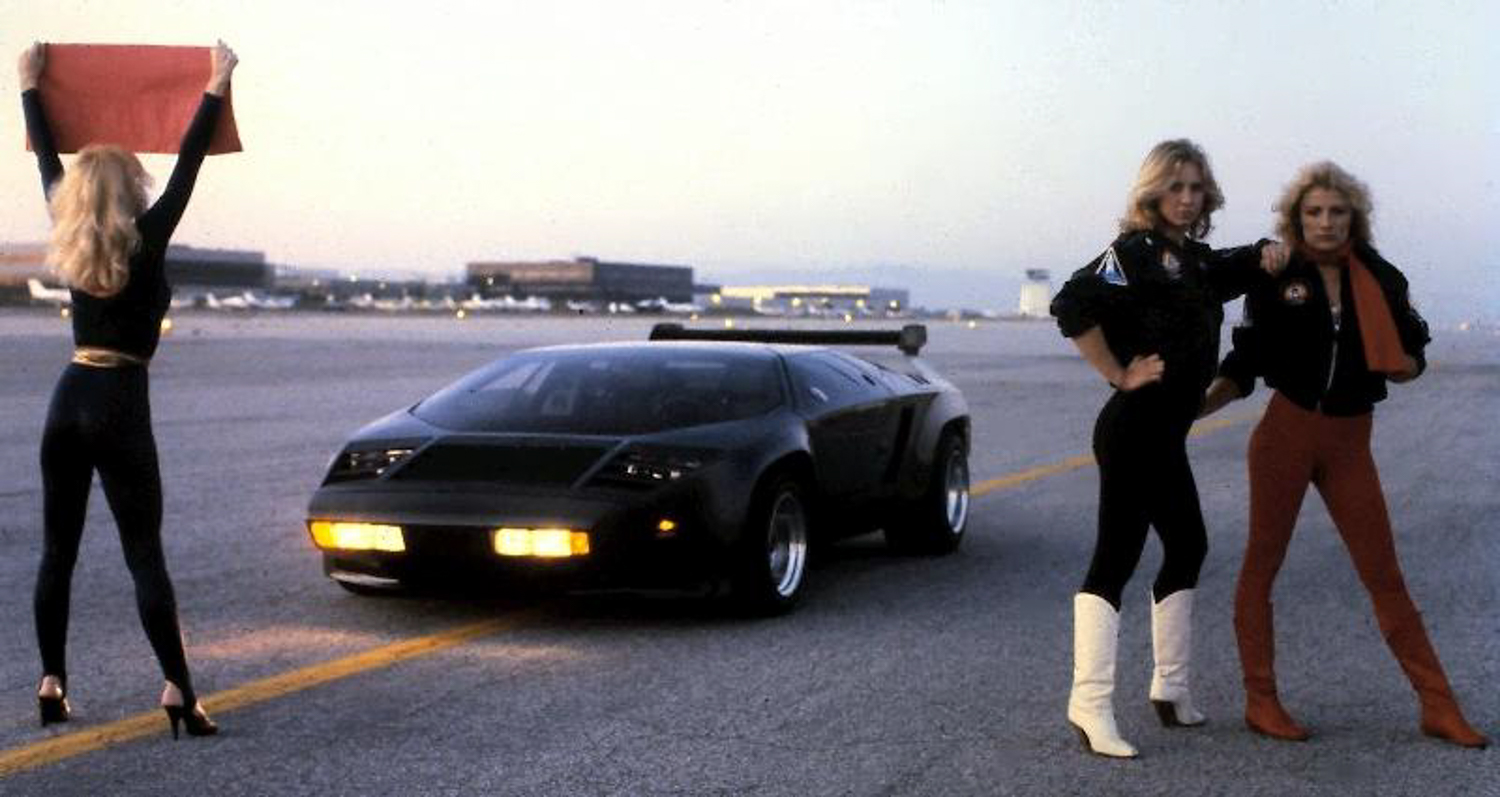 Struggling to earn both automotive credibility and still be a leader in the industry, the Vector embraced fighter jet technology, digital screen interior, and 600-hp twin-turbocharged mid-engine power. By the early '90s, as the automobile industry began to emerge from the doldrums, and cars like the Mazda Miata, Dodge Viper, and the McLaren F1 were beginning to take center stage, the Vector W8 design was already more than a decade old. Against all odds, production commenced and while more challenges ensued, the company was able to sell 17 examples then priced at an eye-watering $500,000. Wiegert's troubles continued, but through it all, he remained steadfast about producing and delivering on his dream of an American Supercar. In 2007, after changes in ownership, another version of the Vector was shown at the LA Auto Show, but by then the writing was on the wall, Jerry Wiegert's dream had come to an end.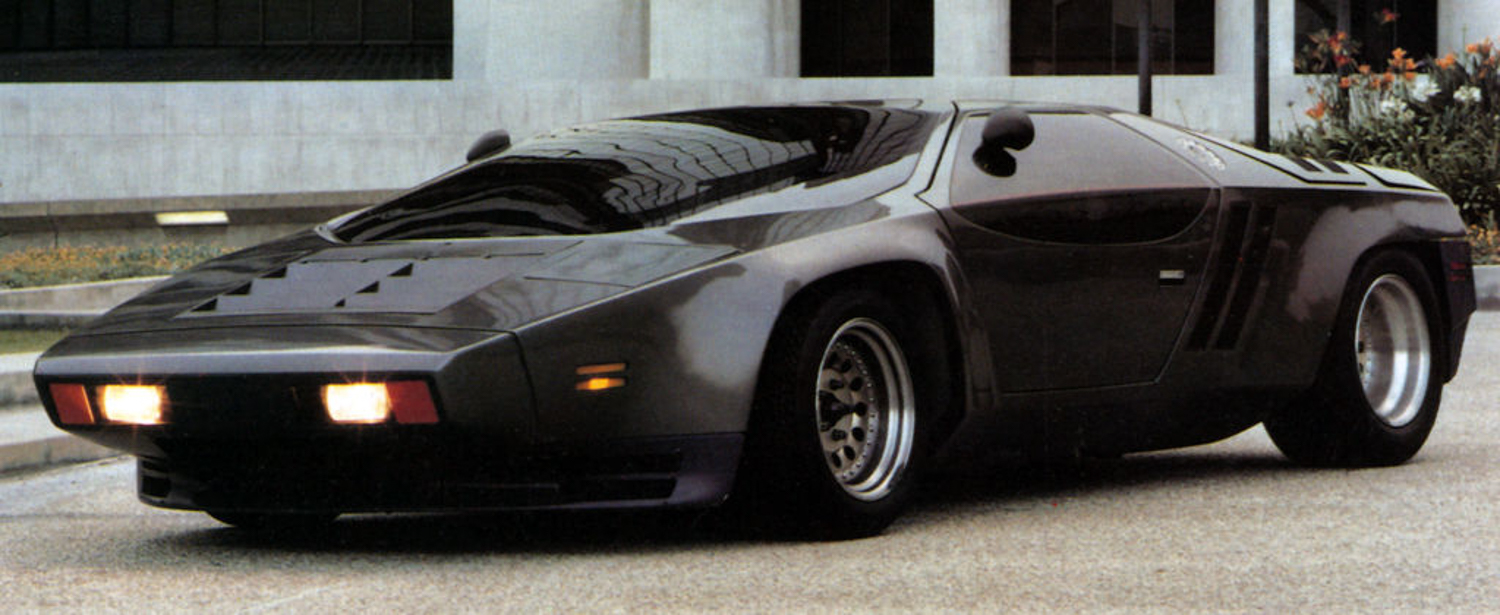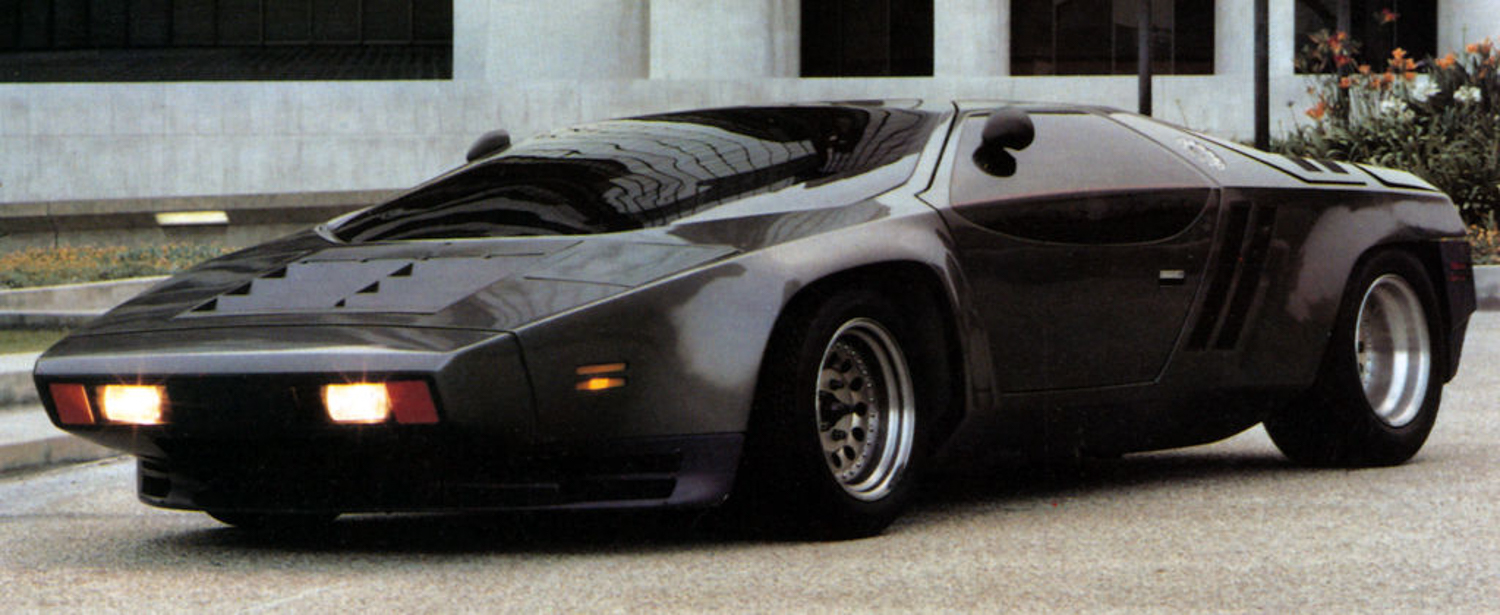 Looking back at the design of the first series Vector, it's easy to see how enthusiasts and motorsports press would be excited about this young upstart. The Vector W8 had a composed, piercing brutality about it that was precise but not visually clumsy. A remarkably mature and refined design for someone with minimal design experience, the lines were clearly derived from the dominant "folded paper" architecture of the early 1970s, but the sloping windscreen and sharp nose delivered a unified wedge shape that was not limited to crisp architecture. The soft curves that defined the wheel openings were unique to this car and expertly surfaced as part of the otherwise linear design. The Vector also had a very strong graphic quality, especially in the early white and black mockup that was the first version shown. Only much later, when the black car was revealed, did the design show itself as a beautifully executed and uniquely pure visual signature. Though many will claim the Alfa Romeo Carabo and eventually Countach as design inspirations to the Vector, the Gandini/Bertone designs are absolutely Italian in their finish and tailoring, while the Vector delivered a bold Mike Tyson-like power bulging stance contained in its tightly fit suit.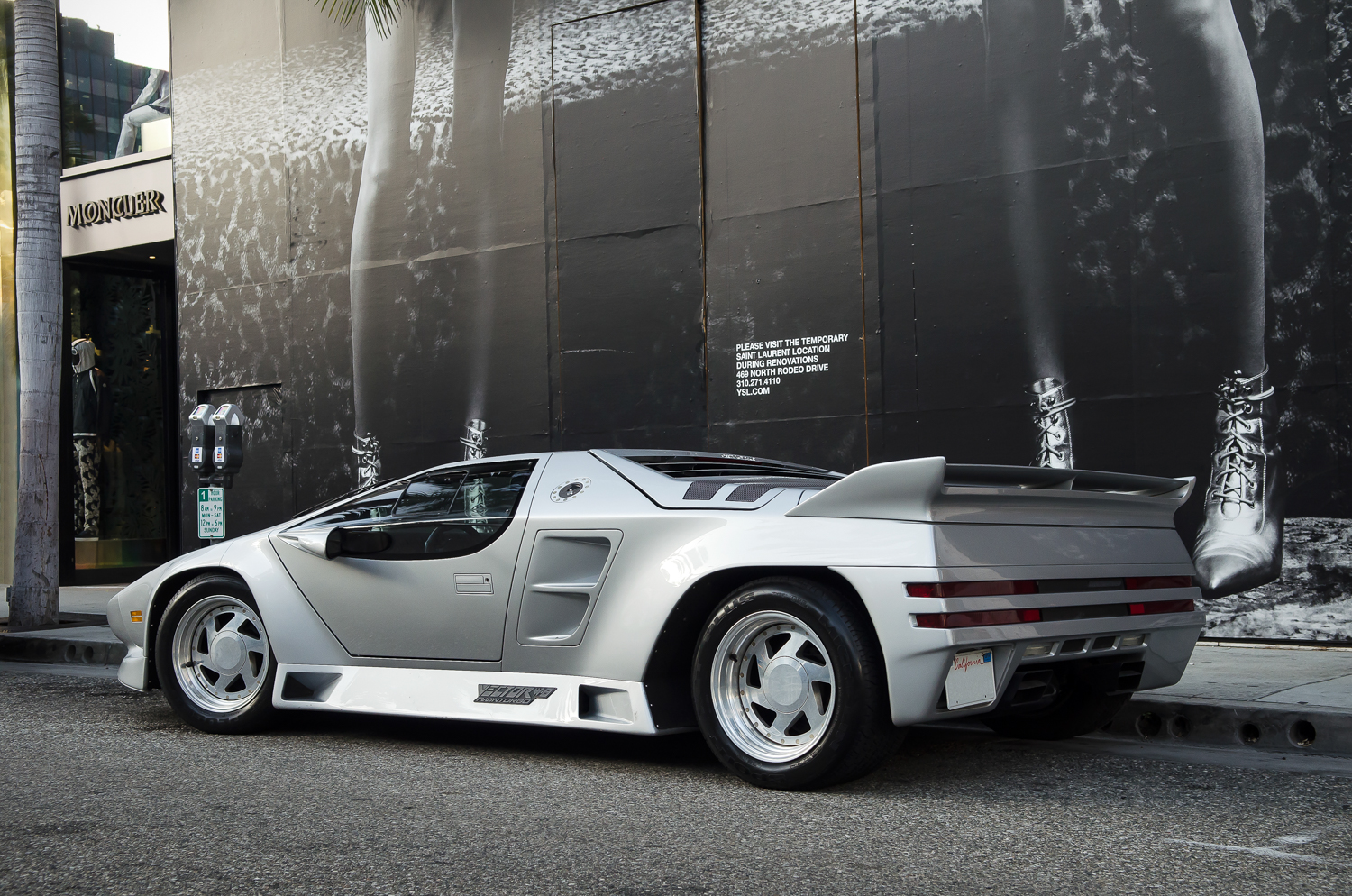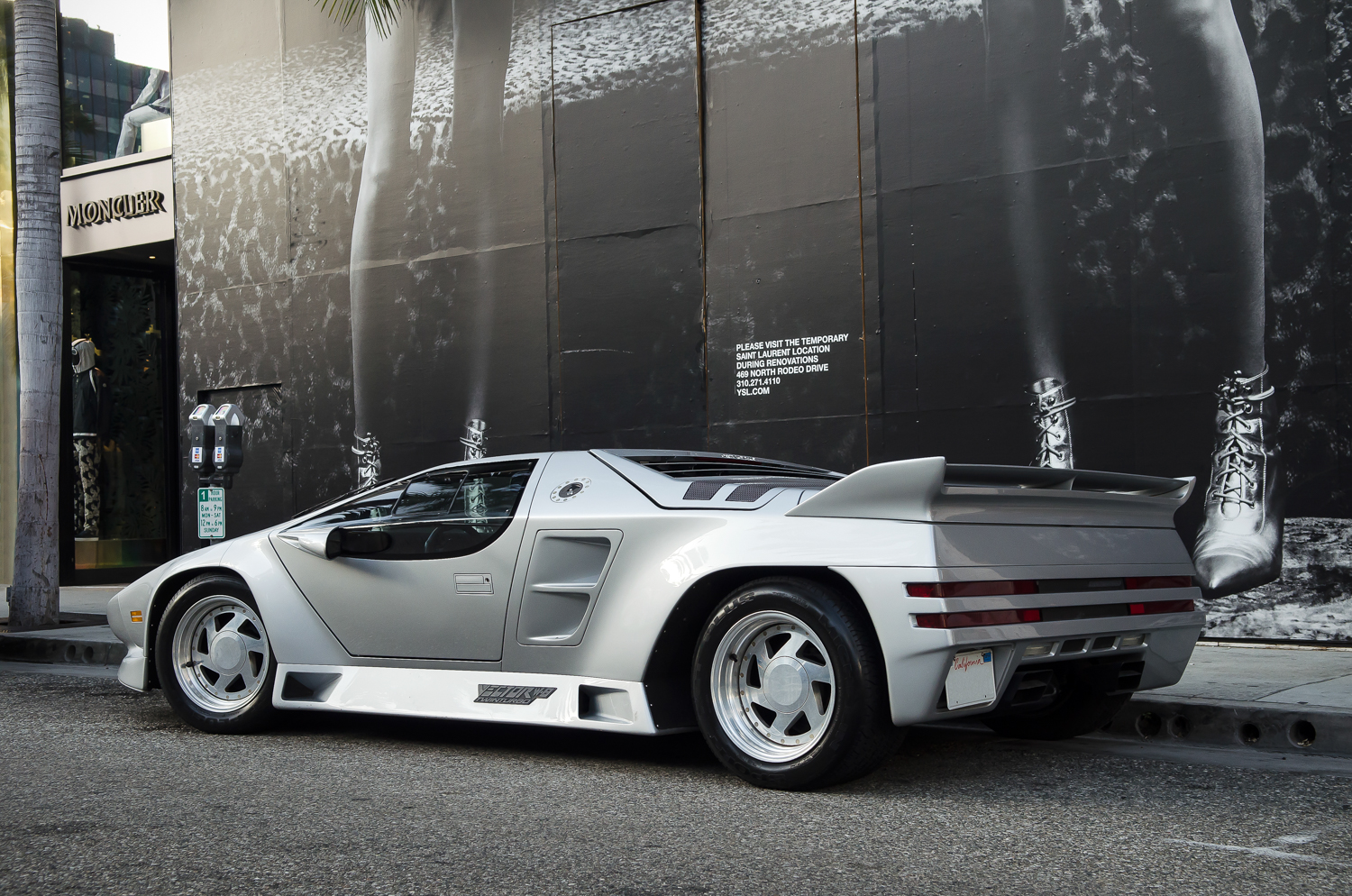 In addition to the body lines, another key feature of the Vector was the innovative production glass. The enormous windshield, dramatic tumble home of the side glass, downward angled side glass (below the belt line), and the dramatically sloped rear window all added to the drama of this powerful supercar. Further iterations, including the Vector Avtech WX-3, became something of a Diabloesque version of the original Countach, losing a bit of its unique signature as lines became softened by the emergent trends of the '90s. While both the eventual production W8, WX-3 and other variants of the Vector each took their own unique stab at the spotlight seeking the American Supercar prize, the original version still remains the most audacious, particularly for its time.
Seeing a Vector, in person today, it's easy to find fault in many of the features, details and somewhat clumsy mechanical compromises. But it's important to remember that this was a car designed without the aid of a computer, built by hand, and summoned to production on a shoestring budget. Though the staff and vendor base were among the best in the country, Vector Cars lacked the enormous budgets needed for refinement and testing.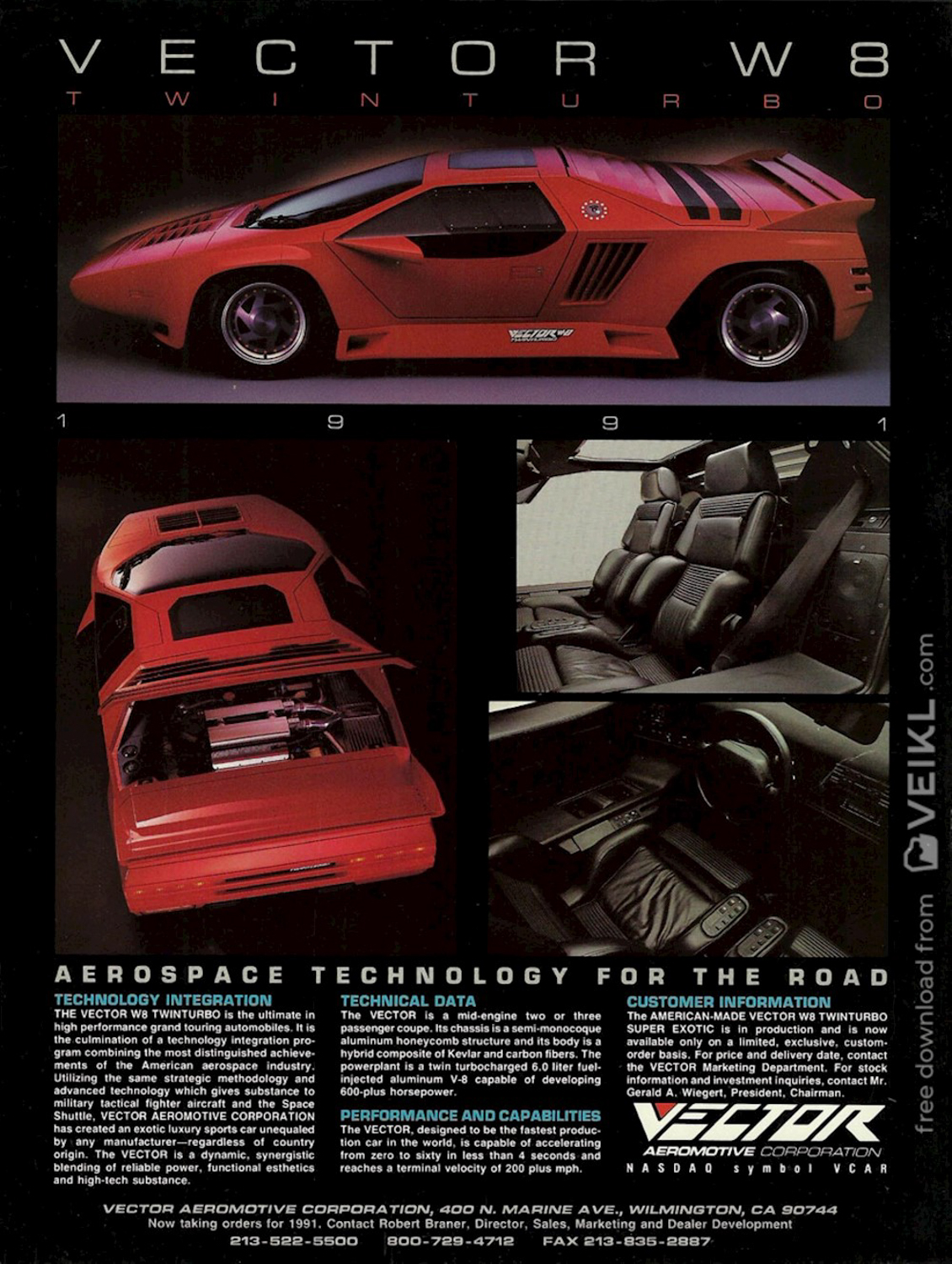 Automotive journalists frequently skewered Wiegert for his marketing and bravado, but to say he only "tried" is beneath his skills and undermines the intensity of his creative legacy. Not only did Jerry Wiegert build a car, he built an extraordinary one at a time when boredom reigned supreme in the auto industry and Americans wallowed in underpowered, emissions choked malaise. Wiegert was also an inspiration to countless young designers, myself included, as he optimistically encouraged me to build my own car even while he struggled with investor politics, the ridicule of the press, and money management limiting his demands for perfection.
How many 1990s garages were riddled with the unfinished carcasses of kit cars, half built modified cars, or poorly restored cars languishing while lazy dreamers consoled themselves with Seinfeld episodes and the procrastinators anthem "I'll get to it tomorrow"? Jerry Wiegert never waited for tomorrow. He did every bit of it while he could, accomplishing the impossible with pride and formidable dedication. The Vector might not have been the car of everyone's dream, but it was Jerry's dream and that alone is worthy of our respect and admiration despite the myriad of challenges he had to endure to bring it to reality.
[button link="https://sportscardigest.com//product-category/subscriptions/" color="red"]Want access to over 9,000 more articles like this one? Click here and subscribe for as low as $3/month.[/button]