Quite a few younger folk seek me out and want to hear about how wonderful sports car racing was during the fifties. Without exception, they view those days as halcyon and lament that they weren't there too. Those of us who were there then often look back with nostalgia, but we also sometimes remember that all was not a bed of roses.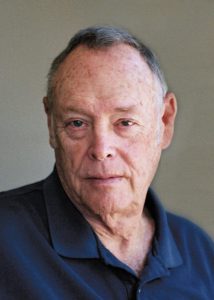 Racing during the fifties was dangerous. A number of our friends didn't make it to the sixties. It's commonly thought that 1955 was racing's most tragic year. Brock Yates has even written a book about it, titled Against Death and Time: One Fatal Season in Racing's Glory Years. One of the worst accidents happened at Le Mans when Pierre Levegh, in a Mercedes-Benz 300SLR, went into the crowd. Numbers vary depending on accounts, but close to 90 didn't survive.
Cars, drivers, and courses were more dangerous during Brock's "glory years." When I started racing in 1954, the only requirements were to use a seat belt and wear something that resembled a helmet. My belt and helmet were surplus WWII Army Air Corps. My uniform was jeans and a T-shirt. The SCCA didn't require roll bars until 1958. I think that was the year they also made us dunk our clothes in a bucket of "fire retardant chemicals." Courses were delineated with hay bales and snow fencing. Drivers' school consisted of telling us to follow the pace car for a few laps during practice and then have at it.
If you were going to look for a dangerous place to race, Pebble Beach would top the list. Narrow roads with blind corners were lined with large trees. We started the 1956 season there in April with the devastating loss of Ernie McAfee when he went into a tree at more than 100 mph. Keep in mind, Ernie was one of the best and most experienced road racers of the time.
For many of us, 1957 was NOT a really good year. At Pomona in January, both a driver and a spectator were injured. In June, at Paramount Ranch, a total of five were injured and racing had to be suspended for an hour because all the ambulances had gone to the hospital. The year 1957 also marked the first year that Laguna Seca replaced Pebble Beach. While there were no fatalities at the first running, both Steve Froines and Jerry Austin landed in the hospital. Riverside Raceway also opened on September 21–22. The first race on the new track was for small production cars. My friend, John Lawrence, was killed in his MG. He had told his wife, Cosette, he was going to win this one for her. His MG had an engine I had traded him for some work on my Jaguar. I had to help carry the box out of the church. That same weekend, Carroll Shelby sustained very serious injuries at the same corner where Lawrence was killed. I never really much liked Riverside after that.
December 7–8 at Paramount Ranch was a weekend that will live in infamy. I recently was forced to revisit that time as I wrote my new book, Paramount Ranch Remembered. The weekend started on a bad note. Saturday morning was devoted to practice. A group of 20 or so Corvettes, Jaguars, and 300SLs started off. After the first lap, my Jaguar and I were right behind Hugh Woods in his Corvette. The first turn, a fast right-hand sweeper, was bordered on the left by a guardrail. Somehow or another, Hugh went into its end, cutting his car in two and severing his leg. I didn't see it because I had already passed. According to Andy Porterfield, "Jerry Austin and I were running together. Hugh ran right into the end of the guardrail. The event was red flagged, so Jerry and I pulled over at the top of the hill where we could see the scene. It was a terrible sight—his leg was across the track."
That afternoon, we had the race for cars in our group. On the last lap of the event, George Sherrerd in his Jaguar went into that same guardrail at the same place and was killed. After the morning's practice, Sherrerd confided with starter Arnie Cane. George was concerned that he had somehow contributed to Hugh's accident. The corner workers reported to Arnie that George was not to blame. Nevertheless, Arnie remembers that George still seemed upset.
On Sunday, things seemed to be going okay until Rolf Roth flipped his Formula 3 car and landed upside down. Fortunately, he sustained only minor injuries.
When Cane dropped the flag on winner Dan Gurney in Frank Arciero's 4.9 Ferrari to end the weekend's last race, he remarked to those nearby, "Thank God we got through today." Just as he said this, however, there was a "May Day" call from Turn 2. On his last lap, Jim Firestone in his Frazer-Nash lost it, overcorrected, got upside down and was killed instantly. Roth's car had a roll bar, Firestone's did not. With two fatalities and a serious injury, Cane recalls in his remembrance in my book that he was beside himself.
The track was rather narrow with a lot of elevation changes and a wide variety of corners. Many of us loved it, but it could be a real challenge for those used to forgiving airport venues. Jack McAfee was deeply involved then in safety issues as an SCCA official. He didn't like Paramount. As he recently recounted to me, "It was very narrow and didn't allow many places to pass without getting into trouble. There were a lot of trees, which are bad news for race drivers. It was a bad deal."
Racing, of course, will never be entirely safe. But the situation got a lot better after the fifties decade. Starting with John Fitch's innovative Lime Rock layout, there was more attention paid to course design. And again, John's Fitch Barriers are a lot kinder than hay bales and concrete. Many pages in the current SCCA regulation book describe requirements for such things as wearing safety apparel, roll cages, and driver training.
Those who lament the demise of those glory years might want to think again after a careful look at history. It wasn't all wine and roses.