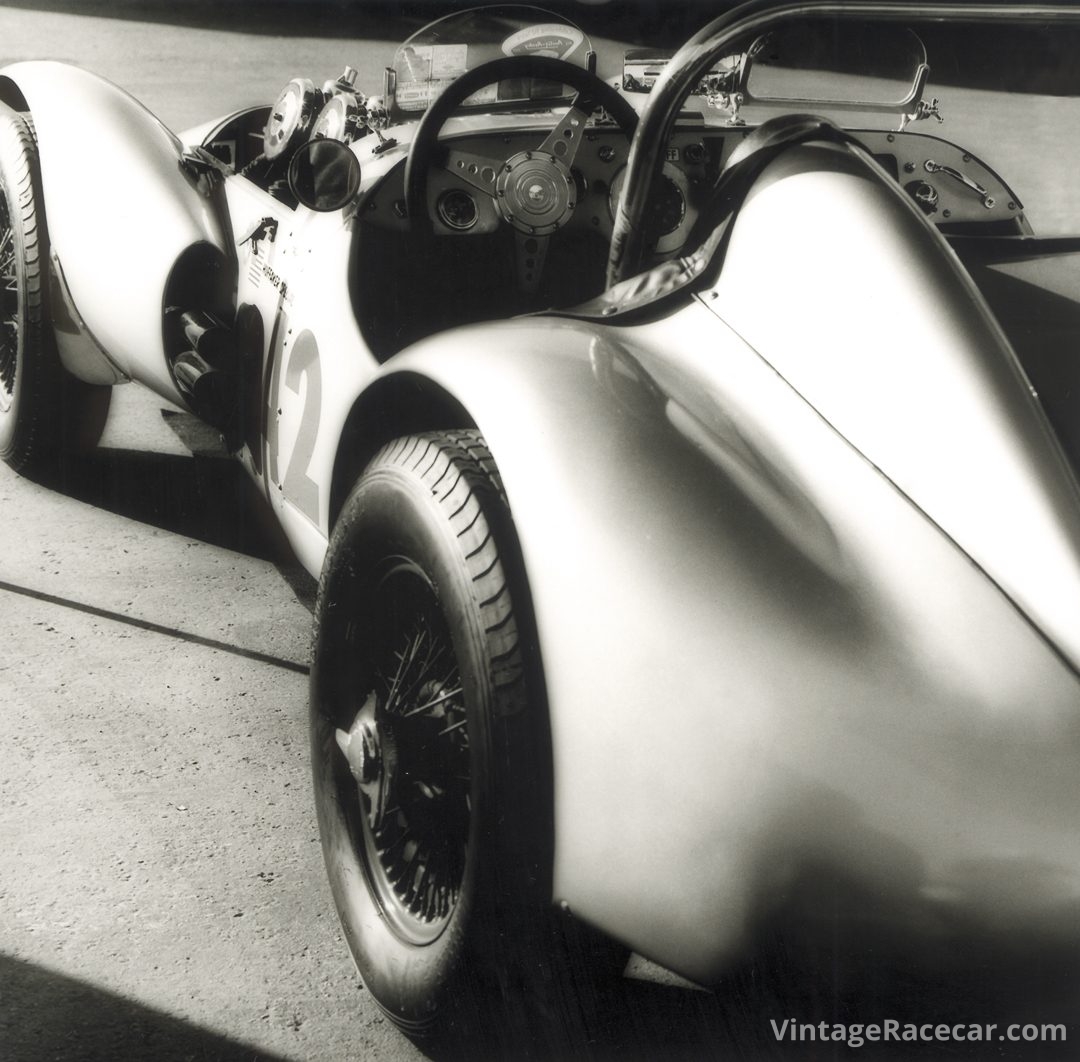 Joe Huffaker and Huffaker Engineering are, today, names synonymous with excellence in racecar preparation, construction and engineering. The Huffaker name is found throughout the history of automobile racing in the United States.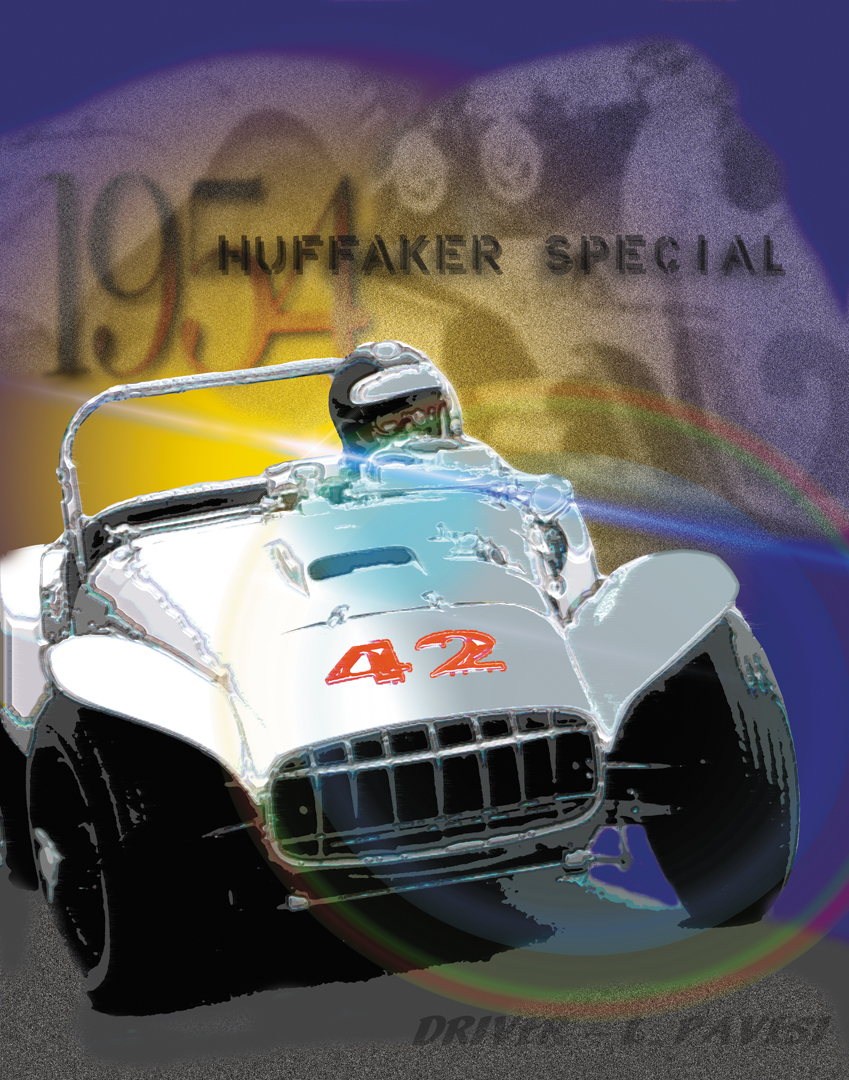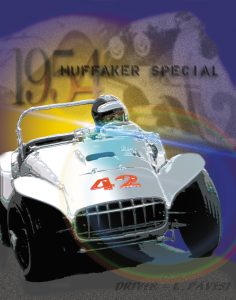 In 1953, race driver Mick Marston teamed with Joe Huffaker to build a sports racing car. Using a wrecked '53 Austin Healey 100 as a donor car, Joe built the first Huffaker Special in his home garage in Novato. An all-new tubular chassis was fabricated along with a DeDion rear suspension, the front suspension coming directly from the donor car. The body, fabricated from aluminum, another first for Huffaker, was formed without the benefit of a body buck.
The car was successfully campaigned throughout California from 1954 to 1958, acquitting itself well, due to its torquey engine and excellent power-to-weight ratio. The Special underwent several modifications over the years, including a less-than-stellar conversion to a Hunter dual overhead camshaft design.
Owned since 1981 by Lou and Laurel Pavesi, the car has been lovingly restored to its original configuration, and is, in fact, being rehabilitated by Huffaker Engineering to be in tip top shape for this year's Monterey Historics.
---
For Commissions, Originals & Prints, Contact:
Jamie Hankin
(212) 687-1120
www.vintageracecarimages.com
info@vintageracecarimages.com