Duncan was initially entranced by record keeping and statistics in racing events. This interest morphed into a desire to race and so he has for 22 years. However, with a keen eye for the history of the sport, his desire to race eventually juxtaposed into a desire to keep alive a class of racecars that served as a stepping stone into the higher formulae. So it was that he became the genial godfather of Formula Junior, advancing the cause especially for the diamond anniversary of the class. Advancing the cause led to Duncan's spearheading events for Formula Juniors all over the world, from Europe to Australia and New Zealand to the USA and Canada. It was at the June 2017 VARAC meet at Mosport and later at the Glen vintage weekend where John Wright sat down with Duncan in a variety of noisy tents, filled with buzzing Formula Junior engines to chronicle the international journey he has been on.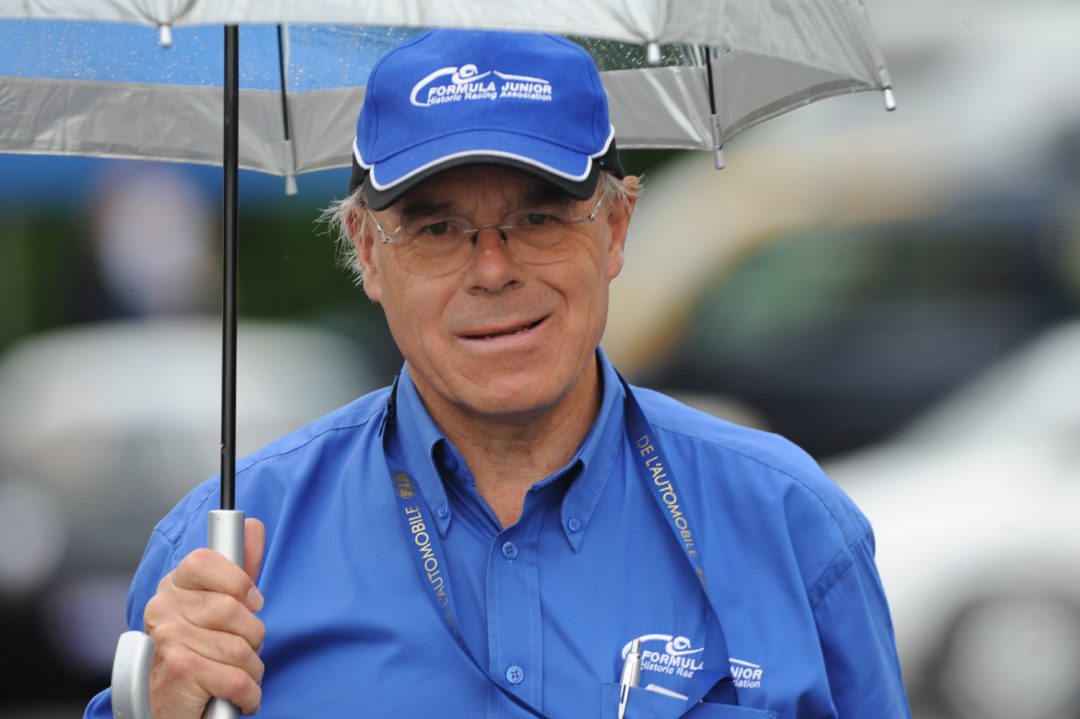 VR: Duncan, what set you on the road of no return in the racing world?
Duncan Rabagliati: Dinky toys. I used to race them around the attic of the house where I lived as a child.
VR: And from there?
Duncan Rabagliati: Well, I got sick and was confined to my room and I built a track and raced them there, as well as at school.
VR: Then you found a discarded pile of motorsports books no one else wanted and that got you more involved.
Duncan Rabagliati: Yes, I found a pile of Motorsport with reports by Jenks (Denis Jenkinson) and started compiling the results. In 1957, my father took me to the German GP at the Nürburgring and, of course, as we all know, Fangio won with an outstanding drive. We were standing in the trees and I had a full-bore introduction to the sport!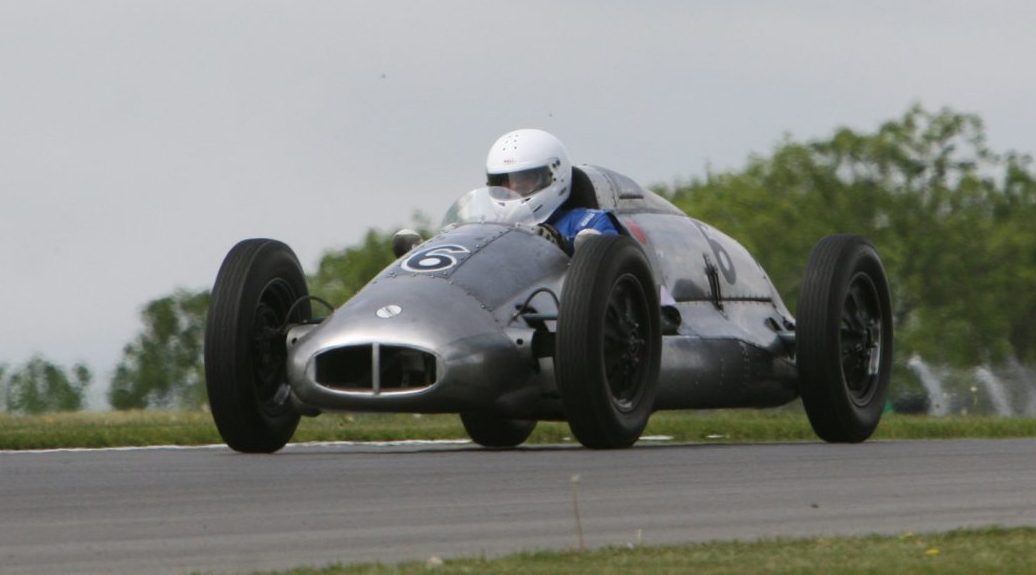 VR: That's when you began seriously to compile statistics on motor races?
Duncan Rabgliati: That's right. In 1958, I began to be interested in racing statistics, but even by 1961 motorsports magazines were not giving coherent results and so I began writing to organizers for results, practice times, etc. Also around that time, fellow enthusiasts Paul Sheldon and John Thompson were helping compiling records in Formula One and Formula Two races.
VR: From there, you started to dip your toe in the motorsports pool.
Duncan Rabagliati: Yes. From 1963 to 1964, I was doing a few trials in Yorkshire and also doing some rallying. All this time I was working on an archive, which became the Formula One Register.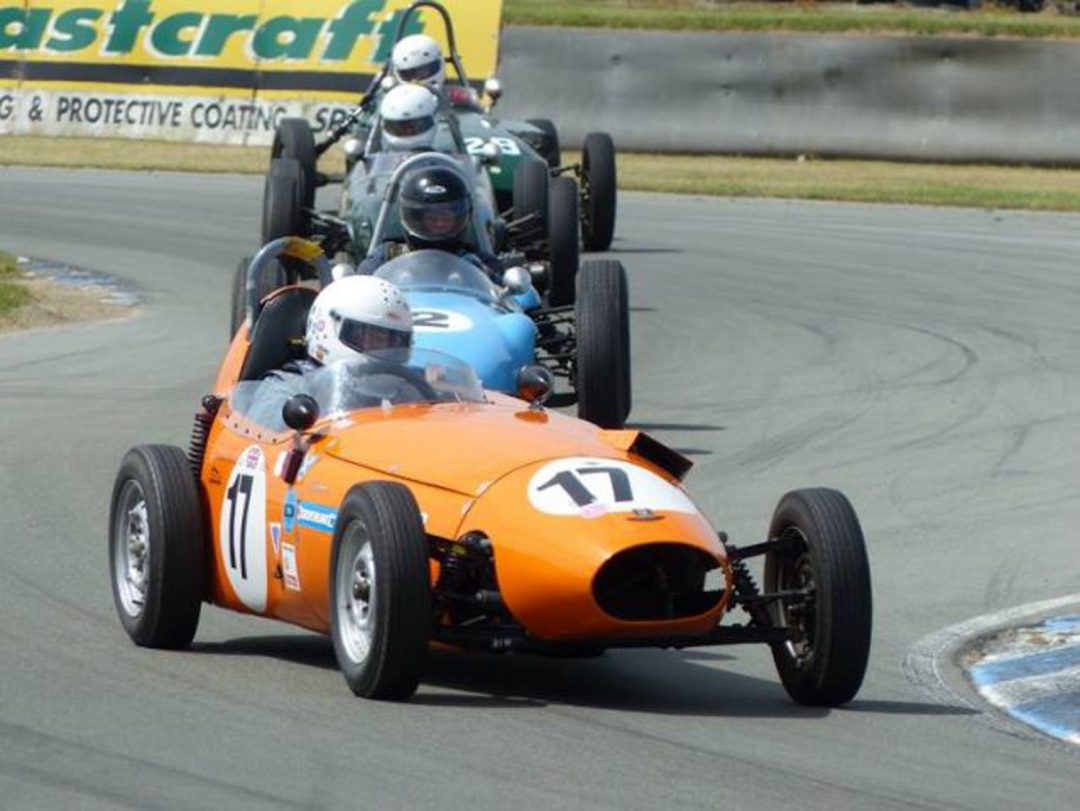 VR: Then your working life took over and you headed for London.
Duncan Rabagliati: Yes. In 1969, I went to London, but as for attending races, I got press passes from 1964 onwards. Around that time, our first book was published, "The Formula One Record Book", published by Leslie Frewin.
VR: From there you took on organizing races but on an informal basis?
Duncan Rabagliati: Back in the 1960s, I was on a committee of the British Racing Sports Car Club, northern center. We would put up the track at Ex-Rufforth with string – later Armco–race and then adjourn to the Greyhound Inn. I got to know Trevor Twaites – British sportscar champion in 1969-1970. Later on, we all went off to the 'Ring with a B8 Chevron. We camped in the paddock in tents. We must have upset someone, because an announcement came over the PA system that, "The English must be removing their tents!" We ignored that. Alain De Cadenet was there too in one of his first races. His Ferrari failed to start and he had to tow it back to our paddock, shouting at people in the pit to get out of his way… Sadly Trevor blew up the BMW engine behind the pits.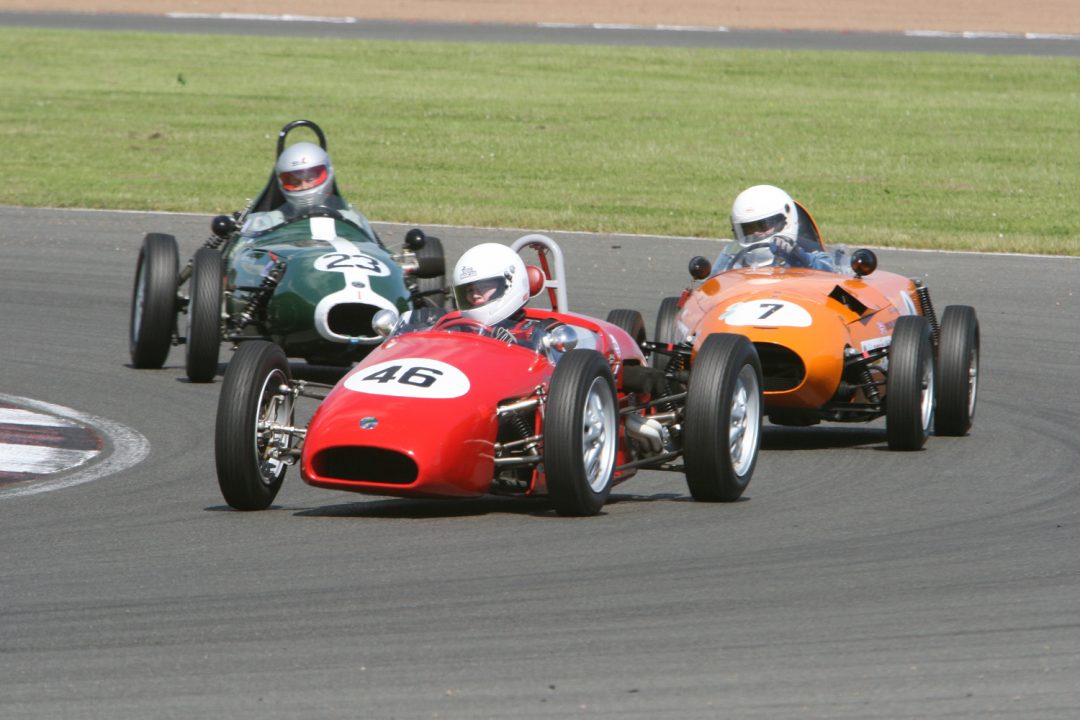 VR: You travelled a great deal in those days.
Duncan Rabagliati: At the evening dinner, my wife Vicky and I were falling asleep at the table. After that, the next weekend, off we went to Spa. Then, we went home.
VR: Then, much later you travelled over the Atlantic to a vintage weekend in the Bahamas.
Duncan Rabagliati:  Yes, much, much later we went with Brian Redman to Nassau, in 2004, for a revival of the Speed Weeks. That's where I met people like Murray Smith who was racing a Scarab.
VR: Over the years, of course, your work as a lawyer tended to get in the way of your participation in motorsports.
Duncan Rabagliati:  I was, in fact, in some serious law work. It did get in the way.
VR: However, you were in full swing in Europe.
Duncan Rabagliati: Trevor, Vicky, Ralph and I went to Anderstorp in Sweden and that's where we met Howden Ganley working on his Chevron B15 F3 in the Diamond Jubilee World Tour. He eventually became a patron of Formula Junior, terrific guy by the way.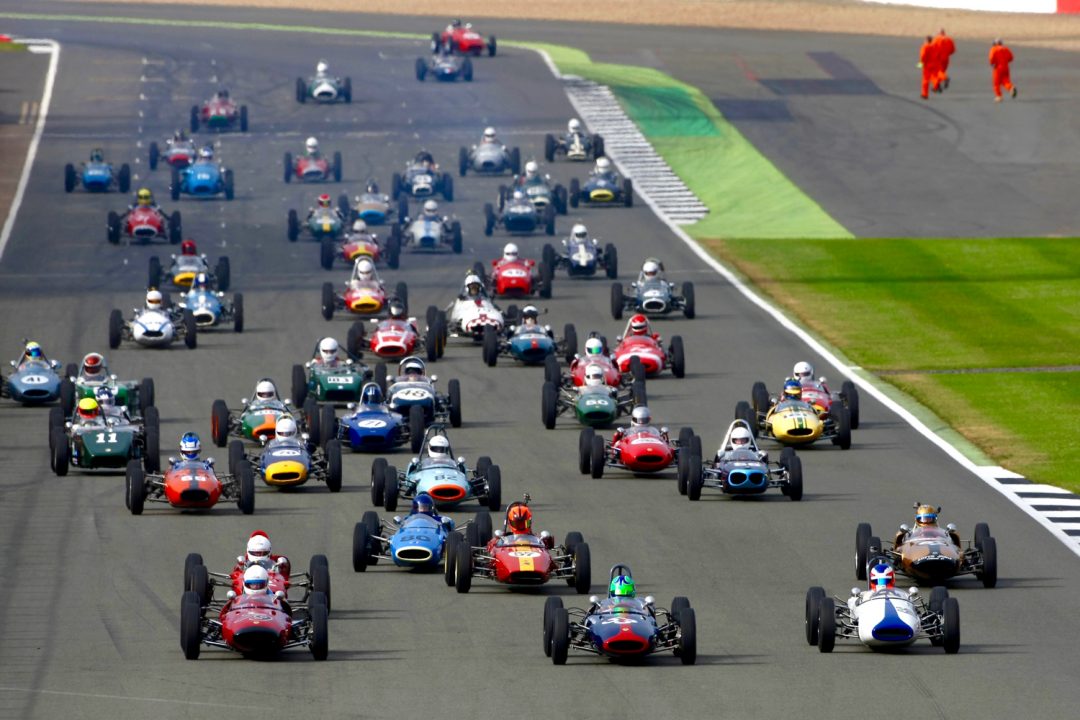 VR: But then again law work raised its head.
Duncan Rabagliati: Backtracking a bit, in 1969, we had moved to London and got involved in some serious law work. For a total of 36 weekends, in one year I did law work and travelling to the Middle East and Far East, dealing with some 33 different countries. By the way, my wife has been a pillar to deal with all this!
VR: You were also busy collecting cars and dealing with motorsports events. A busy man!
Duncan Rabagliati: In the 1980s, I ended up with around 100 cars some of which were Swallow Dorettis, Alexis and Connaughts.
VR: And now it has been the Diamond Jubilee of Formula Junior all over the world, a truly international series of events.
Duncan Rabagliati: We have been all over the world at various events, racing, making friends. It has been tiring but immensely satisfying.
VR: Duncan, thank you for taking time out of your extremely busy schedule to talk to me at two very busy events.