Staying true to the tagline "World Class Cars, World Class Experience" the 15th Annual La Jolla Concours d'Elegance proved yet again that it is so much more than just a car show. With three days of extravagant events that took place Friday, April 12th through Sunday, April 14th, the La Jolla Concours transformed the chic coastal town of La Jolla, California into a paradise for automotive enthusiasts and luxury lifestyle aficionados alike.
On Friday, April 12th, the La Jolla Concours was kicked off with a contemporary themed cocktail party at The LOT La Jolla.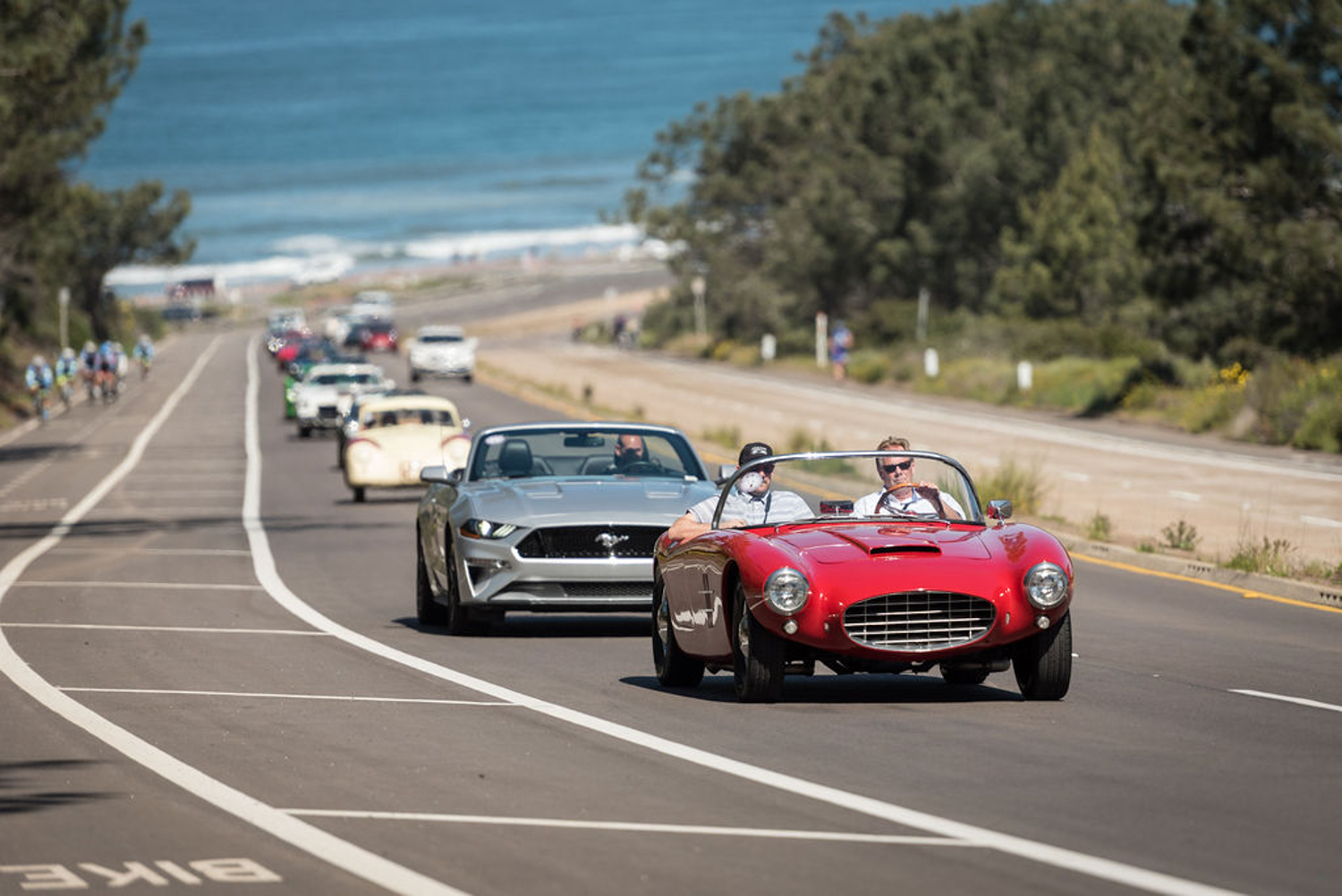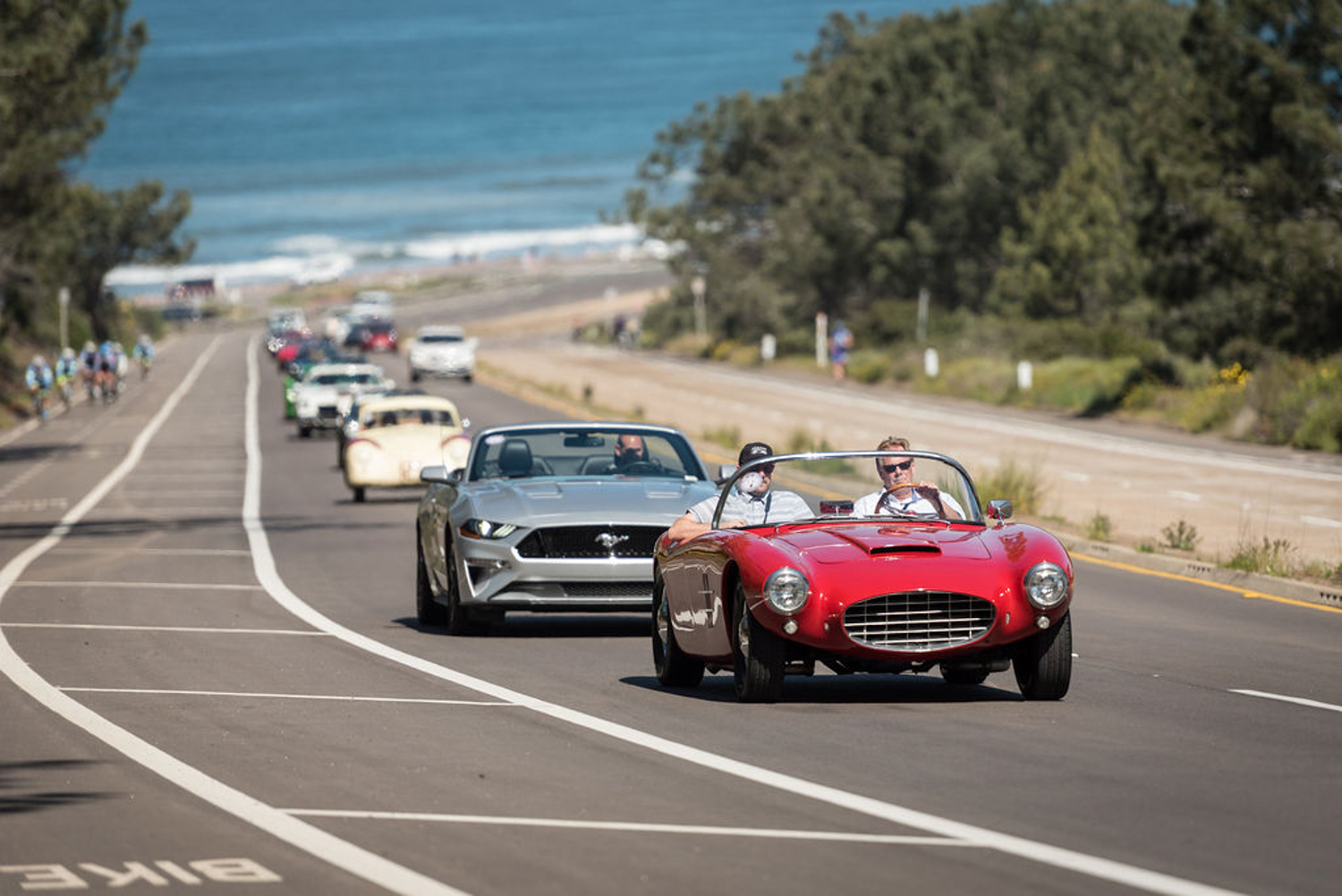 On Saturday, April 13th, the La Jolla Tour d'Elegance presented by Porsche San Diego invited over 200 attendees to take a scenic tour of San Diego's most treasured collections and breathtaking landmarks. The Tour kicked off at Porsche San Diego with a tour of their new showroom over coffee and breakfast. From there, the motorcade paraded through San Diego to the Only Yesterday Museum where entrants were given a very rare and unique opportunity to see one of the most incredible collections of classic automobiles spanning from the 1930s to the present. The next stop of the Tour paid a special commemoration to the military presence of San Diego at Fort Rosecrans National Cemetery, where participants were photographed by Glen Miller alongside their vehicles with stunning, expansive views of the bay and the city as a backdrop. The Tour then traveled through the urban roads of Balboa Park before making way across the infamous Coronado bridge to Il Fornaio where guests were treated to a delicious Italian lunch. The La Jolla Concours Tour participants ended their magical day with dining, shopping and a sneak preview of 100 exquisite autos displayed at the Coronado Ferry Landing.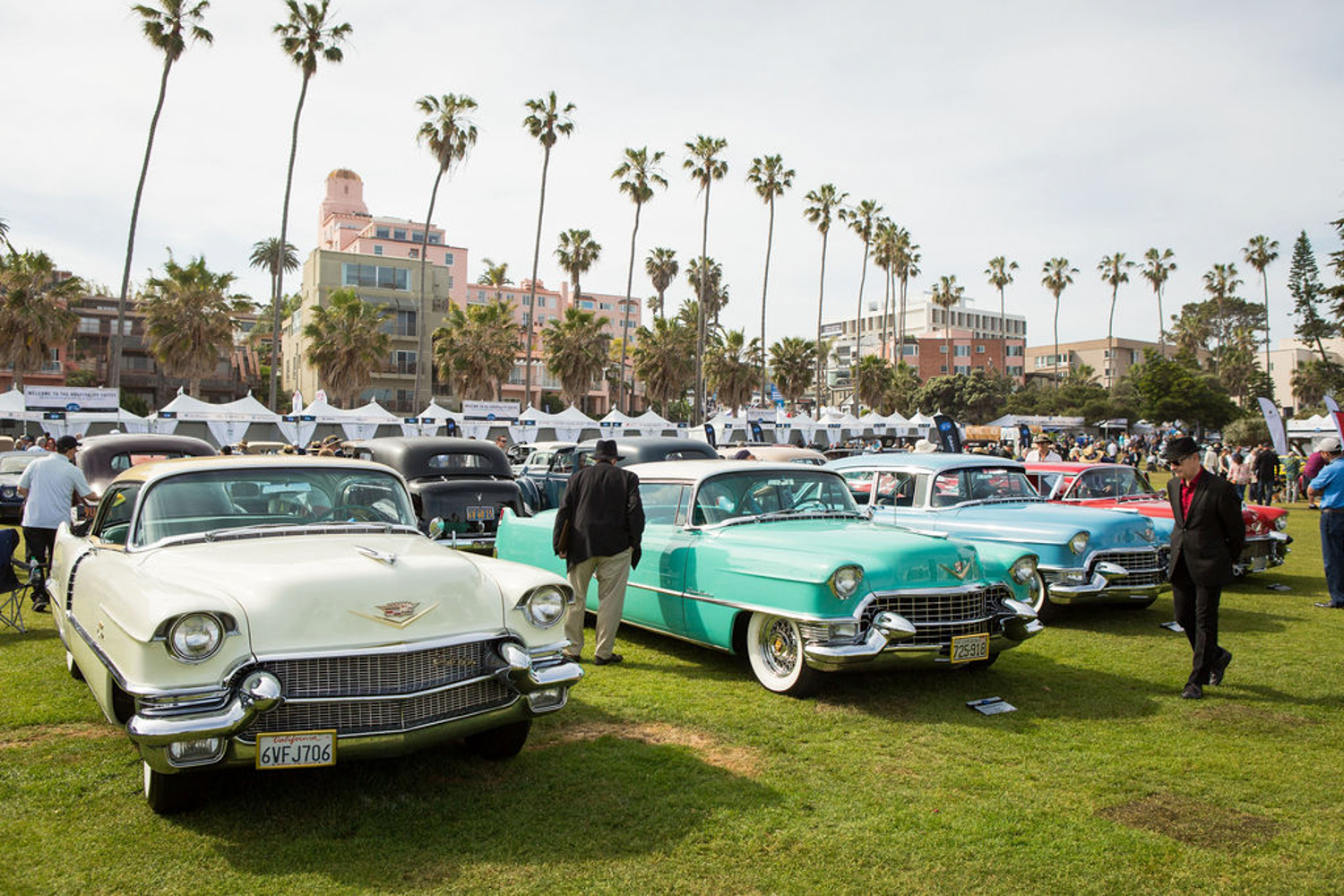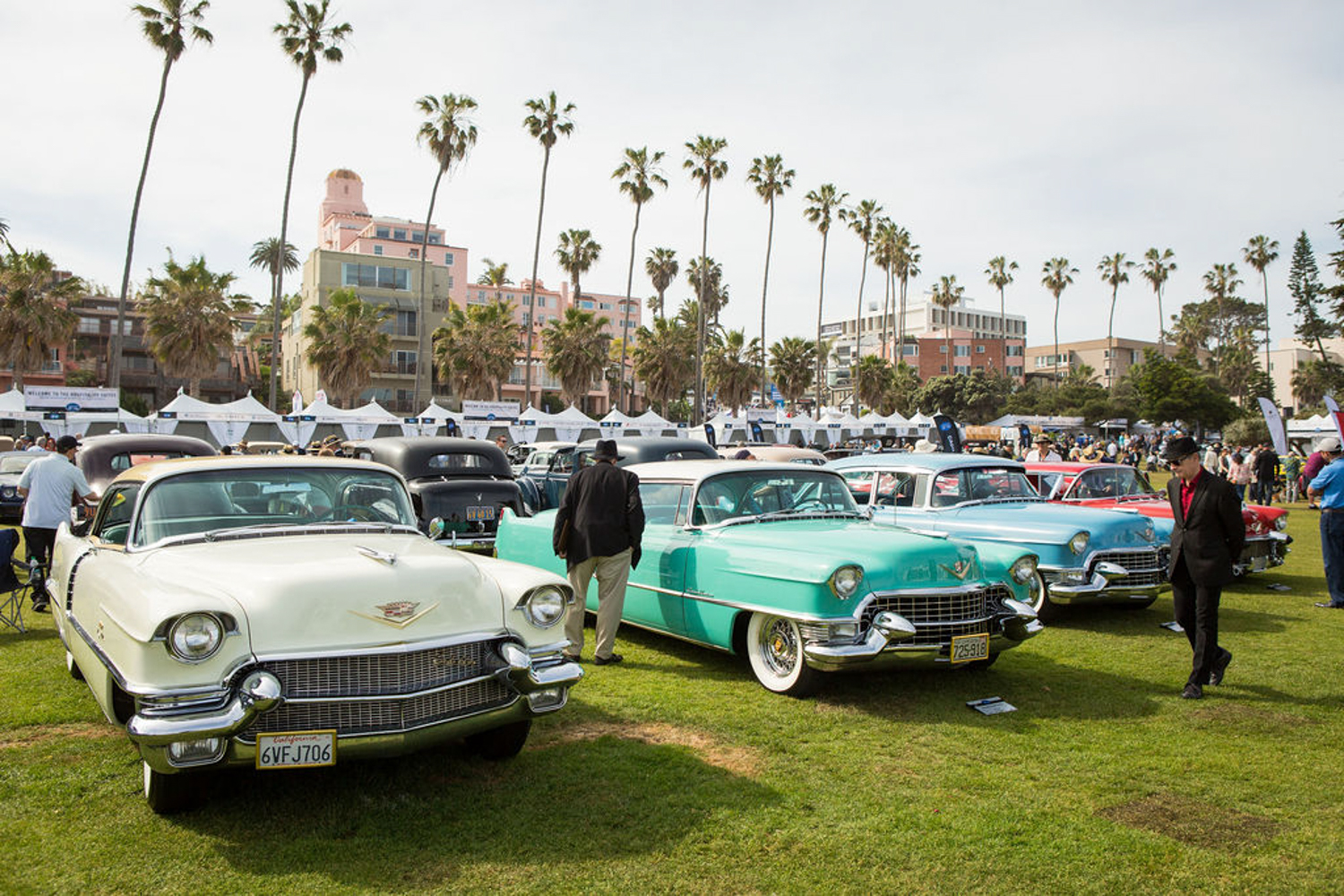 The 2019 La Jolla Concours d'Elegance concluded its 15th year on a high note on April 14th, 2019 with over 10,000 attendees and a jaw-dropping display of automobiles set along the picturesque cliffs of the Pacific Ocean. The remarkable automobiles were curated by the expertise of a dedicated, all-volunteer committee led by Chairman G. Michael Dorvillier, Chief Judge Nigel Matthews and Chair of Car Selection Committee Robert F. Kerner, Jr.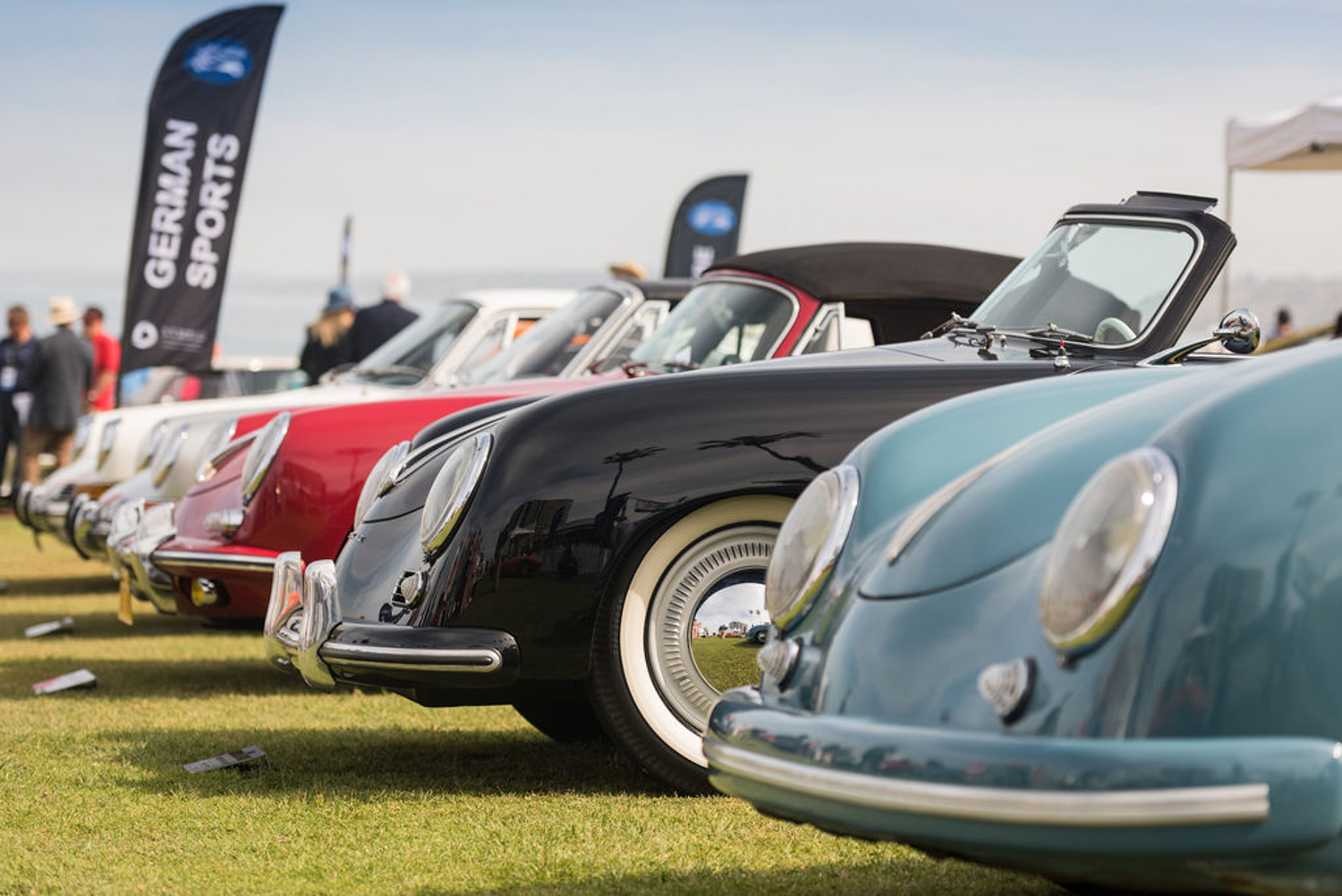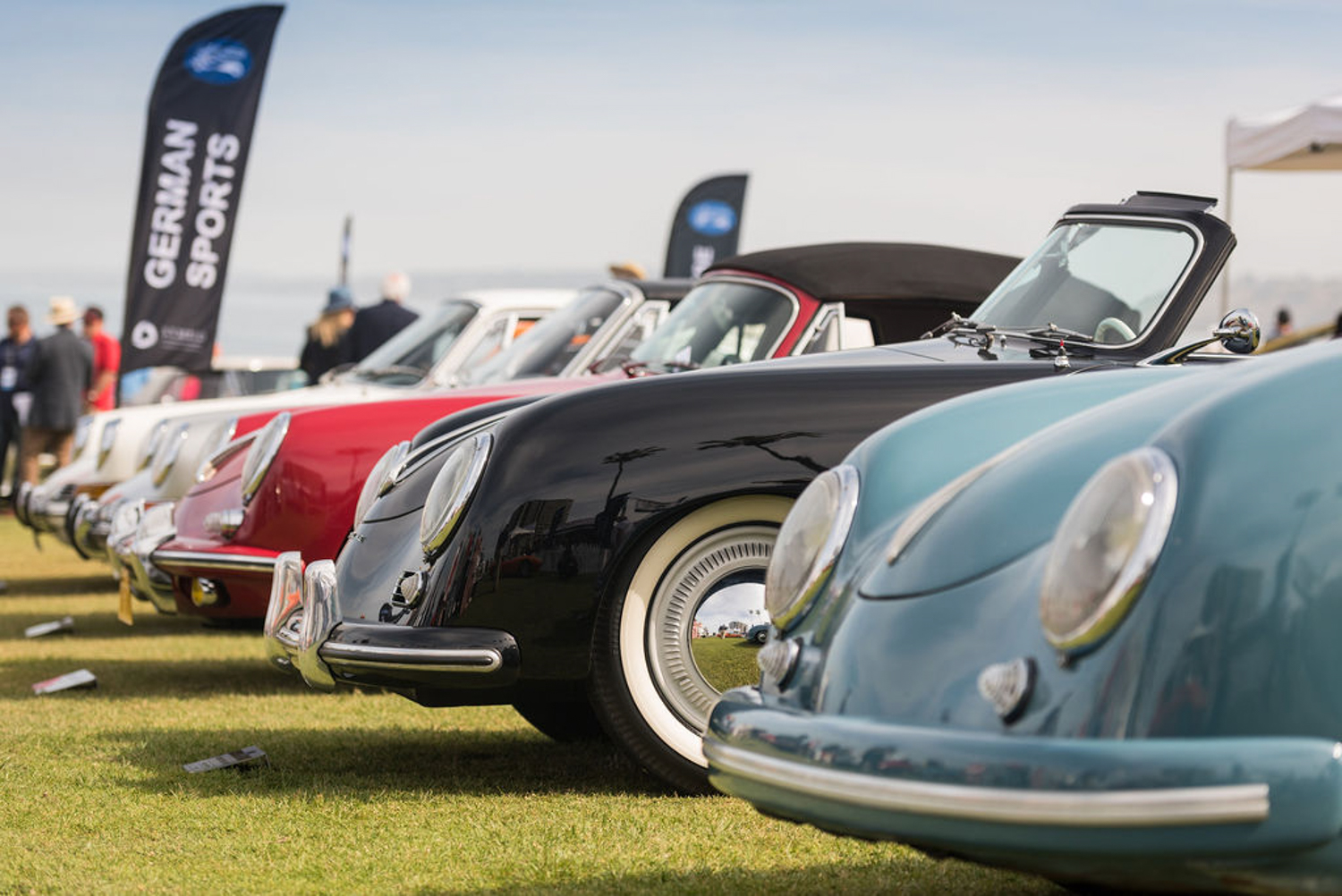 Over 125 stunning displays of automotive innovation competed in 24 classes, in addition to 15 specialty awards, during the La Jolla Concours. From the featured marque, Cadillac, to incredible one-of-a-kind automobiles, American classics, vintage racers, spectacular display of Bentleys from each generation to celebrate their 100th year anniversary, and more, this year's La Jolla Concours d'Elegance evoked the sense of being treated to a pop-up museum of moving sculpture. Staying true to tradition, the La Jolla Motor Car Classic at the Concours presented by Superformance displayed a variety of automobiles on the La Jolla Village roadways that was free and open to the public for viewing. Eyes turned to the skies for a vintage air parade presented by Icon Aircraft featuring beautifully restored vintage aircrafts.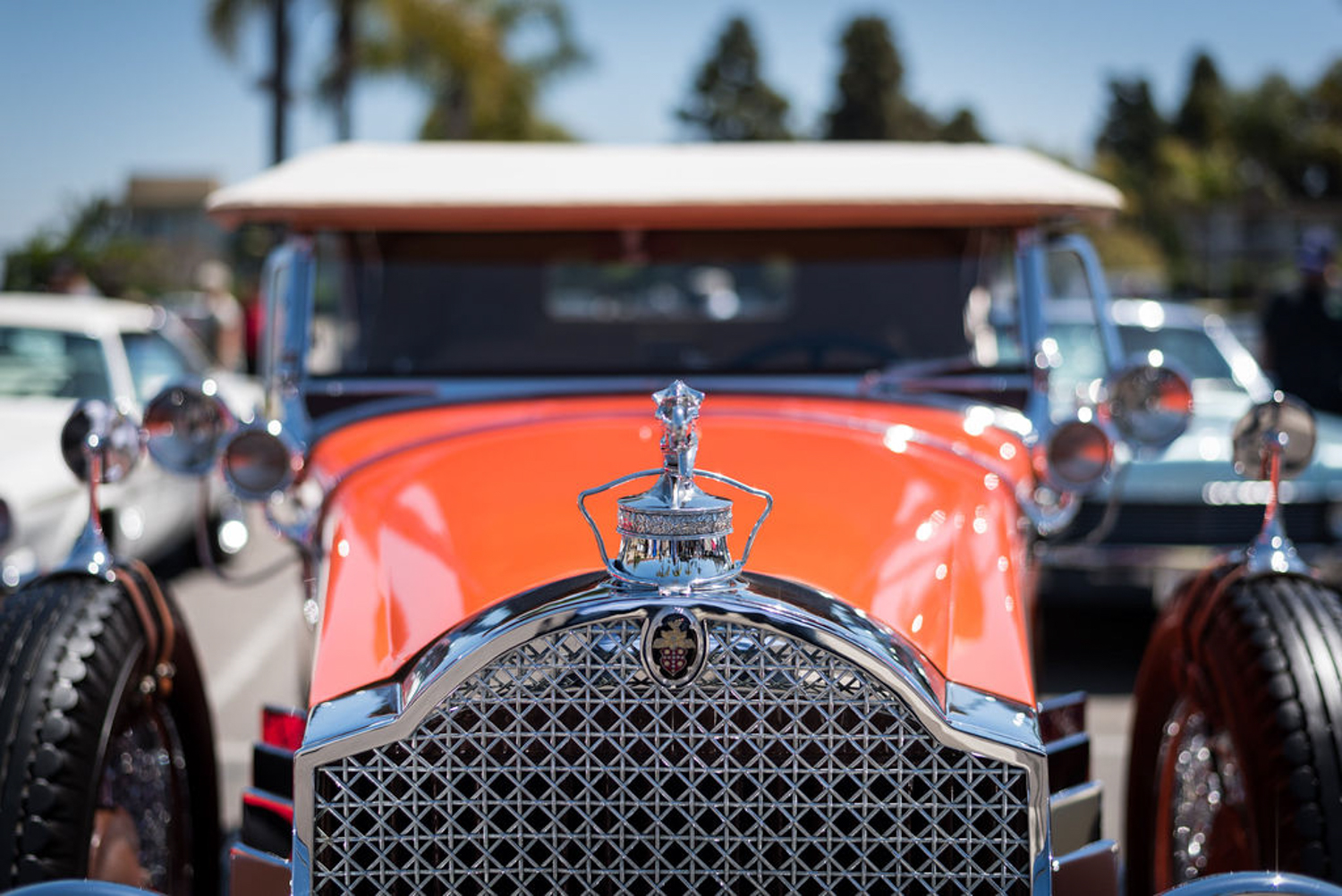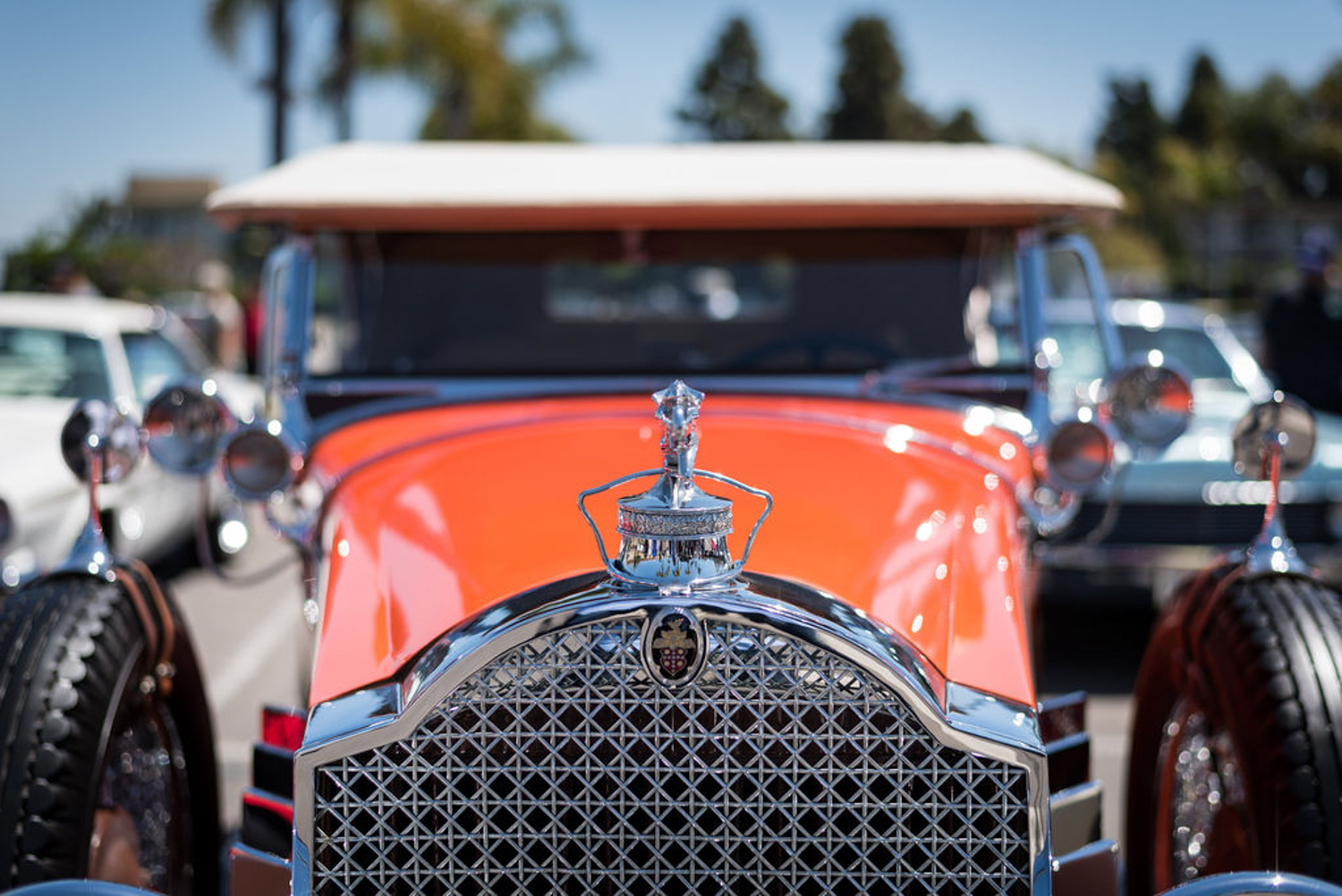 When all the judge's sheets were tabulated the Best of Show award was presented to William Lyon for his astounding 1935 Duesenberg SJ Gurney-Nutting Speedster. Other awards included:
2019 La Jolla Concours d'Elegance Specialty Winners
Best in Show

1935 Duesenberg SJ Gurney-Nutting Speedster

Most Outstanding Pre-War

1931 Cadillac V-16

Most Outstanding Post-War

1951 Maserati A6G

LPL Summit Best of Marque

1931 Cadillac V-16

Pacific Sotheby's International Realty Timeless Elegance

Petersen Automotive Museum

1939 Bugatti Type 57C

Chairman's Award

1929 Bentley Speed Six

Mayor's Award

1965 Mustang GT Convertible

LJCDE American Icon Award

1963 Bunkie Knudsen's Corvette

Aubrey Taylor Award of Excellence for Best Upholstery

1954 Bentley

Honorary Judges' Choice Award

1969 Lamborghini Miura "S"

People's Choice Award

1963 Mercedes-Benz 300SL Roadster &

1959 Mercedes-Benz 220 Coupe

La Jolla Historical Society Preservation Award

Nelly & Rigoberto Castaneda

1955 Cadillac Fleetwood

Phillip Wichard Trophy for Excellence in Design

1935 Duesenberg SJ Gurney-Nutting Speedster

Chuck Spielman Preservation Trophy

1972 Pontiac Trans-Am

Chief Judge Award

1954 Jaguar XK-120

Marc Camille Lemieux Memorial Award

Francisco Martinez de Velasco

1966 Norton

Emcee's Choice

1972 Ferrari Daytona Spyder

Motorcycle Preservation

1982 Honda CBX

50 Years of the Indianapolis 500

1934 Miller 'BURD-Piston Ring Spl'

1948 Kurtis Craft 2000 'Don Lee Spl.'

1958 Watson 'McNamara Chiropractic Spl'

1964 Watson 4-Cam Ford 'Leader Card Kaiser Aluminum Spl'

1978 McLaren M-24B Ford 'Red Roof'
2019 La Jolla Concours d'Elegance Class Winners
1A – American Classics Open (1920-1948)
1.     William Lyon 1935 Duesenberg SJ Gurney-Nutting Speedster
2.     The Academy of Art University 1930 Duesenberg Model J Convertible
3.     Aaron & Valerie Weiss 1931 Duesenberg
1B – American Classics Closed (1936-1948)
1.     Crevier Classic Cars Frank Chirat 1936 Hudson Terraplane
1C – Packard Open
1.
     Bill & Kim Maya 1956 Packard Caribbean Convertible
2.     Howard Leight 1929 Packard 645 Dual Cowl Phaeton Body by Dietrich
3.     Carl Zeiger 1936 Packard 12 (1408)
1D – Packard Closed
1.     Gary Marchetti 1931 Packard 826 Sedan
2.     David Brizic 1937 Packard 115 Coupe
2A – Cadillac Open & Closed (1902-1918)
1.     Gary Silva 1912 Cadillac TP
2.     Donald Bowman 1914 Cadillac
3.     Donald Bowman 1903 Cadillac
2B – Cadillac Open (1918-1948)
1.     Aaron & Valerie Weiss 1931 Cadillac V-16
2.     Frederick Lax 1930 Cadillac V-16
2C – Cadillac Closed (1918-1948)
1.     William Lyon 1939 Cadillac Fleetwood Formal Town Car V-16
2.     The Blackhawk Collection 1940 Cadillac Fleetwood Town Car
3.     Richard Greenfield 1937 V-12 Cadillac Limousine Coupe
2D – Cadillac Open (1948-1968)
1.     Chris & Laura Maloney 1957 Cadillac Biaritz
2.     Scott Doll 1964 Cadillac Deville
2E – Cadillac Closed (1948-1968)
1.     John Adams 1955 Cadillac Coupe De Ville
2.     Nelly & Rigoberto Castaneda 1955 Cadillac Fleetwood
3.     John Ellison 1957 Cadillac 62 Coupe
3 – European Classics (1925-1955)
1.     Henrik Jorst 1951 Maserati A6G
2.     Petersen Automotive Museum 1939 Bugatti Type 57C
3.     Craig Hopkins 1936 Mercedes-Benz 500 K Special Roadster
4A – Bentley (1919-1960)
1.     John Miller 1954 Bentley
2.     Joel Carash 1927 Bentley 3 Litre
3.     John & Monica Green 1937 Bentley Van Vooren
4B – Bentley (1970-2010)
1.     Kenneth Woolcott 2010 Bentley Azure T
2.     Paul Katson 1978 Bentley TII
3.     Pedro Meyer 2006 Bentley Armage
5 – Ferrari to 1988
1.     Bill Ceno 1985 Ferrari 288 GTO
2.     Craig & Myra Lynn Hansen 1972 Ferrari Dino
3.     Fernando Alcocer 1988 Ferrari Testarossa
6 – Japanese Cars of the 70's
1.     Mike Muniz 1972 Toyota TE-27 Sprinter Trueno
2.     Scott King & Sandy Edelstein 1972 Honda N600
3.     Greg Childs 1973 Datsun 240Z
7 – American Sports & Muscle of the 60's & 70's (1960-1974)
1.     Michael & Kelly Vietro 1963 Chevrolet Corvette
2.     Kenneth Woolcott 1966 Mustang GT Convertible
3.     Stanley Haveriland 1964 Studebaker Avanti R1
8A – Lamborghini (1963-1990)
1.     James George c/o Bobileff MotorCar Company 1976 Lamborghini LP400 Countach Periscope
2.     Dr. Perry & Judith Mansfield 1969 Lamborghini
3.     M. Gene Ondrusek, Ph. D. 1975 Lamborghini Urraco P250
8B – European Sports & Sedans (1948-1978)
1.     Symbolic International Bill Noon 1955 Lancia Aurelia B24-S Spider America
2.     Richard Plavetich 1965 Matra Bonnet-Djet VS
3.     Symbolic International Bill Noon 1977 Porsche 930 Turbo
9 – British Sports & Sedans (1948-1970)
1.     Tom Krefetz 1966 Jaguar E-Type Coupe
2.     Barry Connally 1964 Triumph Spitfire
3.     Thomas Harbourne 1966 Austin-Healey 3000
10A – German Sports Cars Open (1952-1970)
1.     L. Philip Lutfy, M.D. 1963 Mercedes-Benz 300SL Roadster
2.     Gary Jarvis 1967 Mercedes-Benz 250SL
3.     John Boccardo & Derek Esplin 1955 Porsche Continental Cabriolet
10B – German Sports Coupe (1951-1971)
1.     Joseph & Shella Salvo 1967 Porsche 911 S Soft Window Targa
2.     Wayne & Nancy Baker 1971 Porsche 911E
3.     L. Philip Lutfy, M.D. 1959 Mercedes-Benz 220 Coupe
11A – Closed Wheel Sports Racers 1950-1986 (Le Mans, Can-Am, IMSA, etc.)
1.     Phil White 1951 Sauter Porsche 356
2.     Russel Hook 1967 McLaren M6A-3 Can Am
3.     AC & Patricia D'Augustine 1965 Ford GT-40
13A – Pre-War Motorcycles
1.     Sandra Crockett 1926 Indian Scout
13B – Post-War Motorcycles
1.     Mark Francois 1976 BMW R90S
2.     Chuck Edmondson 1964 Triumph Boneville
3.     San Diego Automotive Museum 1973 Honda CR 250 Elsinore Motocross
2019 La Jolla Motor Car Classic Special Interest Winners
First Place
1937 Studebaker & Dominick Valentino 1951 International
Second Place
1963 Corvette Split Window
Third Place
Mercury Turnpike Cruiser