On May 18, an impressive demonstration of historic racecars helped kick off the 2003 Mercedes-Benz Classic Days and the Mercedes-Benz Classic Center's 10th anniversary in Fellbach, Germany.
Some of the many highlights of this special event included the rollout of the fully streamlined 1954 Mercedes-Benz W 196 racing car, which has just undergone several years of restoration work, as well as demonstration runs by every example of Mercedes racecar, including an armada of supercharged Mercedes-Benz six-cylinder cars—models S, SS and SSK.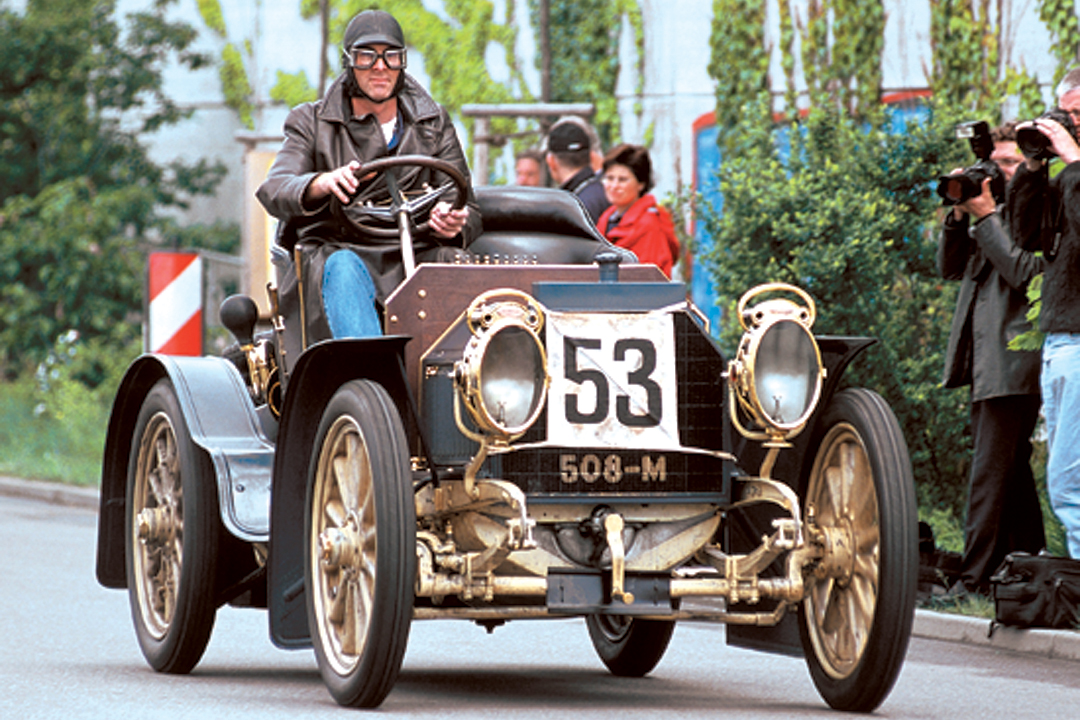 But perhaps most interesting of all was a new feature to the Mercedes-Benz Classic days, the "Duel Among Friends" in which examples of various historic Mercedes paired off against historic racing cars from Porsche, Audi and BMW in head-to-head sprint starts. Some of these match races included the Mercedes-Benz W 154 (1939) vs. the 16-cylinder Auto Union (1937), the Mercedes-Benz 300 SLR (1955) vs. the BMW 328 (1940) and the Sauber-Mercedes C 9 (1989) vs. the Porsche 917 (1970). Some of the many famous drivers who took part in this historic event included Hans Herrmann from the 1954/55 team, former European champions Eugen Böhringer and Klaus Kaiser, DTM champion Bernd Schneider and Le Mans winner Jochen Mass.