The famed Challenger Land Speed Record project began more than 50 years ago with Mickey Thompson's homebuilt legend, the Challenger I. In the decades leading up to 1960, land speed racing was dominated by the British, gentleman racers backed by English motor component companies. America's answer to these juggernauts was a young hot rodder named Mickey Thompson, whose four-engined vehicle was fashioned from junkyard parts in the garage of his family's El Monte home. In 1960, without the benefits of formal training or technical expertise, Thompson became the first American  driver to go over 400 mph, and the fastest overall driver in the world.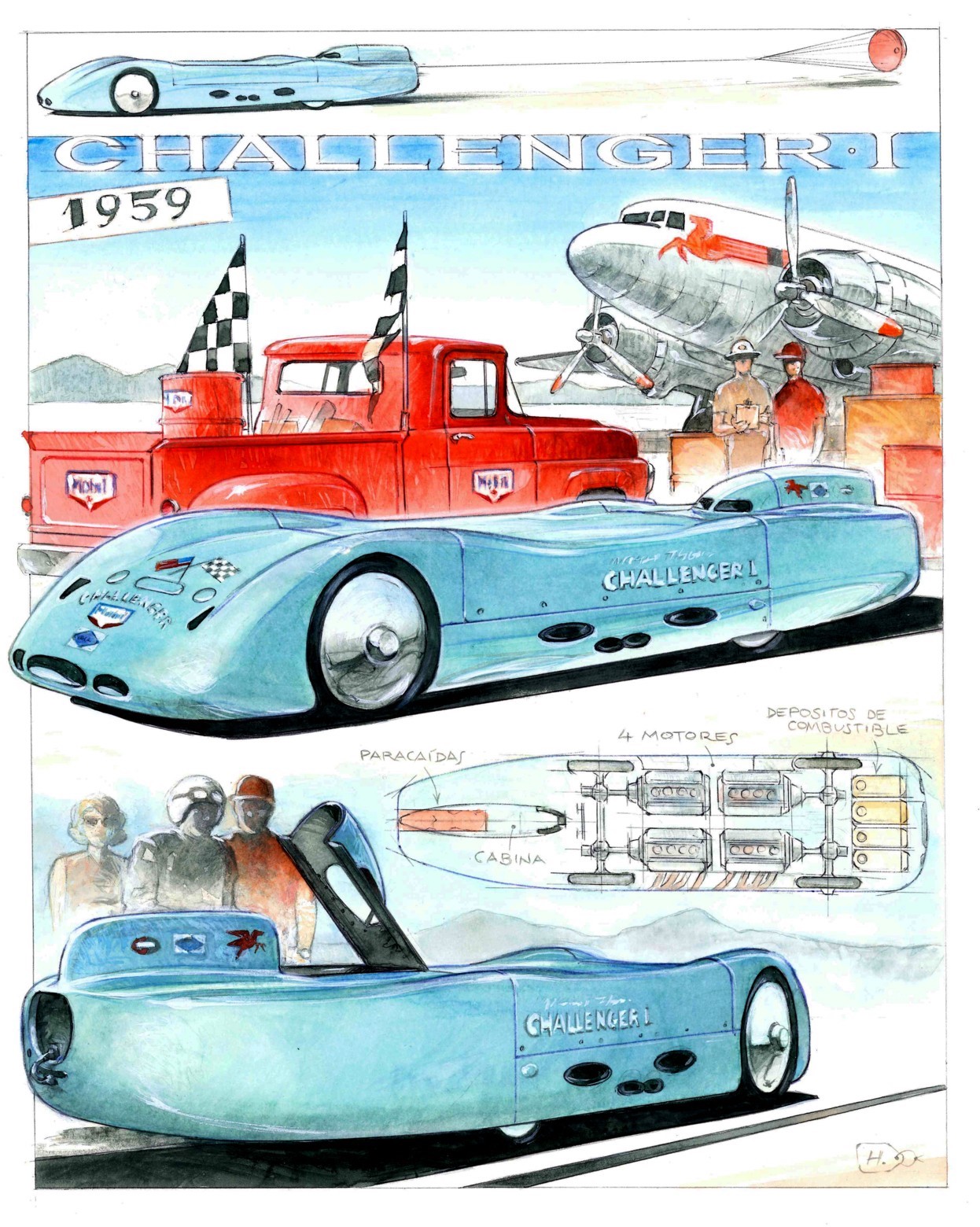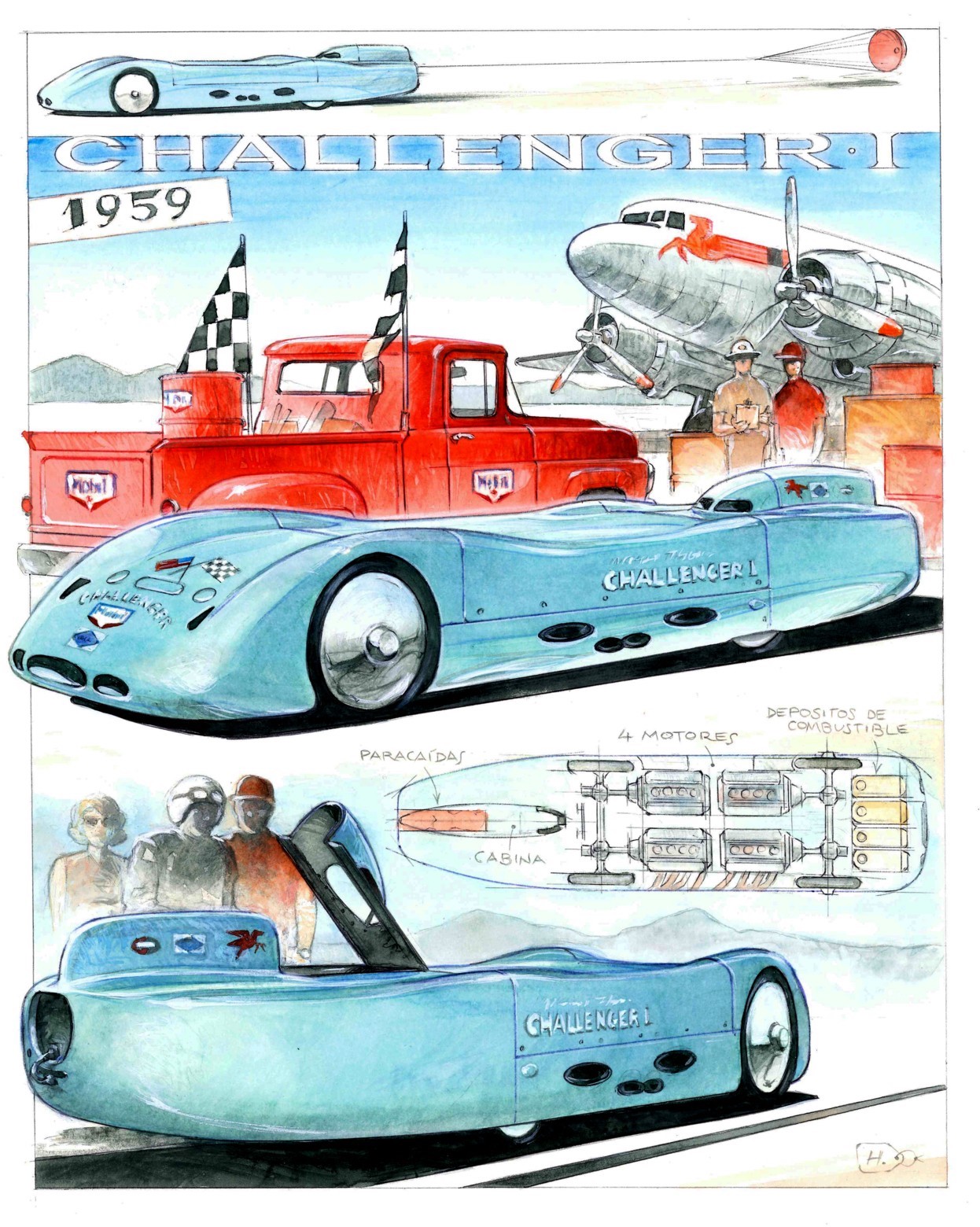 Original artwork by:
Fernando Hoyos
Medium: Watercolor, tempera, ink and pencil.