The Ferrari F12tdf is a faster, lighter and more powerful special edition of the Ferrari F12 Berlinetta. Ferrari says the car has been created in homage to the legendary Tour de France road races, which it dominated in the 1950s and 1960s with the likes of the 1956 250 GT Berlinetta.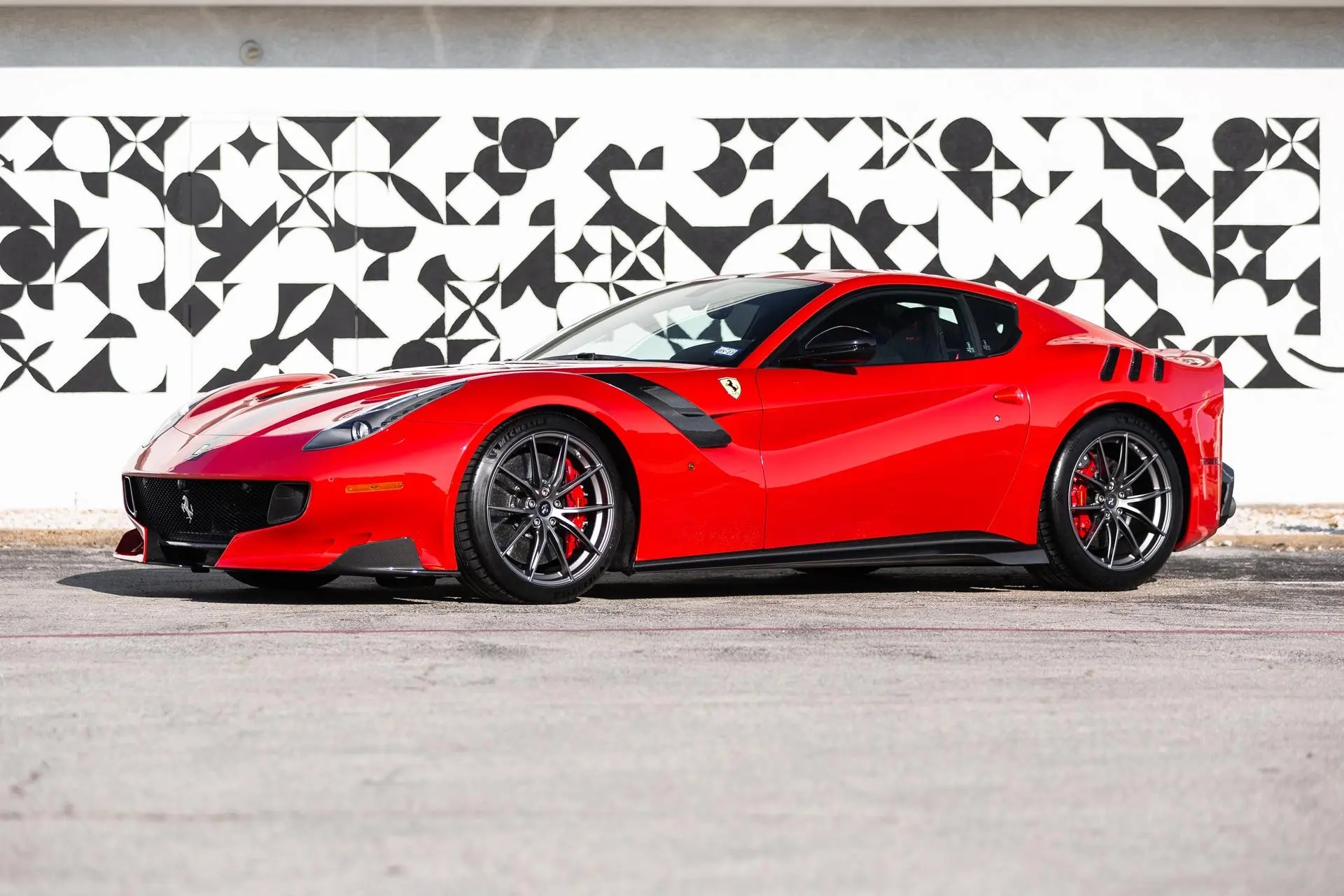 Created as a track-focused model, the F12tdf showcased numerous enhancements over the already advanced F12berlinetta. The 6.3-liter V-12 underwent retuning, achieving an impressive 769 horsepower, surpassing the power of any previous Ferrari, except for the LaFerrari. Performance-wise, it stood as one of Maranello's fastest cars, achieving 0-100 km/h in a mere 2.9 seconds and boasting an impressive top speed of 340 km/h.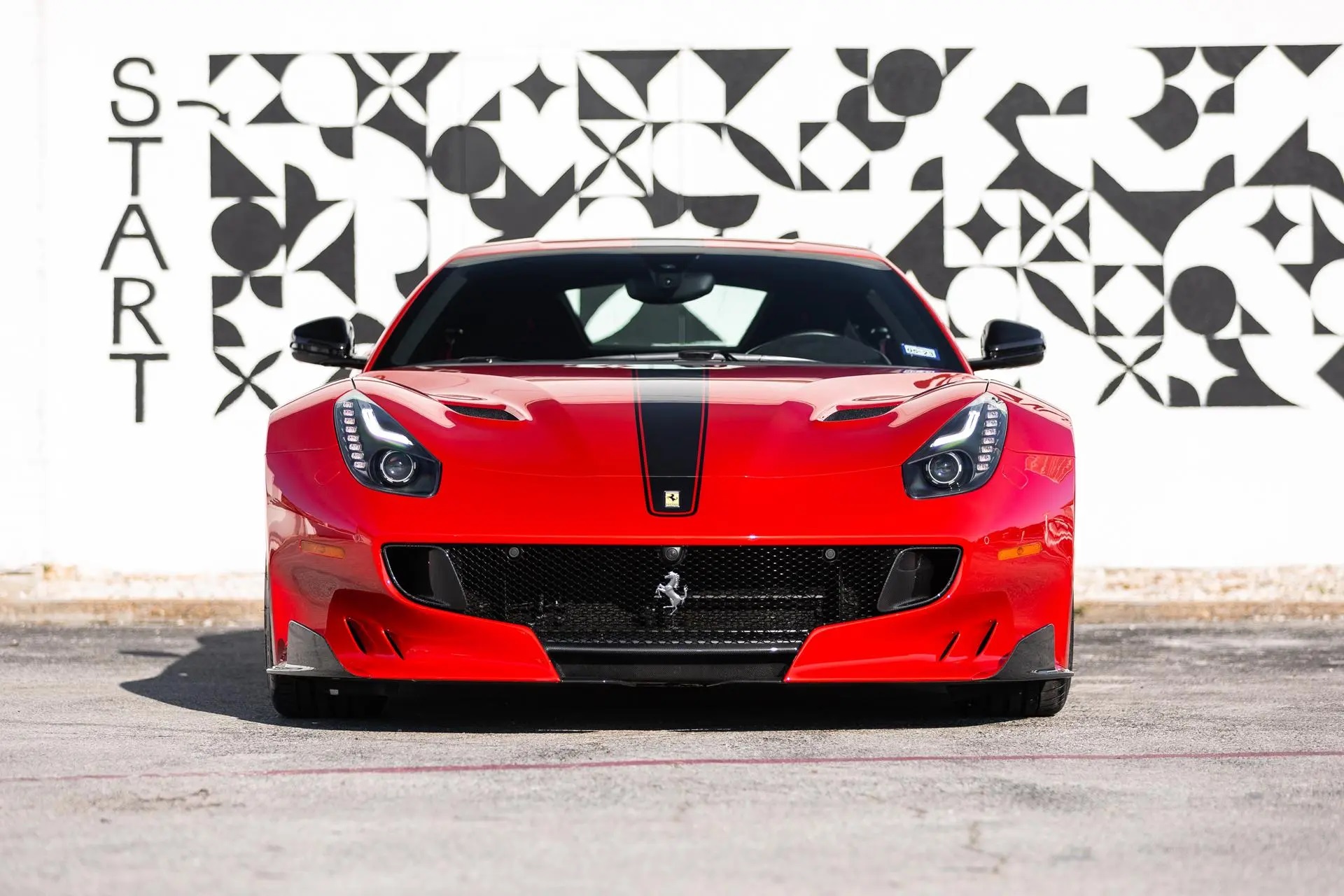 Carbon ceramic discs and one-piece calipers, borrowed from Ferrari's mid-engined flagship, were employed to harness this newfound power. Substantial use of carbon fiber reduced the curb weight by 110 kilograms, while the gearbox featured shortened gear ratios and faster shifts. Notably, the F12tdf marked Ferrari's first foray into four-wheel steering.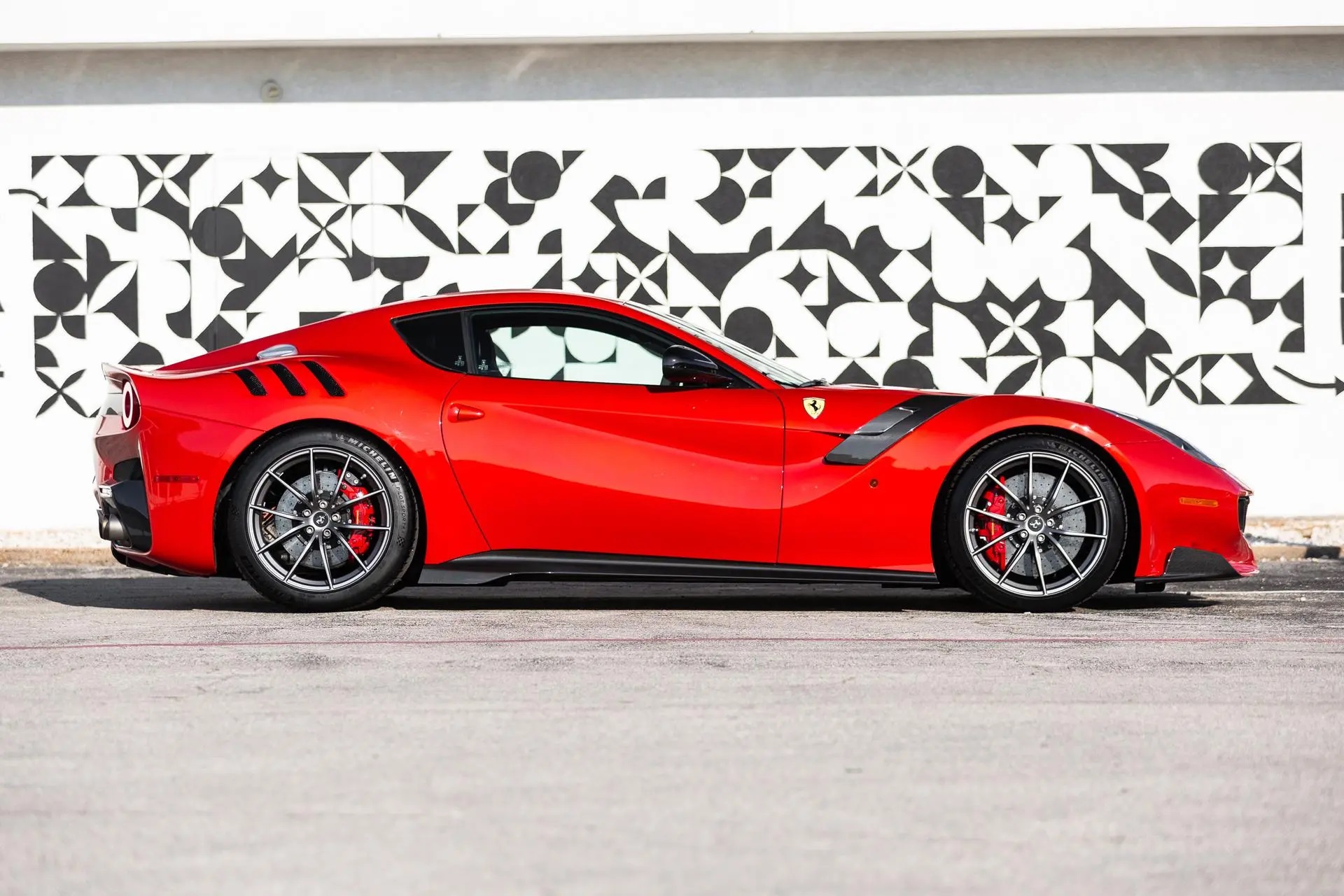 The Ferrari F12tdf stands as one of the greatest gran turismos of the modern era, a worthy successor to the game-changing Prancing Horse-badged V-12s that came before. Given its exclusivity, with only 799 units produced between 2015 and 2017, every F12tdf is a rare specimen.
Source: Bring A Trailer