The Mercedes-Benz SLR McLaren Stirling Moss made its debut at the 2009 North American International Auto Show, representing a lightweight speedster iteration of the SLR that is not only powerful in performance but also captivating in its appearance. Limited to just 75 units, this exclusive model was specifically offered to existing SLR owners, serving as a contemporary tribute to the iconic 300 SLR that Stirling Moss famously piloted to victory in the 1955 Mille Miglia.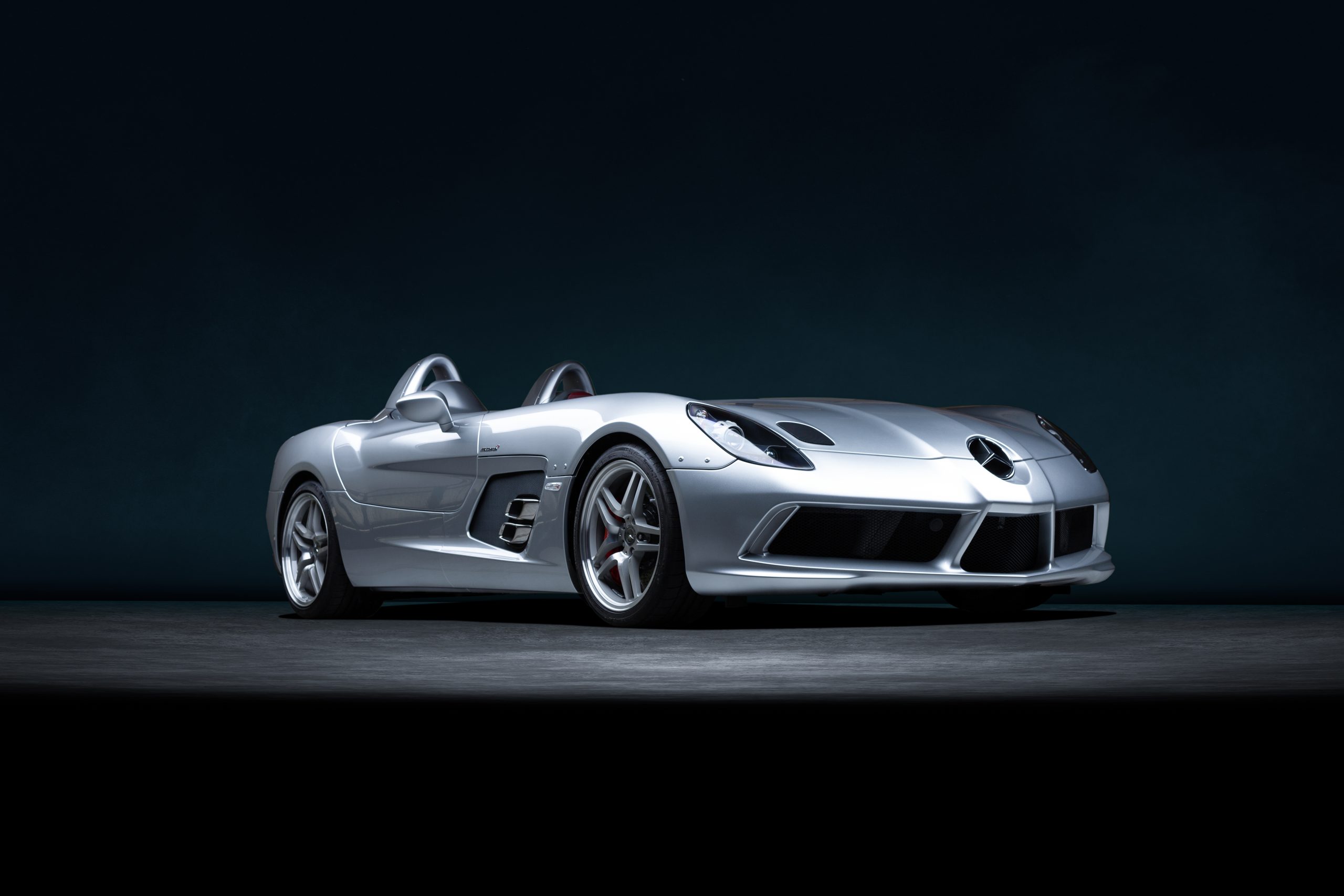 Similar to the 300 SLR, the pursuit of performance, aesthetics, and the utmost driver (and passenger) enjoyment led to the sacrifice of nearly all creature comforts found in the base car. This even extended to essential elements such as the windscreen and roof. These omissions not only contribute to the visual spectacle but also amplify the intensity of the driving experience to an astonishing degree.
When Car Magazine conducted a road test of the car in 2009, they drew a striking comparison, describing the sensation of full-throttle acceleration as akin to "standing on the wingtip of a 747." They also highlighted the 0-100 km/h time of 3.5 seconds and a top speed of 354 km/h, attainable only by those with formidable neck muscles.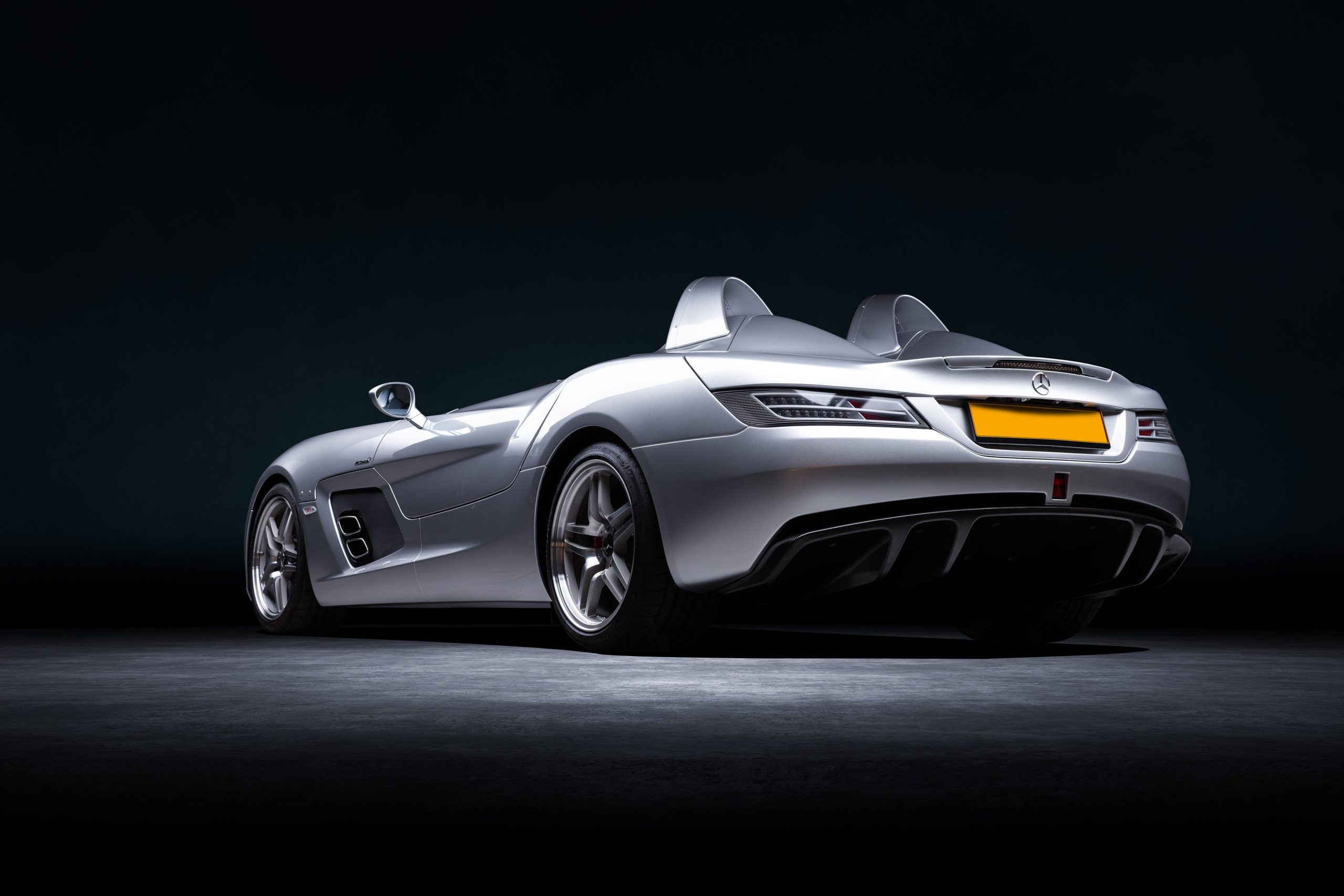 This exceptional level of performance is achieved by utilizing the same 641 bhp, 5.5-liter supercharged AMG V-8 engine found in the SLR 722 Edition and combining it with a weight reduction of 200 kg, achieved through the speedster-style design and the extensive use of carbon fiber for the bodywork, underside, and the newly incorporated aerodynamic package.
Source: RM Sotheby's