With a superb 1-2-3 victory for the 2002 Lemans, Audi secured a special place in the history of the Le Mans with three factory R8s. Audi is only the fifth manufacturer to win the toughest car race in the world with the same team three times in a row, and the first who achieved this proper hat-trick in the past nearly 20 years. The Audi works drivers Frank Biela, Tom Kristensen and Emanuele Pirro also wrote motorsport history: They are the first-ever driver squad that won Le Mans three times in a row.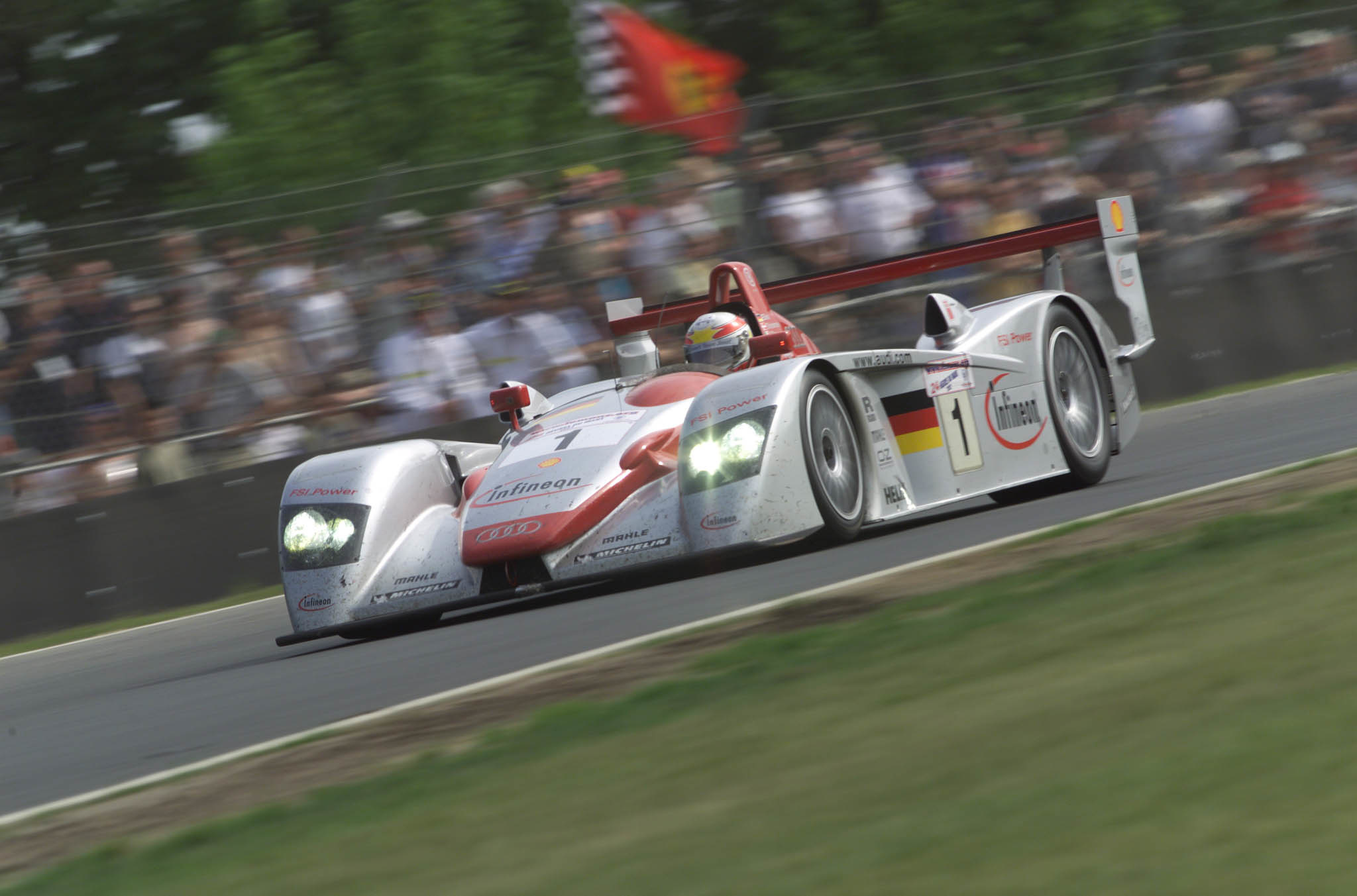 At first glance the 2002-spec Infineon Audi R8 looks exactly the same as the previous year's car. Audi only changed nuances on the outside of the body, says Wolfgang Appel, Head of Vehicle Technology at Audi Sport. The modifications are hard to recognize, even for an expert. But Audi have optimised the R8 in all areas. Appel is convinced: 'The car should be faster than last year on all tracks'.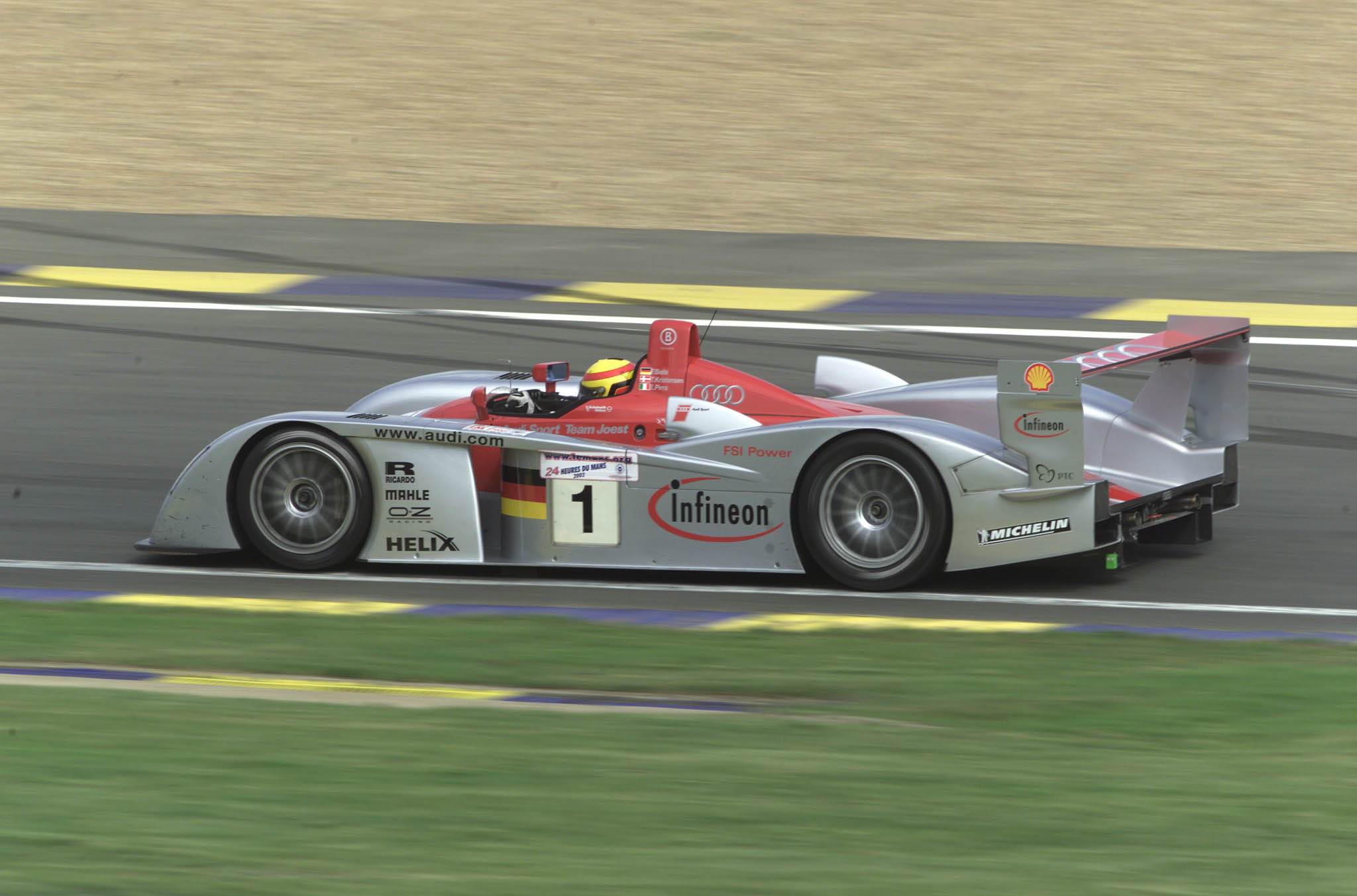 Ulrich Baretzky, Head of Engine Technology, was responsible for the development of the 3.6-litre V8-twin-turbo unit. For the 2002 season, there was no new engine to be built but the FSI power plant had to be fine-tuned. 'Because last year the development time leading up to Le Mans was very short we knew the FSI engine still had some potential', explains Baretzky. 'In the meantime we gained a lot more experience with the FSI technology'.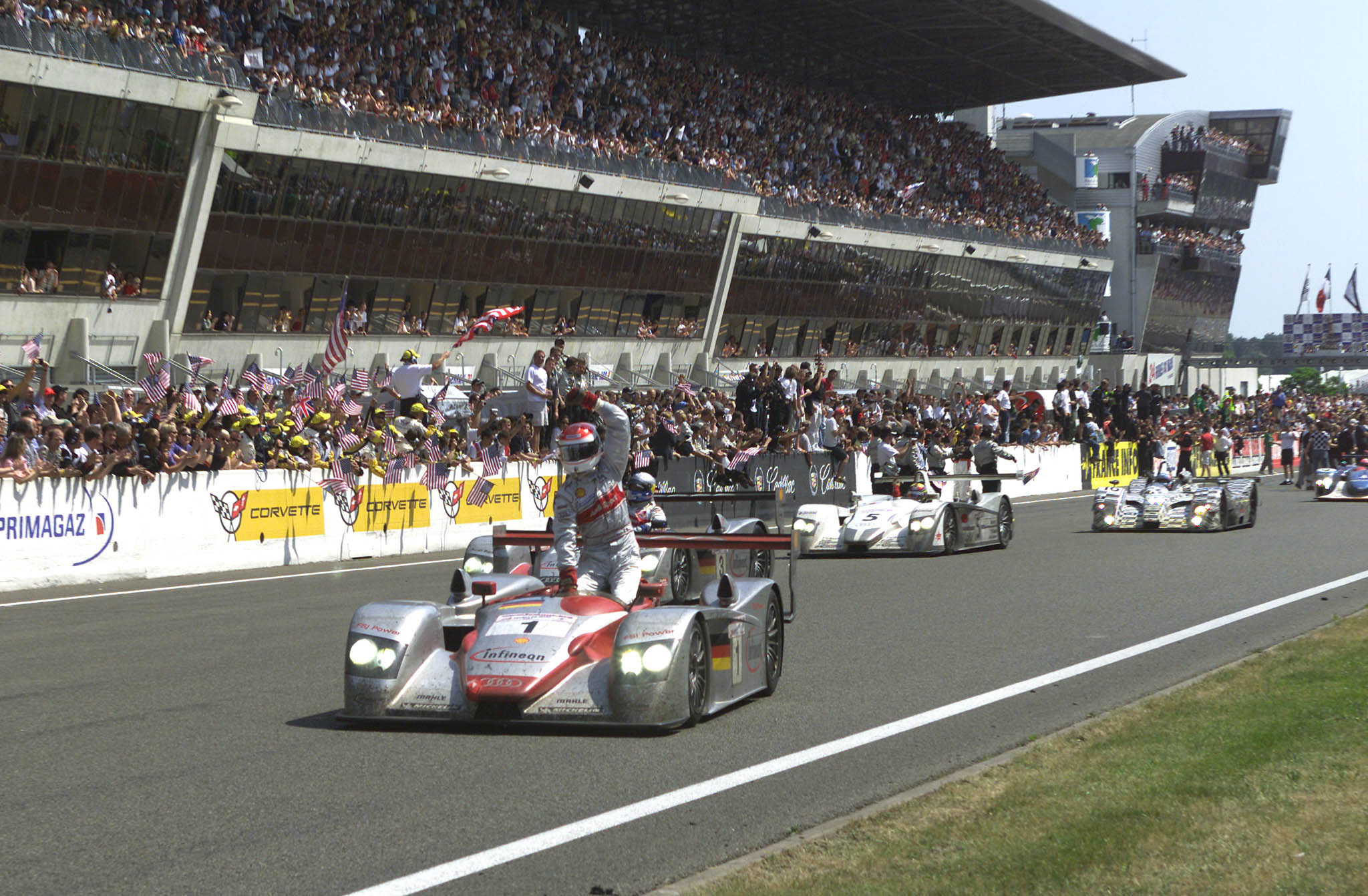 In an FSI engine the exact amount of necessary fuel is directly injected into the combustion chamber applying a pressure of 100 bars. The effects are a lowered fuel consumption, an increase of power at low revs and a better response.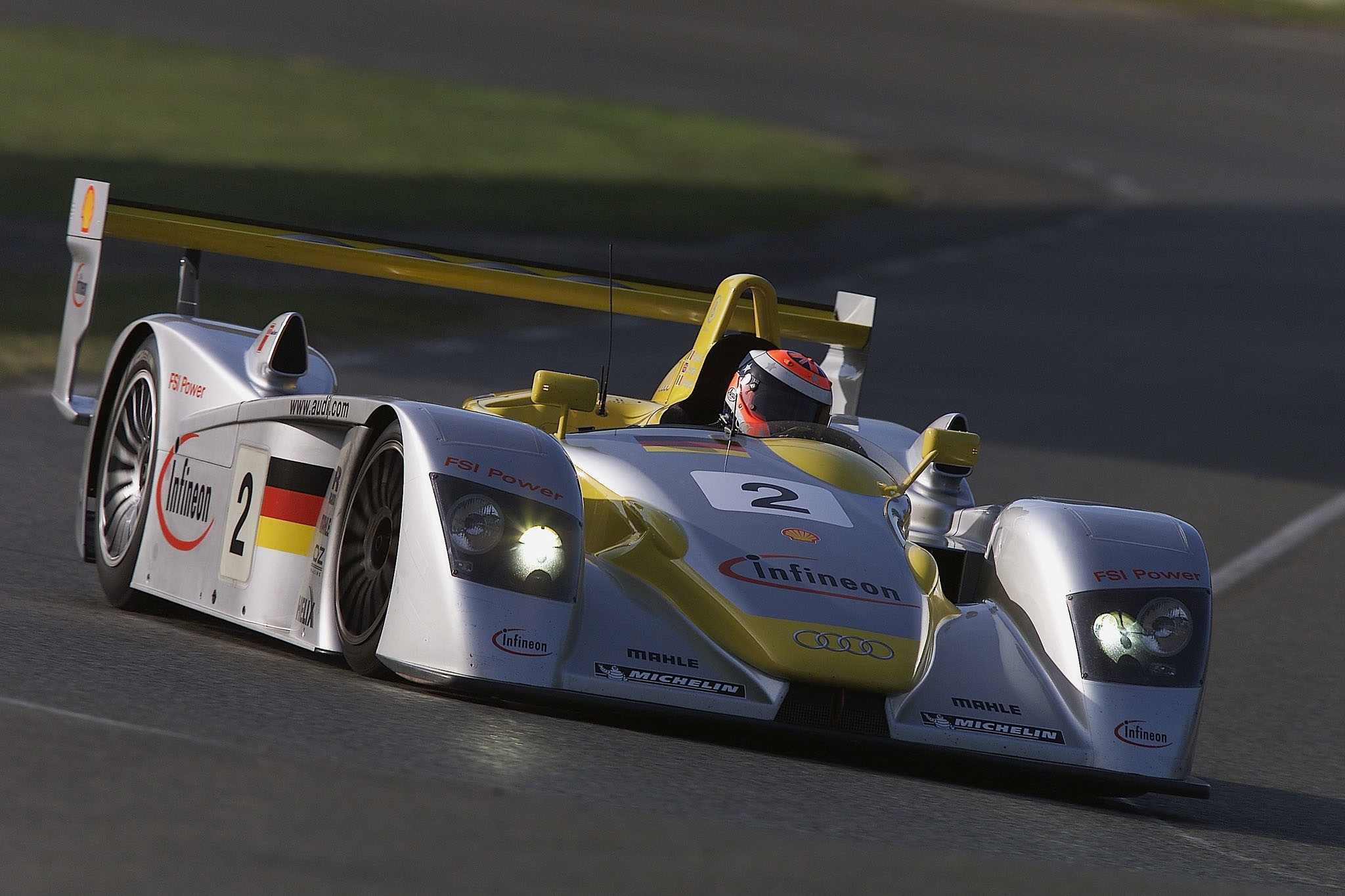 Photo Source: Audi Media Center