Following a promising year with the LC1 Group 6 prototype, Lancia wanted to continue being one of the frontrunners for the Constructors' World Championship and so they started working on developing the LC2. It was the first and only Italian car built to Group C regulations.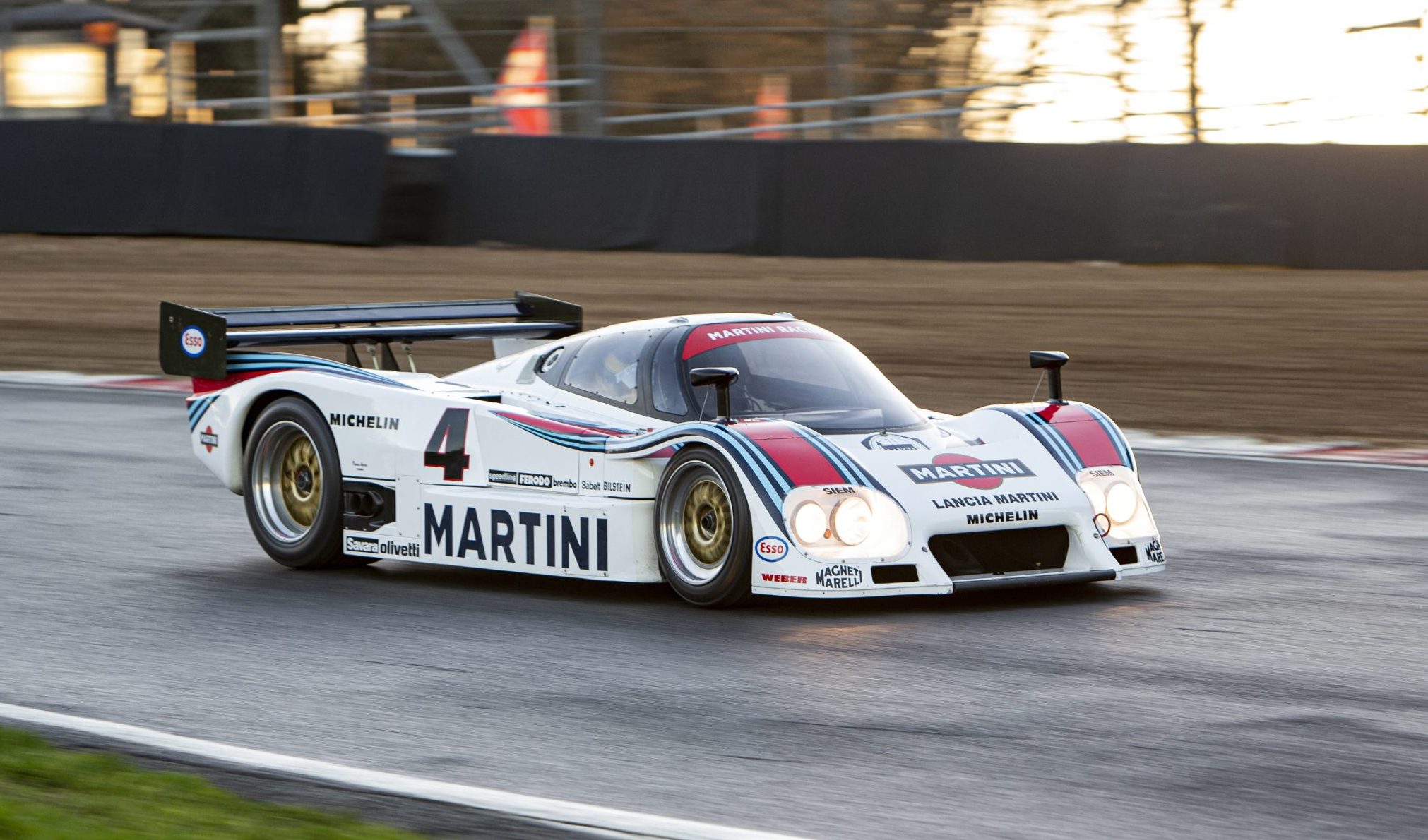 Like the LC1, the LC2 was developed almost entirely by Gianpaulo Dallara and Abarth. To keep pace with Porsche and the 956, a version of Ferrari's V8 was sourced from the 308 QV. With twin KKK turbochargers, the 3.0-litre engine produced around 850 bhp. Cooling was handled by a front mounted radiator and twin intercoolers beside the engine. It powered the rear wheels through Hewland five-speed manual transaxle.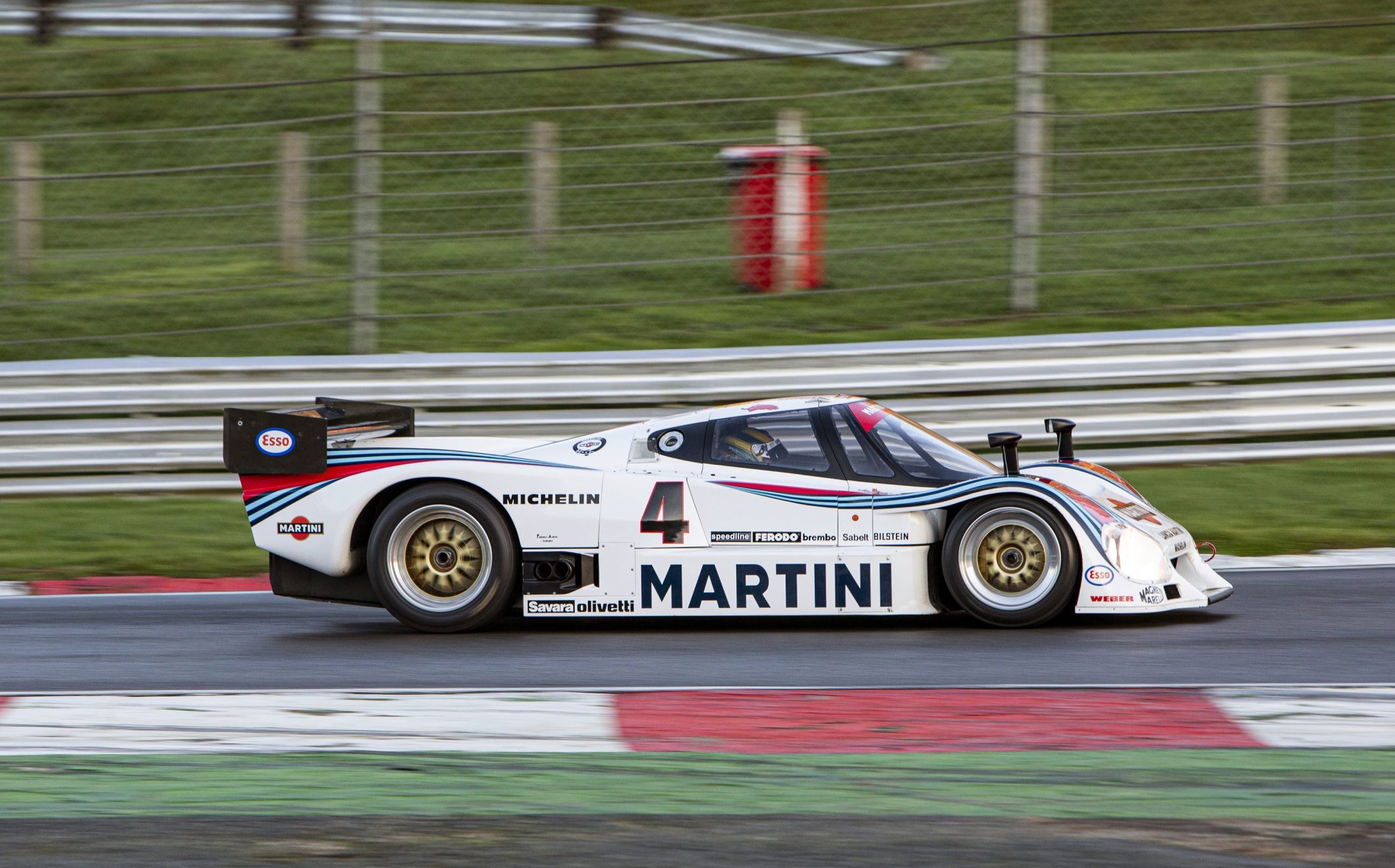 Under the Martini Racing banner, Lancia debuted the LC2 at the 1000 km of Monza and faced the Porsche 956 for the first time. The car posted a promising pole position, but suffered from tire problems for the remainder of the season. The car only won a European Endurance Championship round at Imola with drivers Teo Fabi and Hans Heyer. From 1983 to 1986, reliability plagued the LC2 and the Lancia Martini team which was one of the few willing to take on the dominant Porsche 956s at the time.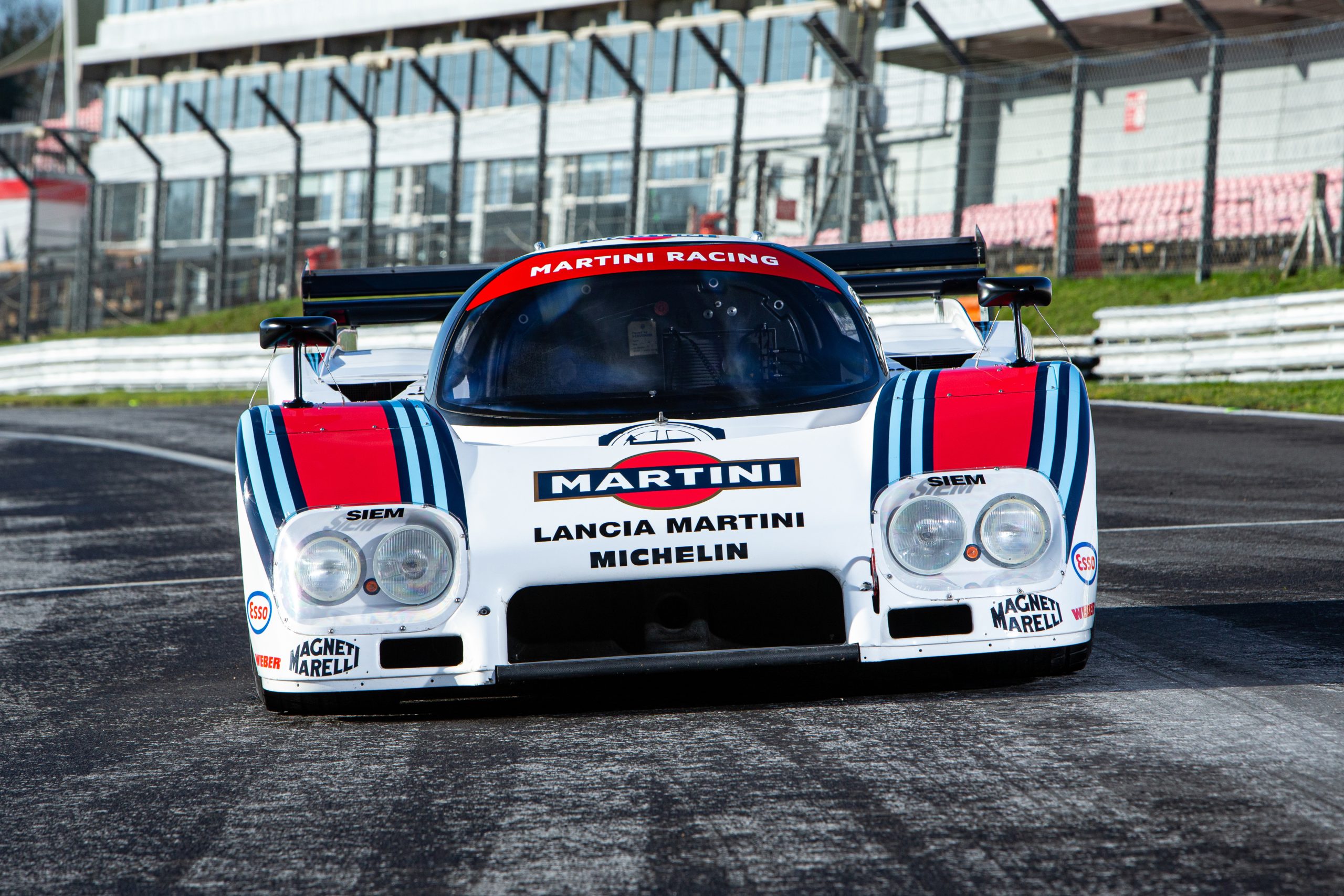 Photo Credit: RM Sotheby's