From 1975 to 1977, this remarkable vehicle dubbed as "Orange Blossom III," competed in prestigious endurance races such as the Sebring 12 Hours and the Daytona 24 Hours, challenging the top sports cars of its era.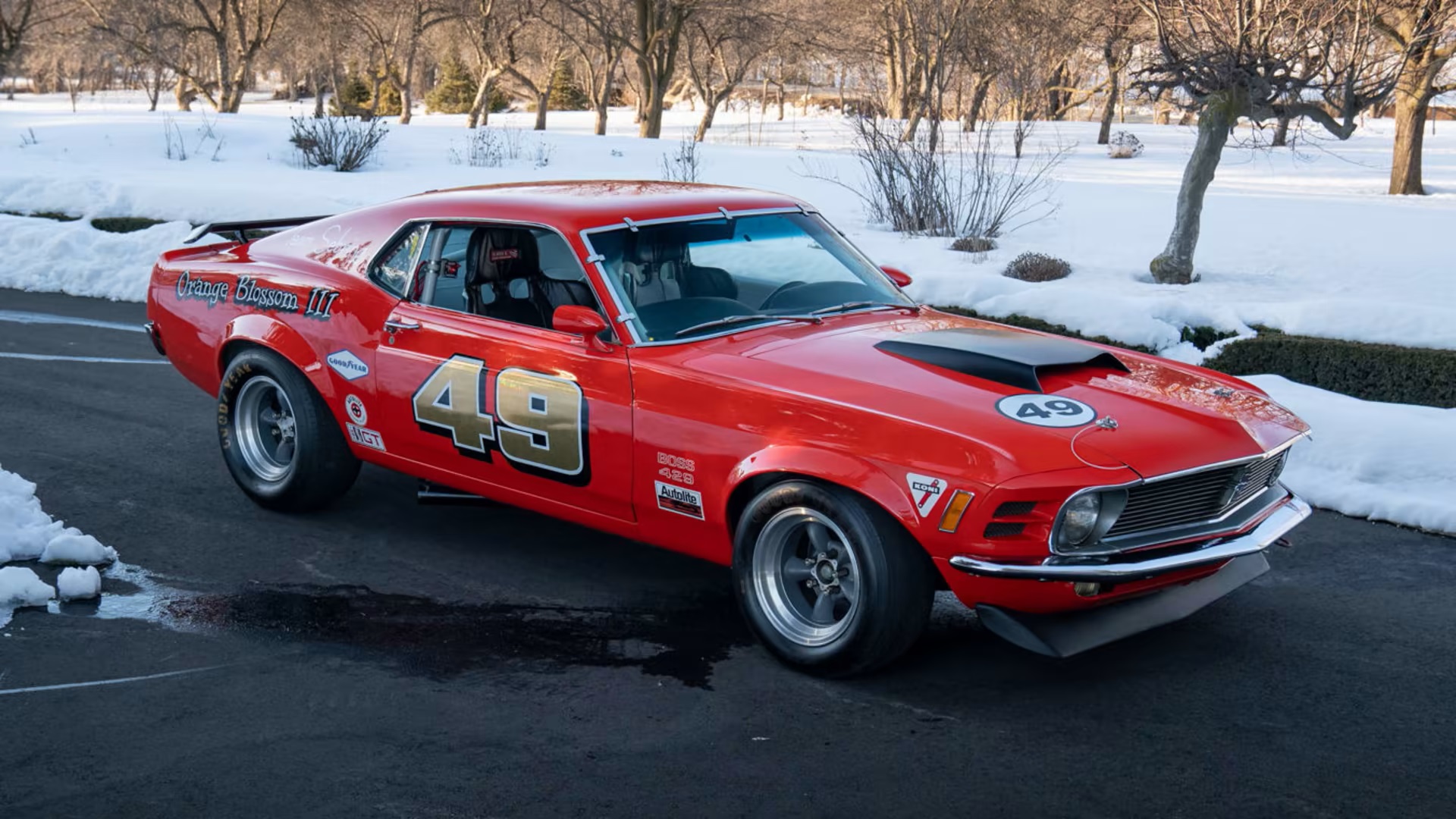 Despite the Boss 429's unconventional choice as a road race car platform, owing to its heavy 429 engine that led to uneven weight distribution and subpar handling characteristics, its formidable power compensated for these drawbacks on straightaways.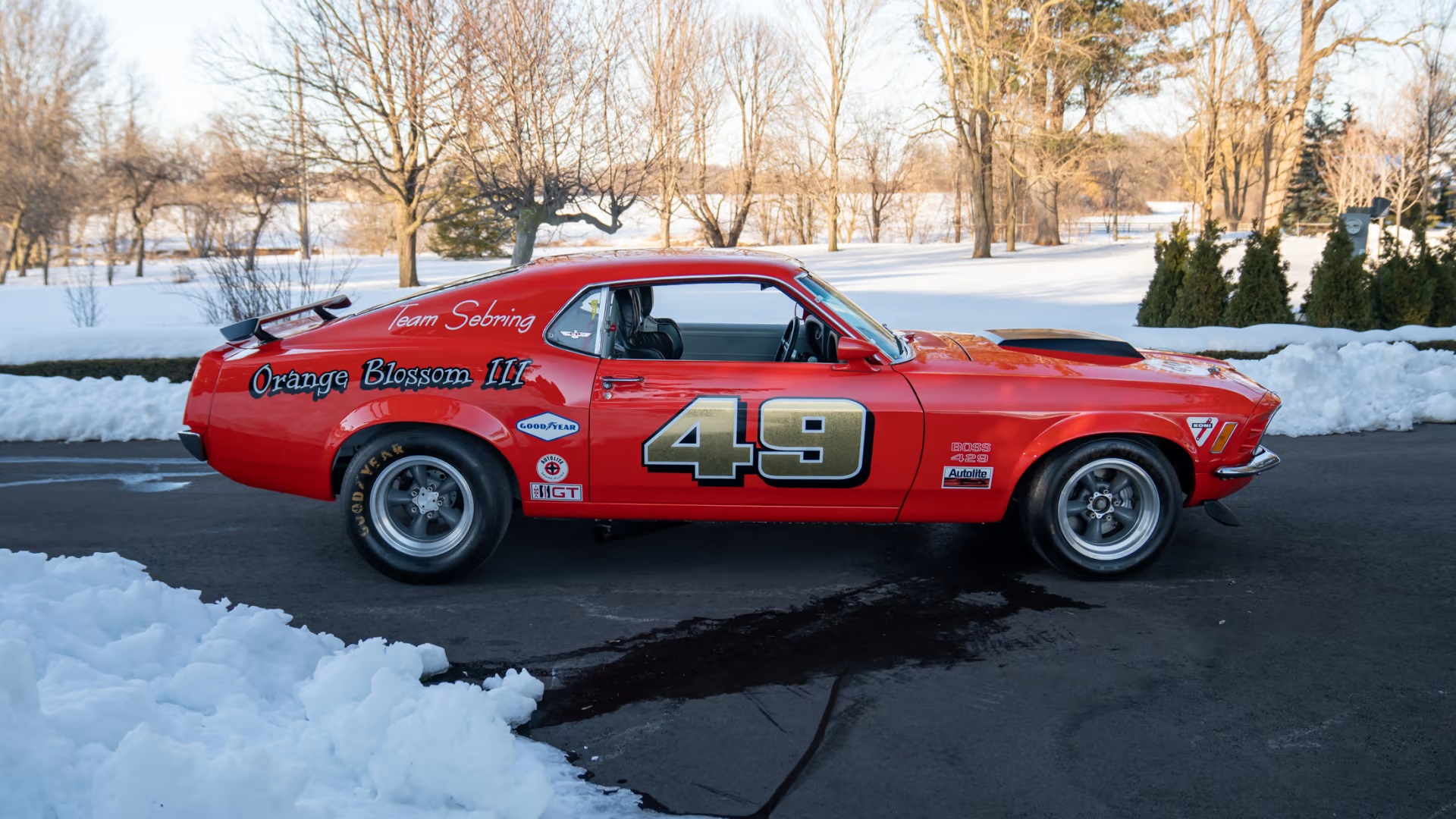 The Boss 429 engine boasted aluminum cylinder heads with a modified Hemi-type combustion chamber, referred to as the "crescent" by Ford. It employed a single 735 CFM Holley 4-barrel carburetor mounted on an aluminum intake manifold.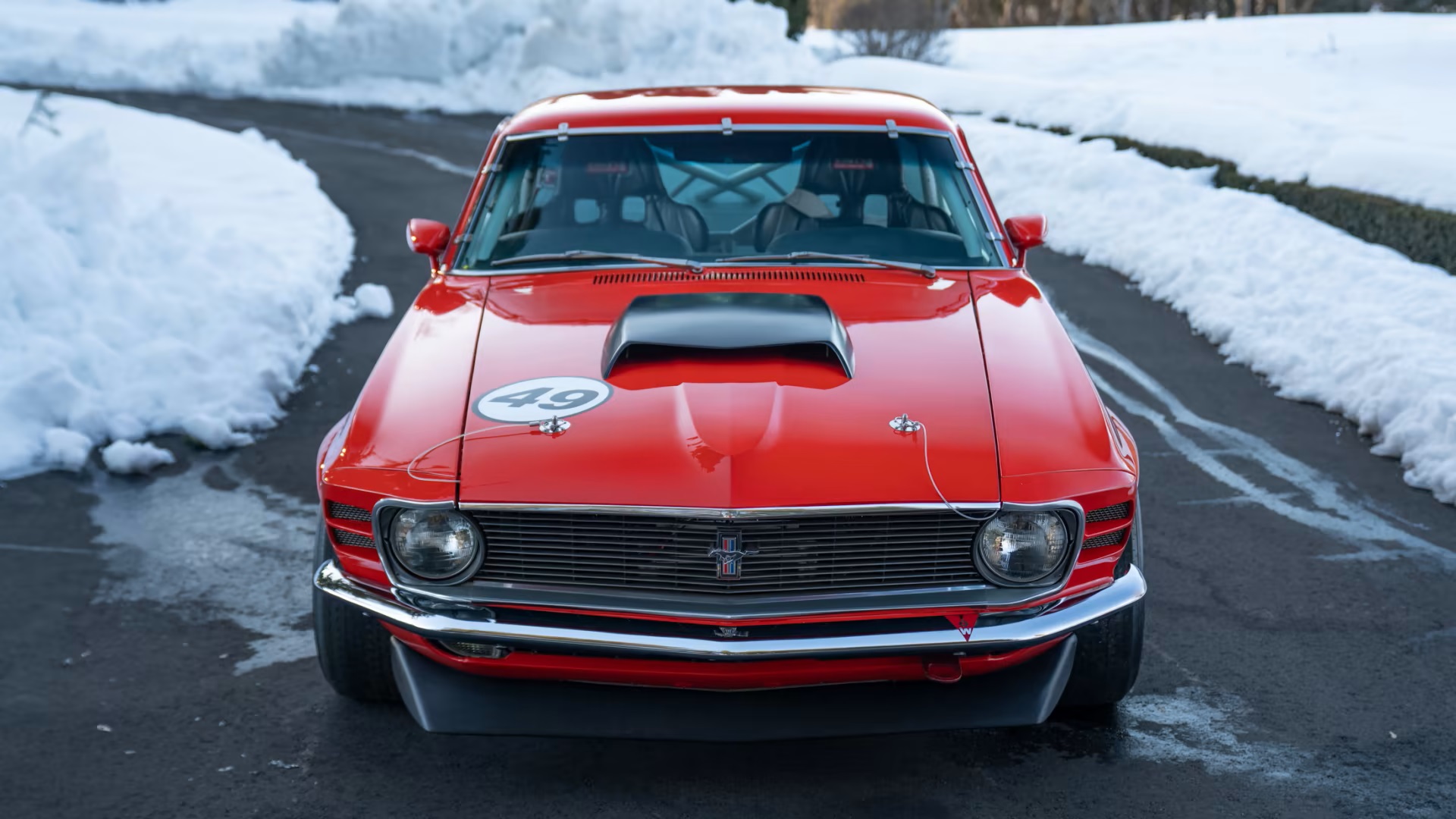 Equipped with the Hurst competition shifter and a 4-speed manual transmission, all of these vehicles were conservatively rated at 375 HP. However, it was widely believed that their actual output exceeded 500 HP.
Source: Mecum Auctions