The Holman & Moody Ford Honker II is one of the forgotten CanAm cars. Interestingly, it was overshadowed by its counterpart, the Ford F3L or P68, which gained notoriety by competing in Europe during 1968 and 1969. Both cars formed part of the Ford Advanced Vehicles program, which followed the successful GT40 efforts of previous years.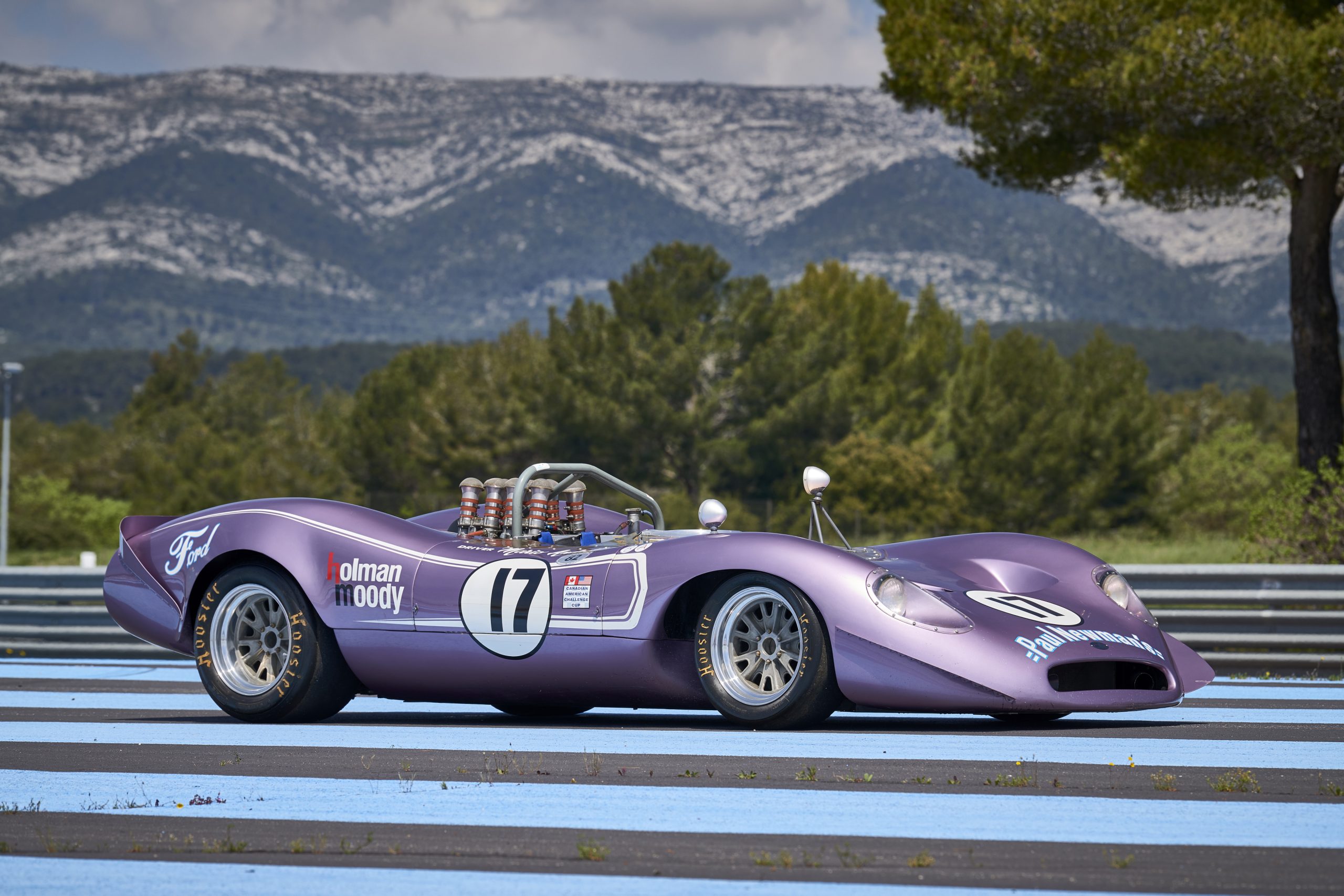 The Honker II featured a 377ci V8 engine derived from the production Windsor 351ci engine, which was bored-out by Holman & Moody and fitted with Tecalemit-Jackson fuel injection. The engine produced close to 600HP and was paired to a Hewland LG600 gearbox used in many other CanAm cars for transmission.
Suspension was relatively conventional, with independent upper and lower wishbones at each corner, while the brakes and shock-absorbers featured a unique design for CanAm cars at the time, similar to those seen on the Cooper Formula One cars.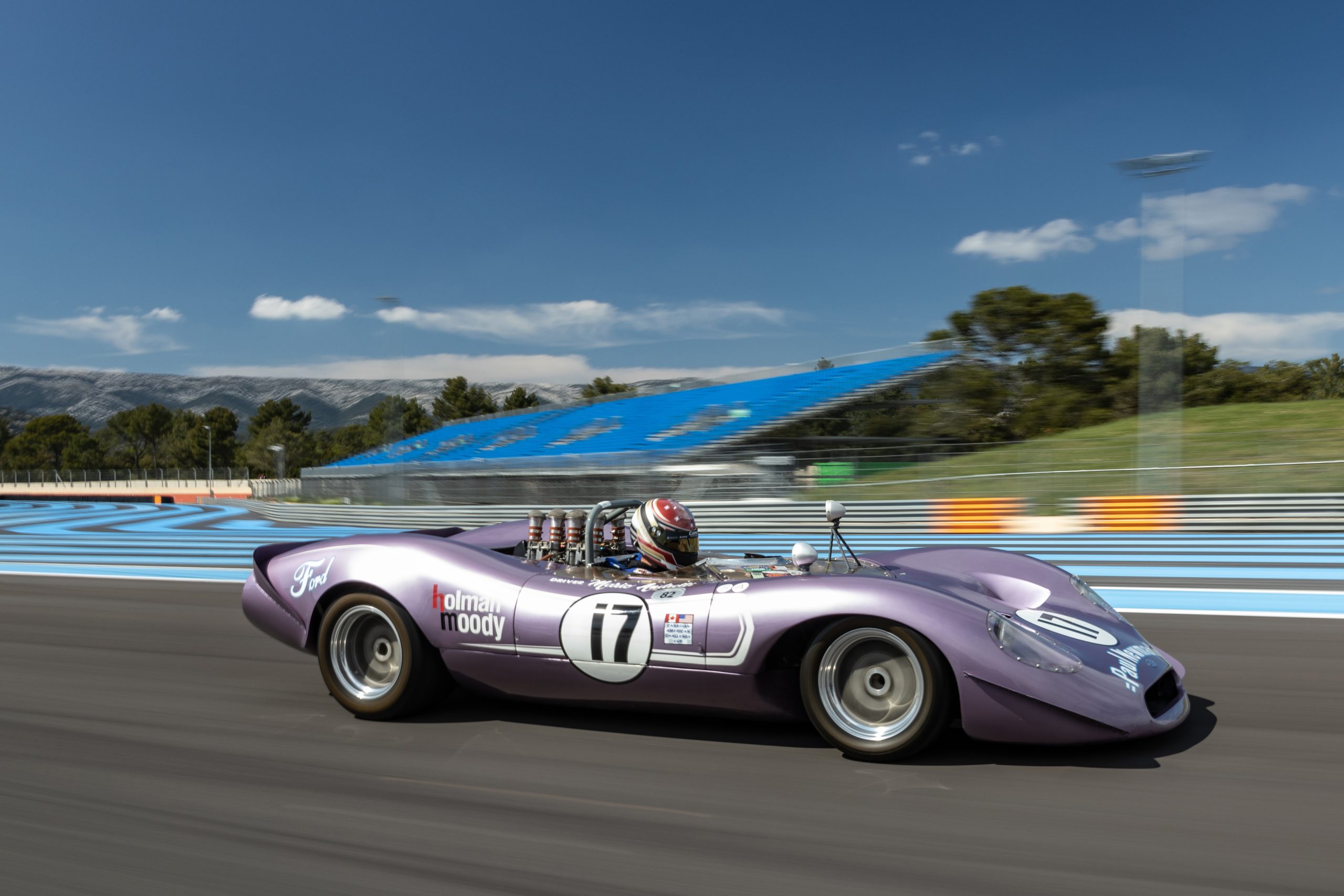 Photo Source: RM Sotheby's