Considered as the first supercar in the world, the Lamborghini Miura definitely stood out in looks, technology, and performance. The Miura was the fastest production car in the world with a top speed of 163 mph and 0 to 60 mph in 6.3 seconds.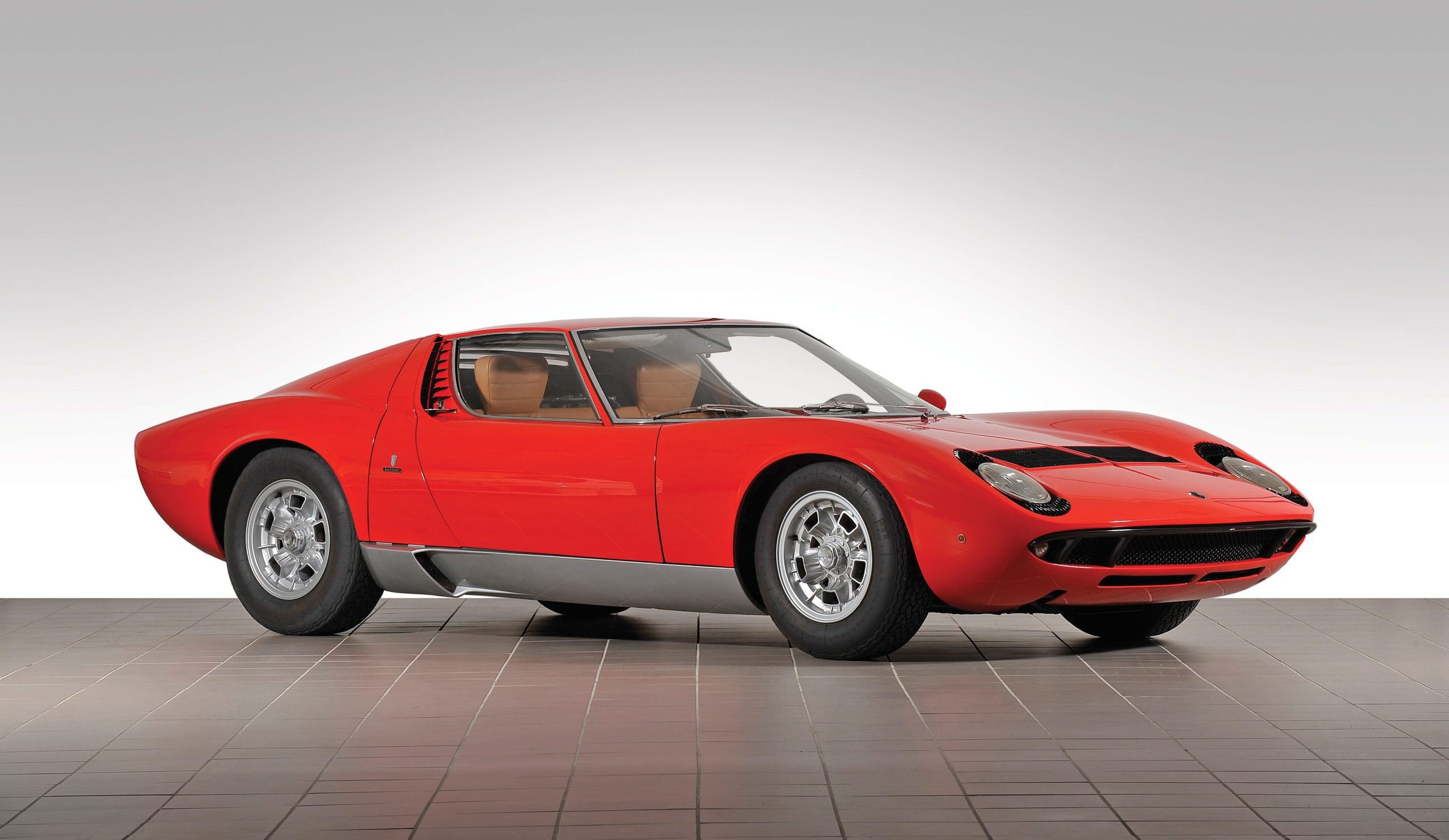 Unlike almost anything on the road, the Miura was endowed with a quad-cam V12, that sat transverse and behind the drivers. Immediately, everything from Ferrari to Aston Martin looked outdated by comparison upon release. The Bizzarrini-designed quad-cam 3929cc V12 was carried over from 400GT. Output increased from 320hp to 350hp thanks to increased compression ratio and the upright positioning of carburetors. This overwhelmed Ferrari 275GTB by as much as 50 horsepower.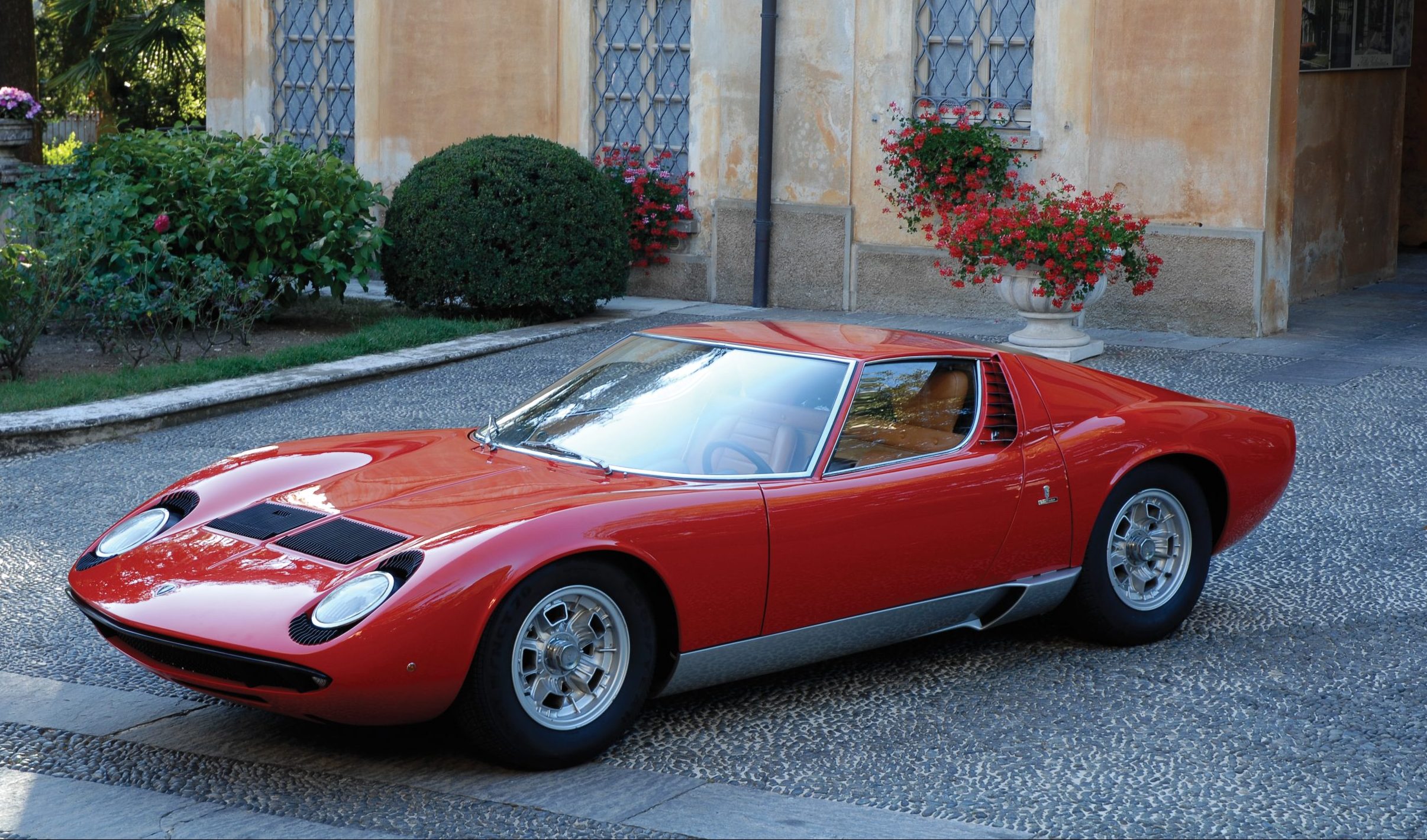 The Lamborghini Miura P400 was a masterpiece in automotive history and people still regard this car as one of the most innovative models ever to be built in Italy, let alone in Sant'Agata by a company that was founded a few years earlier … the Miura P400 model was built in 475 units before an even wilder version, the P400 S was introduced.