Built as Ferraris Cabriolet, the 275 GTS replaced the 250 Series II Cabriolet in 1964 at the Paris Motor Show. New to the car was an updated body by Pininfarina and 3.3-liter engine which it shared with the 275 GTB 'Berlinetta.'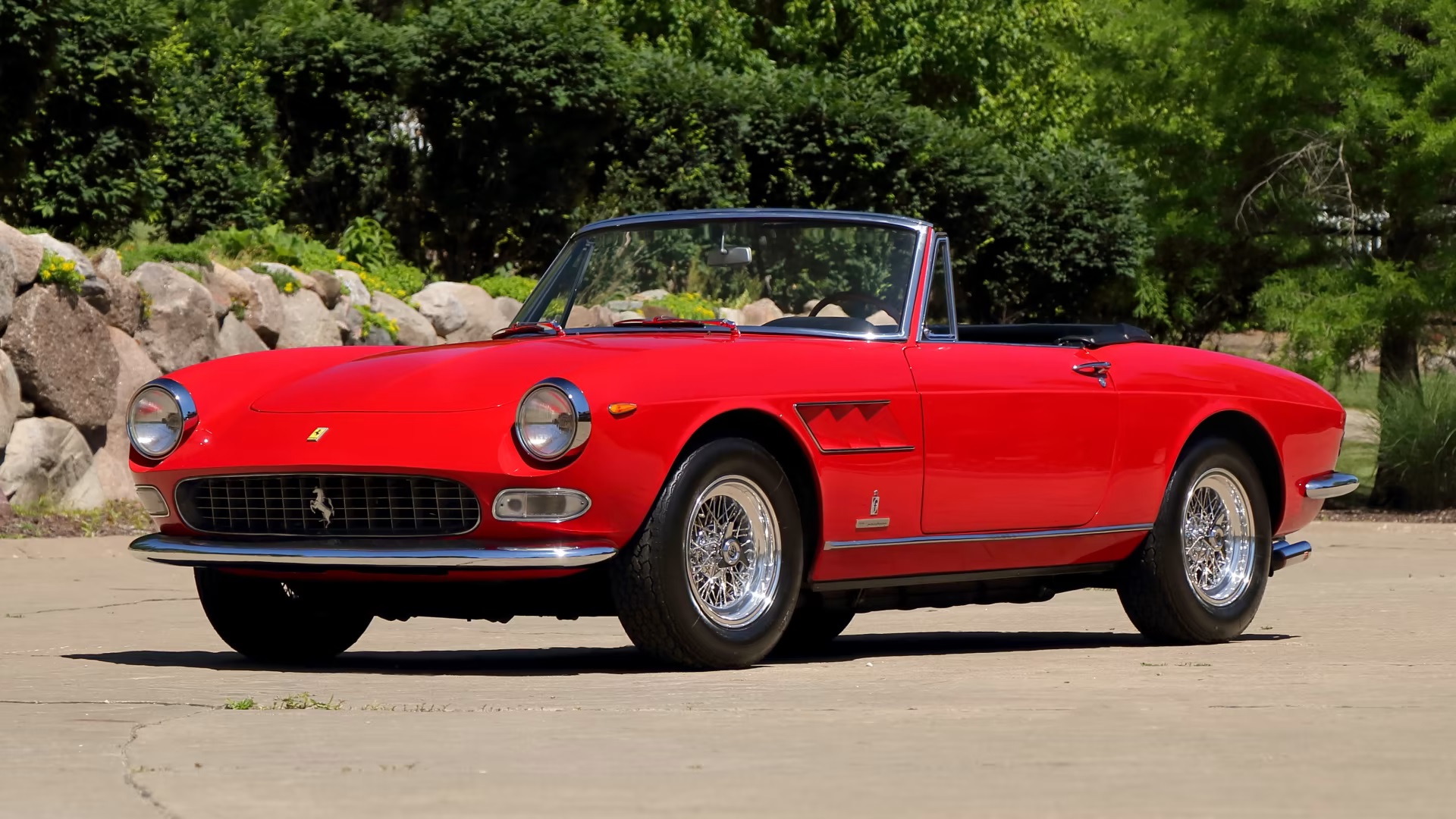 A new 3.3-liter version of the Colombo V12 engine called the Tipo 213 was developed. Producing a capable 260 bhp, it could power the luxurious cabriolet to around 150 mph. The chassis was thoroughly revised to include four-wheel independent suspension. Double wishbones were implemented at all four corners as were disc brakes.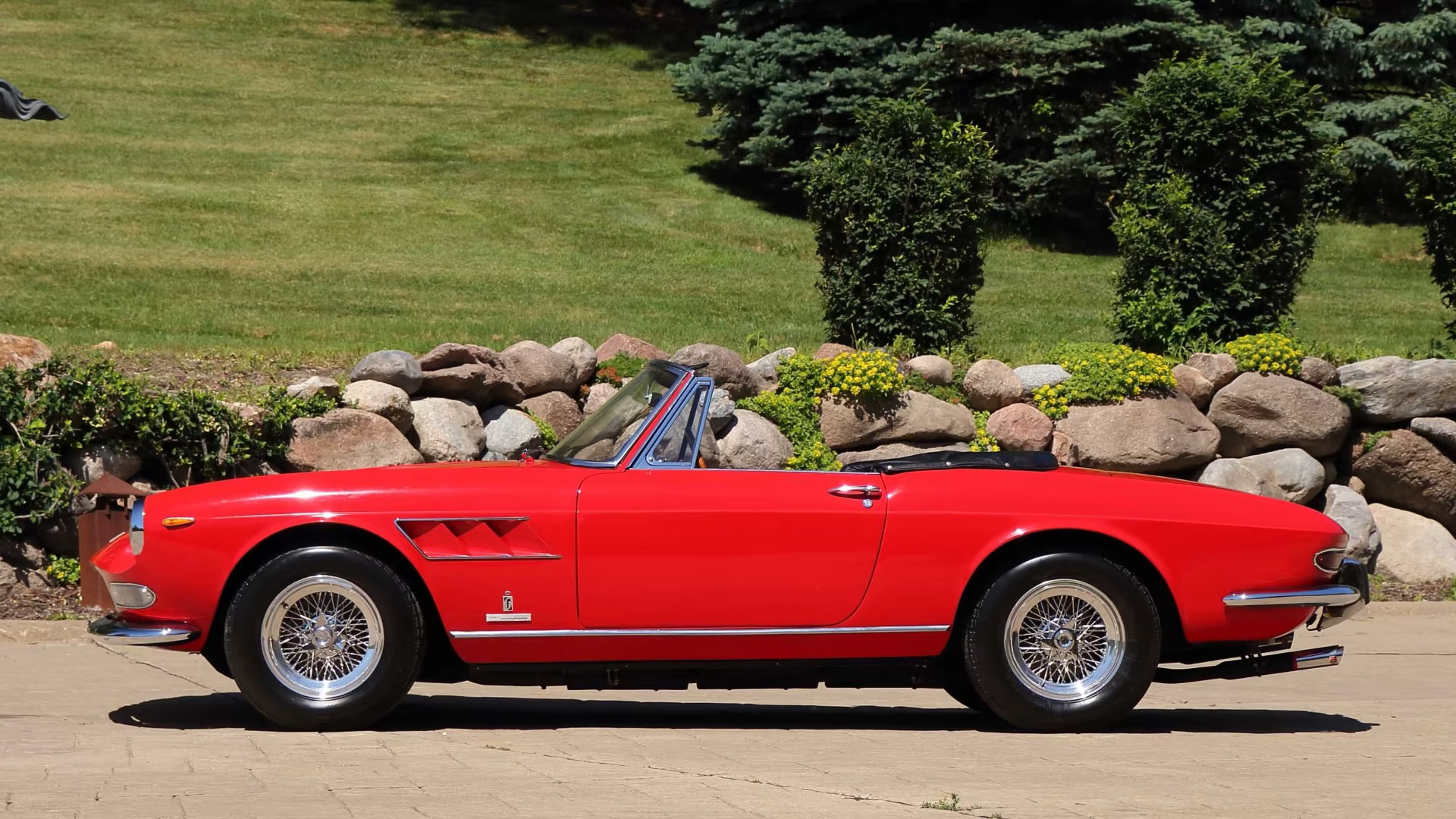 Only 200 examples of the GTS were built in a quick two year production. Many of these ended up in the California market.
Photo Source: Mecum Auctions