Designed for long distance competition, the 166 MM took its name from one of the world's most famous road races, the Mille Miglia, in which the Maranello cars were to triumph again and again. Its coachwork was built by Touring using the "Superlight" method. The 166 MM was both extremely light and extremely dynamic whilst still maintaining significant structural stiffness. The 166 MM's engine was also modified for run on "normal" commercially available fuel.
Technically the Ferrari 166 MM shared the tubular frame that was characteristic for all of the company's sportscars of the 1940s and 1950s. Suspension was equally straightforward with wishbones at the front and a live rear axle. The Gioacchino Colombo designed V12, now in its third iteration was just under two liters or 166 cc per cylinder. Ferrari outsourced production of the bodies to Touring of Milan who made 25 roadsters using their patented Superleggera technique. It fixed aluminum-alloy panels directly to a tubular space frame which was both light and rigid.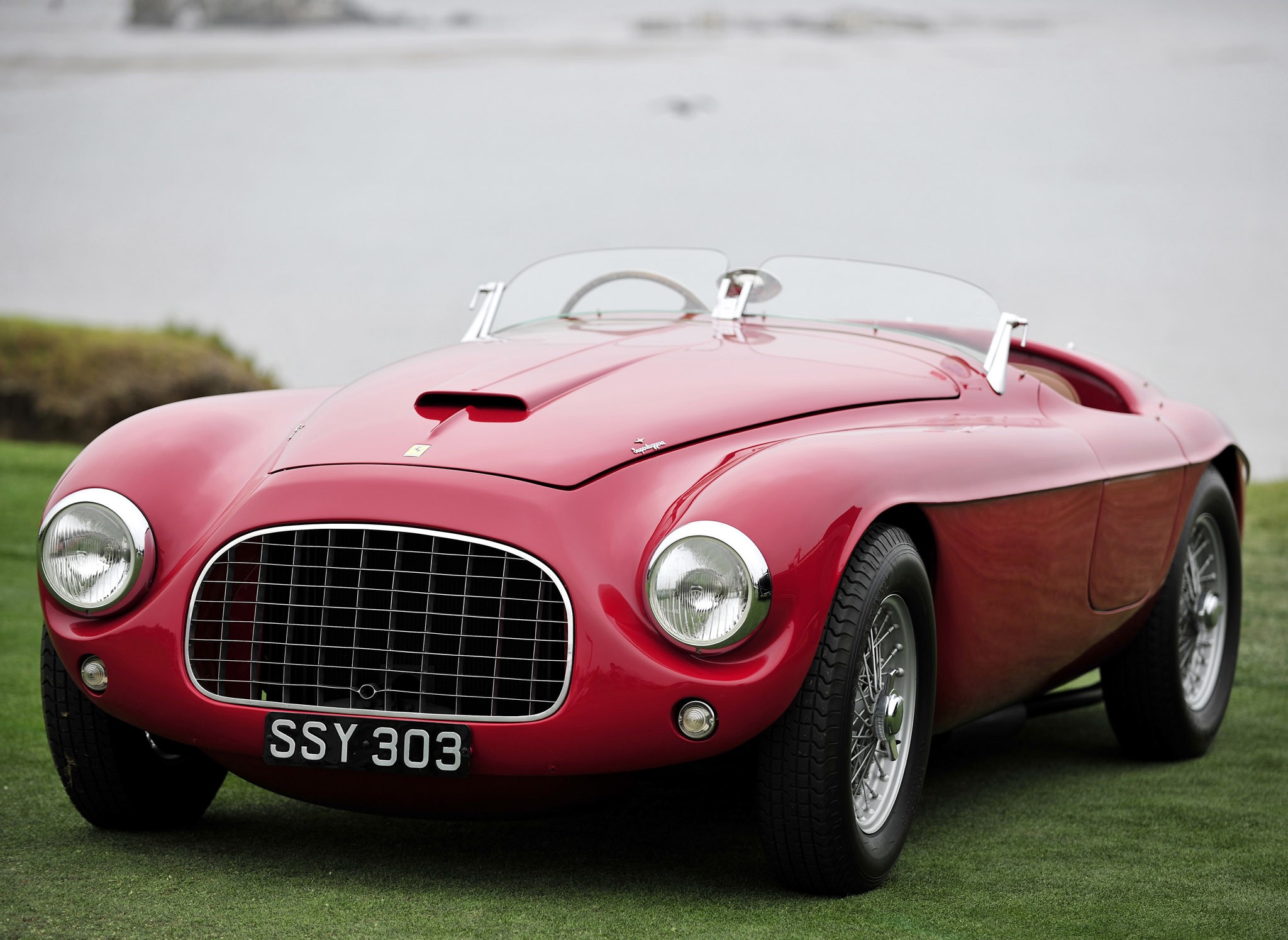 Designed by Carrozzeria Touring's head of design, Carlo Felice Bianchi Anderloni and bestowed by Giovanni Canestrini with the sobriquet "barchetta" or little boat, the car was an immediate sensation when it was first displayed at the 1948 Turin Auto Show.
Photo Source: Favcars.com