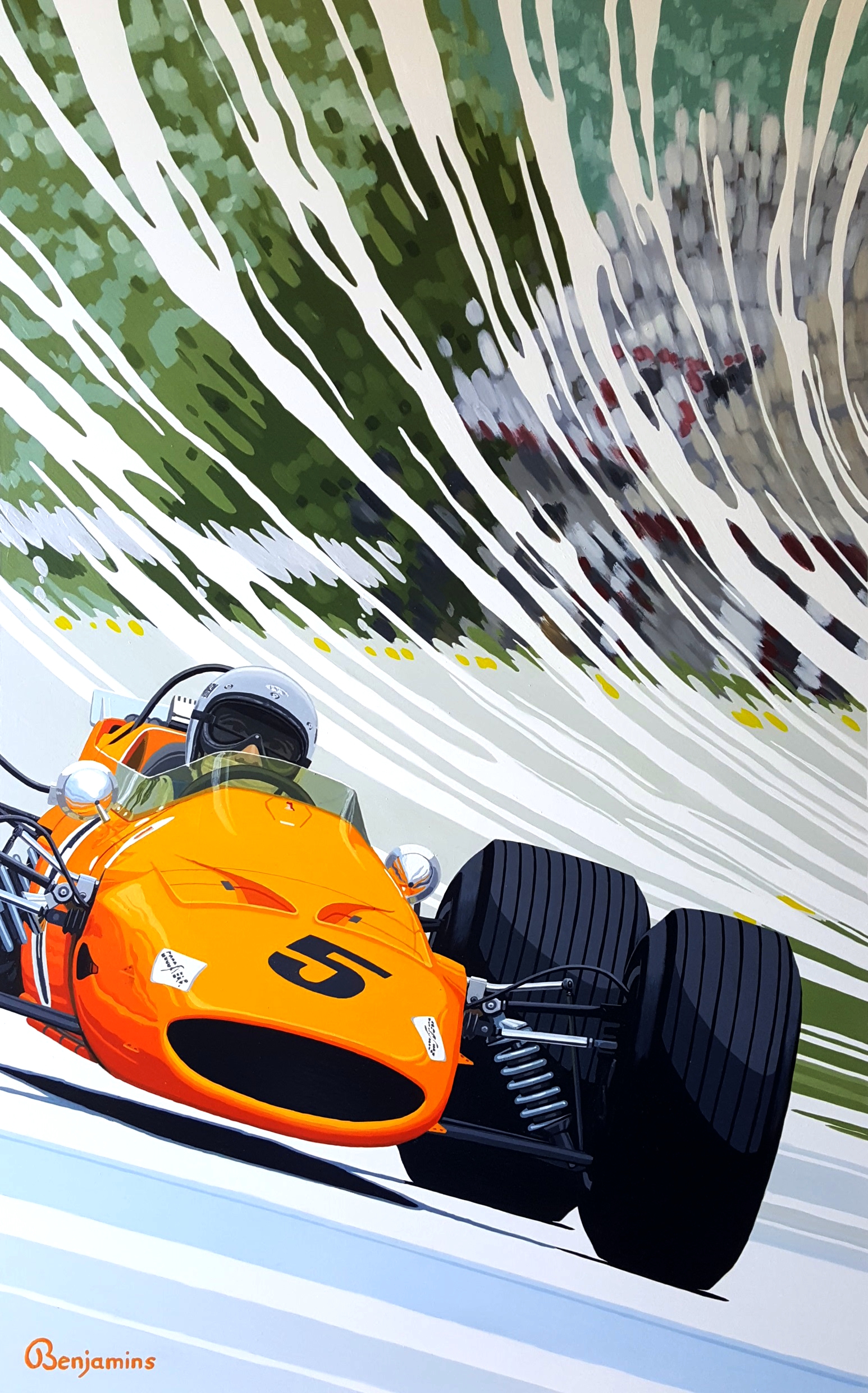 I chose to depict Bruce McLaren in his Papaver Orange car as I wanted to portray the beautifully sculpted mechanical details of the riveted, sheet aluminum cars from that era. The honest suspension in all its painted or plated steel and rose-jointed glory unfettered by billboard writing or any other sanitizing, aerodynamically sympathetic encumbrances. Those cars would came much later. Carbon fiber jello molds with nondescript personalities and abrasively recognizable only by their advertising.
So, too, the magnificent track – literally halved from it's original 8.76-mile in 1979 and no longer using the public roads. My image shows the old Spa-Francorchamps with trees and homes in the background with their front doors literally yards away from the track, the course workers separated from the cars by a few hay bales undoubtedly supplied by a local farm.
It would be unrealistic to wish for a return to those days but through my painting I have been able to reach into the past and give a distinct taste of life that was.
The legacy of Bruce McLaren lives on.
Title: "BRUCE".
Medium: Acrylic paint on wood.
Size: 32" x 48 x 2"
Giclees – 5 only – signed and numbered, sized as original – $1950
Price of original: $8250
Contact Info:
Arthur Benjamins
(480) 747-8903
arthur.benjamins@aol.com
www.1pilgrimstudio.com