[adinserter block="7"]
The BMW R7 motorcycle was judged Best in Class in the German Motorcycles category at the 2012 Pebble Beach Concours...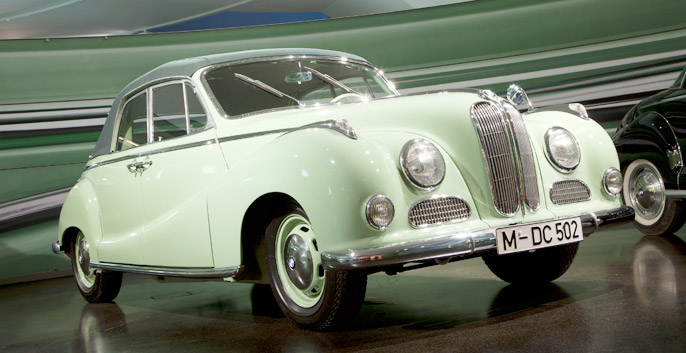 The BMW Museum in Munich is devoting a special exhibition to the development of the big BMW Coupes and Convertibles, starting October 28, 2011 and running through the end of September 2012. Entitled "The Line of Beauty", it features 14 outstanding exhibits that span the years 1937 to 2011 and...
A virtual museum tour of the famed BMW Art Car Collection is now available, with an extensive overview of the...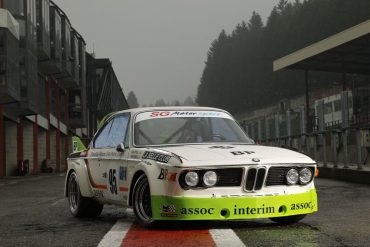 Bonhams will hold an auction comprised entirely of BMW produced and powered automobiles, motorcycles and related automobilia on October 1,...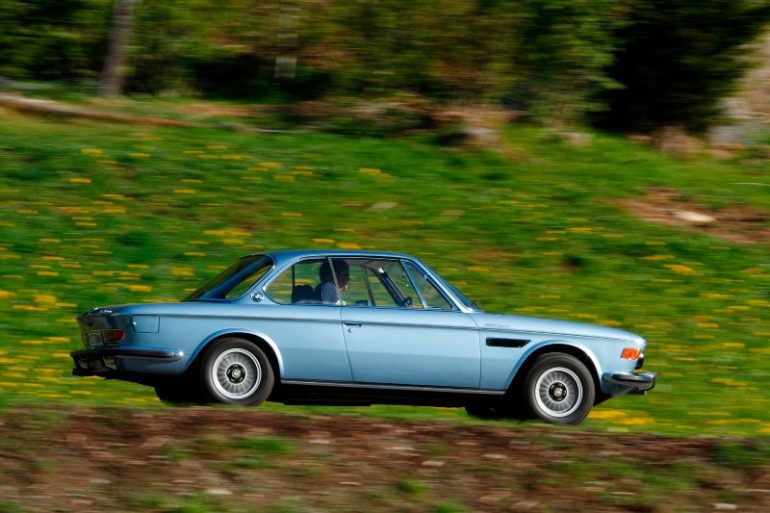 Report and photos by Zoltan Papp Seldom happens that the experience of a spectacular and memorable event can be further enhanced. That was the case with this year's BMW Classic Tour which served as an after-act, following the heightened atmosphere of the Concorso d'Eleganza Villa d'Este, pampering a dozen invited...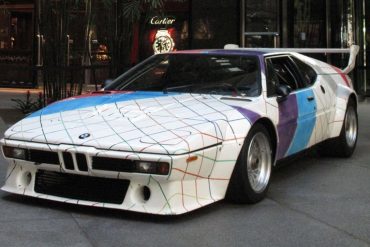 Bonhams will offer the 1979 BMW M1 Pro Car painted by Frank Stella on behalf of the Solomon R. Guggenheim...
By Will Silk The latest Classic Cars for Sale is a 1959 BMW 507 found in the September 1978 issue...
By Will Silk Few mass produced performance cars that have appeared over the past 25 years have lived up to the level of credibility like that of BMW's M3. In the early 1980s, BMW was forced to cut production of their M1 mid-engine supercar that had significantly helped the Bavarian...
South African artist Esther Mahlangu's 1991 design of a BMW 525i will be displayed at the Museum of Arts and...
Two cars from the official BMW factory collection were among the top selling lots at Bonhams inaugural sale of Collectors'...
A 1995 McLaren F1 GTR 'BMW Art Car' will headline a new Artcurial auction to be held July 9th, 2010 at the Le Mans Classic. The inaugural Le Mans Classic sale will be run by Artcurial Motorcars and its newly structured Vintage Automobiles Department under director Matthieu Lamoure, marking a...
BMW brought a tradition back to life when it lined up at the 78th staging of the Le Mans 24...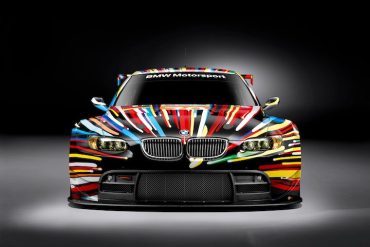 The Jeff Koons BMW Art Car was unveiled June 1st, 2010 at the Centre Pompidou in Paris, the same place...
Story by Will Silk BMW is a marque that may appear relatively young in terms of motorsports accomplishments to many here in North America, but whose four wheeled racing efforts actually began just before the Second World War with what is perhaps today seen as one of the most quintessential...
This 1937 BMW 328 Mille Miglia 'Bügelfalte' will be offered for sale at RM Auctions' Sporting Classics of Monaco sale,...
The BMW Classic specialist workshop will not only be repairing and restoring its own classic vehicles, but also those belonging...
A 1937 BMW 328 Mille Miglia 'Büegelfalte', chassis no. 85032, will make its auction debut at RM's inaugural Sporting Classics of Monaco sale on 1st May, 2010 at the Grimaldi Forum. This very significant pre-war sports racing car brings factory Le Mans and Mille Miglia experience, in addition to its...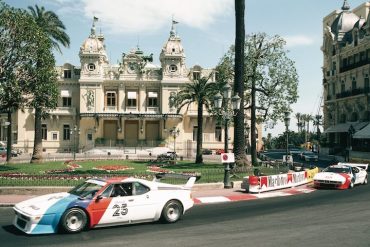 Having bid farewell to Formula One, BMW will reportedly strengthen its involvement in GT and touring car racing for 2010...
BMW has a long and distinguished history at the Mille Miglia, culminating in 1940 when Fritz Huschke von Hanstein and...
The Isle of Man Tourist Trophy motorcycle race is held annually on the Isle of Man and was for many years the most prestigious motorcycle race in the world. Since it was first held in 1907, the race was dominated by British motorcycles and riders. That ended on this day...
BMW and the Mille Miglia are united by a shared history that goes back a long way. The triumphs of...
The BMW M1 ProCar Series made its comeback on July 19th at Hockenheim, 30 years after its last outing, when...
Using the new 3.0 CSi model as a foundation, BMW created the Coupe Sport Leicht or Coupe Sport Lightweight to homologate the car for the European Touring Car Championship. BMW took the Lightweight name seriously, as CSLs came with aluminum doors and trunk lid, and a lightened monocoque formed from...