An extraordinary line-up of collectors' sportscars will be offered in June at Bonhams' annual auction held in conjunction with the Greenwich Concours d'Elegance.
Just 30 miles from the metropolis of New York City on Greenwich, Connecticut's grassy waterfront park, more than 100 cars from all eras will be offered, including some very interesting sports cars.
Illustrating the quality and variety of the sports cars on offer is a 1964 Aston Martin DB5 Convertible that has been in current ownership for nearly half a century. Delivered new to New York, it is one of only 39 left-hand-drive examples built and it's also loaded with factory options, including ZF 5-speed transmission, air conditioning and power windows. Rare, fast and incredibly handsome, it answers the question of "What could be better than the quintessential British secret agent car?" – a open-air version of the very same.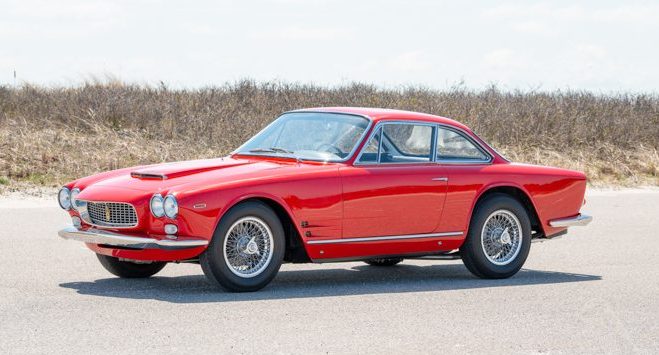 Representing other classics is a 1966 Jaguar E-Type Series I Roadster, 1963 Maserati Sebring 3500 GTi Series I Coupe, and a 1959 AC Aceca Coupe, among others, that will be offered.
For modern supercars, standouts include a 2005 Ford GT Heritage Edition, 1998 Lamborghini Diablo VT Roadster, 1986 Ferrari Testarossa Monospecchio that is one-owner from new, and a 1986 Lamborghini Countach 5000 S that is also one-owner from new, as well as a 1987 Porsche 930 Turbo.
"One of the hallmarks of our annual Greenwich auction," said Eric Minoff, Bonhams Greenwich Head of Sale, "is the immense variety of collectible cars. There always is something for every taste and budget, which always makes for an exciting event."
To learn more about the Sunday, June 3rd auction in Greenwich, including registering to bid – in person or remotely, visit Bonhams.com/Greenwich.