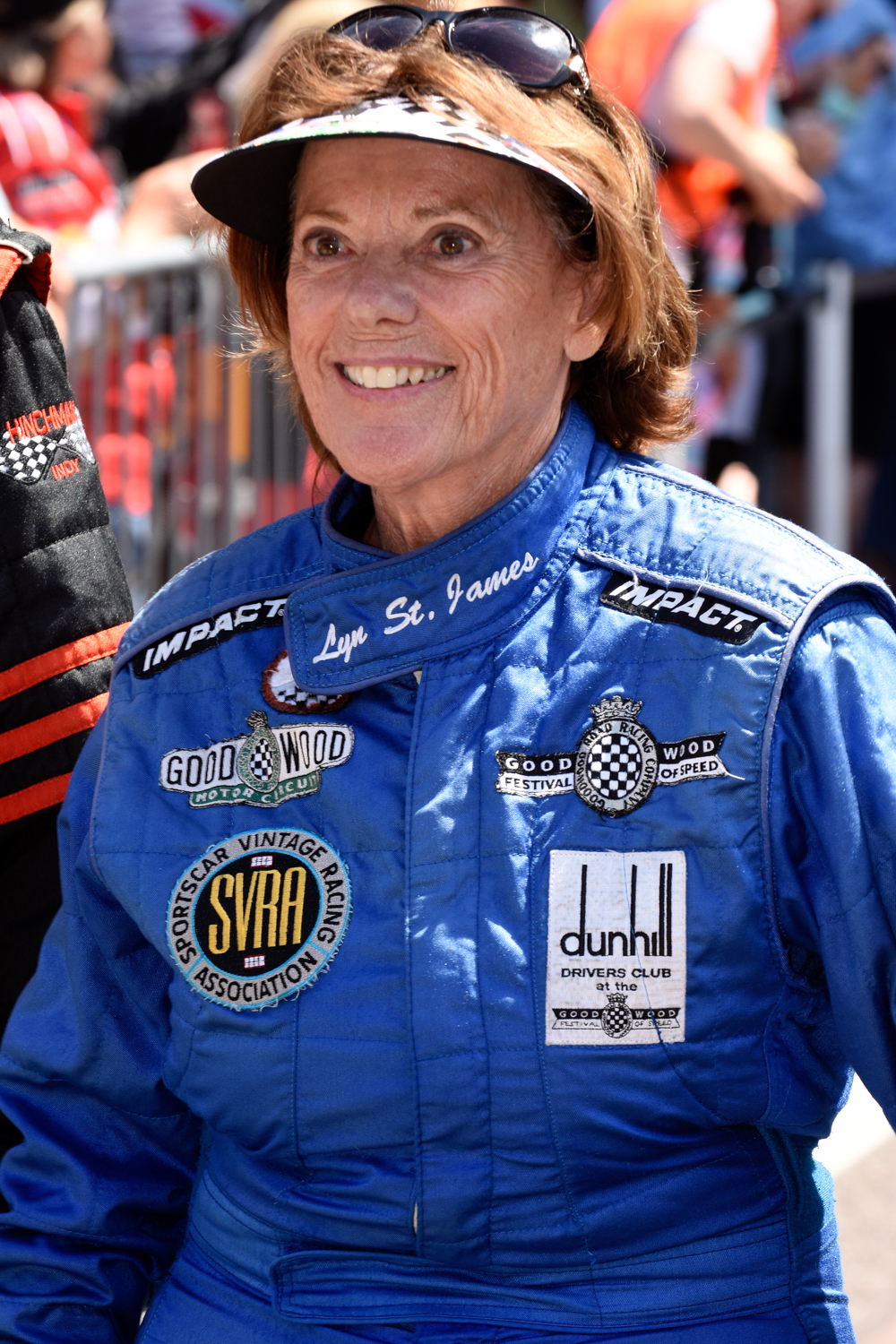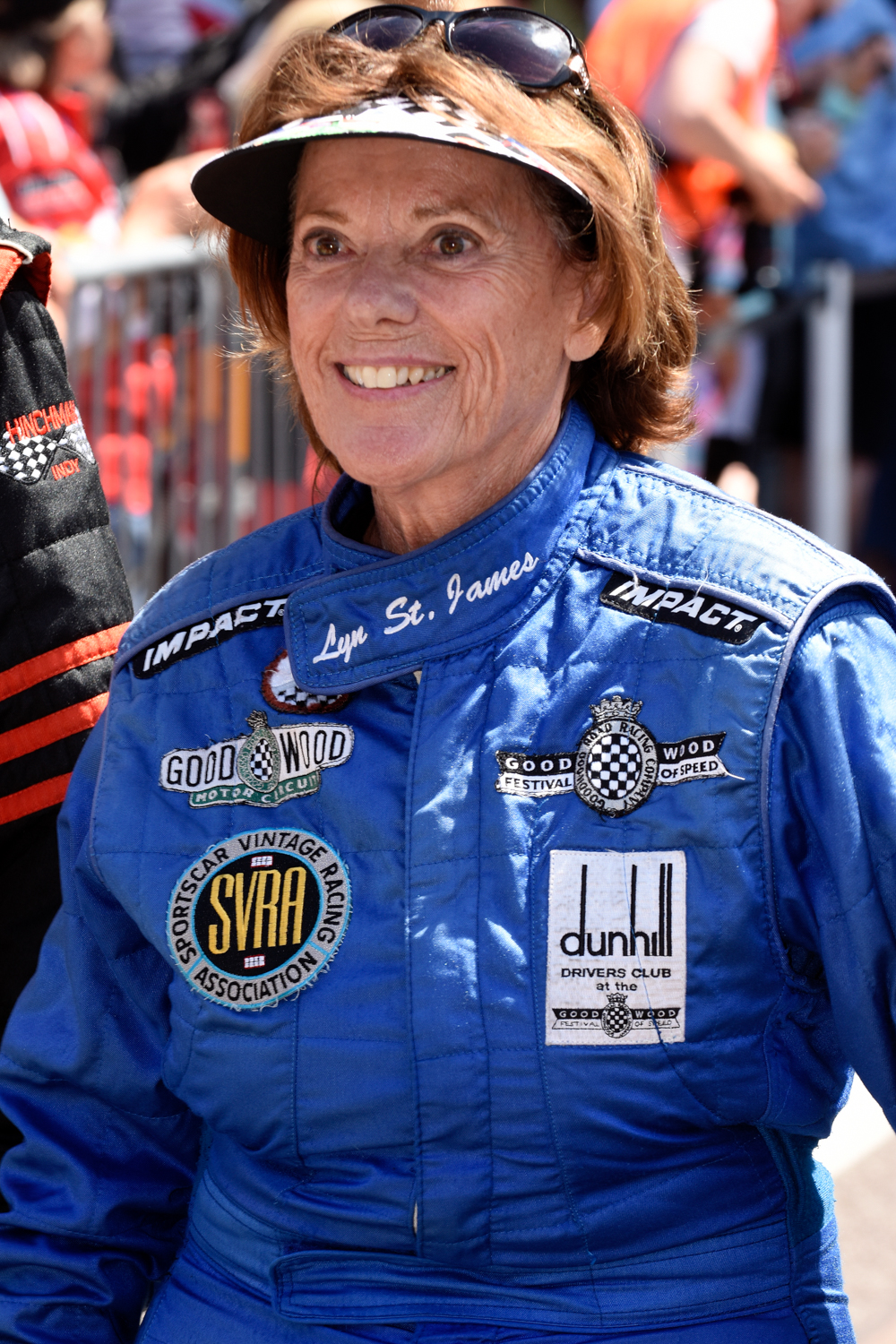 Racer, writer, broadcaster, entrepreneur and motivational speaker Lyn St. James is the Honoree of the 26th annual Amelia Island Concours d'Elegance scheduled for March 4-7, 2021.
Lyn's life is a high speed motorsports adventure. Her racing career began in a Ford Pinto — her daily driver — in the 1970s and had its grand finale more than two decades later in a special commemorative ceremony on the "yard of bricks" at the Indianapolis Motor Speedway.
Her first titles were a pair of regional south Florida road racing championships. She moved up quickly racing a Corvette at Sebring, Palm Beach and Daytona. A brave class victory in the punishing 1979 24 Hours of the Nurburgring racing an AMC Spirit AMX sponsored by BF Goodrich is an exotic and sometimes overlooked line on Lyn's deep resume. By then corporate America liked what they were seeing and hearing from the racer from Willoughby, OH.
She graduated to the pro ranks in the 1980s as a Ford factory racer. In 1984 Autoweek magazine named her Rookie of the Year in IMSA's GTO class. A year later she won IMSA's Norelco Driver of the Year award. That was a very good year: an IMSA GTO victory came in August 1985 at Road America in the Lowenbrau Classic. A month later, on one of her favorite tracks, the full Grand Prix course at Watkins Glen, Lyn scored an unprecedented and still unequalled solo IMSA GTO class victory in the Serengeti Drivers New York 500 racing a Roush Mustang. The eighties also saw two class victories in the 24 Hours of Daytona.
For Lyn the eighties were fast and productive. In 1988 she set a closed course speed record for women at 212.577 mph in a Bill Elliott-built Thunderbird. That was just one of 21 national and international speed records Lyn authored. She earned another page in the record books with an Indy 500 qualifying lap of 227.32 mph that stood as a record for women until Sarah Fisher's lap of 229.675 mph qualifying for the 2002 "500."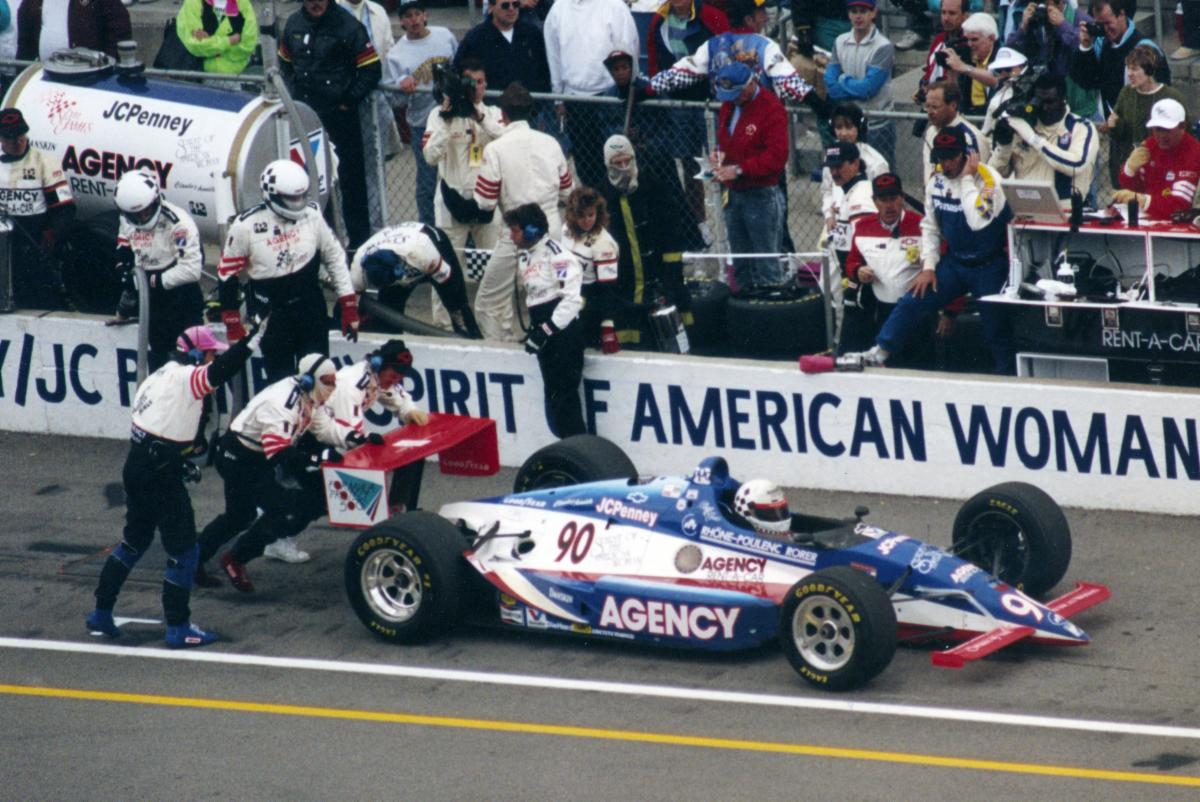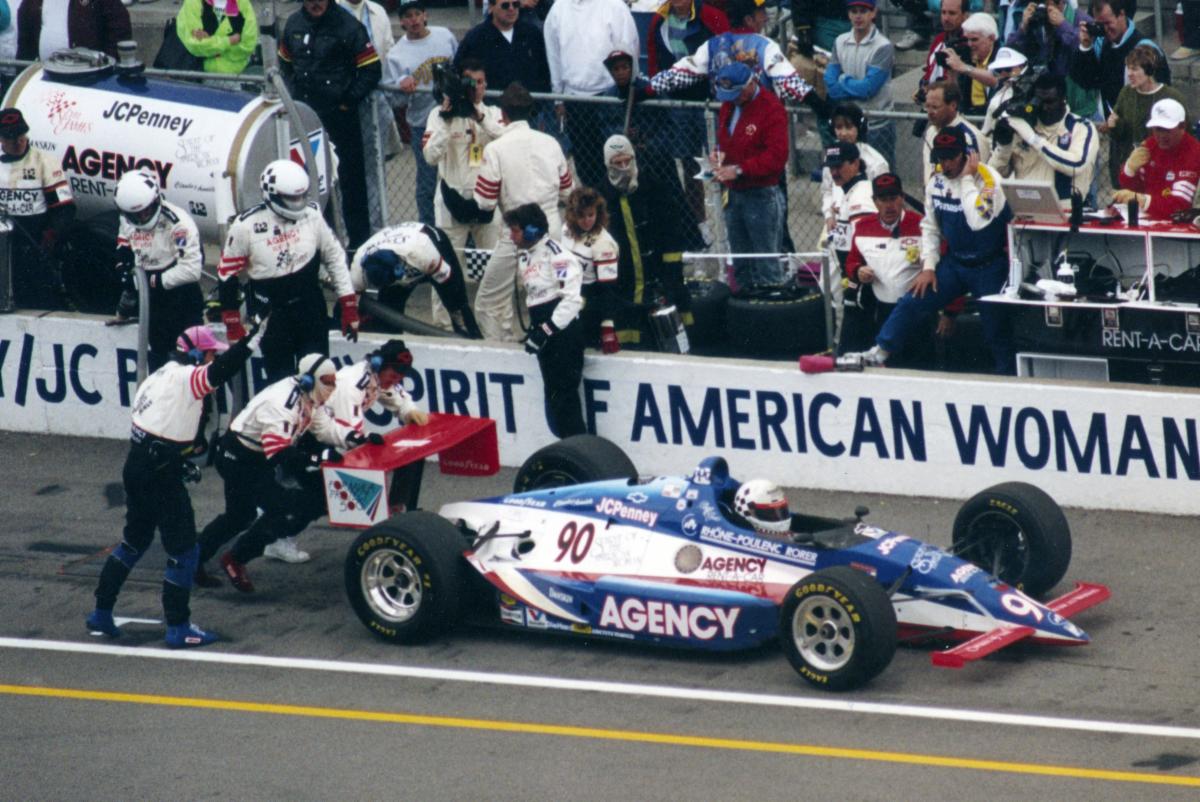 In 1989 she entered the 24 Hours of Le Mans driving a Ford-powered Spice. Another classic race course and even though her car retired on Sunday morning Lyn logged a lot of seat time. She returned to the classic French 24 Hours in 1991 with two-time World Sports Car Championship race winner Desiré Wilson and Cathy Muller, but their Cosworth-powered Spice prototype lasted just 47 laps In 1990, Lyn earned yet another GTO class win in another famous classic endurance race, the 12 Hours of Sebring, with a Mercury Cougar XR-7.
Lyn gives a thumbs up after qualifying for the Indy 500 in 1992. Photo courtesy of Lyn St. James.
It was a visit to the Indy 500 with her mother in 1966 that revealed Lyn's passion for motorsport. Her Indy 500 career began with a surprise test at Memphis Motorsports Park in a Dick Simon Racing Lola. Things began to move quickly. Lyn's commercial, marketing and persuasive skills brought JCPenney to her Indy rookie program.
On Memorial Day 1992, Lyn raced her JCPenney sponsored Lola/Chevy — the Spirit of the American Woman — to eleventh place, becoming the first woman to win Indy's prestigious Rookie of the Year award.
Even today she is quick to remind us that she still holds the record as Indy's oldest Rookie of the Year winner. Eight years and seven Indy 500s later Lyn retired from Indy Car competition with career earnings of nearly $1.2 million.
Lyn's strong entrepreneurial streak first emerged in an auto components business that fused with her passion for racing. Her ability to see and understand motorsport from the perspective of the cockpit and the boardroom has been a constant asset during her long tenure in and around motorsport. In 2010 those skills were honored by Automotive News as one of The Top 100 Women in the Automotive Industry. Sports Illustrated named her one of the "Top 100 Women Athletes of the Century."
She has been a spokesperson for Ford, appeared in Rolex ads and is the founder of the Lyn St. James Foundation (a 501(c)(3) charitable organization) for the education, training and advancement of women in automotive fields. She has also served on the board of Kettering University, a top engineering school.
Lyn served as President of the Women's Sports Foundation from 1990 to 1993. In 1994 Lyn was inducted to the Florida Sports Hall of Fame; Working Woman Magazine included her as one of the Top 350 Women Who Changed the World between 1976 and 1996. She's been summoned to The White House for civic honors by three consecutive Presidents — Reagan, Bush and Clinton.
"Lyn has been an integral part of the racing community for years and followed in the steps of the likes of Elizabeth Junek, Janet Guthrie, and Lella Lombardi who won races, set records and broke barriers," said Bill Warner, founder and Chairman of the Amelia Island Concours d'Elegance. "Lyn earned her stripes driving a wide variety of race cars starting in club racing with her daily driver, a Ford Pinto, and culminated with a successful career in Indy cars. Along the way, she shared long distance drives with some of the best drivers of the day. There is more than a quarter of a century of proof that she is the "real thing" behind the wheel."