Sports car racing in the U.S. during the '50s was unique. It was very different from the American circle-track or drag racing of the time. It was also different from previous decades or those that came after.
First of all, it was an amateur sport. But unlike most amateur sports—except perhaps for something like the Olympics and college football—it attracted considerable press attention and often thousands of spectators. At the March 27, 1955, Palm Springs event when James Dean won the race for small production cars, there were more than 30,000 spectators. If any of us were found to have accepted money to race, we were summarily expelled from our racing club membership and not allowed to compete.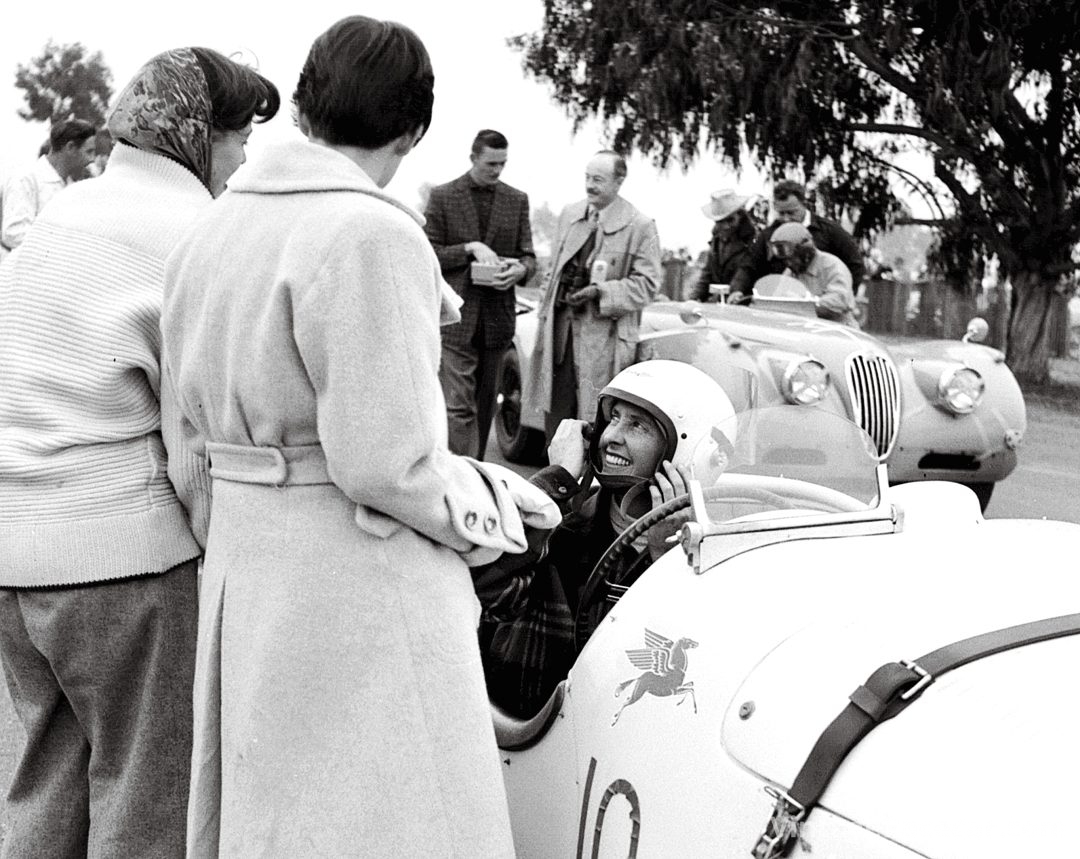 Many of us raced the cars we drove every day on the street. And most of us drove the car's we raced to the track and—hopefully—back again. One of the racing rules, at the time, was that competing sports cars had to be licensed for the road and include such items as a passenger seat and a spare tire. Our tires were the skinny kind with tread; no slicks were allowed.
We raced some 50 different makes of sports cars. Not models, makes. This count leaves out open-wheel racecars, small sedans, and one-off specials made by backyard mechanics. Popular makes like MG, Jaguar, and Porsche were joined by, would you believe, Denzels, Jowett Jupiters, a Veritas or two, and Singers that didn't sew.
The folks who were involved then in sports car racing came from virtually every income level. In 1955, I was a student going to college on the GI Bill. I had put a small down payment on a used Jaguar and worked part-time at a gas station. And I was far from alone at the bottom of the economic scale. At the other end were people like Bill Doheny, who owned most of Union Oil, Woolworth-heir Barbara Hutton's son, Lance Reventlow, and Jim Kimberly, who, I believe, had something to do with Kleenex.
Women participated too. We had special races for ladies and some of them ran with the men also. This was in a day when women weren't even allowed in the garage area at Indianapolis. A woman who owned an American racing car in those days had to sit in the grandstand. But in sports car racing, Max Balchowsky's wife, Ina, for instance, was his race mechanic!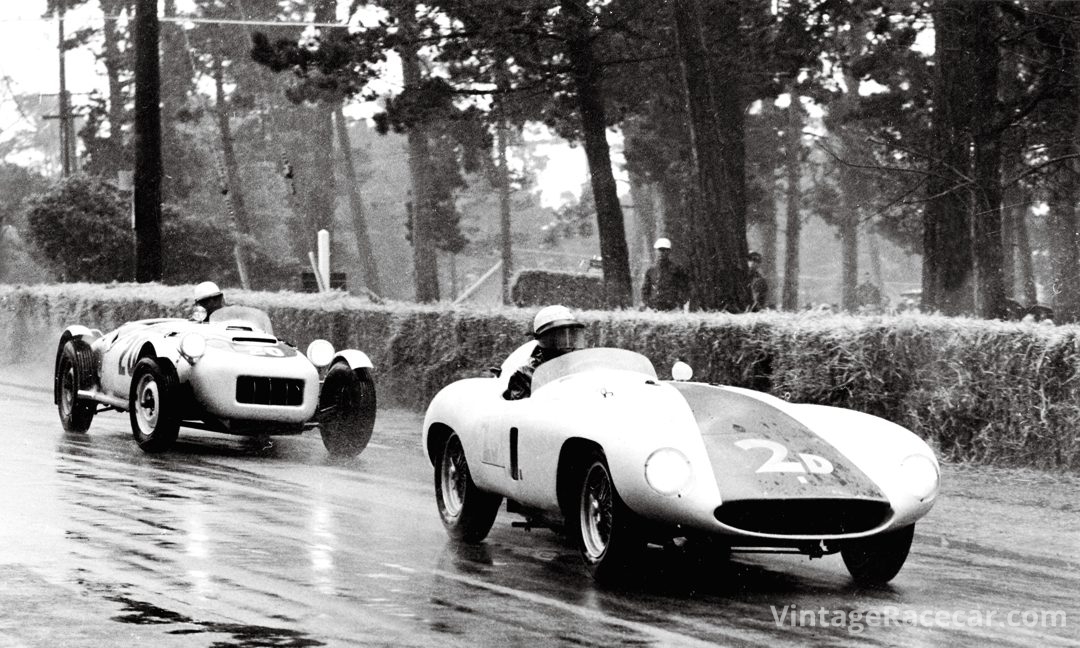 We raced on temporary circuits. This was, after all, road racing. The premier West Coast venue, Pebble Beach, wound its way through the towering pines and mansions of The Del Monte Properties. Bridgehampton on Long Island, Watkins Glen in the Finger Lakes Region of New York, and Elkhart Lake in Wisconsin were all laid out on public highways and city streets. The original Palm Springs circuit and Torrey Pines near San Diego were both former WWII Army bases.
For the most part, our temporary venues were located in or near resorts, and sports car racing then was as much a social event as a competition. Today, some of us remember the parties more than the races. Bongo bashes were the cat's meow. The officials and course workers were all volunteers and the events were social for them also.
The safety rules were rather casual then. My helmet was a surplus WWII aviator's with the earphones removed and my uniform was Levi's and a T-shirt. Roll bars weren't required until 1958 and few of us fitted them before we had to. I thought a harness was something for horses—even my seat belt was war surplus. Racing was much more dangerous than it is now, but I don't remember being very concerned, nor do I recall much discussion of the topic. After all, we were young and bullet proof!
It was like a fraternity, or maybe akin to a military unit that saw combat. Owning a sports car then put us in an exclusive society. Those of us who raced were at the top of the heap. When we passed each other on the highway, we would wave. Many of us are still friends 50 years later, and we still get together every now and then.
[button link="https://sportscardigest.com//subscription-account/subscription-levels/" color="red"]Want access to over 7,000 more articles like this one? Click here to subscribe for as little as $2.91/month[/button]