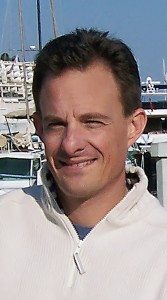 I wrote in this space, last month, that racecar drivers are just like us in that they too are human and suffer many of the same issues and problems that we all do. Of course, our image of the professional racecar driver tends to be more along the lines of the wealthy, globetrotting playboy who, upon retirement, winters in the Bahamas and makes periodic appearances and speaking engagements. And for some that is, in fact, the case. But for the vast majority of professional drivers that is anything but the truth. This reality was recently brought sharply into focus with one notable champion in particular.
Readers of this magazine will likely be familiar with the name Tony Adamowicz. Tony "A-to-Z", as he's long been known, had a truly impressive racing career. After working at the White House as an Army Communications Aide under Eisenhower and Kennedy, Tony began racing his Volvo with the SCCA in 1964. By 1968, Tony had won the SCCA Under 2-liter Trans-Am championship, driving a 911, which in turn launched him into a ride for the 1969 FA/F5000 season. Driving an Eagle, under the technical direction of famed engineer Carroll Smith, Adamowicz went on to claim the 1969 F5000 championship. Two championships, in two years, put Tony A-to-Z firmly on the professional racing map.
The following year, Tony got a ride in the NART Ferrari 312P at Daytona and Sebring, which paved the way for him to join the team that year at Le Mans. Promising results with NART enabled him to return in 1971, where he teamed up with Ronnie Bucknum in a NART Ferrari 512 to finish 2nd at Daytona and 3rd at Le Mans. With such a meteoric rise, Tony now had options and a real career as a professional racecar driver.
The balance of the '70s would find Tony competing in the Can-Am, the Trans-Am, F5000, as well as long distance endurance racing, in a wide variety of cars and teams, but in 1981 Tony experienced a resurgence of form when he got hooked up with the Electramotive Nissan team.
In 1981, Adamowicz was crowned IMSA's GTU champion for his work behind the wheel of Electramotive's 280ZX. The following year, he and the team stepped up to the GTO category and were rewarded with yet another IMSA championship in 1982, followed by a third in 1983. At this juncture, Tony was now up to five championships and counting.
From the back-to-back GTO championships, it was only logical that Electramotive would take Tony along as they ventured into IMSA's new GTP program with Nissan. However, the team struggled to make the new Lola-based Nissan GTP car competitive, and by the time the program was brought in-house under the NPTI banner, Nissan looked for a fresh change in equipment, as well as drivers. With Geoff Brabham replacing him at NPTI—and the need to raise his young son as a single father—Tony's professional racing career ostensibly came to an end.
Like so many professional racecar drivers, Tony turned to working at a new car dealership when he was thrust back into "civilian life." He was still working for a local Southern California dealership, when I first met him in the late 1990s. However, within a couple of years that too went away and I soon found myself making a few inquiries for work, on Tony's behalf. I can remember, even back then, thinking that there had to be something within the industry for a guy with the kind of pedigree that Tony had. But sadly, racing fame is apparently fleeting as it became tough for Tony to find decent work.
Like so many of us, Tony struggled over the next 10-15 years to find work, especially as he got into his late 60s and early 70s. Sadly, this tale does not culminate in a happy ending. Just a month or two ago, at the age of 74, Tony suffered a seizure, which was later diagnosed as an aggressive, Stage 4 brain tumor. With no financial resources to fall back upon, Tony A-to-Z now faces his greatest challenge. Unlike that playboy driver on the beach in the Bahamas, Tony accumulated no wealth from his five championships and his 25 years as a professional racecar driver. But perhaps even worse, there is no pension or healthcare plan for the retired racecar driver. Tony is well and truly flying without a net.
While Tony's prospects appear bleak, there is a group of racing enthusiasts who have banded together to help. A benevolent fund has been organized to help cover some of Tony's basic living expenses such as rent, utilities and food and any additional care expenses he might incur as his condition progresses. If you visit www.a2zracer.com and click on the "Tony Adamowicz Fund" banner, you can help Tony in his time of need, by making a donation via PayPal—any amount helps.
If you ever enjoyed watching Tony work his magic behind the wheel, now is your time to show your appreciation. If you ever enjoyed one of his racing tales at any of the many appearances he's made over the years, now is your chance to show your appreciation. If you're simply a fan of racing and the drivers who risk it all in its pursuit…now is your chance to show your appreciation.
Hopefully, we can help Tony is his time of need and reinforce how much he has meant to us and the sport we love.