The 1931 side-valve Minor was fitted with a brand-new 847-cc engine, designed by Leonard Lord, and was intended to compete directly with the Austin 7. The new engine was offered with the outgoing OHC unit until 1932, with Morris having to work hard to convince buyers to specify the newer engine as it was less powerful than the OHC, but far more reliable. However, Morris was keen to avoid drawing attention to the unreliability of the older engine when listing the benefits of the new one.
To aid sales, it was decided the new model would be offered at a lower price of £100, a price drop that inspired Sir Miles Thomas to come up with an idea to further improve showroom appeal. Bill Morris had often advertized the Morris Cowley as a car that would do 50 mph and 50 mpg, Sir Thomas bullishly announced that he would double that with the Minor. The 100 mph, 100 mpg, £100 (Triple Ton) Minor concept was born.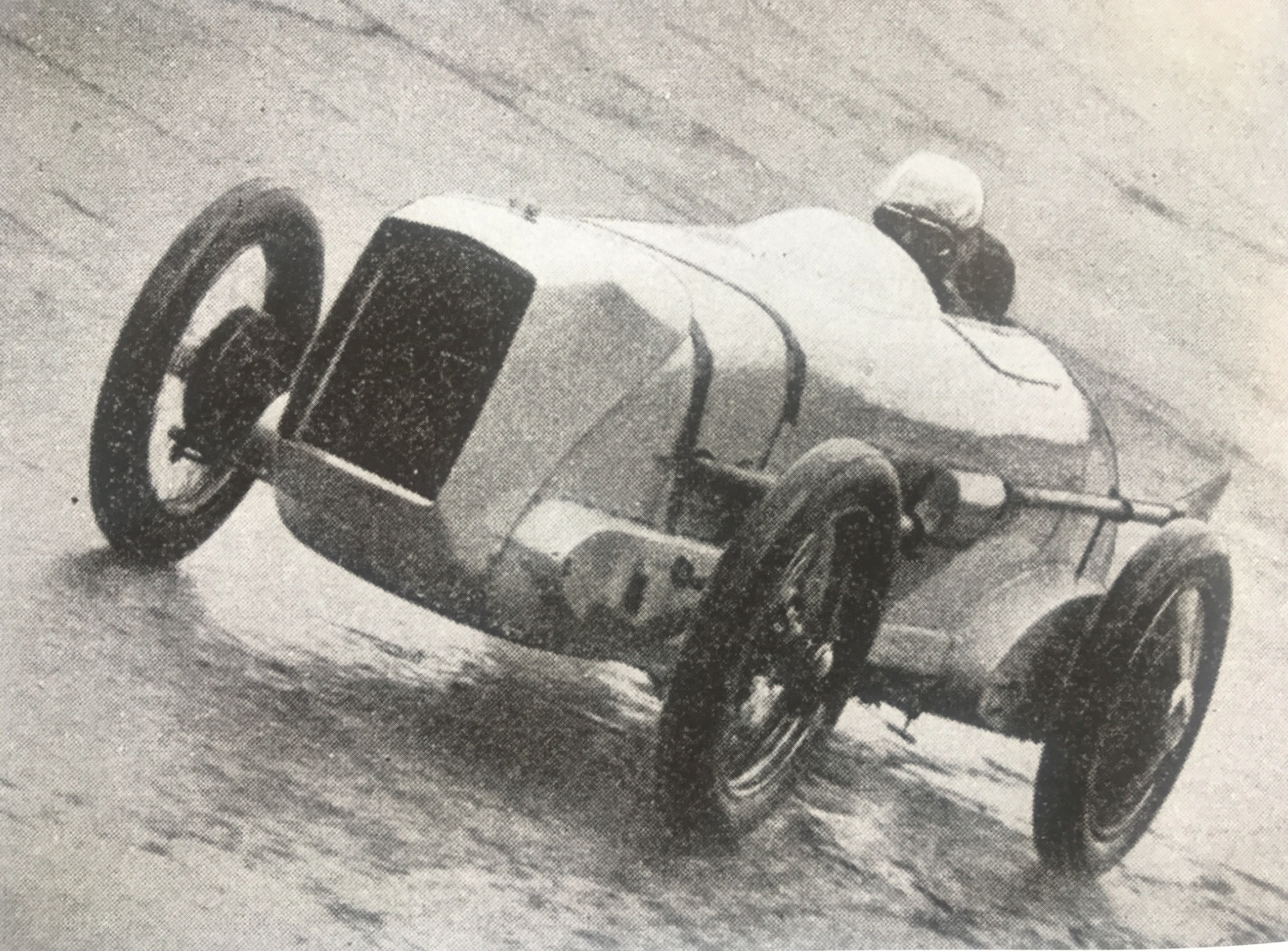 Such an idea would not be allowed in modern times, as the stunt Minor was vastly different to the road car. Not only did it have brand new, streamlined bodywork it was also fitted with a specially built, highly tuned 847-cc side-valve engine fitted with a supercharger and large SU carbureter to achieve 100 mph. The supercharged engine would be removed after the high-speed runs to be replaced with a standard side-valve engine, with smaller, leaner SU carbureter, for the economy runs.
Driven by Bill Von der Becke at Brooklands on Wednesday the 12th August 1931 the record was set achieving 100.39 mph over two flying mile runs. On a carefully selected road between Birmingham and Coventry, the same car and driver recorded 107.4 miles on a single gallon of pump fuel at an average of 15.3 mph.
Morris never claimed the 100 mph and 100 mpg was achieved using a standard production car, but they did advertise the showroom models with the headline £100/100mph/100mpg and ran a series of magazine and cinema adverts as well as extensive dealer promotions. The Triple Ton Minor also received significant coverage in the motoring press.
The stunt worked, and sales rose in 1932. A total of 19,252 Minors sold (4,487 OHC and 14,765 side-valve) against 20,121 units of the Austin 7. While a very basic specification, two-door, three-speed Minor was offered at £100, dealers were relieved to find the majority of sales were of the higher priced, four-speed model.
It is worth noting that George Herbert Skinner, the inventive genius who had designed and patented all of the SU constant depression carbureters died in 1931, with all motoring press of the time publishing an obituary to the man who invented the carbureter as we know it today.