When Porsche decided to wage a complete assault on overall victory at Le Mans in 1970, they entered the French classic with three awesome racers. Sold to the John Wyer-Gulf Team and painted light blue with orange roofs, these were the ultimate weapons of the day. Unfortunately, all three Gulf racers did not finish.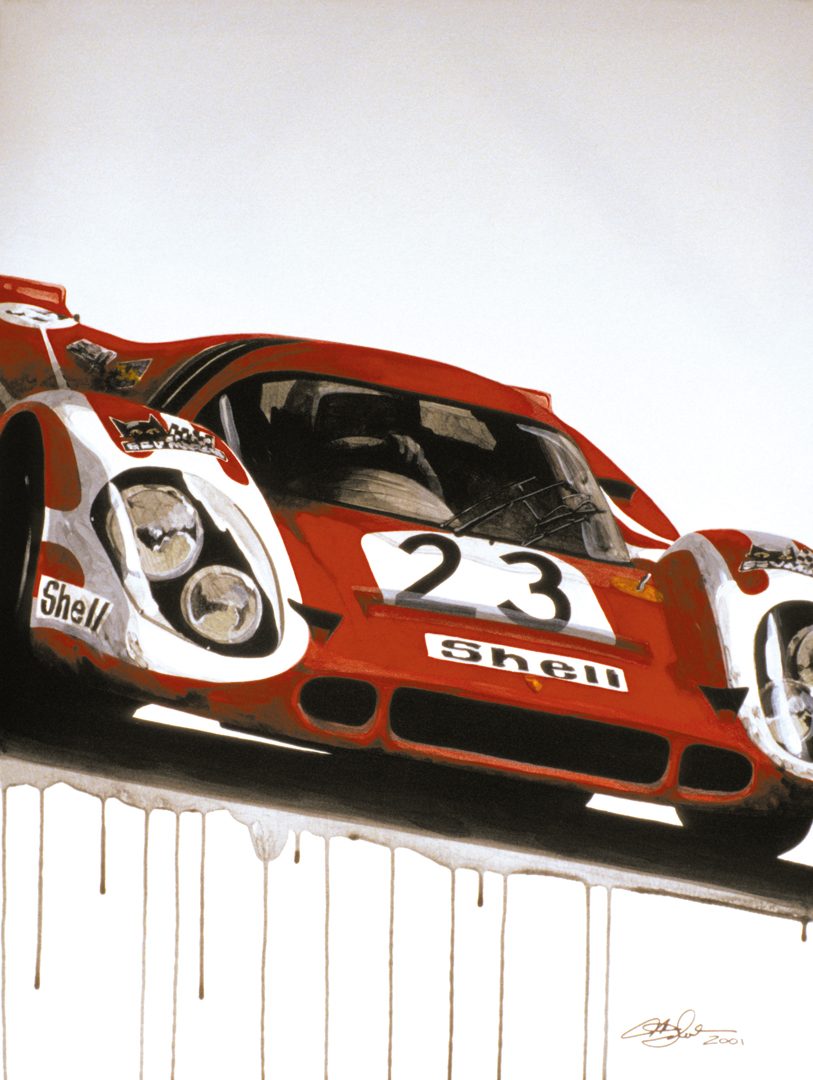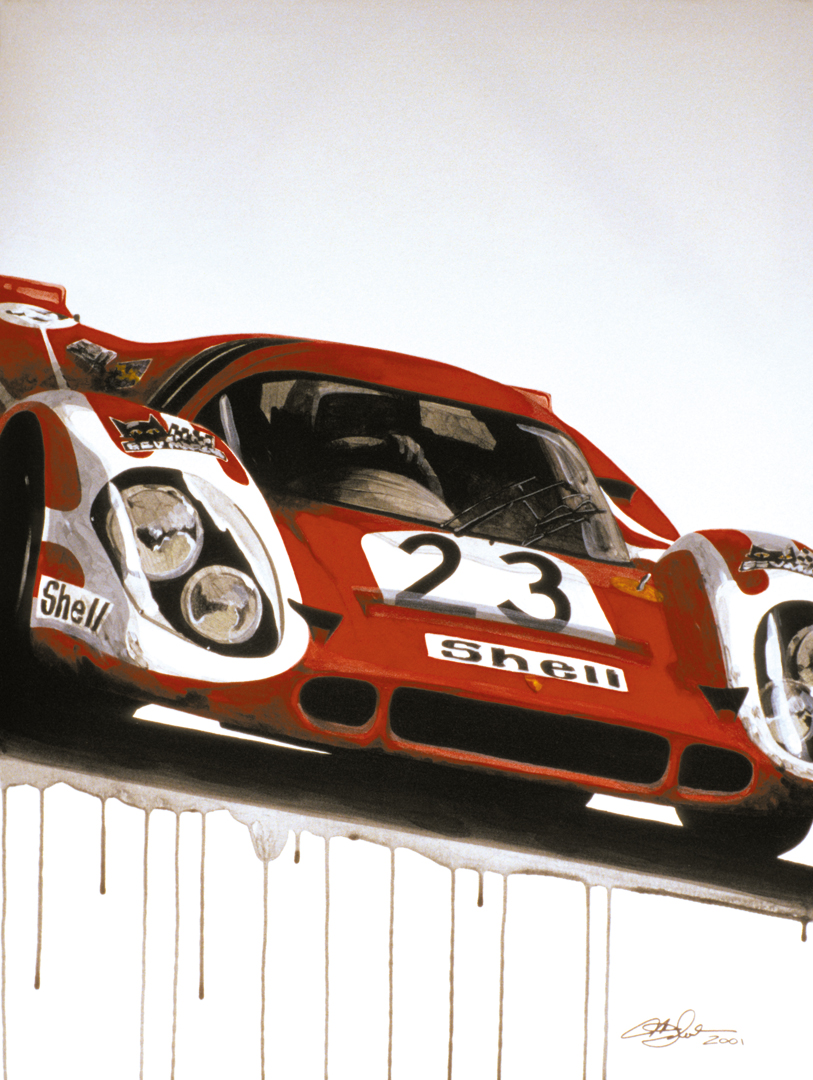 However, Porsche still managed to claim overall victory. Chassis number 917-023, depicted here, was the winner of the 1970 Le Mans 24 Hours. Team owner Louise Piech, Ferry Porsche's sister, and son Ferdinand Piech organized a team with backing from Porsche Salzburg (a Piech family company) with drivers Vic Elford, Kurt Ahrens, Hans Herrmann and Richard Attwood. Interestingly, much later it was determined that the actual engine size on the Porsche was 4.9-liter, rather than the regulated 4.5-liter, adding to the 917 mystique!
The painting, titled "4.5 Litre Victory" measures 30″ x 40″, acrylic on canvas, and depicts the Salzburg team's assault on Le Mans. Massive power and striking colors were the inspiration for this large canvas.
For Commissions, Originals & Prints, Contact:
Michael Jekot
Automotive Fine Art
(612) 929-2017
jekot@bitstream.net
or see more of his artwork at:
www.reconstructions.com