Available at Bonham's Scottsdale auction is chassis no. 56 "F1 Show car" built by Ferrari S.p.A. to celebrate the Schumacher F1 Championship wins. It features carbon-fiber components, a Sabelt racing harness, BBS wheels, Bridgestone tires, Brembo calipers.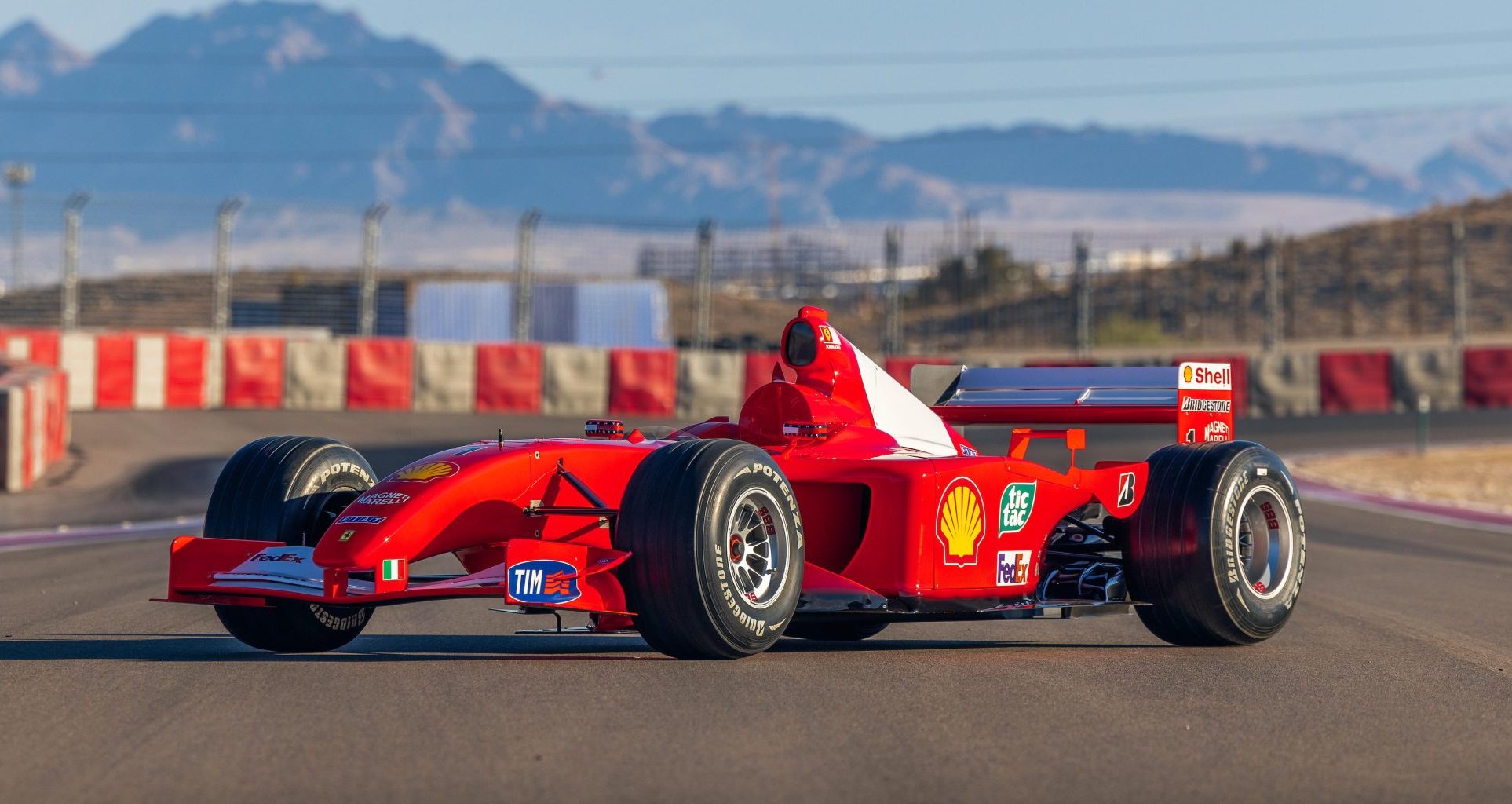 BACKGROUND:
Ferrari's F2001 debuted during one of the legendary marque's many Formula 1 hot streaks, delivering 13 poles, 10 wins, three record laps, and 197 points during its headline season, not to mention Michael Schumacher's fourth world driver's championship. Arguably one of the most iconic F1 machines of all time, the F2001 was designed to satisfy a slew of rules changes, one of which necessitated its signature "droop snoot" downforce-reducing front wing. This assembly, along with many other very clever tricks, endowed the F2001 with aerodynamics far superior to that of main competitors Williams and McLaren and greatly contributed to the car's knockout success.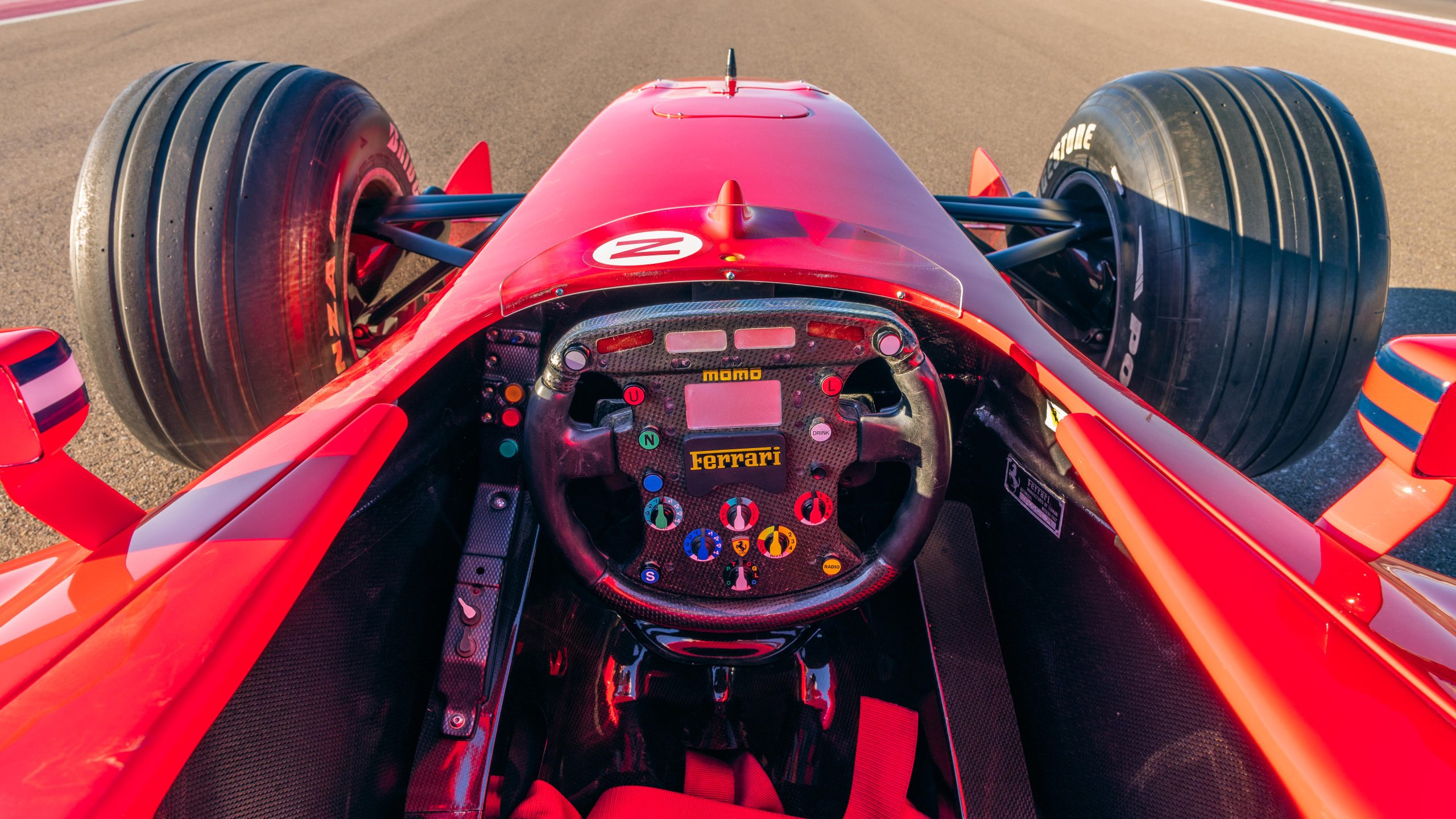 HAND BUILT:
This F2001 #0056 was hand-built at Ferrari's Modena racing division using race-derived componentry such as carbon fiber aero devices and suspension parts, titanium exhaust, BBS wheels, Bridgestone tires, Brembo brakes, a Magneti Marelli steering wheel, this beautiful Formula One show car accurately portrays a complete and race-prepped example with its carefully duplicated livery, sponsor markings, and official Ferrari chassis plate. Exquisite quality is demonstrated in the car's many legitimate Formula One spec components, highlights of which include the forged magnesium, center lock, BBS RE791 wheels–the rears are as perfectly 'square' as they are round, measuring 13″x13″ and weighing in at roughly nine pounds minus a race slick.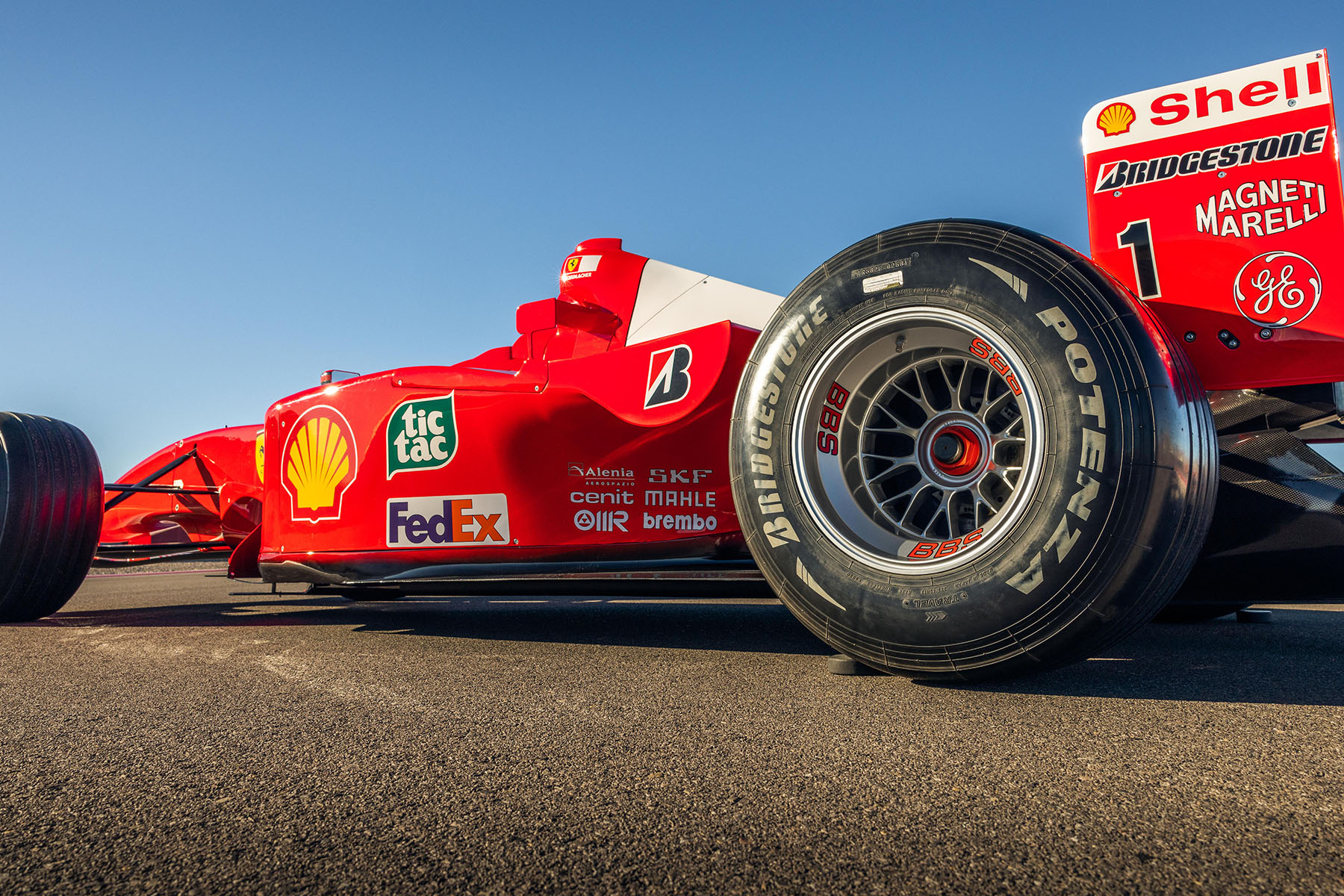 DETAILS:
THE SCOTTSDALE AUCTION
27 January 2023, 10:00 MST
Scottsdale, The Westin Kierland Resort & Spa
Bonham's F1 Schumacher car