The Clay Regazzoni driven BWM M1, in BMW Motorsport livery, as raced in the short-lived Procar Championship series (1979-1980).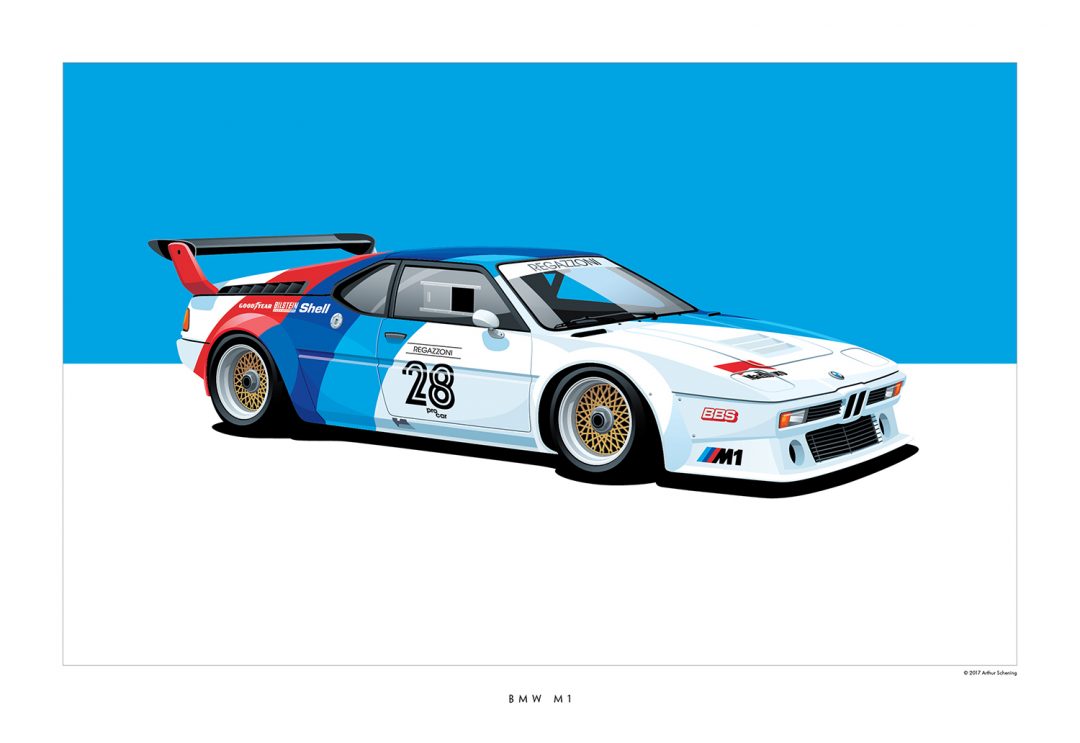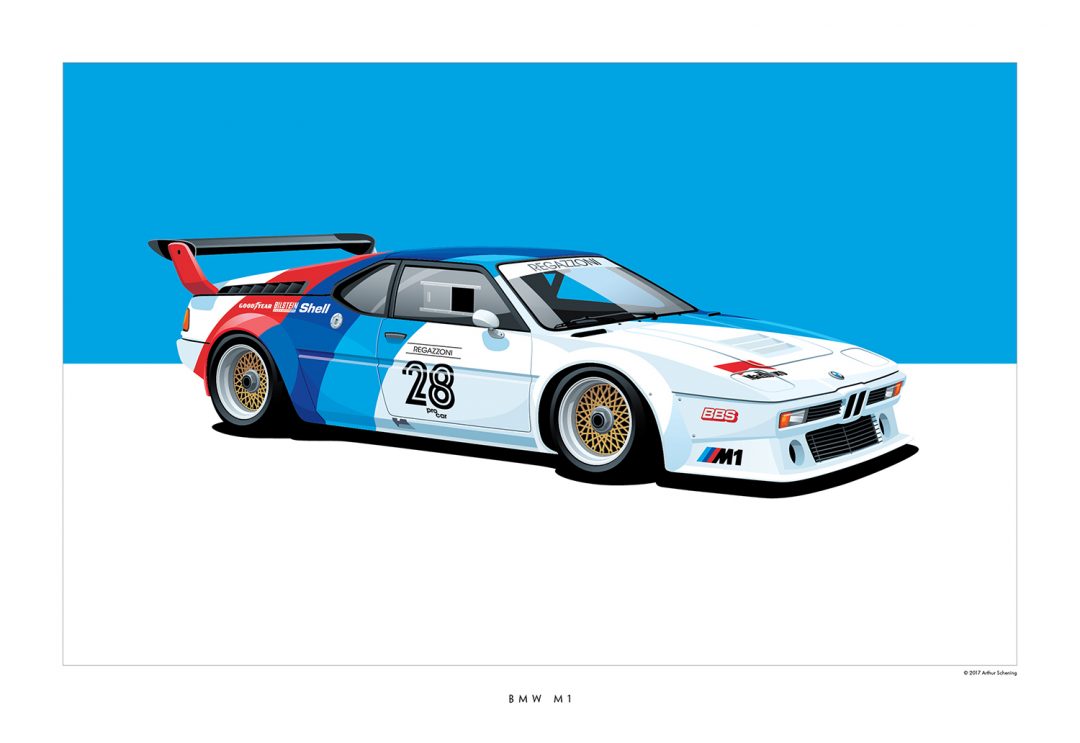 Arthur Schening is a freelance graphic designer and illustrator living in Arlington, VA. "I started working on this series of historic racing car illustrations 6 or 7 years ago. I never intended to illustrate more than a few cars that I wanted to hang on my walls at home. But with each illustration I complete, the list of cars that I covet grows. I suppose this project will continue on for a while longer."
Prints are 19″ wide x 13″ tall. They are printed using an Epson Artisan 1430, 6-color printer, on 65 lb. uncoated cover stock. The cost is $35 per print ((plus $7shipping and handling for the continental U.S., overseas shipping is additional).