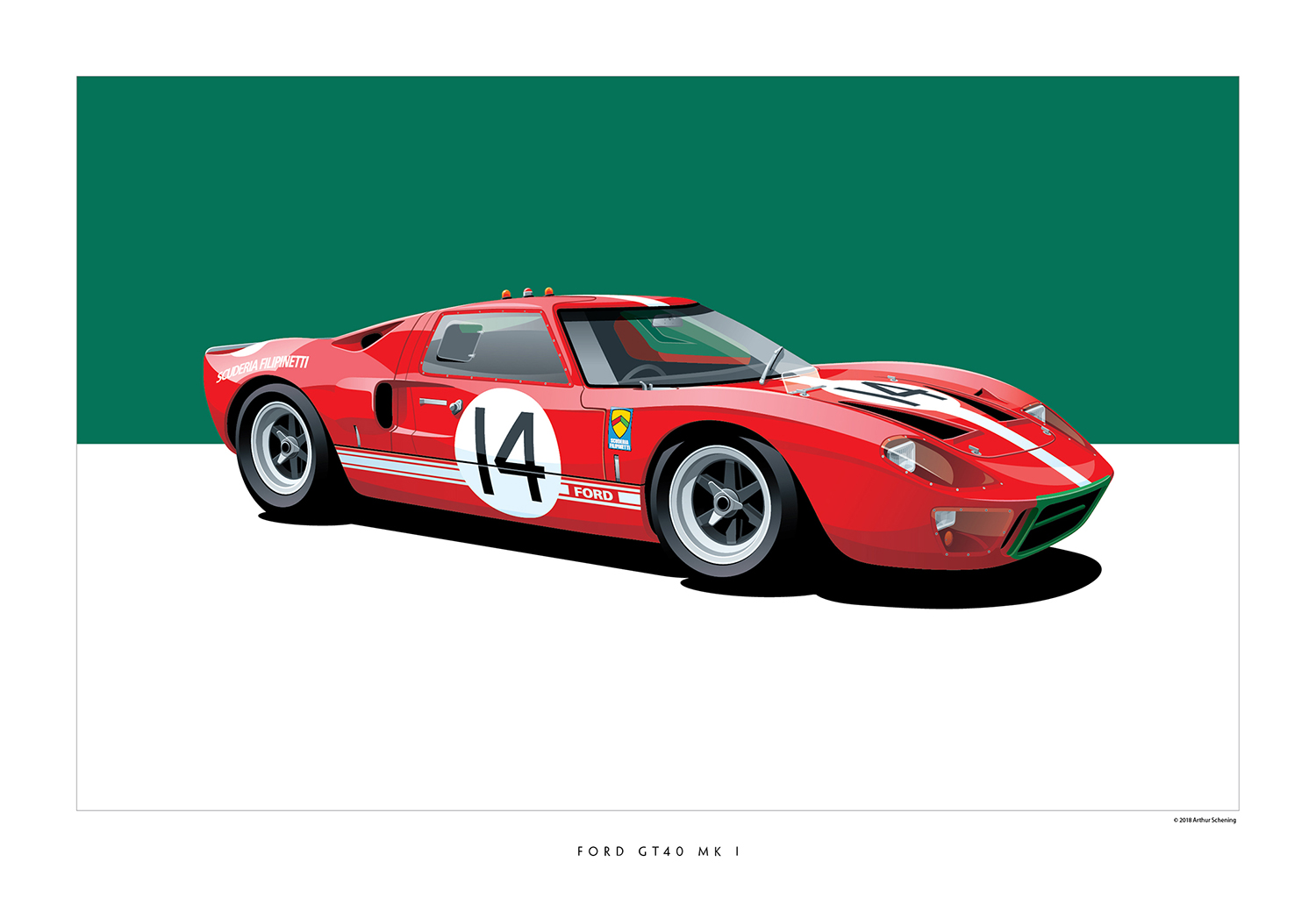 The Scuderia Filipinetti Ford GT40 Mk I – driven by Peter Sutcliffe and Dieter Spoerry – from the 1966 24 hours of Le Mans. It failed to finish the race due to an accident on lap 233. A trio of more powerful Mk II GT40s famously won the race that year.
Arthur Schening is a freelance graphic designer and illustrator living in Arlington, VA.

Prints are 19″ wide x 13″ tall. They are printed using an Epson Artisan 1430, 6-color printer, on 65 lb. uncoated cover stock. The cost is $35 per print ((plus $7shipping and handling for the continental U.S., overseas shipping is additional).