I recently had the good fortune to spend a couple of weeks in England on business this past February. Now, many of you may be asking yourselves, "Hmmm, England in February. Me thinks, Mr. Annis is one taco short of a combo plate." While you would be – for the most part – right, there was a method to my madness. First, it was just a quick train ride to Paris for the famed Retromobile show (a must see for every die-hard enthusiast). Second, it was also a great opportunity to catch up with our growing group of contributors in the U.K. And finally, the most important reason of all, I had to use up my frequent flyer miles before March or else they would expire! Now, while you probably wouldn't expect much motorsport or classic car events to occur in the U.K. during the dead of winter, you'd be surprised at what the world's most die-hard enthusiasts can bring themselves to when they are desperate for an octane fix.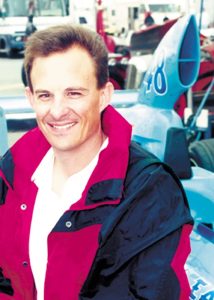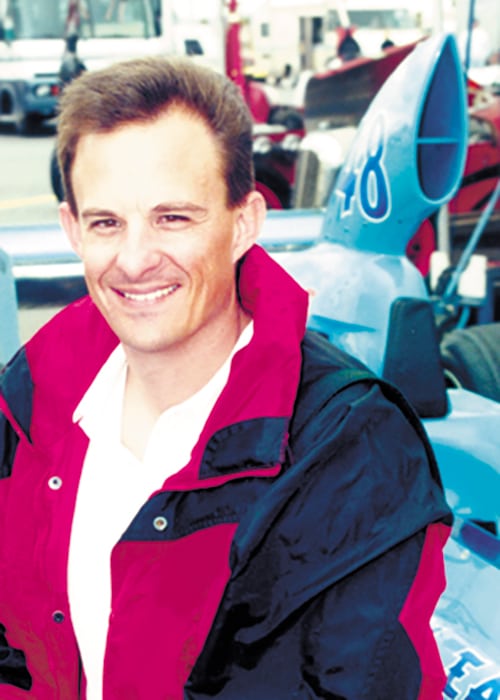 After arriving jet lagged and strung out from my long journey, I couldn't have been at our fearless European Editor Ed McDonough's house more than fifteen minutes before he came storming down the stairs to inform me that we were going to Wales the next day so that I could photo- graph him test driving the world's only Alfa 147 rally car. Lucky me!
So after passing out in my steak and kidney pie that evening, I awoke before dawn the next morning for the three hour drive to Wales. Now being a hopelessly devoted Alfa man, Ed has an Alfa sedan that he has toodled around in for years. But as we went to the car, I noticed he had a new car that I didn't recognize. "That's Nancy's runabout," he responded to my inquiry. "It's a little Fiat Cinquecento, with Abarth equipment." The car in question was a tiny, Mini-Cooperesque, 2-door hatchback, painted yellow with Abarth medalions and apparently a sport-tuned suspension. Having owned an Abarth at one point in time, I couldn't resist the opportunity: "Let's take the Abarth," I said. More dangerous words have never been spoken.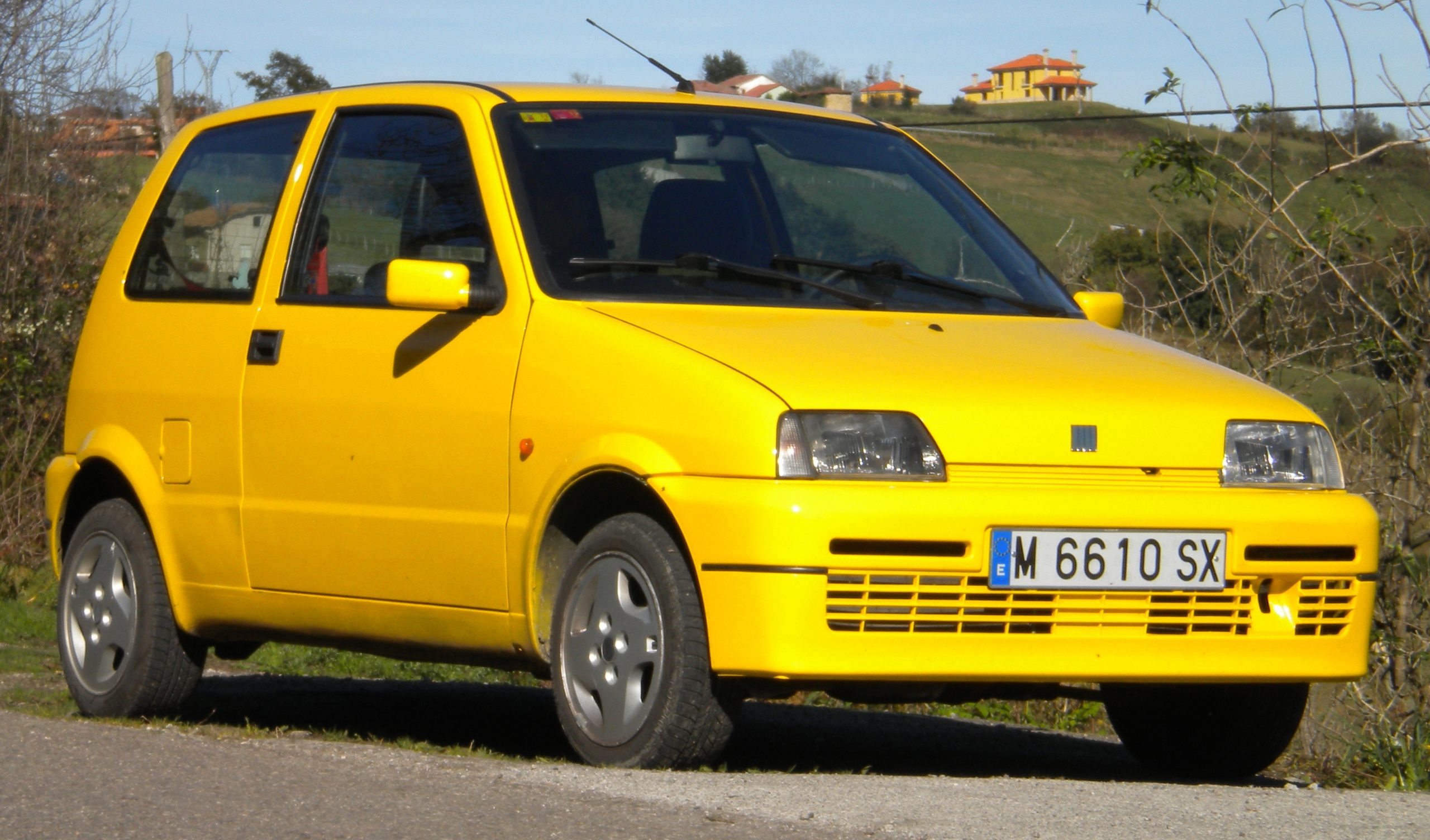 We set off on our three hour journey – heh, wait a minute, didn't Gilligan's Island start out as a three hour journey?!?! – in wet, freezing conditions. Despite its diminutive size, the little Fiat seemed to churn along quite nicely on, the major motorways that we started out on, however, once we got onto the tighter two lane roads, the Fiat began to show its true character. With a sadistic look on his face, Ed peered over and said, "Hold on to your knickers." With a quick down change and a heavy dose of right foot, Ed began flogging the living shit out of the poor little Fiat and hurling us into corners which, from my perspective on the "wrong side of the car," seemed obscenely too fast for the road – not to mention the conditions. Turn after turn, Ed would fly us into blind bends and roundabouts, with me, each time, thinking I was finally going to meet Enzo Ferrari in that big paddock in the sky. Yet, somehow the Abarth-tuned little rocket not only took the turns, but also Ed's relentless abuse with great aplomb. Soon, I was able to shrug off the feeling of impending death and was able to more fully focus my attention on the growing feeling of my breakfast wanting to make a repeat appearance.
Fortunately, after several hours of feeling like a co-driver on the Rally of a 1000 Lakes, the sun emerged and we safely arrived at one of the special stages used by a local rally school in the heart of Wales. As Ed got changed into his driving suit, I was handed a large pair of green "Wellies" (or rubber boots to those of us in the States), and I began slogging my way through six-inch deep muddy ooze to my spot on the hillside where I was to capture more of Mr. McDonough in action. As I headed out to my spot, I overheard the car's owner saying that he would take a lap to warm the car up, and then Ed could have his turn at the wheel. As I made my way out through the Welsh ooze, I heard the pretty black Alfa take off into the hills, make several up shifts and then nothing…just silence. After several minutes of waiting, I trudged back through the sludge and awaited word on the car. Soon we learned that it had dropped a valve on the way up the first hill. Crap! It didn't bother me that we had just driven three hours to witness less than a minute of activity; after all, the rolling Welsh countryside, now bathed in bright sunshine, was well worth the drive. No, I was pissed because now I was going to have to get back into that damn Cinquecento, for another three-hour stint with a frustrated, wannabe rally driver. I decided to take a pass on lunch.