Circuit Mont-Tremblant was the stunning mountainous backdrop this last weekend for the crowd-pleasing Masters Historic Formula One USA cars, as they took center stage at the HMSA Sommet des Legendes event.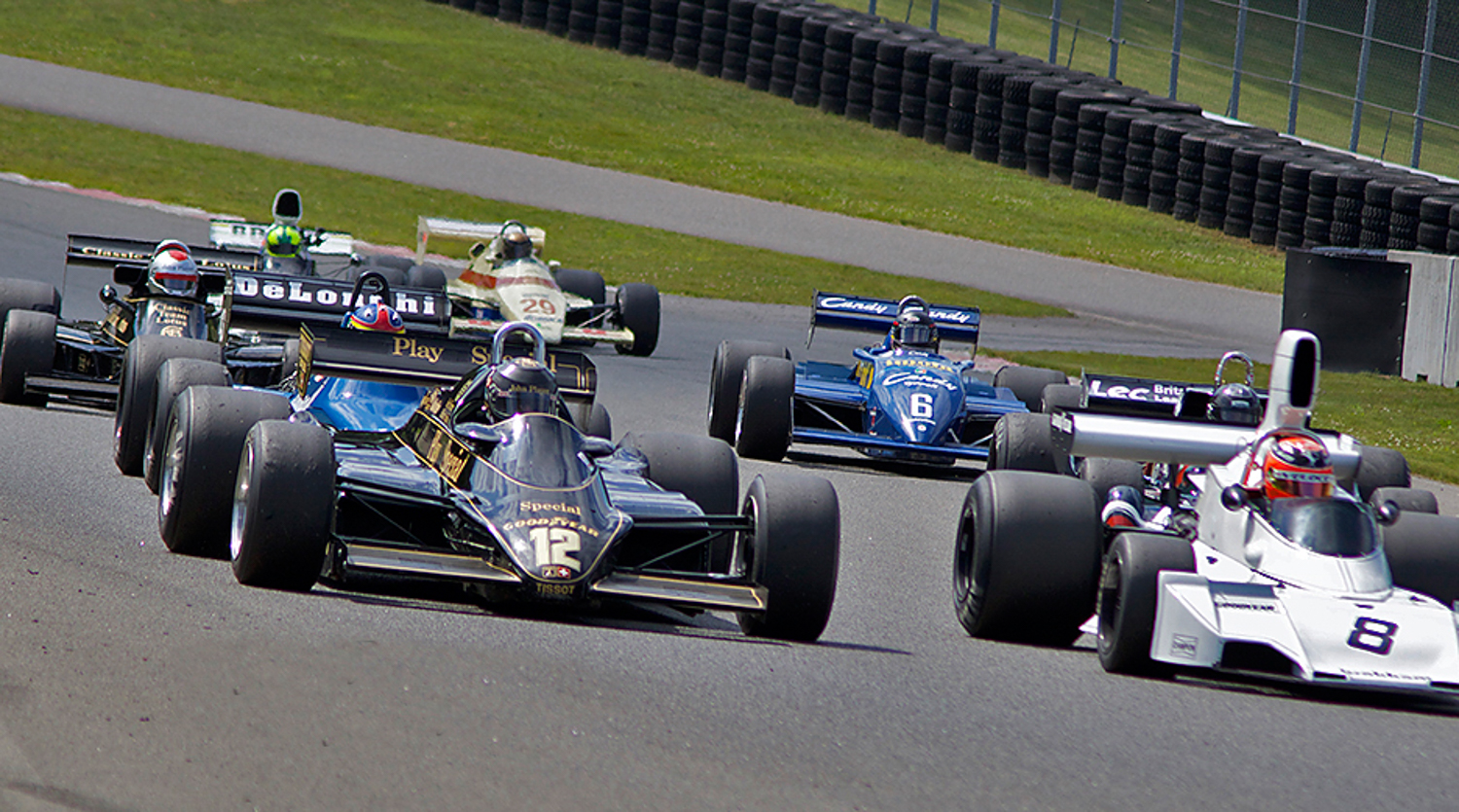 In Saturday's Race One, pole sitter Gregory Thornton (Lotus 91/5) set a good swift pace to lead the pack, with Ethan Shippert (Brabham BT44) following close behind, and Steve Romak (Tyrrell 012) firmly in third determined not to let them get away. They all held tightly onto their positions, finishing in this exact order as the chequered flag dropped.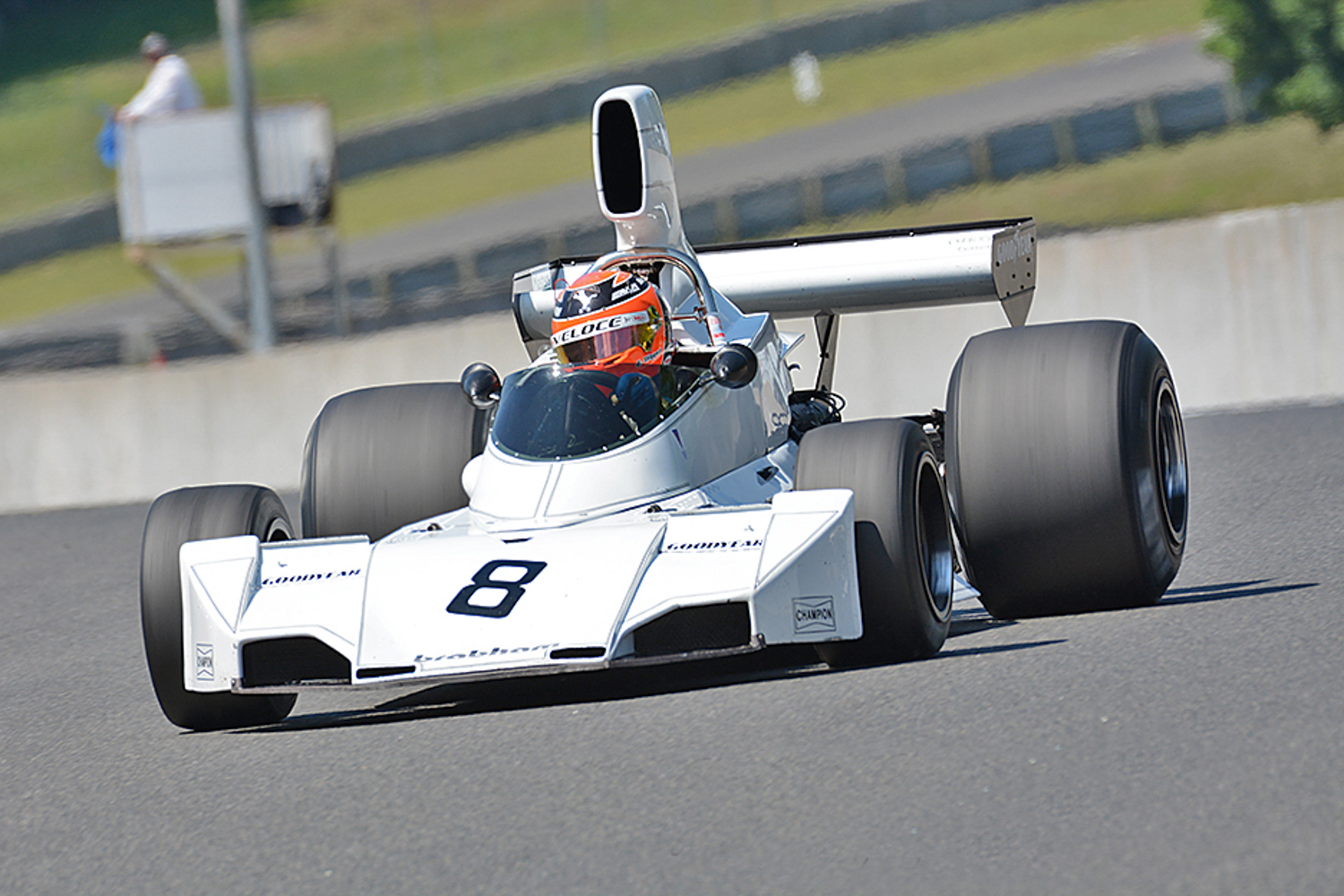 It was a close battle for 4th, the nail-biting fight lasting almost the entire race, with James Hagan (1980 Tyrrell 011) making an appearance in Chris Locke's mirrors for most laps, until Hagan found the gravel while unsuccessfully trying to pass at the Turn 8 carousel. Hagan still finished 5th, thrilling his childhood friends who had flown across the Atlantic, all the way from Ireland, to cheer for him.
Bruno Junqueira (Brabham BT42) did well moving up to 6th followed by Andrew Beaumont, Doug Mockett and Chris Bender. Bender in his Arrows A6 had a little course deviation at Turn 15, finding himself in the pit lane soon after. Ron Maydon in his LEC CRP1 and Robert Blain in his March were in the finishing places.
With final class awards being aggregated over both races, there was all to play for on Sunday, in the penultimate Masters Historic Formula One USA Race 2 for Sommet des Legendes. Dominant for the second day running, Greg Thornton flew from the field with his 1982 Lotus 91, taking another proud first place. He was followed home by the lightning fast Ethan Shippert in his 9-year older Brabham BT44 who, despite his best efforts, couldn't quite catch him. Steve Romak, who was a second and a bit behind, stayed in 3rd place in his 1985 Tyrrell 012-6.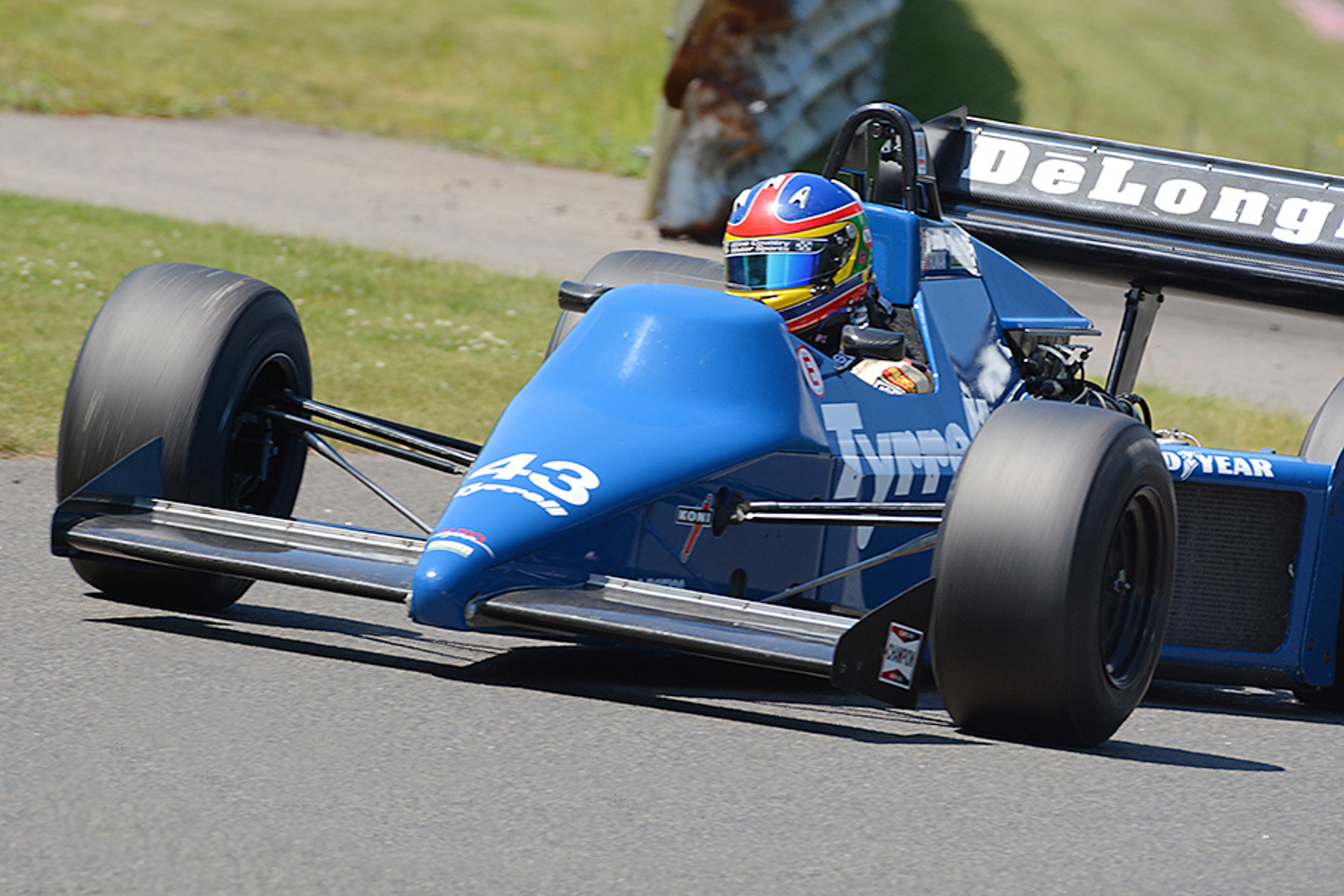 A personal best lap time scored by Chris Locke, with his 1976 Lotus 77 on the very last lap, nicely slipping ahead of Ron Maydon in the LEC. Locke was not disappointed to be passed by the excellent driving of former professional Indy Car driver, Bruno Junqueira, in a beautiful 1973 Brabham BT42 to place 4th. Andrew Beaumont, 1974 Lotus 76 bested Chris Bender ('83 Arrows A6) who, at last, had brakes for an entire race!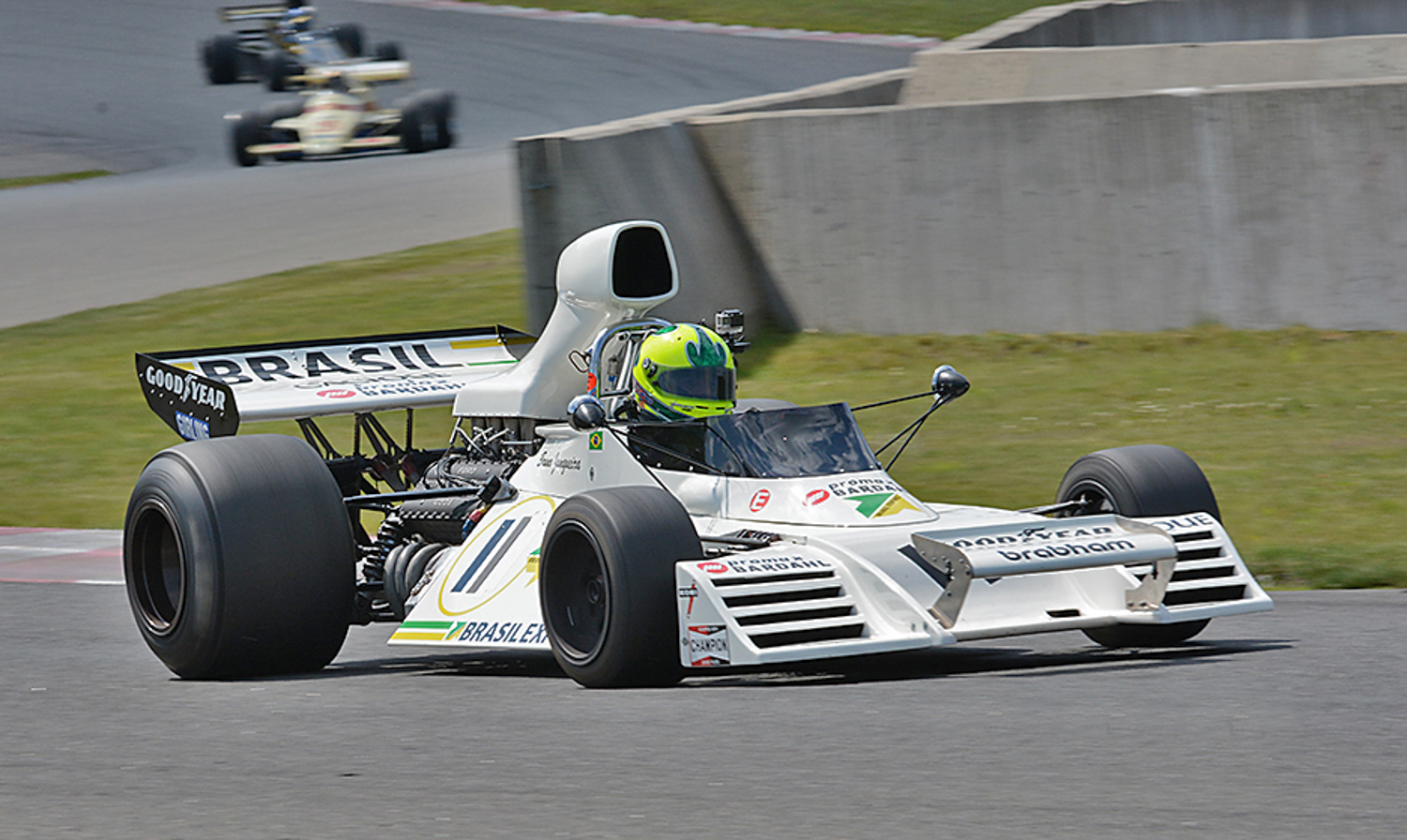 Finally, James Hagan in his Tyrrell 011, finished off by going off into the gravel at the last hairpin – possibly too much Irish exuberance?
Trophy Prize giving was hosted by Ron Maydon capping off the weekend on a terrific up note.
A great weekend for Masters at Sommet des Legendes, racing in this beautiful mountainous region at the challenging past Grand Prix venue, Circuit Mont-Tremblant. The U.S. season follows on in quick succession this weekend with The WeatherTech International Challenge with Brian Redman at Road America for both the Masters Historic Formula One USA and Masters Endurance Legends USA grids!
For more on the FIA Masters series visit www.mastershistoricracing.com