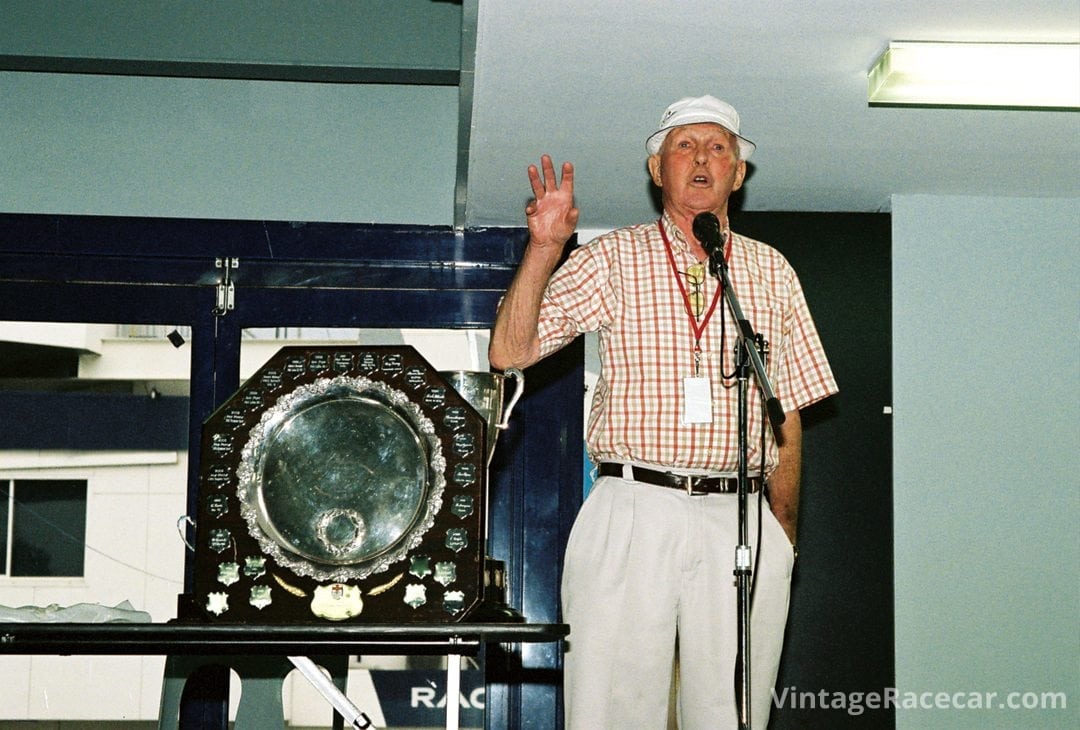 The HSRCA's 1960s Tasman Revival meeting at Sydney's Eastern Creek International Raceway began as an idea to reunite drivers, mechanics, officials and fans that were part of this hugely significant era. In the "build it and they will come" spirit, it was decided to assemble as many cars as possible that ran or are of the type that ran in the Tasman Series during 1964–'69. This was the time when Formula 1 teams stuffed two-and-a-half liter engines into their cars at season's end and shipped them and the world's top drivers down under.
The Revival event, held in the first week of December, was a huge undertaking with unofficial practice on Thursday, then three full days of competition. The pit area was packed with marquees containing a dazzling array of competition cars. With over twenty entries from Great Britain, New Zealand and the USA out of a total of just under four hundred, many said it was reminiscent of the Goodwood Revival.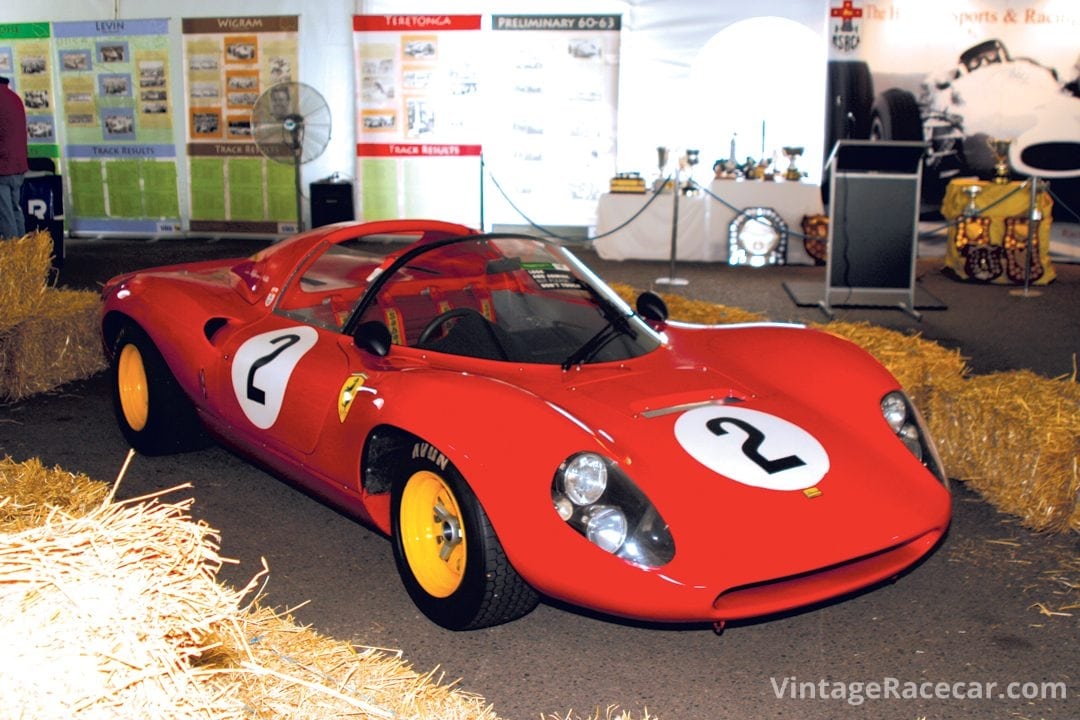 Extensive displays in the "Tasman Experience" marquee and an exhibition of Tasman photos sponsored by Vintage Racecar attracted plenty of interest. There was also a busy schedule of interviews with VIPs such as designer Ron Tauranac of Brabham and Ralt fame and legendary Australian driver Frank Matich. Efforts to recapture the 1960s extended to Tasman-era commentators Will Hagon, Adrian Ryan, Graham Howard, Bernie King and John Cummins, all participating in the circuit commentary.
And they did come—Japan Grand Prix winner Leo Geoghegan signed autographs and chatted with fans the whole three days. Tasman driver and Australian Gold Star winner in 1968 and 1969, Kevin Bartlett was Driving Standards Officer. Frank Gardner, who amassed more Tasman Series points overall than everyone except Jim Clark and Graham Hill, was meeting patron. The enthusiastic New Zealand contingent was a particular feature with Tasman Series competitors Jim Palmer, Roly Levis, Denis Marwood, Ken Smith, Graeme Lawrence and Graham McRae present.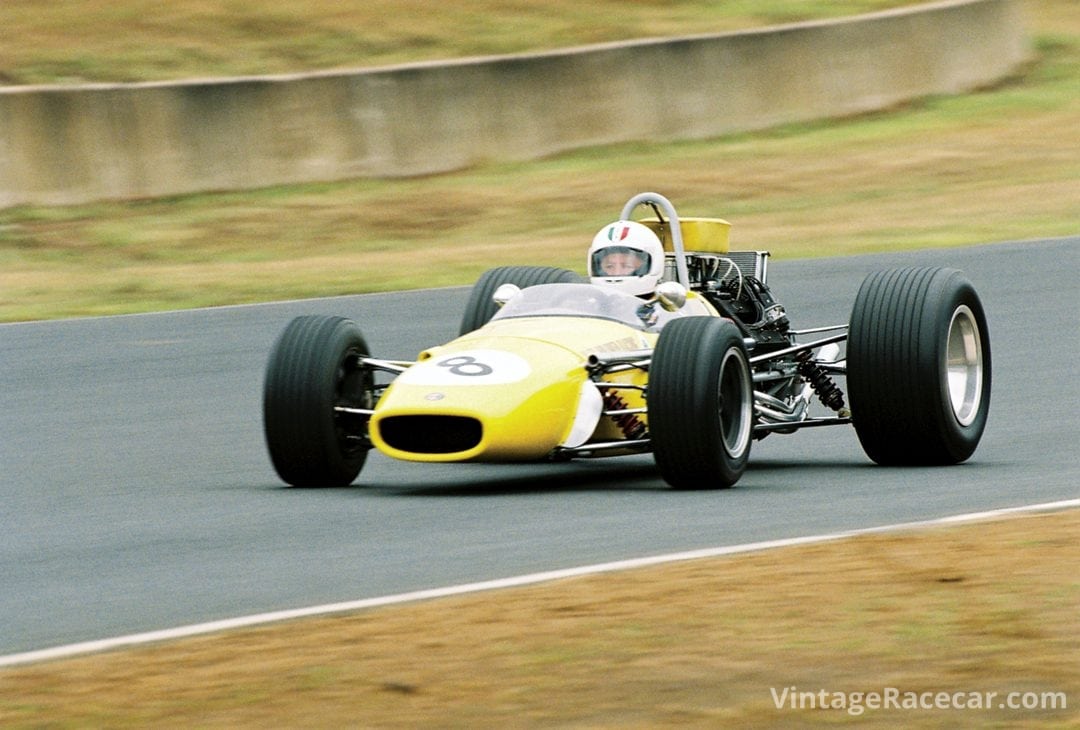 All categories including historic touring cars, sports cars, Formula Ford and Formula Vee were strongly supported, but the lineup of 1960s open-wheeler racing cars was breathtaking. Competitors were busy with at least four races over the three days. Social diversions included a harborside cocktail party and a well-supported Christmas function at the conclusion of Saturday's racing.
For the feature Tasman Cup Revival race, the seriously large field was grided up and then engines switched off so support crews and photographers could come onto the track. With excitement building, the national anthem was played and the cars given another warmup lap. When the flag finally dropped (no rolling starts in Australia), the sound of highly tuned '60s racing engines reverberated between the pit buildings and grandstand in a glorious and unforgettable wail. John Smith, 1977 Australian Formula Ford "Driver to Europe" winner, leapt to the lead in the ex-Graham Hill Lotus 49 belonging to the renowned collection of the late John Dawson-Damer. Spencer Martin was 2nd, steering the Brabham Alfa V-8 driven by Frank Gardner in the 1968 Tasman series for Alec Mildren Racing. American Phil Harris, Brabham BT23C, was next ahead of Ken Bedggood (Brabham BT16), Paul Hamilton (Elfin 600), Chris Farrell (Brabham BT30), Peter Addison (Brabham BT23C), New Zealander Rodin Wootton (Brabham BT18) and the rest of the field. Veteran New Zealand Tasman driver Ken Smith, in a McLaren M4A, made rapid progress through the field after starting from the rear.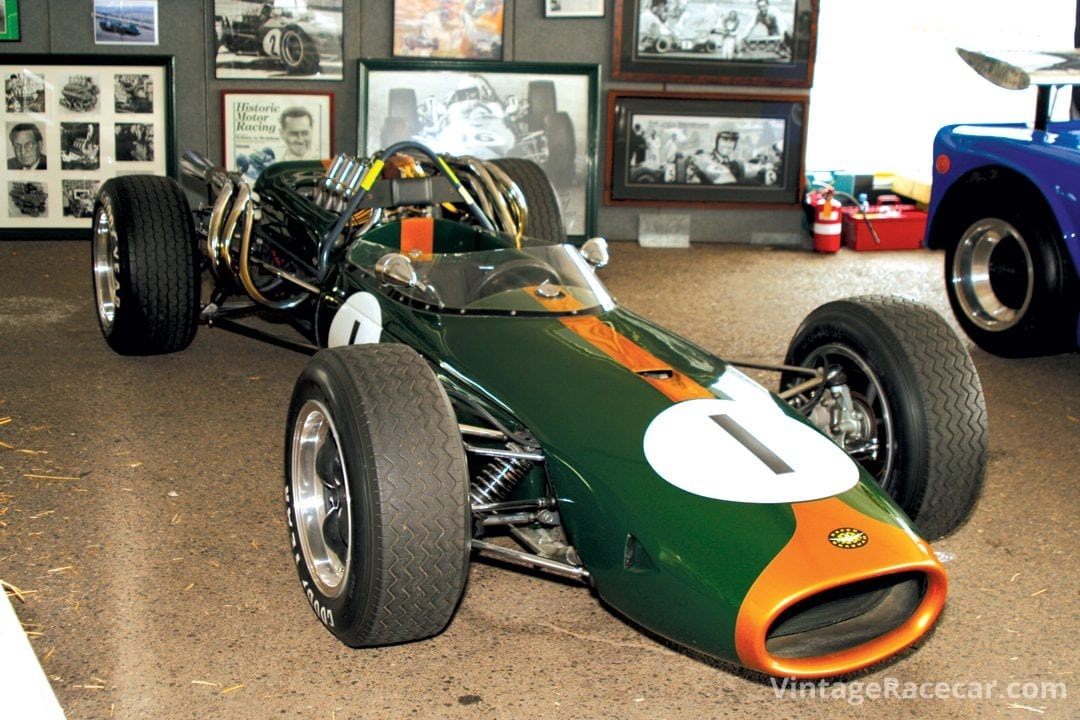 The leading trio opened a gap to a squabbling pack of Formula 2 cars. The crowd were on their toes as 1960s Tasman driver and dual Australian Gold Star winner, Spencer Martin edged nearer to the Lotus 49, the two cars howling down the straight, line astern. On the fifth of fifteen laps Martin slipped by, but John Smith quickly regained the lead. Martin almost got around Smith again on the last corner, and they finished less than a car length apart. Harris fininshed a fine 3rd with master restorer Herb Neal's Elfin 600 an epic 4th followed by Ken Smith after an outstanding drive. Presentation of laurel garlands and replica Tasman Cups rounded out a magnificent race and an unforgettable meeting.
By John Murn