It was scheduled to be a Celebration of Bathurst but, with the death of Peter Brock the "King of Bathurst" just days beforehand, it was also a tribute to a legend of Australian motor sport. Brocky had entered a reconstruction of his Holden-powered Austin A30 and he was scheduled to "run" his Holden Torana from 1978, the Bathurst-winning Holden Commodore from 1984, as well as a 2002 VX Commodore. Other Bathurst winners on display included the L34 Holden Torana from 1976, the Jaguar XJ-S from 1985 and the indecently quick R32 GTR and HR31 GTSR Nissan Skylines from the early 1990s.
While participants and spectators were naturally saddened with the news of Brocky's death, the 2006 Festival of Speed on Tweed under the patronage of Vern Schuppan looked set to be the best yet.
All eyes turned toward the heavens on that Saturday morning, not for divine intervention but to see if it were to rain on the festivities. While showers did cause competitors to tread a little warily, everyone soon got into the spirit of an event that has become known as the Australian equivalent of Goodwood.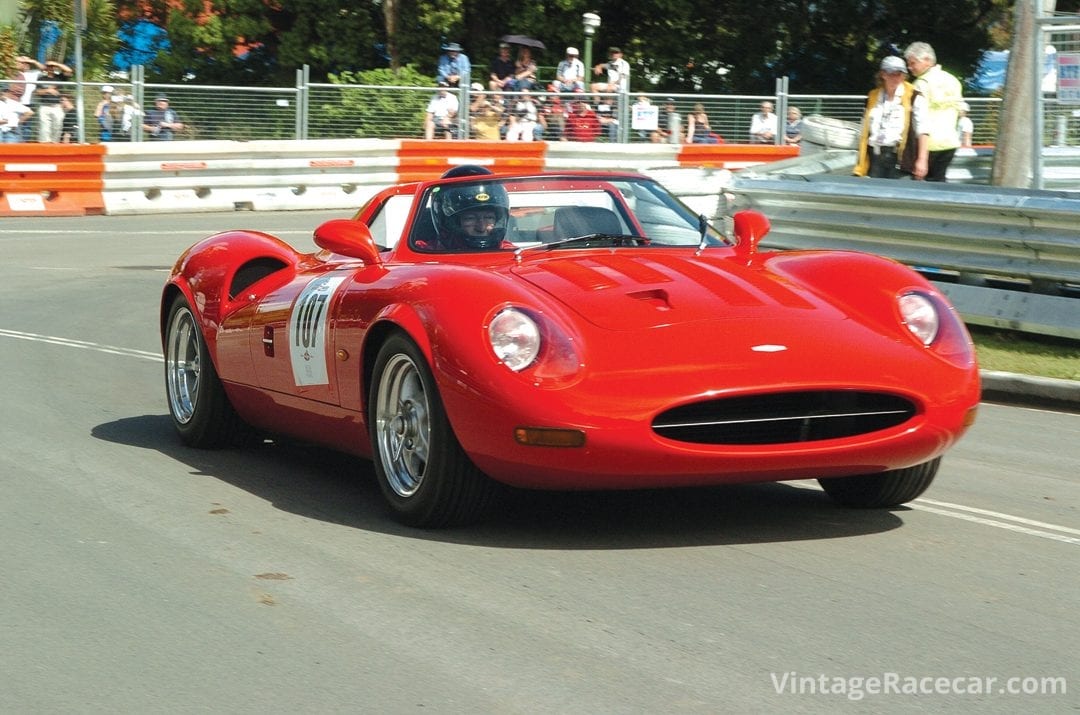 As in past years, the entries for this year's Speed on Tweed exceeded expectations but were kept to a more manageable 200. Included in the entries were cars as early as a 1921 Amilcar to a replica Jaguar XJ-13. Real crowd-pleasers included Tony Osborne's Delage-Hispano Suiza complete with 18.5-liters of aero-engine and Frank Cuttell's Cirrus fitted with an air-cooled, 10-liter aero engine. At the other extreme, but just as popular, were the Matich SR3 and SR4 built and raced by Frank Matich and now owned by Keith Berryman and Nigel Tait, respectively.
The fastest run through the streets of just 41.78 seconds went to Ty Hanger in his March 73B F Atlantic, some 1.5 seconds ahead of John Bowe in the ex-Schenken Rondel Brabham BT36. Times are, of course, quite relative as the fun factor can sometimes be immeasurable. What about Terry Hurst in his Essex Raceabout with 75.72 secs, the 58.59 secs of the Austin Lancer sedan of Chris Sparks and Lou Molina managing a very capable 49.02 secs in his MGTC Special. Of significance were the winners of the Jon Chippindall Memorial Trophy, Alec Lowe and Lance Collins in their Citroen Light 15 for being the competitors most in keeping with the theme of the event for 2006.
Speed on Tweed is not all squealing tires, sideways drifts and the intoxicating smell of castor oil but, as with previous years, the good folk of Mulwillumbah open their town to the cars, competitors and spectators. There were the sights of such cars as Elfin F5000s driving up the main street during Friday's street parade, the Friday and Saturday night street parties to the serenading of "Symphony Under the Stars" and trade stalls doing a brisk business.
By Patrick Quinn