The Portland Art Museum has announced The Shape of Speed: Streamlined Automobiles and Motorcycles, 1930–1942,a special exhibition coming to the Museum this June. Featuring 19 rare streamlined automobiles and motorcycles, The Shape of Speedopens June 16, and will be on view through September 16, 2018.
The concept of streamlining has fascinated humanity for generations, and The Shape of Speed presents a select group of rare automobiles and motorcycles that demonstrate how auto designers translated the concept of aerodynamic efficiency into exciting machines that, in many cases, looked as though they were moving while at rest.
The Museum will display 17 cars and two motorcycles — the best of that era's streamlined offerings — from Europe and the United States. Engineering drawings and period photographs will show some of the aircraft, railroad, ship and yacht designs that influenced the automakers.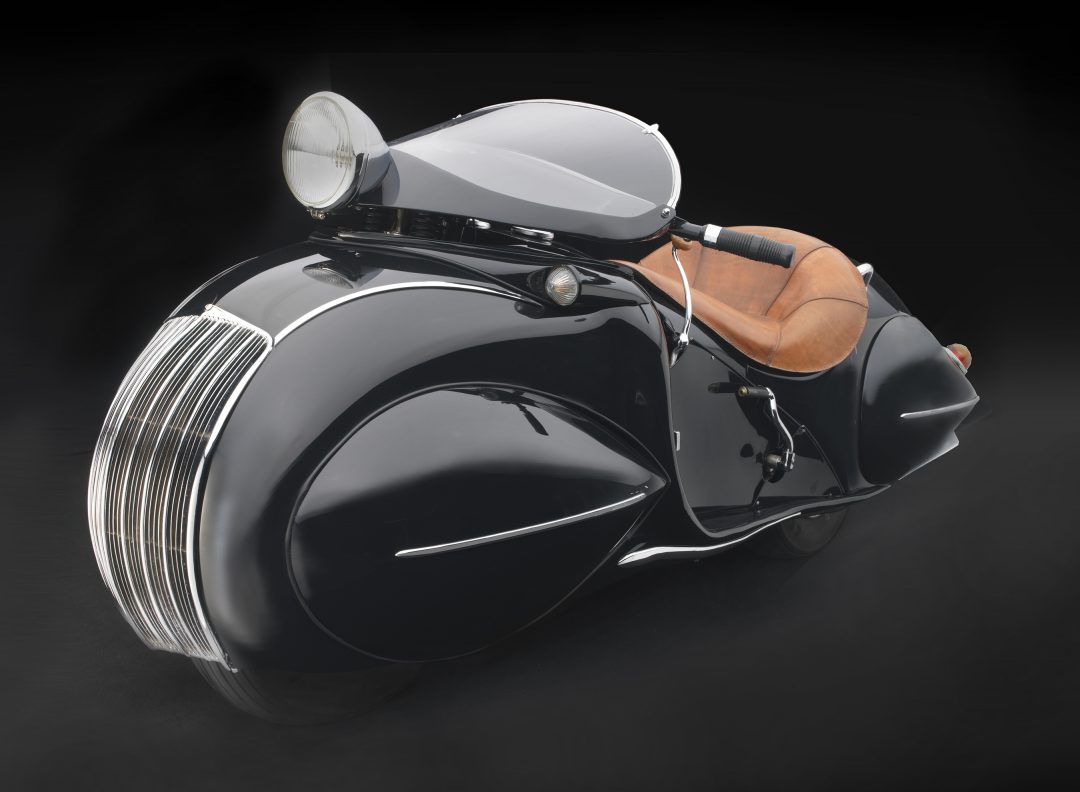 Featured designers and engineers include European streamlining pioneer Paul Jaray, along with Richard Buckminster Fuller, Norman Bel Geddes, Raymond Loewy, Harley J. Earl, Hermann Ahrens, Georges Paulin, Joseph Figoni, Dr. Wunibald Kamm, Otto Kuhler, Jean Bugatti, Hans Ledwinka, Gordon Buehrig and others.
In contrast with the decades following World War II—when advanced aircraft and rocket designs propelled carmakers toward fanciful and impractical designs—the automobile designs in the pre-war period were more organic, emulating the classic teardrop shape then thought to be perfect for cheating the wind. Even if they weren't noticeably faster than their predecessors, they looked fast. In a few cases, the conservative public balked. Sales of well-known brands slipped, then recovered as consumers tentatively embraced and then accepted this brave new look.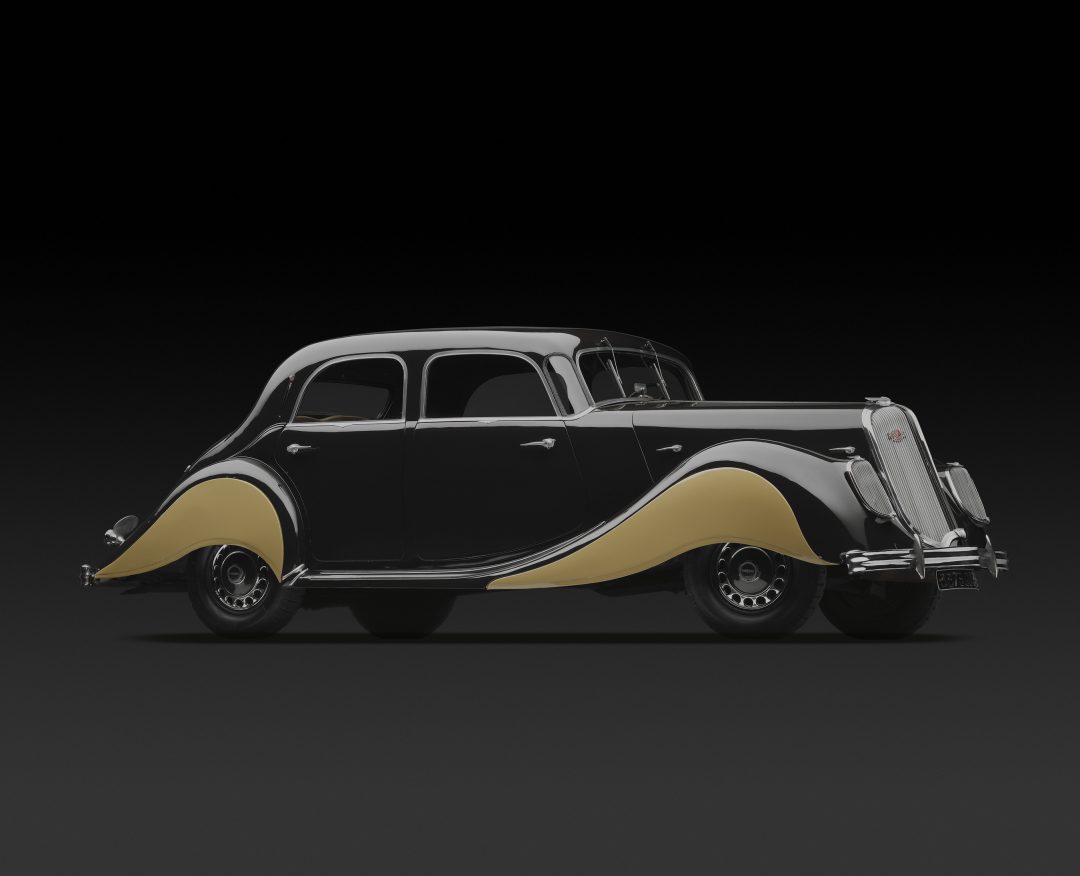 Among the automotive marques to be featured in The Shape of Speed are Mercedes-Benz, which has restored one of its Stromlinienwagens(streamlined cars) from 1938, as well as Bugatti, BMW, Alfa Romeo, Talbot-Lago, Delahaye, Cord and Chrysler. The Shape of Speedalso includes two motorcycles: a radically streamlined Henderson KJ and a BMW concept R7 motorcycle that was developed in the mid-1930s, lost for decades in a missing crate, recovered in 2005, and completely restored.
The latest exhibition in the Portland Art Museum's design series, The Shape of Speed is guest-curated by Ken Gross, former director of the Petersen Automotive Museum in Los Angeles. Gross previously curated the Museum's 2011 exhibition The Allure of the Automobile, which enthralled visitors with its lavish presentation of automobiles as kinetic art — a form of rolling sculpture.
"The Shape of Speedcelebrates great design that moves us," said Brian Ferriso, The Marilyn H. and Dr. Robert B. Pamplin Jr. Director and Chief Curator of the Portland Art Museum. "During the Great Depression, the forward-leaning, beautiful designs of streamlined vehicles were aspirational, inspiring a sense of hope for the future. We look forward to bringing that excitement to Portland again."
The Shape of Speed: Streamlined Automobiles and Motorcycles, 1930–1942 is accompanied by a range of related programs and events. For more information and updates, please visit portlandartmuseum.org