The 18th annual OLD/NOW Car Festival was held on the Childrens Day public holiday at Tsukuba circuit, an hour and a half northwest of Tokyo. The meeting was heavily promoted and a big crowd turned out on a warm spring day.
There was a mixture of races and "circuit runs." The modern component of the event comprised supercars and a race series for Mazda Miatas.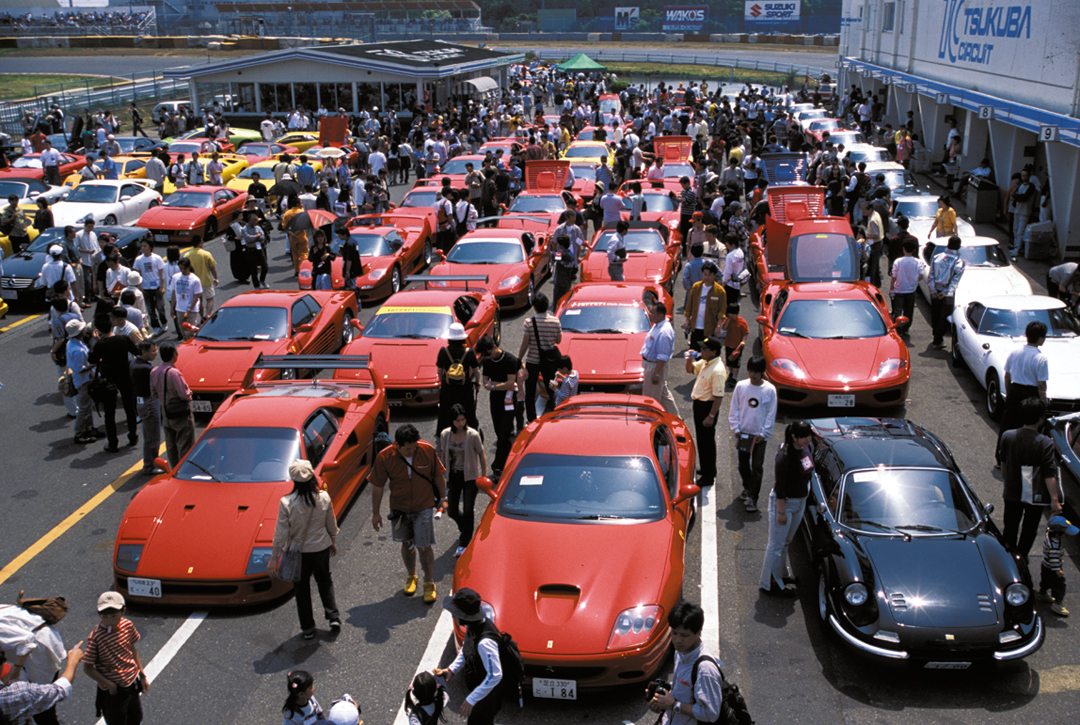 Like most Japanese historic meets, the entry was mainly production-based cars from the mid-'60s, onwards. A circuit run just for Toyota 2000 GTs was a feature, as was the excellent Porsche representation in a circuit run—specifically for the German marque.
Submitted by John Murn